Wedding stationery checklist for 2023
Bagged a fiancé? Set a date? Then it's time to tick some things off your wedding stationery checklist. Whether you've already set up a detailed spreadsheet (or simply don't know where to begin) we're here to alleviate all your wedding stationery woes with our simple checklist.
Let's start at the very beginning…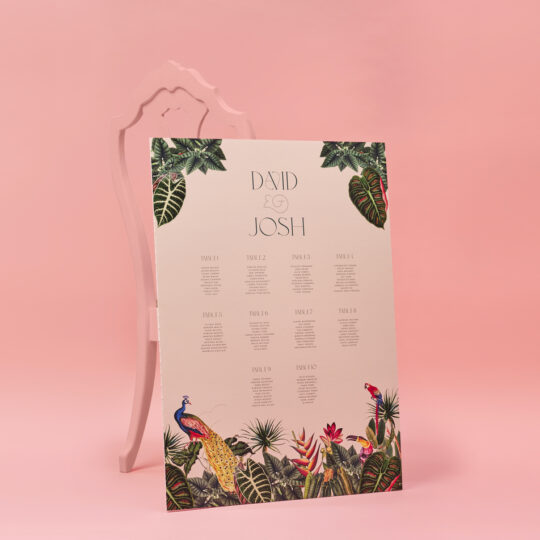 Your wedding stationery checklist
From the RSVPs to the post-party Thank You Cards, there's a lot to cram into your wedding suite planning. But don't panic, to help you out we've categorised each product below so you know when it's needed:
Before the day
Save the Dates

Your Save the Dates set the tone for the big day, and make sure that your guests have some basic information, including the date and venue of your wedding. Send these out as soon as you've made a booking to make sure people keep it free!

Wedding Invitations

Invites are the next step, which provide a continuation of your chosen stationery suite with more info about the day, including venue addresses, key timings and gift list details. It's the next opportunity to elaborate on your wedding theme, so take some time to think about what this might be.

RSVPs

Often your RSVPs will be included with your Wedding Invitations, so these should also tie into your central suite. Brides and grooms sometimes choose to attach these together using a Belly Band or Sticker.
On the day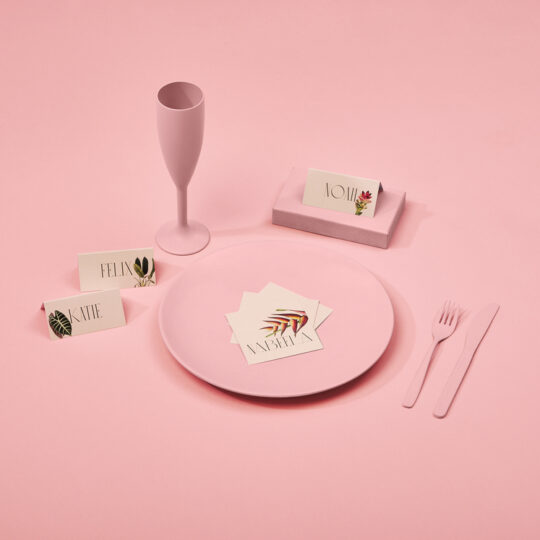 After the day
And there you have it!
More food for thought
Now that you know what you need for your wedding stationery checklist, you can spend some time thinking a bit more about the finer details:
Papers and Special Finishes
Did you know that at Printed.com we offer over 60 different paper stocks? That's a lot to choose from, so it's a good idea to order a Sample Pack before you make any big decisions. Our Sample Packs includes some great examples of what you can achieve, including Vellum Invitations and Foiled stationery too.
Exploring top trends
If you're literally starting from scratch, it can be useful to do a bit of research into some of the top wedding stationery trends for this year. Check out our own rundown here for a bit of inspiration (but don't be afraid to branch out from what everyone else is doing either!).
Going eco
Often, weddings aren't the greenest events. However, more and more couples are now trying their best to make theirs more environmentally friendly. From sourcing our papers from responsible suppliers to offering a wide range of eco-friendly and recycled paper options, check out some of our greener printing options right here.
Hiring a Wedding Stationer
Creating your full wedding suite from scratch can be a real task, and there are definitely pros and cons when it comes to going all out DIY. Lucky for you we also have a host of awesome Wedding Stationers ready to receive your ideas and help you bring your dream suite to life.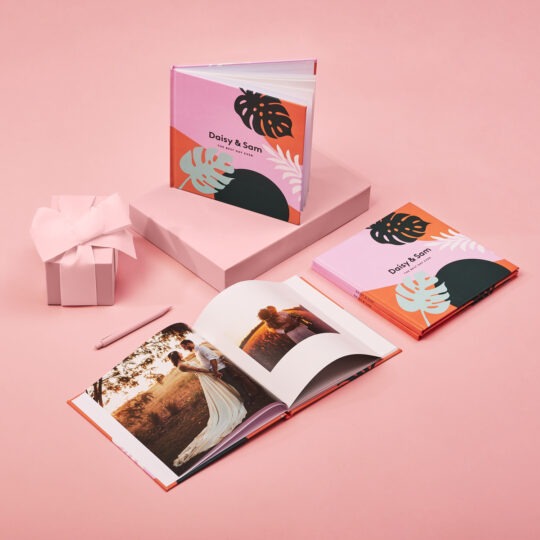 We hope this wedding stationery checklist has helped you get your wedding plans for 2023 and 2024 on track. If we can be of any support in the preparations for your big day, then don't hesitate to get in touch with us – we're here to help.