Everything you need to know about Vellum paper
Have you discovered the wonders of Vellum paper?
Whether you're a recent convert or this is the first you've heard of it, let us walk you through how to get the most of this incredible material.
First up, what actually is Vellum paper?
Vellum paper isn't actually a paper at all. It's a little like tracing paper – it's translucent, but not clear, with a slightly waxy finish and marble-like construction.
Whilst printing on Vellum paper offers a super creative solution to your print requirements, there are a few things you should know before you create your own Vellum print.
How to design with Vellum
Vellum paper is usually layered over, or wrapped around other pieces of print (although you can use it on its own too). And if you're planning on using yours as an additional wrap, there are a few things to bear in mind.
Even though your Vellum layer is completely separate, remember to always refer to the design that will sit underneath the Vellum layer. If for example, your bottom layer has a floral design, think about the kind of fonts and colours you'll want to use to offset this.
Printing with Vellum
With so many possibilities for Vellum print, we didn't want to limit your creativity. To give you the freedom to ordering Vellum on its own, or to create an overlay, we have added it to our Wedding Stationery Collection as any other paper stock. All you need to do is choose your product and select Vellum as your paper type.
This means that to create a Vellum printed overlay for your artwork or designs, you'll need to make two separate orders. One using your base print format (i.e a 300gsm, Gesso Flat Invitation) and then a separate order with your Vellum layer.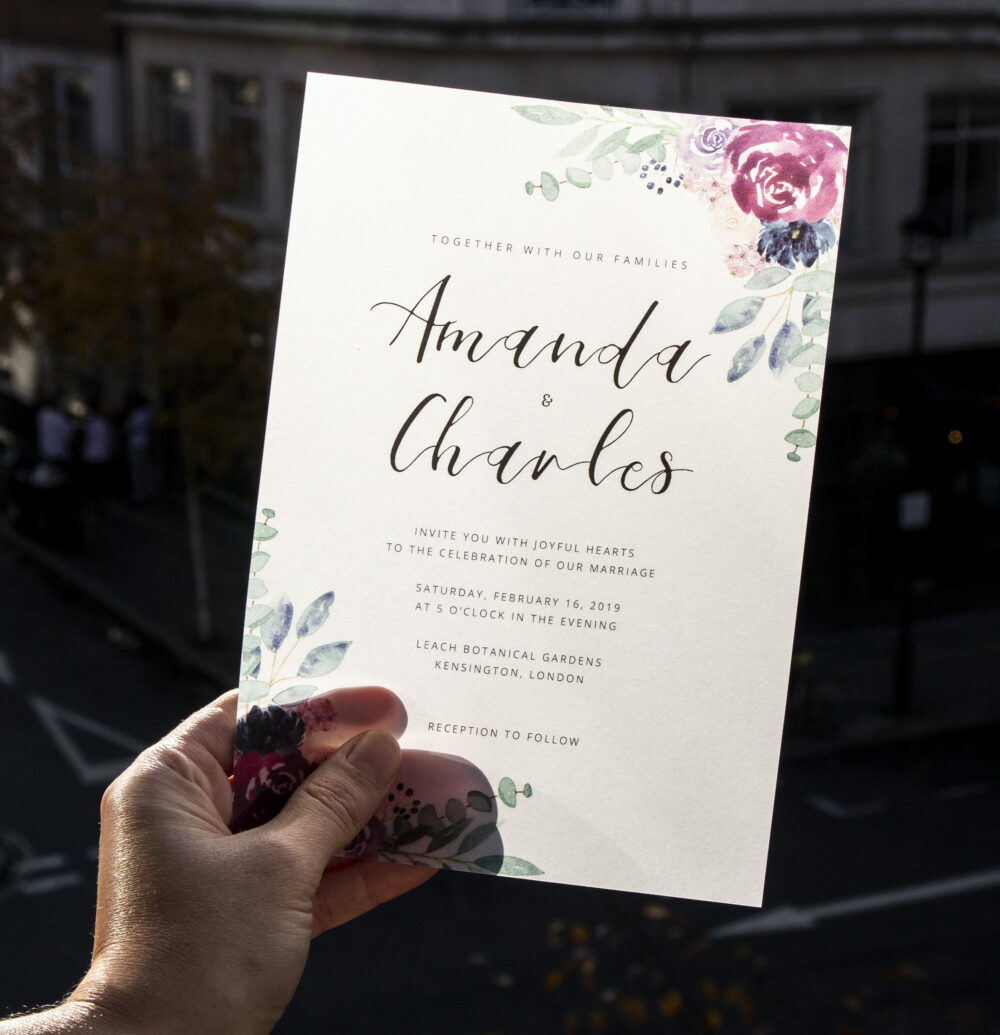 Vellum paper in a nutshell
This paper is available for single-sided print only.

Vellum isn't available as an optional extra to any product. You'll need to place two separate orders if you wish to create a product with a Vellum overlay.

If you are creating an Invitation with both paper and a Vellum overlay and require envelopes, you only have to chose them once when ordering either the paper base or the Vellum counterpart. Don't choose envelopes on both jobs or you will receive twice as many envelopes.

Creating a Vellum overlay? Be aware that we don't supply any fixings or finishes (like ribbon or pins). Your Vellum print will arrive on its own for you to embellish as you wish.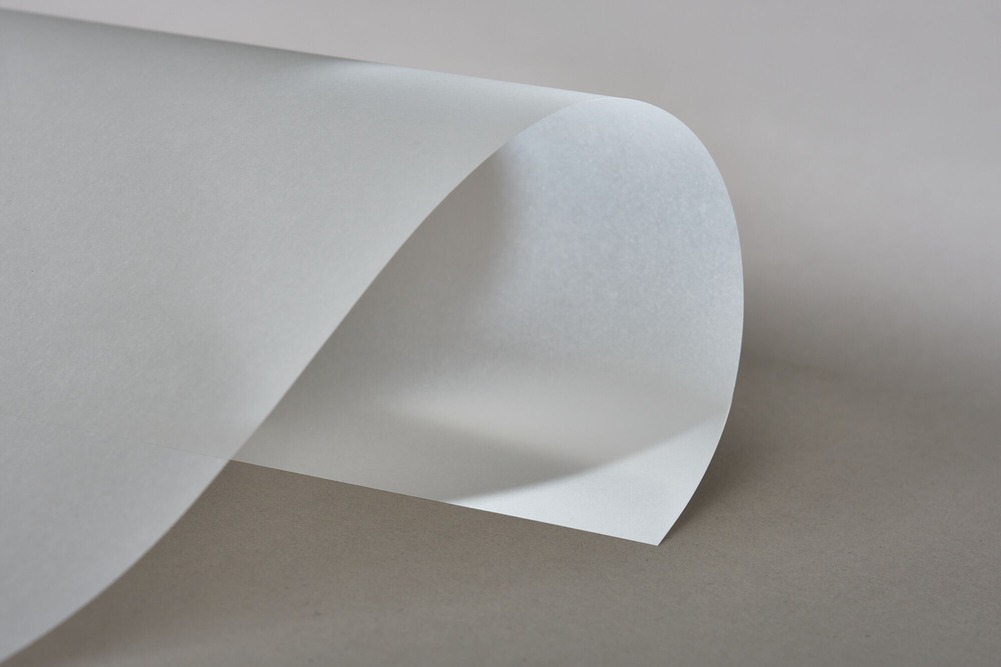 Remember, if you need any help with Vellum, or any of our other print products, our helpful Customer Service team are on hand to help.