Wedding stationery printing – paper choices for the big day
When planning for the big day, there is so much to think about. Luckily when it comes to Wedding stationery printing, we have everything you could possibly need. But whether you're starting from the very beginning with Save the Dates, or perfecting your final Seating Plan, how do you choose the right paper to bring your designs to life?
Depending on your theme and style, there are a number of paper stocks perfectly suited to your ideas. From the flamboyant and sparkly to the understated and eco-friendly, we've highlighted our favourites below to give you a head start.
Meet the Wedding Papers
Tintoretto Gesso
With a warm off-white hue, the hammered texture of fine Italian Tintoretto Gesso brings a layer of prestige to your print. This paper stock is uncoated for a touchable finish, and printed inks are absorbed into the surface. This paper stock has been a firm Wedding stationery printing favourite for many years now, with the unique feel of it's surface just oozing luxury.
Fresco Gesso
If you love texture but want to create something with whiter tones, try out Tinteretto Gesso's sister paper: Fresco Gesso. Fresco Gesso features the same uncoated, lightly hammered surface as our Tintoretto Gesso paper, but with a bright white hue.
Vellum
Vellum is a firm favourite when it comes to Wedding stationery printing. Not only is Vellum recyclable, this translucent paper adds an ethereal dimension to printed artwork. Make sure to bring out its full potential by pairing your Invitations or Belly Bands with another paper layer.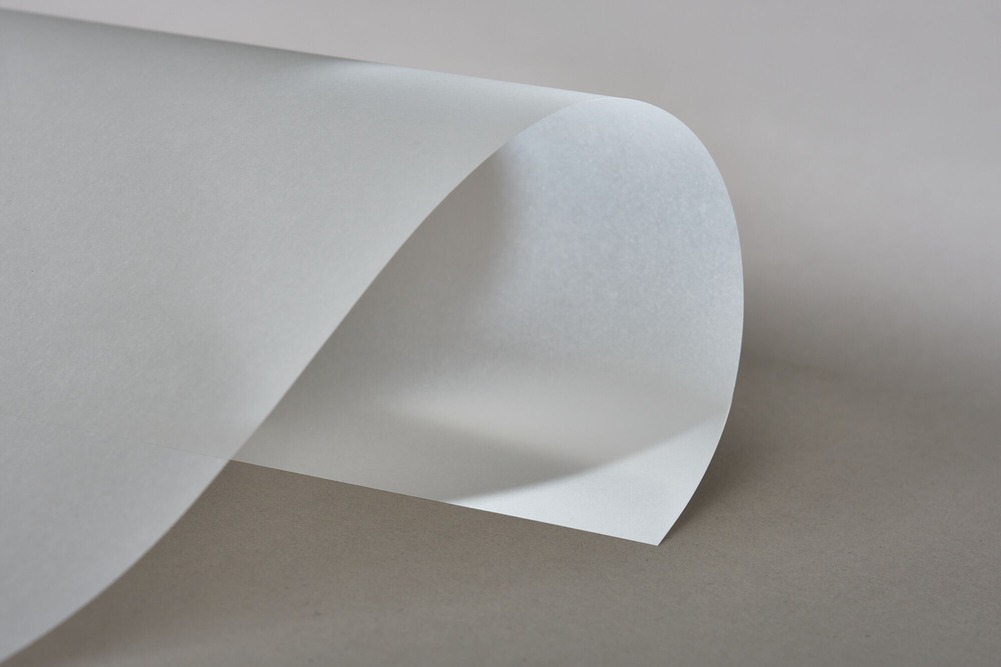 Cream
Add a warm, premium feel to your Wedding stationery printing with our Cream paper stock. Uncoated, this paper is perfect for adding a touch of class or if you're looking for somethign a little more understated. Ink absorbs into the paper to give it a flatter, softer look.
Ice Gold
This paper is something of a paradox. Despite its icy name, the combination of a white base and pale golden shimmer actually infuses designs with a gentle warmth. Partner your design with Ice Gold and enjoy wedding print that takes on a subtle shine and text that is bright and defined (ideal for when you've got something special to say).
Acquerello
With a rich cream colour and fine lines impressed on both side, Acquerello evokes an old world warmth that's a popular choice for retro and elegant weddings. Great for anything that needs a dash of textured luxury!
Laid
For a vintage feeling print, the fine lines of our Laid paper stock are sure to impress. With a texture that harkens back to a time of hand-penned letters, this paper is easy to write on, which makes it a popular choice for Wedding RSVPs.
And if you're looking for something a little cooler, Bright White Laid has all the same qualities but has a lighter and more subtle finish.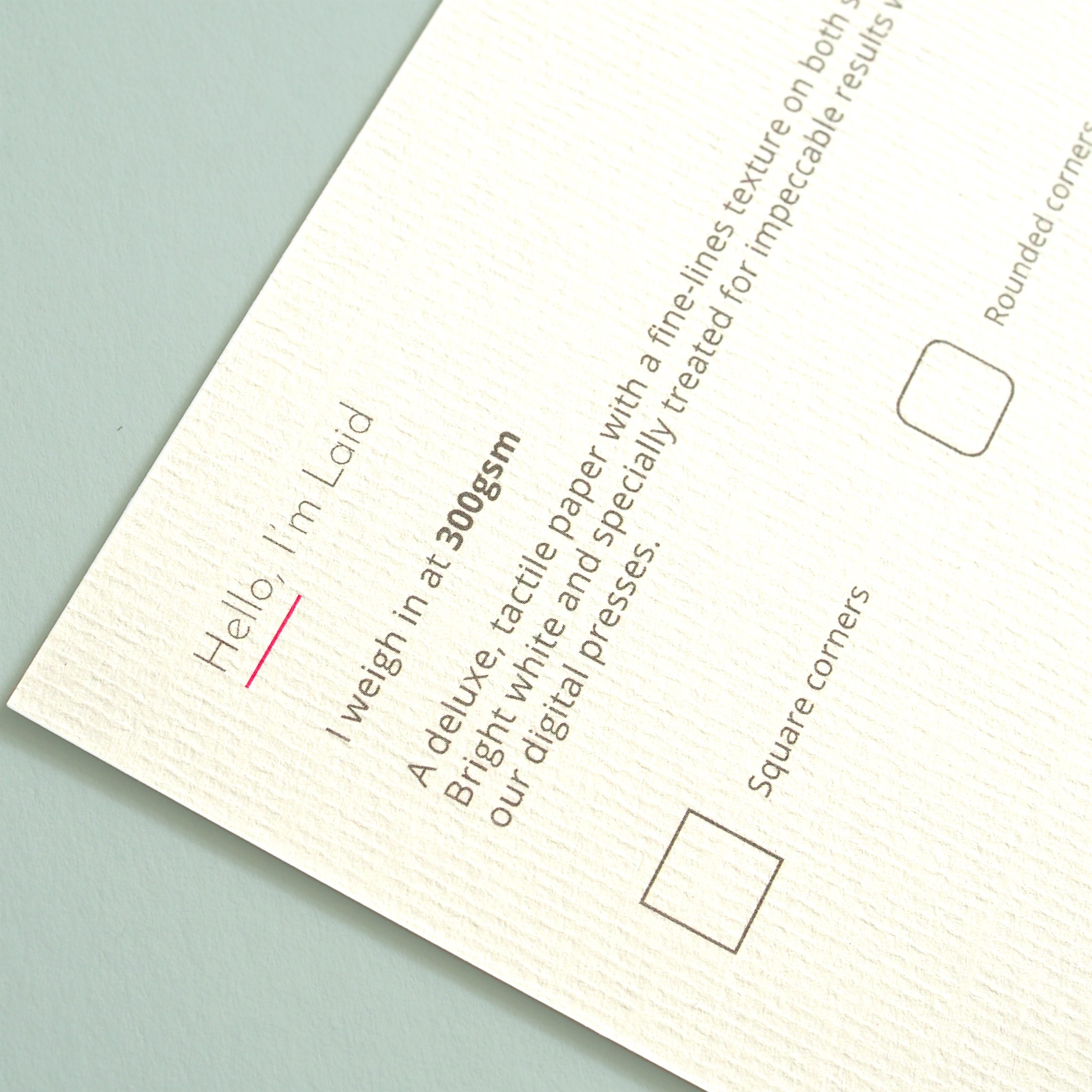 Kraft
Get a stripped back, handmade feel with the smooth, earthy tones of Kraft paper. With an uncoated surface, it absorbs ink for a soft, laid back feel and works for bold, dark coloured designs and retro Wedding themes. It's also eco-friendly! FSC-certified and produced entirely with wind power, it's the perfect paper if you're planning a greener wedding.
Sirio Pearl Oyster
Summoning the natural lustre and warm tones of freshwater pearls, this beautiful shimmering paper turns up the wow factor with a little extra glamour. A perfect paper choice to make your Wedding stationery shine on the big day.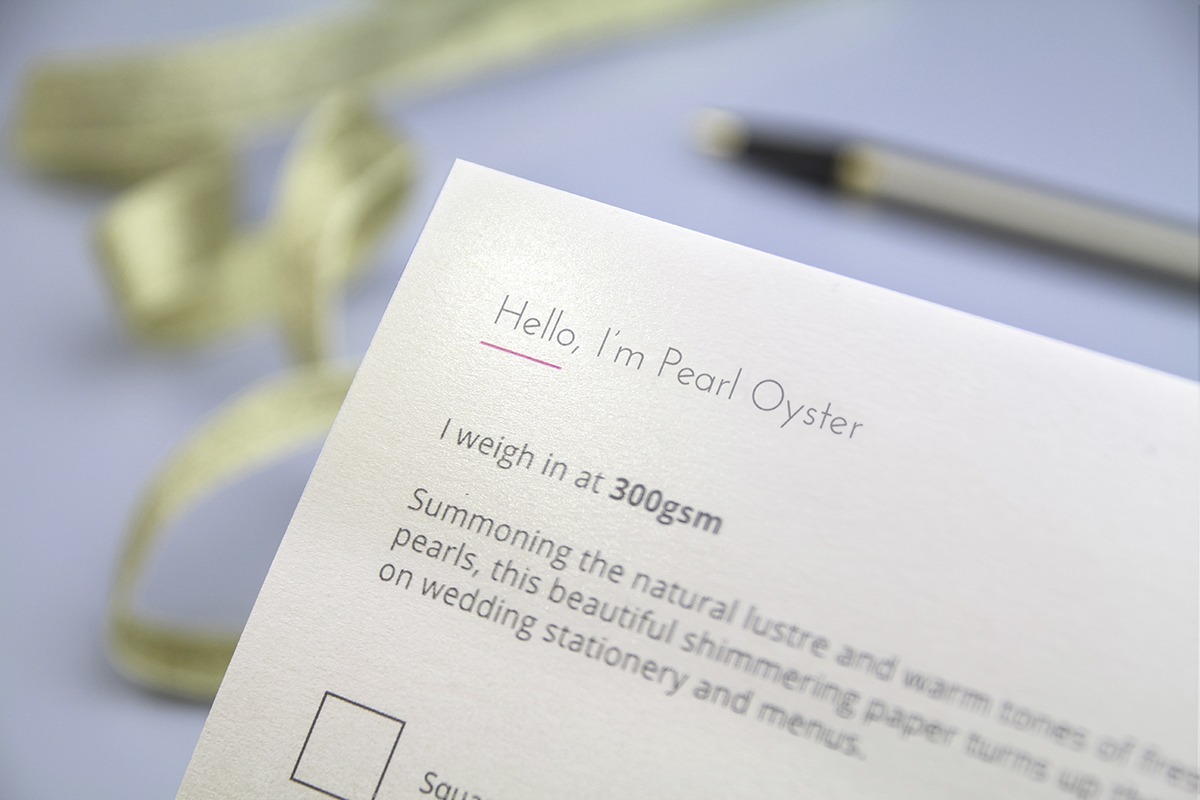 Sirio Pearl Polar
Love Pearl Oyster, but looking for something a little brighter? Our Pearl Polar paper stock adds a cool glisten to your Wedding print and is another favourite for designs that need a mellow, yet standout shine.
Lux
Triple layered with a choice of 12 striking coloured cores, Lux takes your Wedding stationery printing to the next level. Featuring an uncoated, textured surface, printed inks are absorbed into the paper for a modern, muted finish.
Nettuno
Add a touch of elegance with Nettuno. Featuring refined fine lines, its beauty lies in it's understated soft-feeling simplicity. It's the ideal choice for prints that get handled a lot such as RSVPs and Wedding Place Cards.
Silk
A great all-rounder, Silk paper lets your print do the talking. With a low surface sheen and excellent ink to paper contrast, Silk offers easy readability and defined printed colours. The overall look is more low-key than gloss coated paper and is great if you're on a strict budget. If you're looking for something greener, there's also a recycled version that's manufactured from sustainably certified, 100% recycled fibres.
Rives Shetland
Featuring a weave like texture across its bright white surface, the stylish uncoated finish of Rives Shetland adds an interesting finish to contemporary print. It's one of our more subtly textured papers and gives printed inks an understated yet sophisticated appearance.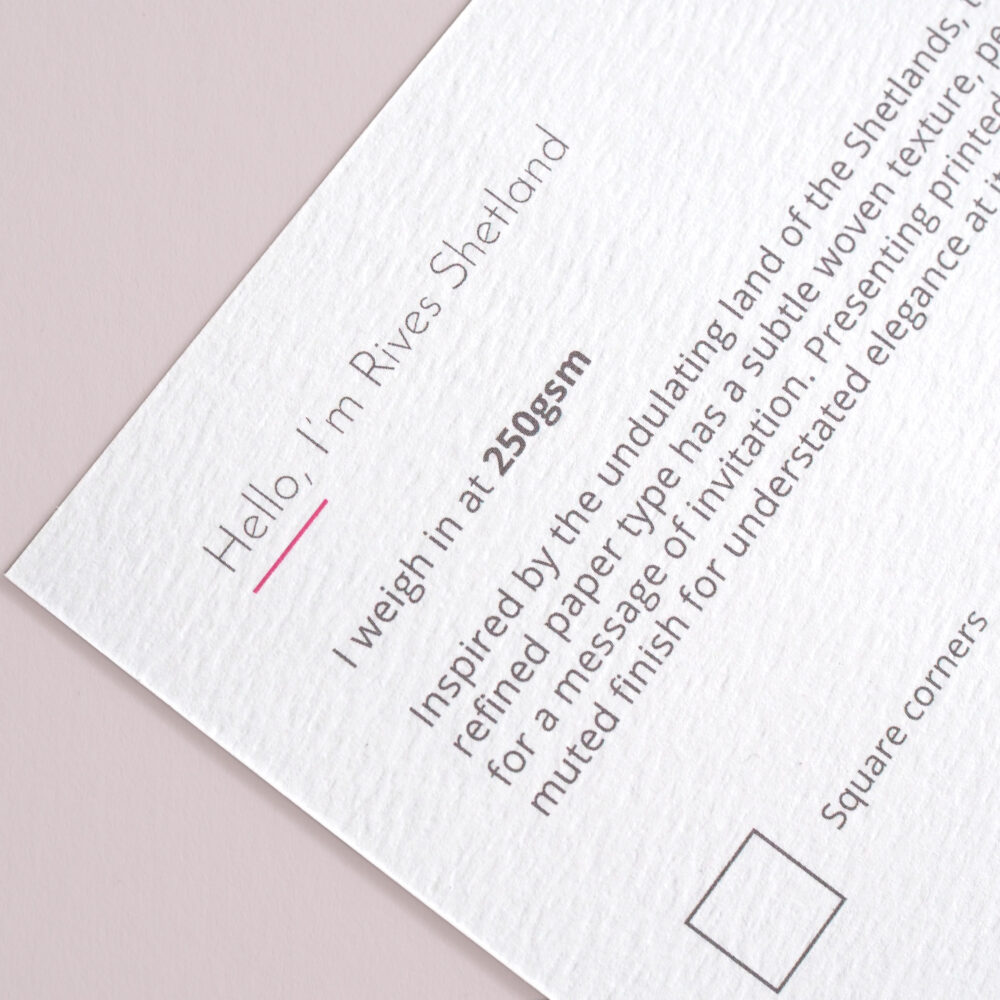 Magnetic
If you really want your Wedding Invitation to stick around, Magnetic is here to help. Made of flexible material, it features a magnetic backing on one side and a low surface shine and readable finish on the other. Perfect for sticking to the fridge!
Uncoated
Finally, Uncoated does exactly what it says on the tin. With a soft and (obviously) uncoated surface, colours are absorbed into the paper, giving a flatter modern finish. It's ideal for print that needs to be written on, making it a good choice for RSVPs and Wedding Thank You Cards.
Special Finishes
When it comes to Wedding stationery printing, the fun doesn't need to end once you've chosen your favourite paper stock. For stationery that wows, don't forget to check out our range of Special Finishes, including Digital and Block Foiling, White Ink printing and even Laser Cutting.
Feeling inspired to pick your Wedding papers? Head over to Printed.com to meet them, or get a feel for them in person with a free sample pack.