Our top five tips for an eco-friendly wedding
If you're looking to plan an eco-friendly wedding, you've come to the right place.
Often, weddings aren't the greenest events. From the amount of décor, to the food waste to the travel – it can all add up. However, more and more couples are now trying their best to make their wedding more environmentally friendly.
And we're here to help.
Whatever the occasion, we're always looking to reduce our environmental impact. From sourcing our papers from responsible suppliers to offering a wide range of eco-friendly and recycled paper options, you can enjoy greener choices for your wedding print without compromising on quality!
Let's see how you can make the greener choice for your Big Day.
1. Eco-friendly papers
We have a variety of papers that you can feel good about using for your wedding print. From recycled silk fibres to paper produced from post-consumer waste (PCW), the materials in our paper products are all from sustainable sources and chlorine-free.
A number of our most popular wedding papers are eco-friendly- including some of our luxury options! From the rustic texture of Kraft, to the shimmering tones of Acquerello, you can add intrigue and texture to everything from your Save the Dates to your Thank you Cards. We also have Eco-Board for our Large Format print, so even your Wedding Table Plan can be green.
Plus, our recycled paper is not only 100% composed of PCW fibres but also non-carcinogenic, reprotoxic, or mutagenic.
Find out about all our recycled paper options here.
2. Think about Ink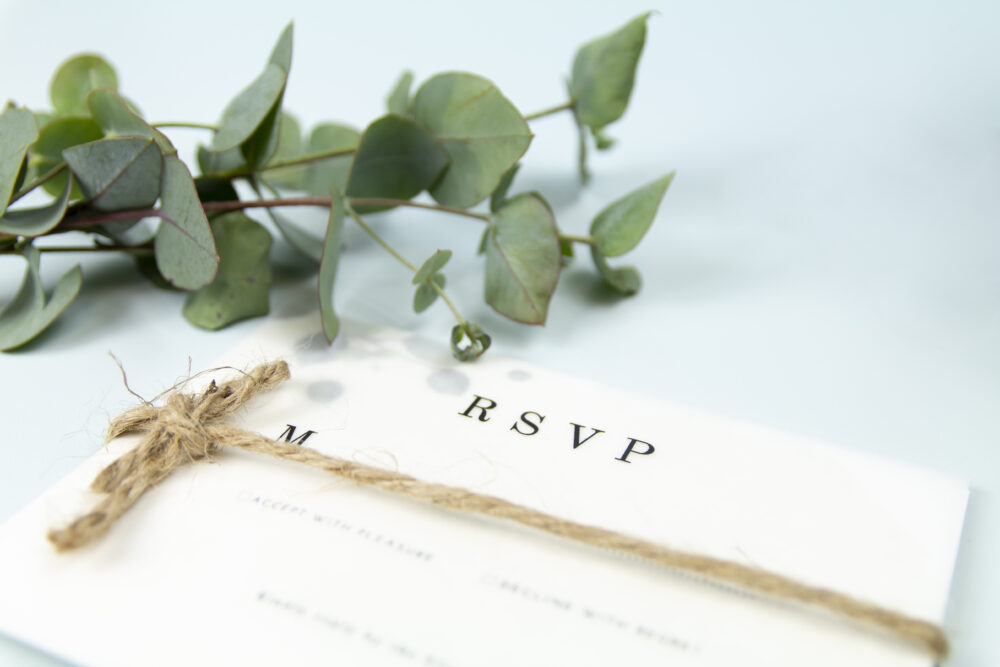 Once you've chosen an eco-friendly paper, don't forget to think about the ink you'll be using too. We use vegetable-based inks that produce beautiful, vivid images that are much easier to remove when the print is recycled.
We also use water-based glues that are non-toxic, safe to handle, and better for the planet.
3. Greener décor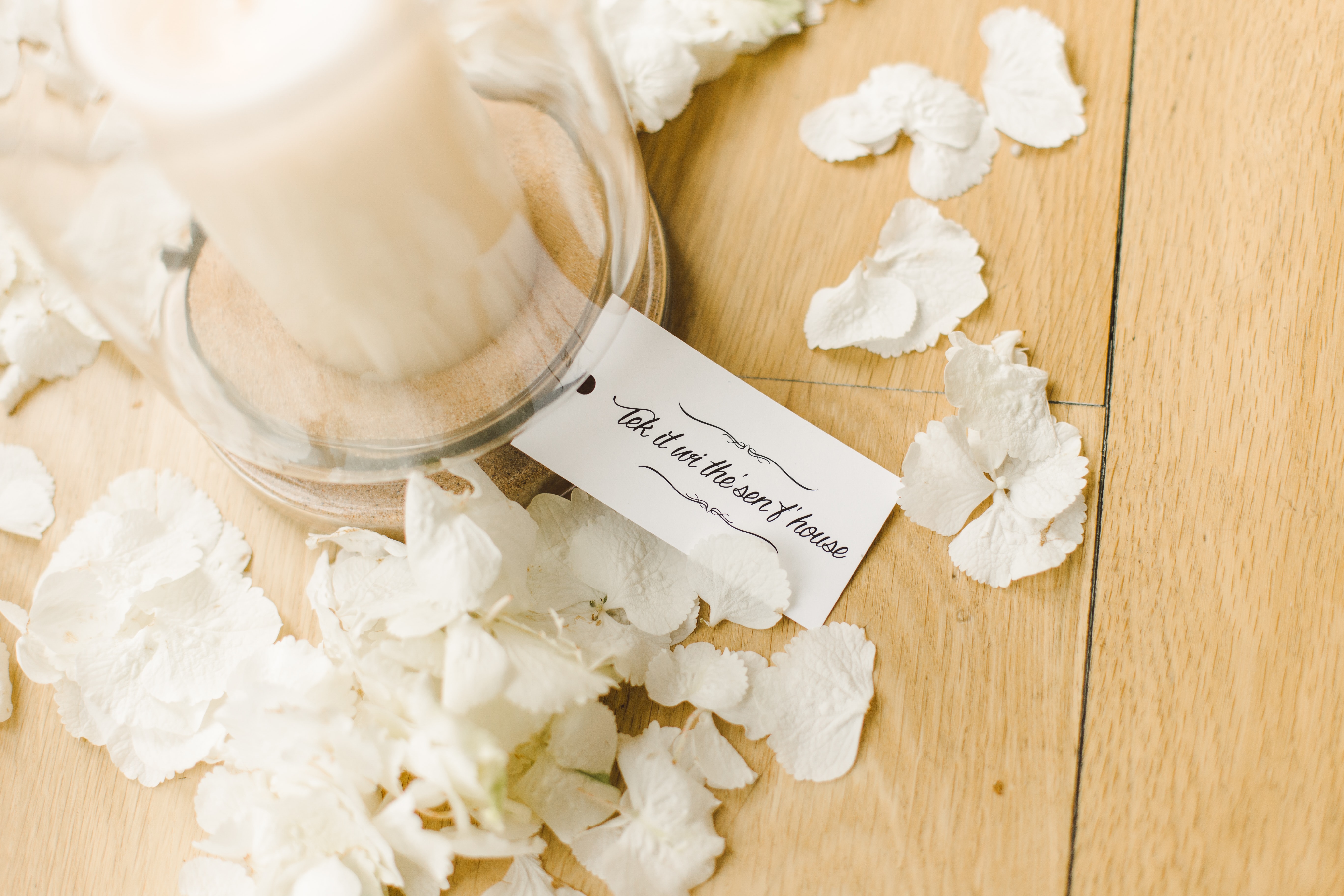 The perfect décor is essential for bringing your wedding's theme to life, but they can be rife with single-use plastics. This is where we like to get creative.
Candles not only add a dreamy glow to the reception, but it means you can dim or switch off some of your lights to save on electricity. Bees Wax and Soy candles are just some of the greener options, but make sure to check with your venue that you'll be allowed to bring them (Health and Safety first!)
If you're in the crafty mood, there are a number of easy decorations that you can make at home or print on eco-friendly papers.
If you've got the time (and patience) ditching the plastic bunting and creating your own with cotton is a great alternative. Or, for something really unique, you could print photo bunting on eco-friendly paper and hang with twine around the venue. For this, add photos to flat unfinished sheets, then cut out and hole punch once they arrive. It's the perfect way to add a personal finishing touch.
4. Eco-friendly wedding favours
One you've sorted your paper choice, it's time to think about favours.
Try recycling things you have lying around at home. Reuse old jars and fill with homemade jam or herbs and finish with a personalised recyclable Gift Tag. You can even go one step further and give seeds or bulbs as favours so every guest can give a little back to the environment when they leave.
5. Double up your print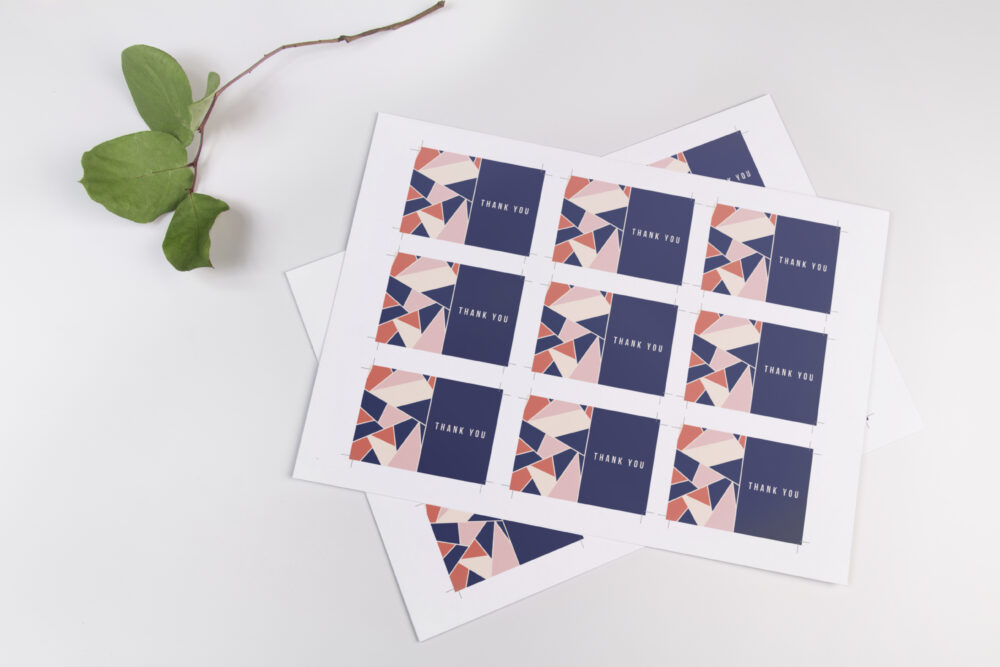 To save both print and money, try doubling up some of your print or reusing it throughout the day. If you're using a Multi-Page Order of Service, maximise space by adding as much information as you can. You could add directions to the reception, the order of photographs and even the Wedding Menu at the back.
Add an RSVP section to the bottom of your Invitations that guests can tear/cut off and send back to save print or postage. You could also just add an email at the bottom so people can electronically send whether they'll be in attendance/ any dietary requirements they may have.
If you're looking to have a greener wedding or just want to reduce printed waste in general, learn more about our commitment to the environment below.