How to make your own DIY wedding invitations
Are you brave enough to design your own Wedding Invitations? Not only will they be totally unique to you, but you'll get the added satisfaction of telling everyone that you made them yourself as part of a DIY wedding (it's not boasting if people ask, we promise). If you know your way around a design programme but still want a little extra guidance, we've got the tips and advice you need to get the job done. Take a read through our top tips below, or head straight to our dedicated Wedding Collection to see what's on offer at Printed.com.

Finding inspiration to create your own Wedding Invitations
The hardest part of do-it-yourself wedding invitations is getting started. Finding the motivation can be tough, but we think that the best place to start is to both sit down and make a list of everything that has been special or sentimental to you during your relationship. Things like the location of your first date, the place you first met or where you got engaged are all great starting points for a workable wedding stationery theme. Once you have a list of different things to work with, you can start exploring!
Pinterest is a great jumping off point for wedding stationery designs— even our own printed.com designers love it as a source of inspiration! You can search for some of the items on your list to see how other designers have interpreted them, or you can check out our Pinterest boards; we've collected inspirational ideas on just about every theme there is!
Creating a colour palette for the occasion is next on the agenda. Remember—most people choose to match their invitations and stationery to the theme of their wedding, so make sure you both love the colours enough to want to carry them through every aspect of the festivities.
We recommend checking out COLOURlovers, you'll be able to browse existing colour palettes, create your own and check out the hottest colours of the season. Need colours that match your bridesmaid's dresses? No problem! Try The Dessy Group and their Pantone Wedding tool for ultimate accuracy.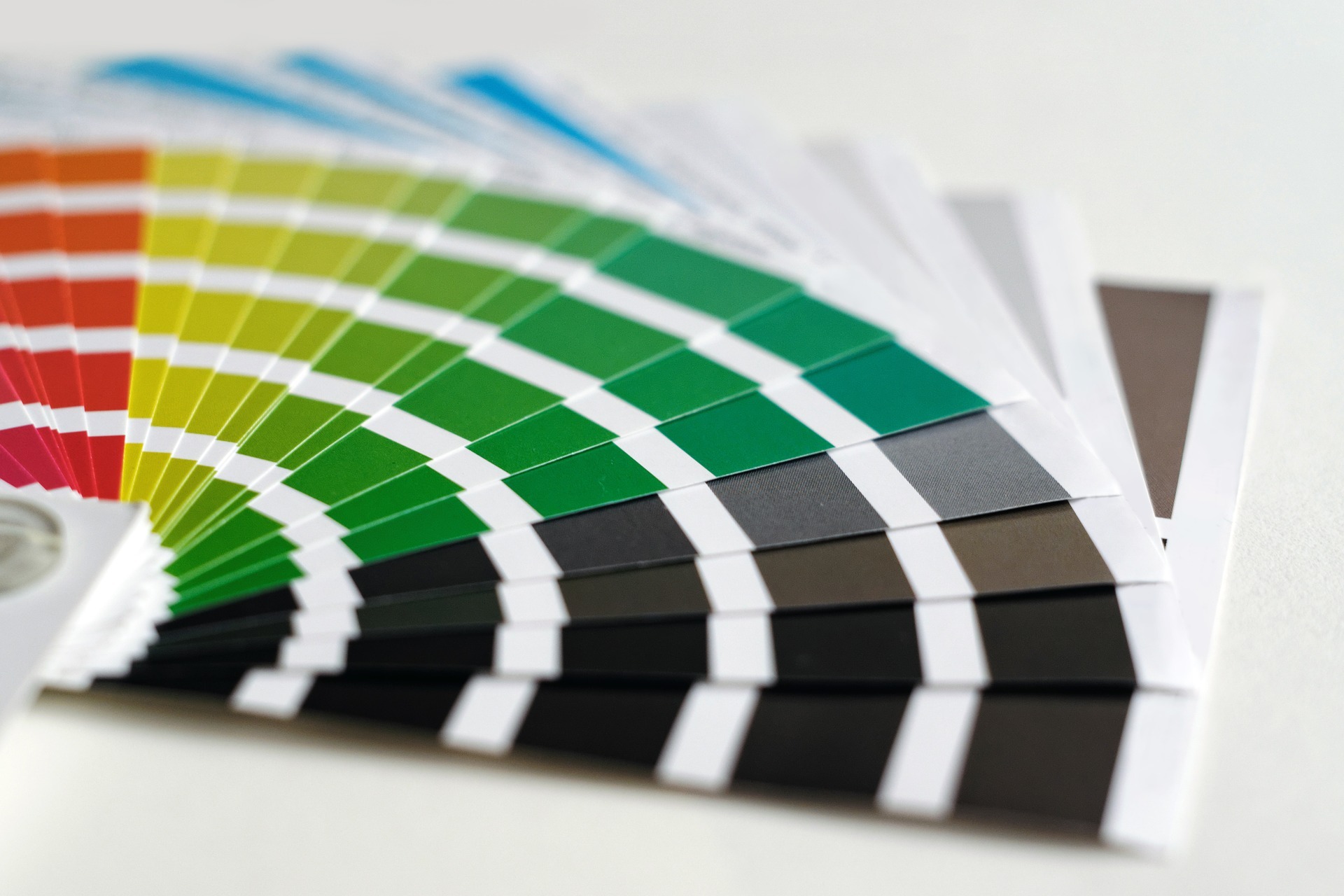 Creating your artwork
When you sit down to design your own wedding invitations, you'll need to make sure that the artwork you create will be suitable for print. This means making sure it is the correct size and adding in crop marks and bleed. If all this sounds a bit daunting, don't worry! You can download one of our free artwork templates and design over it, making sure that all those vital elements are in place. If you need a hand using them, just check out tutorial 3 on our video tutorials page.
Did you know that we can personalise your Invites for you? It means that you won't have to write each name out when they arrive and you can guarantee that the font matches the rest of the invite. We'll populate each one with your guests' names and you can submit up to 200 different entries. If you fancy giving your pen hand a rest, check out tutorial 4 on our video tutorials page for details on how to do this.
Download a free artwork template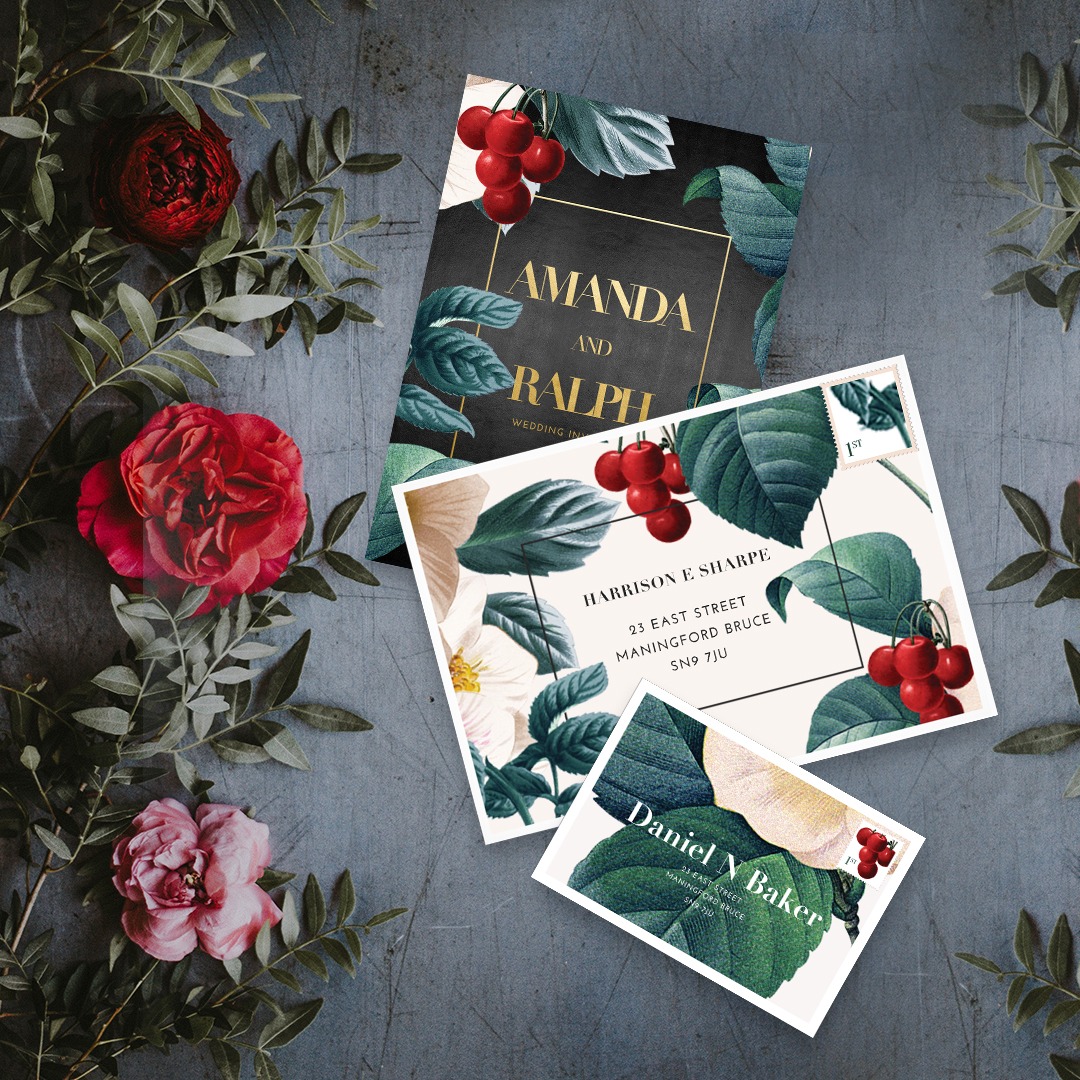 Getting ready for print
Designing for print can be quite tricky, but with our help, you'll be laughing all the way to the post office. Unless you're a print pro, you'll definitely want to use one of our free templates; you can search our collection for the product, size and orientation that you want to print, to make sure that everything is where it needs to be. You can send us your file safe in the knowledge that everything is the correct size and in the right place.
We accept a lot of different file types on our site, but the best (and our favourite by a long mile) is PDF.  If you aren't sure how to make sure your artwork is a PDF, you can check out our support section entry on making a print-ready PDF or check out tutorial 2 on our video tutorials page for simple, fast advice. Our favourite design programmes are InDesign, Illustrator and Photoshop, and you'll be able to find PDF tutorials for each one.


Colour
Another crucial aspect to consider is how your print is going to look with the different papers and finishes. If you have worked on more earthy, natural and organic designs, our Kraft paper is going to really complement your theme. Classical and retro designs look authentic on our textured papers and our Sirio Pearl papers ooze glamour. If you want your designs to speak for themselves, or fancy a more modern tone, silk and uncoated papers are a solid choice.
If you have strict colours you want to stick with, you'll need to bear in mind that some papers will alter how your printed colours appear.  Choices like latte-coloured Kraft, the metallic Sirio Pearl paper range and creamy Acquerello will all slightly alter your printed colours, so make sure you're aware before you order!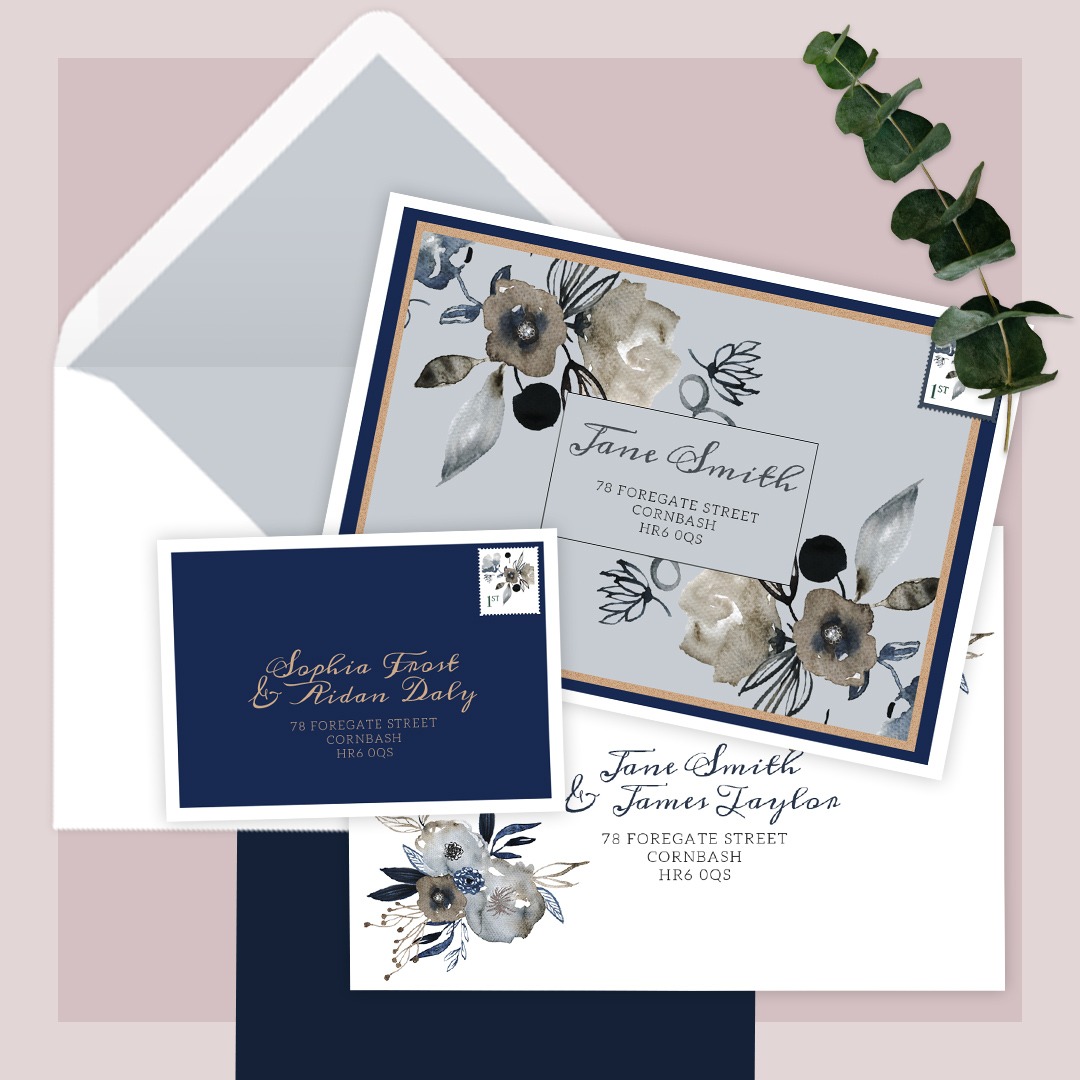 Finishing touches
You can add matching Printed Envelopes to your order for swift posting and if you really want to push the boat out, we recommend adding some Wedding Stickers to your order, for a classical seal that shows you both value the smaller details. Why not delight guests with Envelope liners too?
Fancy your own finishes? You can order your invites on Unfinished flat sheets and trim, fold and finish them at home, for those tailored, personal touches only you can give. (And, they're now available with Foiling too!)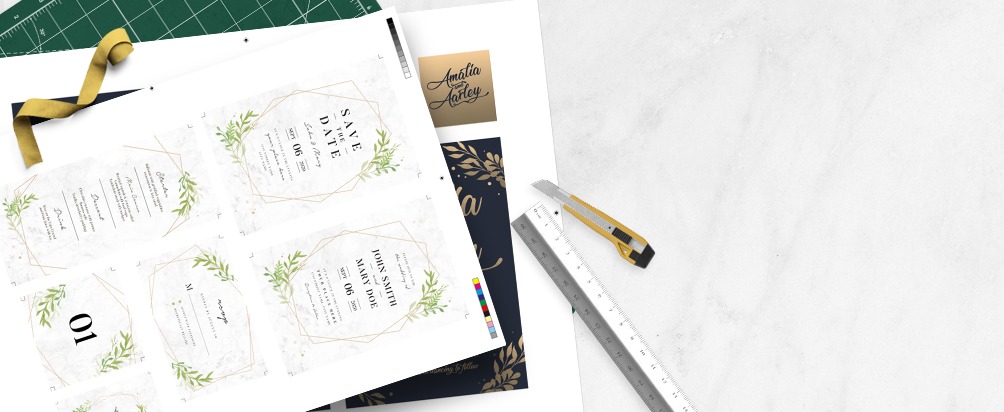 Phew! By the end of this post, you should ready to create your own wedding invitations. If you've already created invitations, make sure to post your designs your designs on our social channels using the hashtag #ProudlyPrinted and your designs could be featured here!