The best paper for Art Prints – luxury to budget!
Struggling to decipher the best paper and product for your Art Prints? Our latest guide has you covered.
While it ultimately comes down to personal preference in terms of texture, size and finish, we've pulled together our most popular Art Print products so you can find the perfect match….
Giclèe Art Prints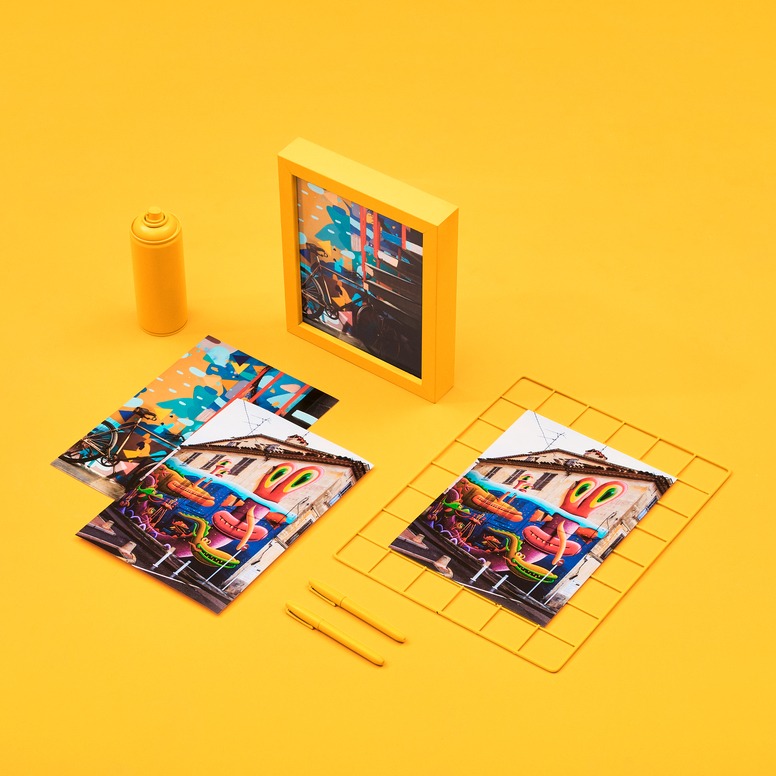 When it comes to luxury paper for Art Prints, Giclèe is where it's at. These papers were designed especially for high-quality reproductions of art and photography. Not usually used for bulk printing, Giclèe is one of the best choices for short high-quality runs of artwork.
So what makes Giclèe so special? While products like Flyers and Posters use standard four-colour printing (known as CMYK). Giclée prints use a 12 colour printer so that your artwork colours can be matched exactly. Plus, each paper has been specially selected from the experts at Hahnemühle, so that you don't have to worry about fading over time.
Poster Art Prints
Posters are a great choice if you're looking to print larger designs in bulk or on a budget. For example, if you want to offer cheaper prints of your original artwork or create an affordable collection of large prints. Keep in mind that Poster prints are only available in two paper stocks, Matt and Satin, but both offer great colour vibrancy and a quality finish.
Posters are also an ideal option if you're planning on displaying your Art Prints outside thanks to our outdoor and weatherproof options.
Photographic Prints
Whether at your home or in a gallery, eye-catching Photographic Prints are perfect as feature or standalone pieces. They can be ordered as flat prints, finished edge to edge or wrap mounted onto your choice of board. Available in two premium papers, Epsom Premium Luster and Kodak Photographic Gloss, your photos are ready to be brought to life!
Foil Art Prints
If you want to go all out sparkle with your designs, Foil Art Prints are the way to go. Available in seven shiny shades, including gold and silver, your designs are guaranteed to turn heads when they catch the light.
Postcards for Art Prints
The humble Postcard is one of the most customisable and flexible prints…so naturally it can be used to create stunning Art Prints too! Besides the obvious choice for turning your art and photography into unique postables, they're a fast and affordable way to create small decorative art pieces or a mini collection.
Another thing Postcards include? Special Finishes. Whether you want to add some shiny highlights to your art or highlight features using White Ink, Postcards are a great place to start. Both of these finishes take a couple of extra steps to set up for print, so check out our video tutorials.
Leaflets and Flyers
An absolute advertising favourite, Leaflets and Flyers are also great for creating Art Prints on a small budget. One of the main advantages to Leaflet printing your designs is volume. As one of our most affordable prints, they're ideal for printing designs both quickly and in bulk.
Not everyone is looking for Poster-sized art, so Leaflets can make perfect pocket-sized Art Prints. You've also got a much broader range of papers to choose from compared to Poster printing or traditional Art Printing. Soft Silk? Fine-lined Nettuno? Shimmering Pearl Oyster? The choice is yours!
And there you have it! Art Prints in a nutshell.
Want to get a feel of our papers before you decide which is best for you? You can order a free Sample Pack right here. And when you're ready to get your print to the presses we'll be ready and waiting.