Photography tips for your small business
Product photography is an essential component of a successful small business. Whether it's showcasing your new collection on Instagram or including professional product shots in your wholesale Brochure, leveraging the best visuals can help you stand out for all the right reasons.
As a small business owner you're an experienced juggling act. But of all the jobs on your never-ending checklist, this is one of the most exciting. Have fun and get creative with these top tips…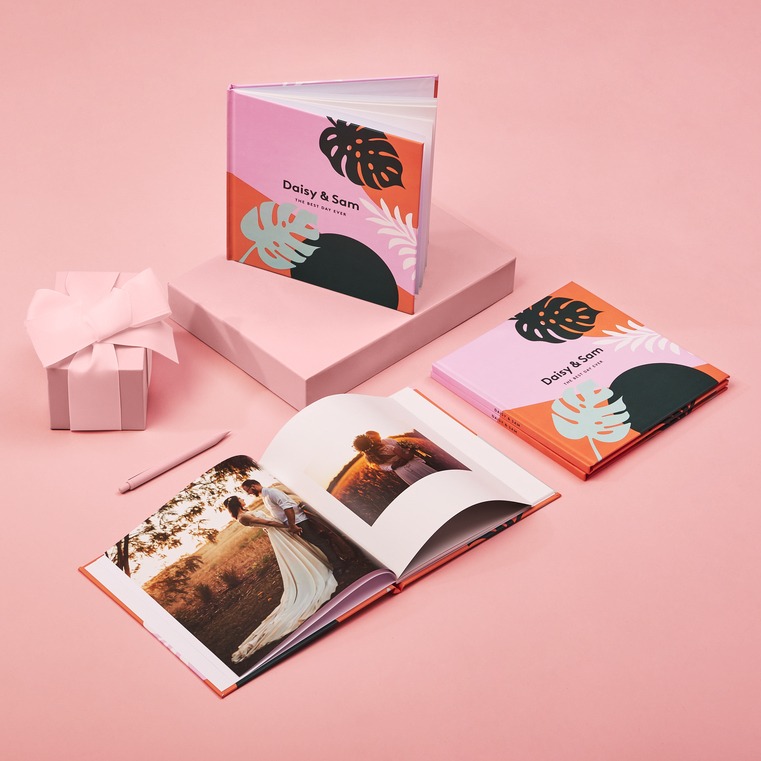 2 types of photos your brand can leverage:
Product photography: classic product photography is capturing your product against a seamless background. This style is perfect for letting the product take centre stage and provides an opportunity to highlight the workmanship of your range.
Lifestyle photography: this style of photography places your product into a setting to evoke a certain feeling or mood. By using different props, models and backgrounds, lifestyle photography enables you to tell a story whilst contextualising your products.
Shoot Planning
Failing to plan is planning to fail. Start by developing a concept and a mood board by taking inspiration from your favourite brands or Pinterest. This will help set the direction for the shoot. It's important to include a checklist of shots you need to capture, but don't be afraid to get creative on the day and explore other angles or motions that aren't on the list.
Writing down an equipment checklist is also vital…there's nothing worse than your camera dying on you mid-shoot.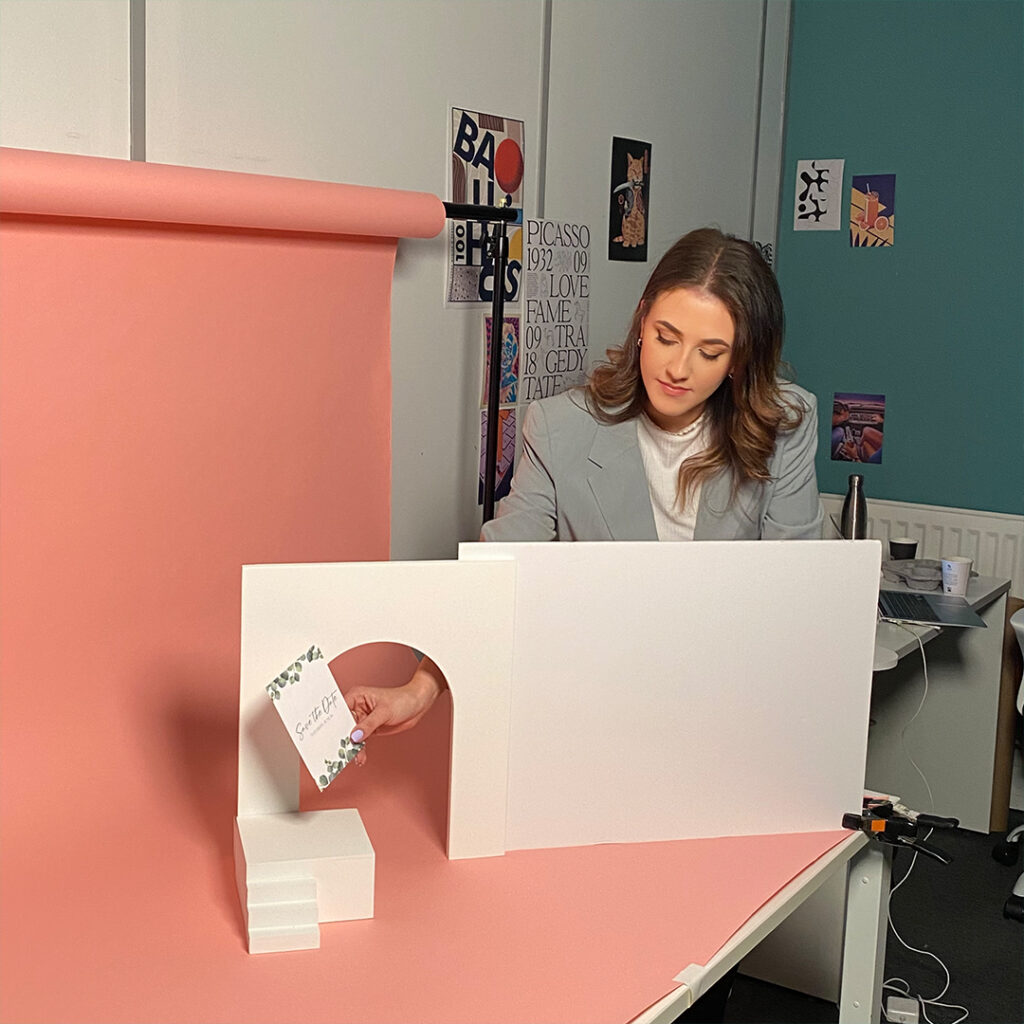 Shoot Equipment
Invest your money into good quality backdrops for your product photography. Here at Printed.com we use Colorama backgrounds in our core brand colours. If you're just starting out we recommend opting for a white shade so that it makes it easy to photoshop different colours on or cutout post-shoot!
Whether you're using a smartphone or camera, shooting with a tripod is a lifesaver (no more blurry photos). Luckily, you can find quality tripods at affordable prices if you're working on a tight budget.
Lighting
Natural light is always the best for photos, so if you have a great source of light use it! You can get really creative by placing plants or objects from around your home to create super cool shadows.
Natural lighting is free, but sometimes it's hard to come by and can change quickly. So if you're looking for consistency, we suggest investing in studio lighting such as a small soft box. Pay attention to the colour of the bulb, you're aiming for a cool white (no yellow hues).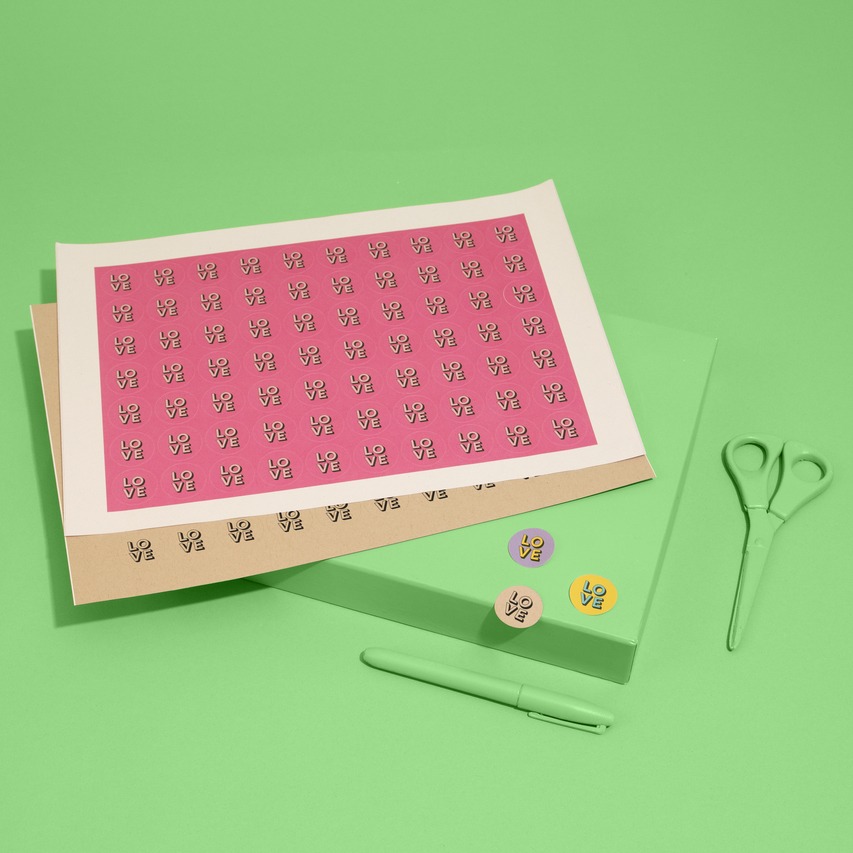 Styling
Experiment with props! Keep them simple, aligned with the colour scheme and relevant to the scene or your product. As a company who's focuses on print, we love to tie in stationery elements (pens, books etc) to add more context and interest. However, avoid making your image distracting with too many elements in it. Remember, your goal is to sell the product.
Photo Editing
Post-production editing can take your product photos from bland to beautiful. When it comes to editing, every photographer has their preferences but we suggest starting with adjusting any brightness and exposure issues first. You want to make sure your colours are accurate before moving onto editing the contrast, highlights and shadows.
Now, this is just the tip of the iceberg when it comes to tricks and tips! Here are 3 businesses who we recommend following on Instagram for even more product photography tips: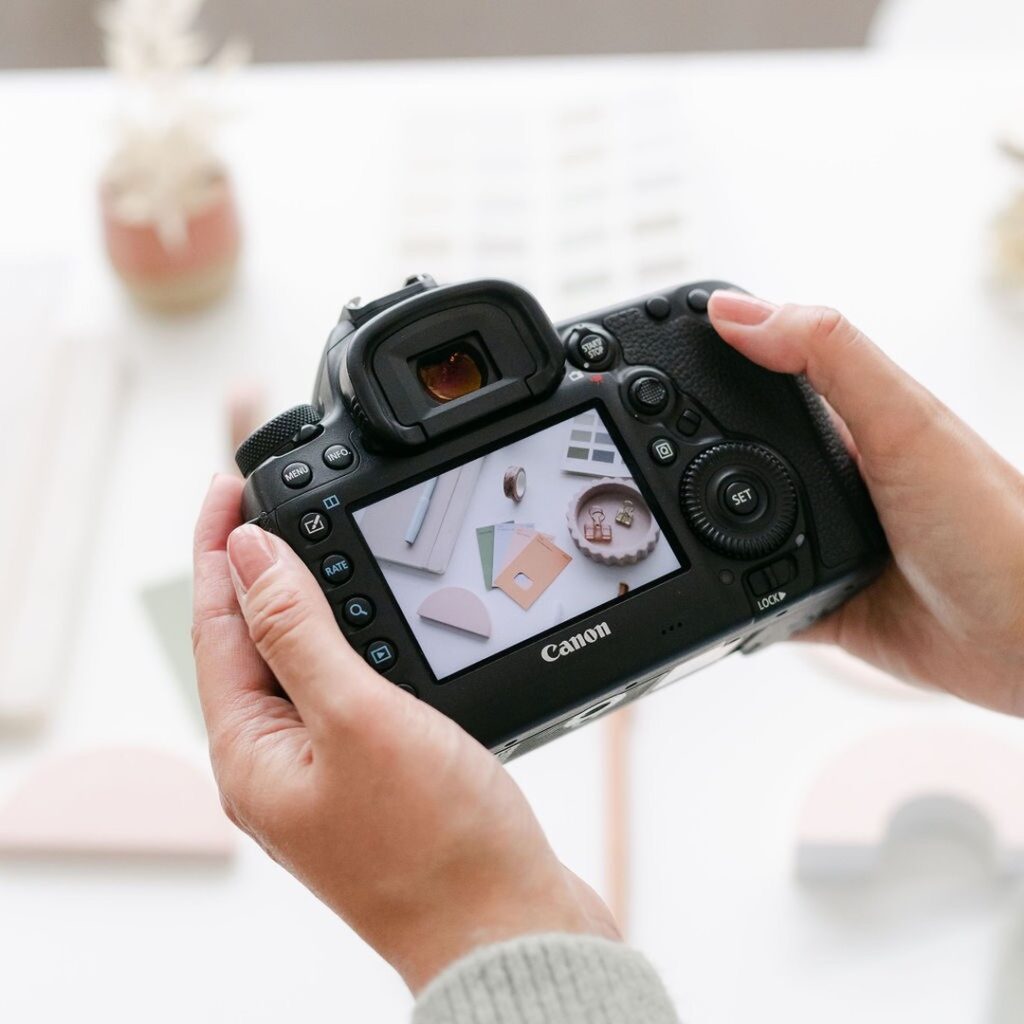 Rachel Waring: Say goodbye to the frustration of creating lacklustre visuals, Rachel Waring specialises in content creation and can help guide you through producing videos, photos and graphics that sell your brand.
Diana Stainton: Diana helps brands grow their business, connect with their customers and sell their products with creative lifestyle photography. From equipment tips to freebies, her Instagram account is full to the brim with helpful content.
Holly Booth Studio: Partners in crime, Holly and Pete have built a strong reputation for producing high-quality, creative imagery for a base of independent designers, makers and shops (a small business dream).
Now you feel more confident behind the camera, explore our range for products, packaging and props to elevate your next shoot day…