5 digital printing examples for charities
The work that charities do is beyond important, and when it comes to digital printing, we are dedicated to helping our customers make a difference. Whether it's Posters for a fundraising event, Flyers to promote a cause, or even thank-you cards to donors, physical print can help spread your all-important messages.
Now, every good design starts with research and to help get that ball rolling, here are five impactful ways our charity customers are using print.
Leaflets and Flyers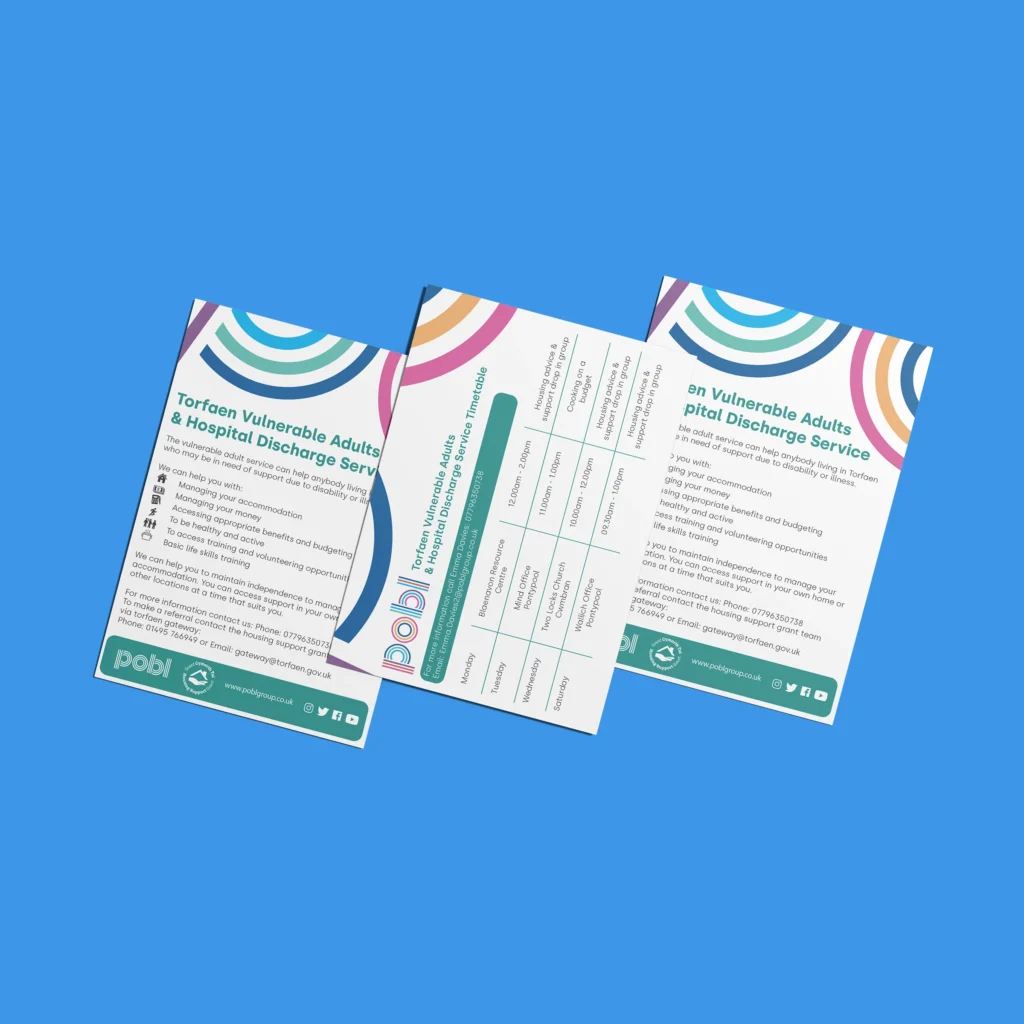 Pobl is a registered charity that raises funds and allocates grants to community groups and organisation's across Wales. To showcase their services and support timetable in the most digestible way possible, they've utilised our Leaflets and Flyers. From only £12.50, these affordable handouts are easy to create and even easier to pick up.
Postcards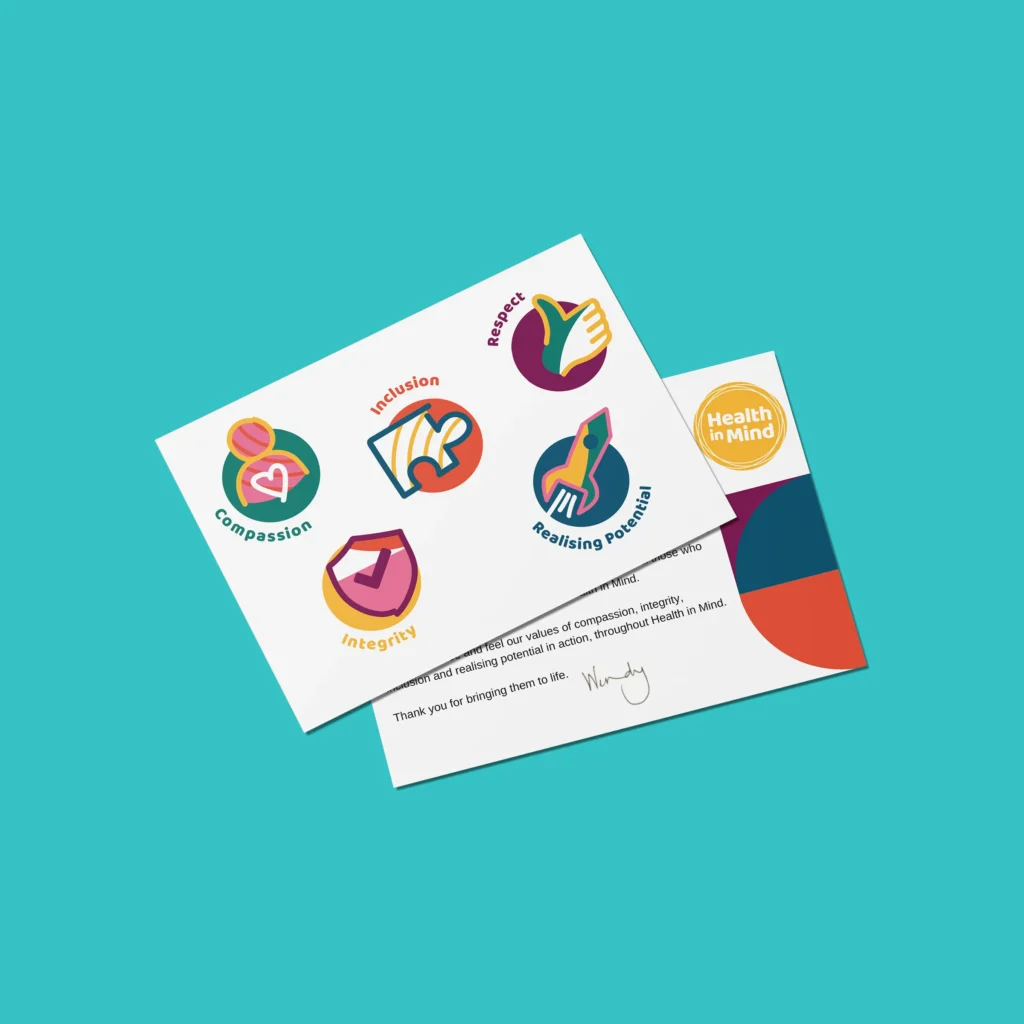 Health In Mind builds hope and understanding around mental health and wellbeing. To celebrate the launch of their brand value icons (props to the designer), they did a desk drop to all their employees which included a Postcard, Booklet and a sweet treat. Whether it's an internal or a customer-facing campaign, Postcards are great tool for almost anything and everything!
Business Cards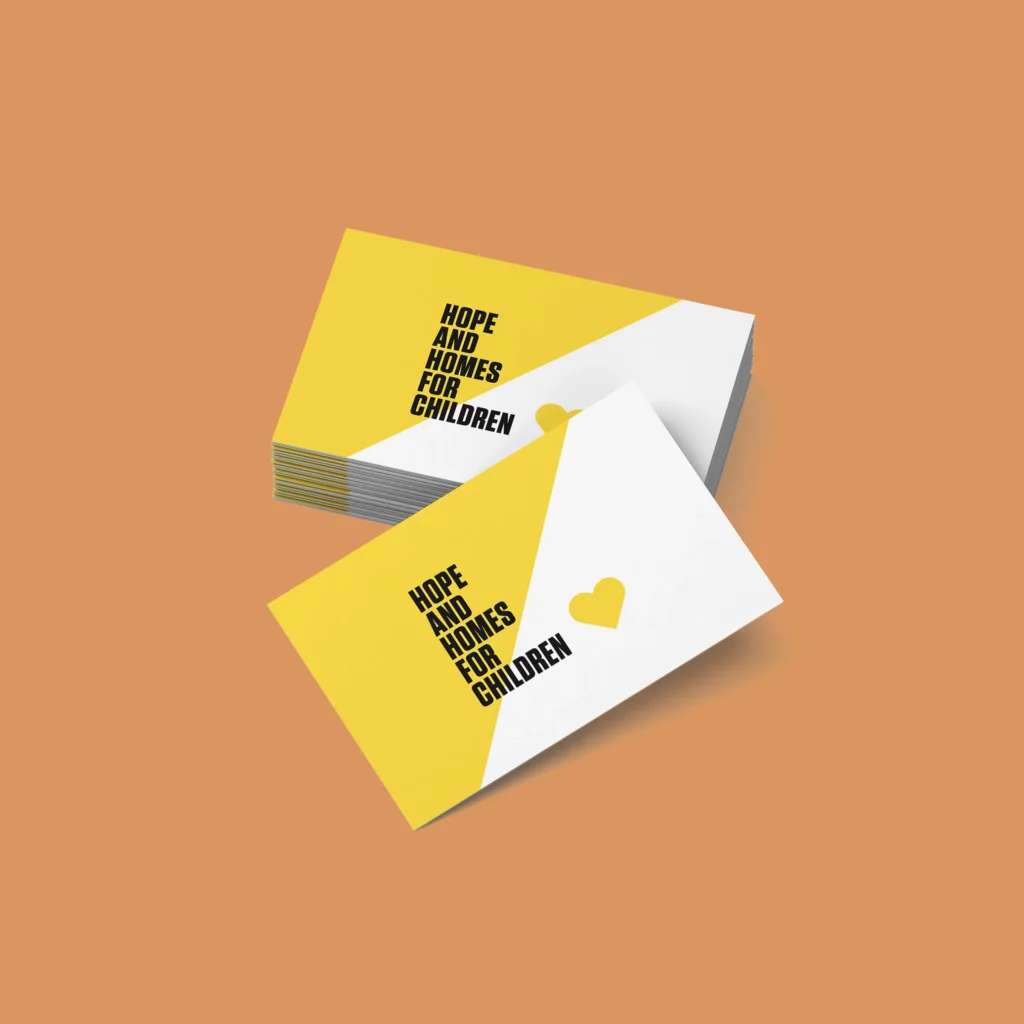 Small in size but mighty in impact, Business Cards are a tool that your charity should have at their fingertips. Whether flat, folded or foiled, there are so many ways to make sure your message is memorable.
Hope and Homes for Children aim is to make orphanages history and ensure every child has a loving family. With the help from our pocket-sized Business Cards, they have all their important information in one helpful location for only £8.50.
Roller Banners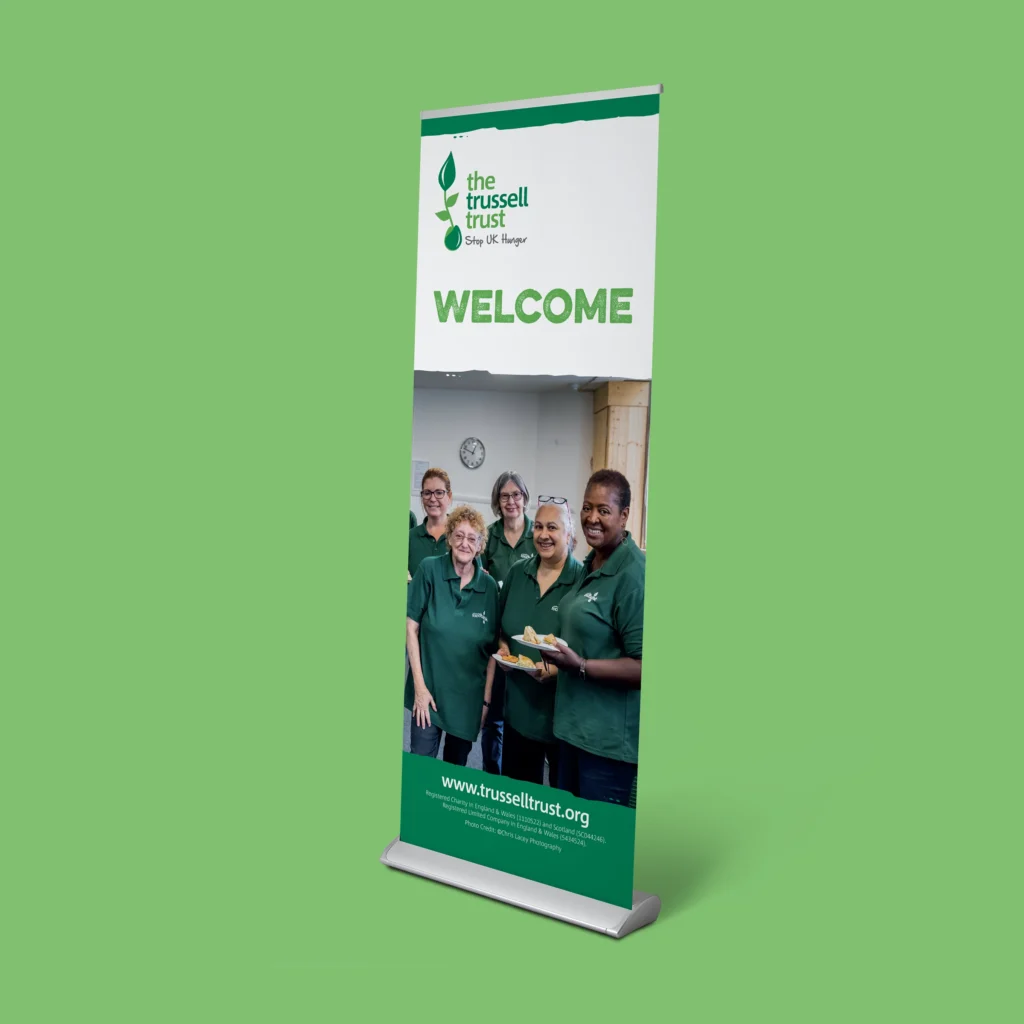 The Trussell Trust supports a network of more than 1300 food banks across the UK to provide emergency food. With such an important mission, they require print that makes maximum impact and that's where our Roller Banners come in. Roller Banners are durable, portable and available in 6 different shapes and sizes. Designed to be used time and time again, this marketing staple is going nowhere.
Saddle Stitched Brochures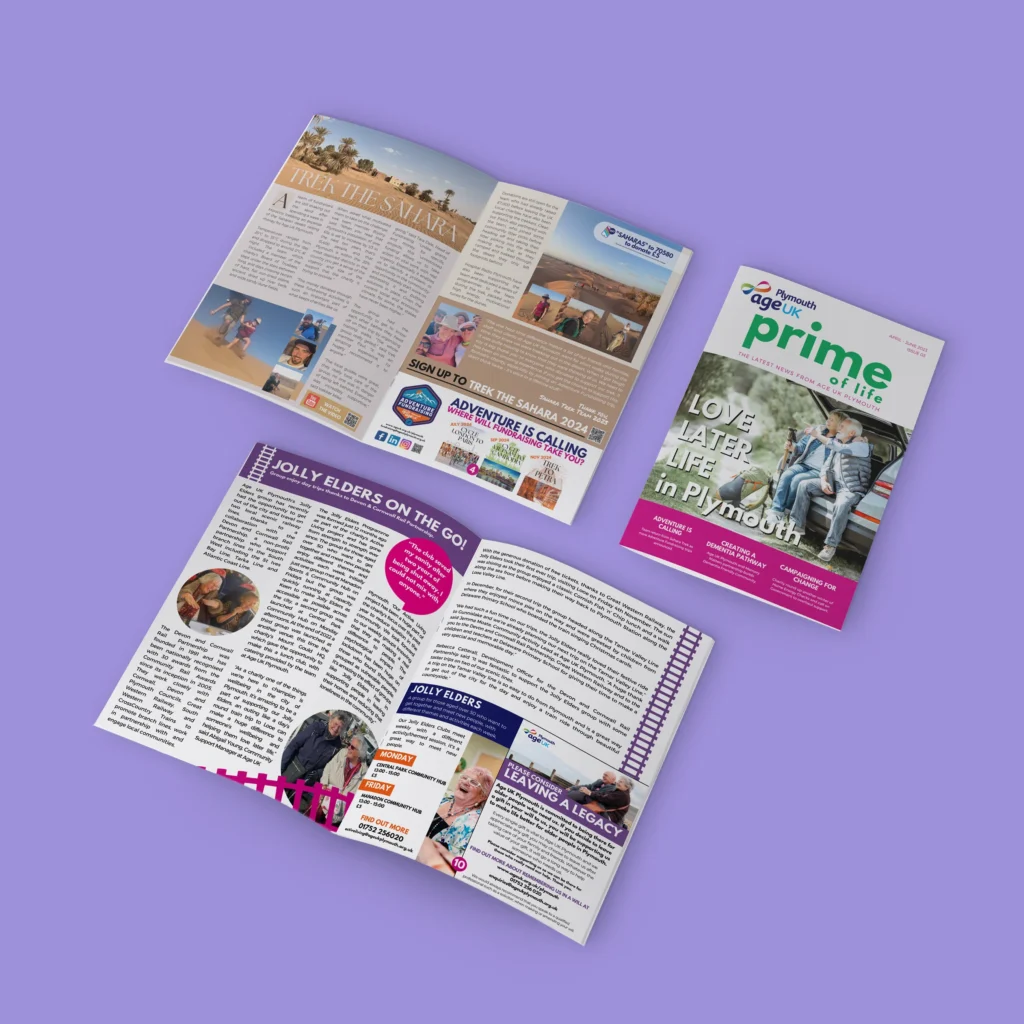 Age UK is the leading charity for elderly people, and the lovely branch in Plymouth share their stories through a quarterly magazine. Ideal for documents of 8-40 pages, you can tailor your Saddle Stitched Brochure to your hearts content with a choice of 10 paper stocks. Held together with Saddle Stitched binding (strong staples along the spine), it's our most affordable option for creating standout magazines and booklets.
Are you a charity looking for digital printing support? We are here to help. Simply get in touch to find out more, or register today using your charity number and you are eligible for 15% off everything for life. Yes, we really said for life.