Ultimate Guide to Paper Sizes: From A0 to A7
We know that size matters. That's why our paper size guide is here to help.
The first step to printing your designs is understanding what space you've got to work with, and we don't want confusing print terminology to hold you back! Let's dive in and compare some of our popular paper sizes…
Overview of Paper Sizes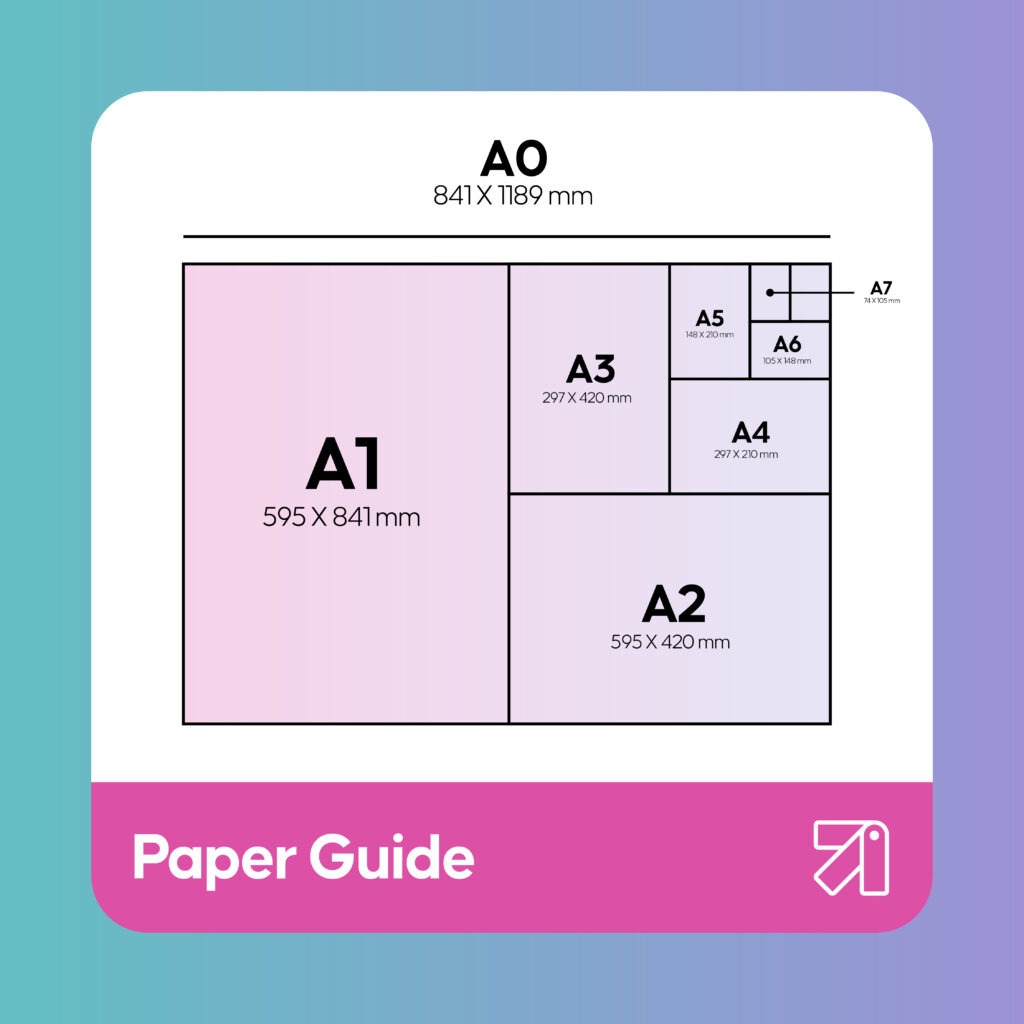 A0-A3: Despite having the lowest numbers, these sizes are the largest of them all. Available on products like Posters and Display Boards, these sizes are a great option for stand-out signage.
A4: The most common (and recognised sheet of paper), A4 can be your go-to for prints like Letterheads, Perfect Bound Documents and Giclée Art Prints.
A5: From Flyers and Invitations to Menus and Notepads, this size is great for portable print.
A6: If you're planning on designing your own range of Greeting Cards or Postcards, don't underestimate the power of A6. It may just become your new favourite paper size.
A7: Small but mighty, we offer this size on Greeting Cards, RSVP Cards and more!
Comparison of A Series Paper Sizes
Paper Size
Width x Height  
(in mm)
Width x Height  
(in cm)
Width x Height  
(in inches)
A0 Size
841 x 1189
84.1 x 118.9
33.1 x 46.8
A1 Size
594 x 841
59.5 x 84.1
23.4 x 33.1
A2 Size
420 x 594
42 x 59.4
16.5 x 23.4
A3 Size
297 x 420
29.7 x 42
11.7 x 16.5
A4 Size
210 x 297
21 x 29.7
8.3 x 11.7
A5 Size
148 x 210
14.8 x 21
5.8 x 8.3
A6 Size
105 x 148
10.5 x 14.8
4.1 x 5.8
A7 Size
74 x 105
7.4 x 10.5
2.9 x 4.1
Envelope Size Guide
We also have 6 sizes of Envelopes to pair with your Greeting Cards and Wedding Stationery!
C7 Envelope: fits A7.
C6 Envelope: fits A6.
C5 Envelope: fits A5.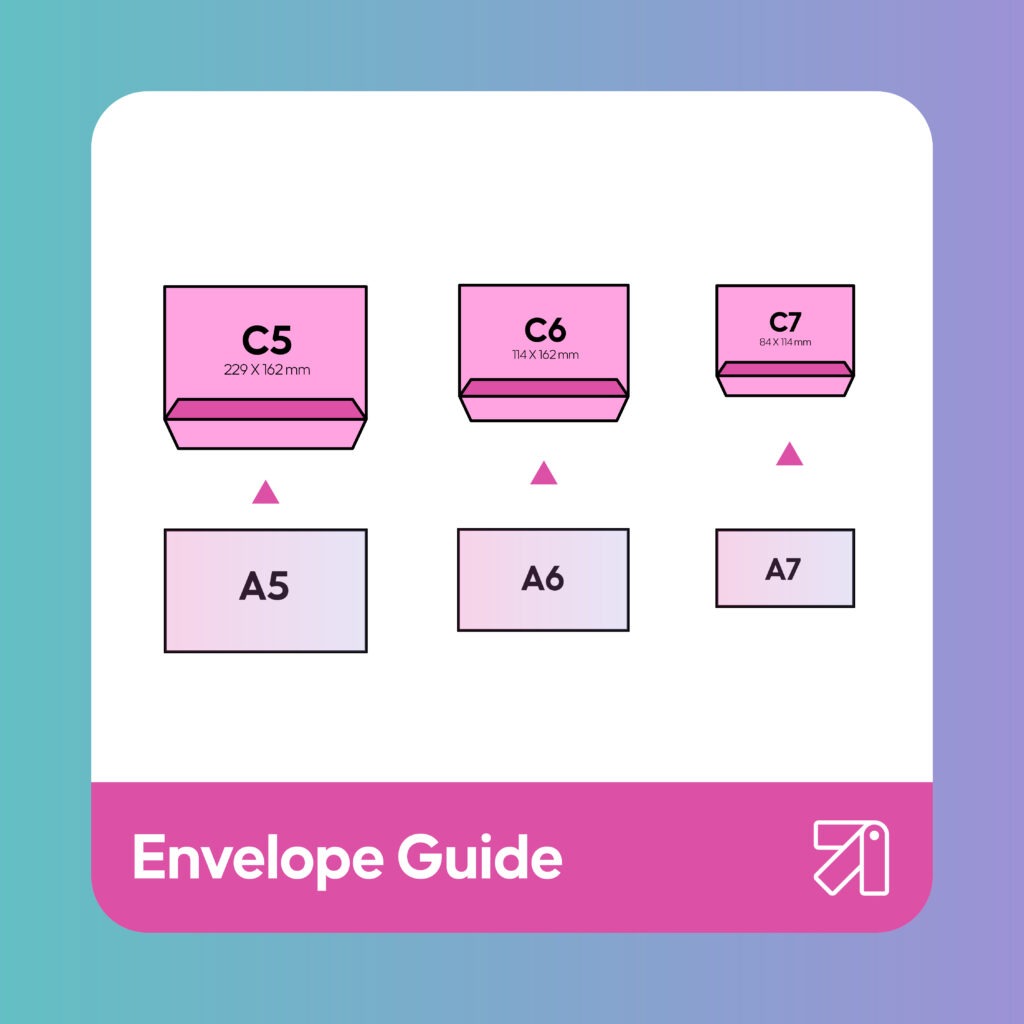 We also have the following Envelopes available:
148mm x 148mm Envelope
DL Envelope (220mm x 110mm)
5″ x 7″ Envelope (133mm x 184mm)
Understanding GSM
GSM. It may sound like a fancy term, but it's actually quite simple. GSM stands for grams per square meter and it's a measure of paper thickness. The higher the GSM, the thicker the paper.
Different printing projects require different paper weights. If you're printing a brochure that needs to feel sturdy, you'll want to use a paper with a higher GSM. Meanwhile, if you're printing a large batch of flyers, a thinner paper with a lower GSM may be more cost-effective.
Top tip: A good way to decipher what you're after is thinking about your printer paper at home. A standard piece of paper is usually around 80 GSM.
If you have any more questions just give us a call on 0800 840 1430, chat with us live or drop an email to theteam@printed.com.