2023 Christmas Printing Trends
It's the most wonderful time of the year…Christmas orders are starting to fill our factory floors! From Festive Mugs to custom Wrapping Paper, we're here to help you get prepped for the festive season with our top Christmas printing trends and ideas.
What colour palettes and themes can we expect from 2023?
In a recent report, John Lewis have forecasted that colour will be in this Christmas with their Rainbow Time Capsule theme. Immerse yourself in a vivid kaleidoscope of fiery reds, cool blues, playful pinks and funky shapes.
You can't celebrate Christmas without a little bit of sparkle. Luxury metallics are set to dominate the season, specifically warm gold tones. And lucky for you, we have gold foiling available on a selection of our festive products.
Personalisation is also something to consider in your gift-giving plans! Whether you're buying for her, him or them, we've got gifts that can quite literally have their name on it. More on that…
What role does personalisation play in the latest Christmas printing trends?
We predict that personalised gifts are going to bigger than ever! And this year, we've made tailored gifts easier to design and order. Requiring a little extra thought and creativity, customised gifts make the most special kind of presents. Whether it's a Notebook with their initials on, or a custom T-Shirt, you can really flex your creative muscles by designing something one-of-a-kind.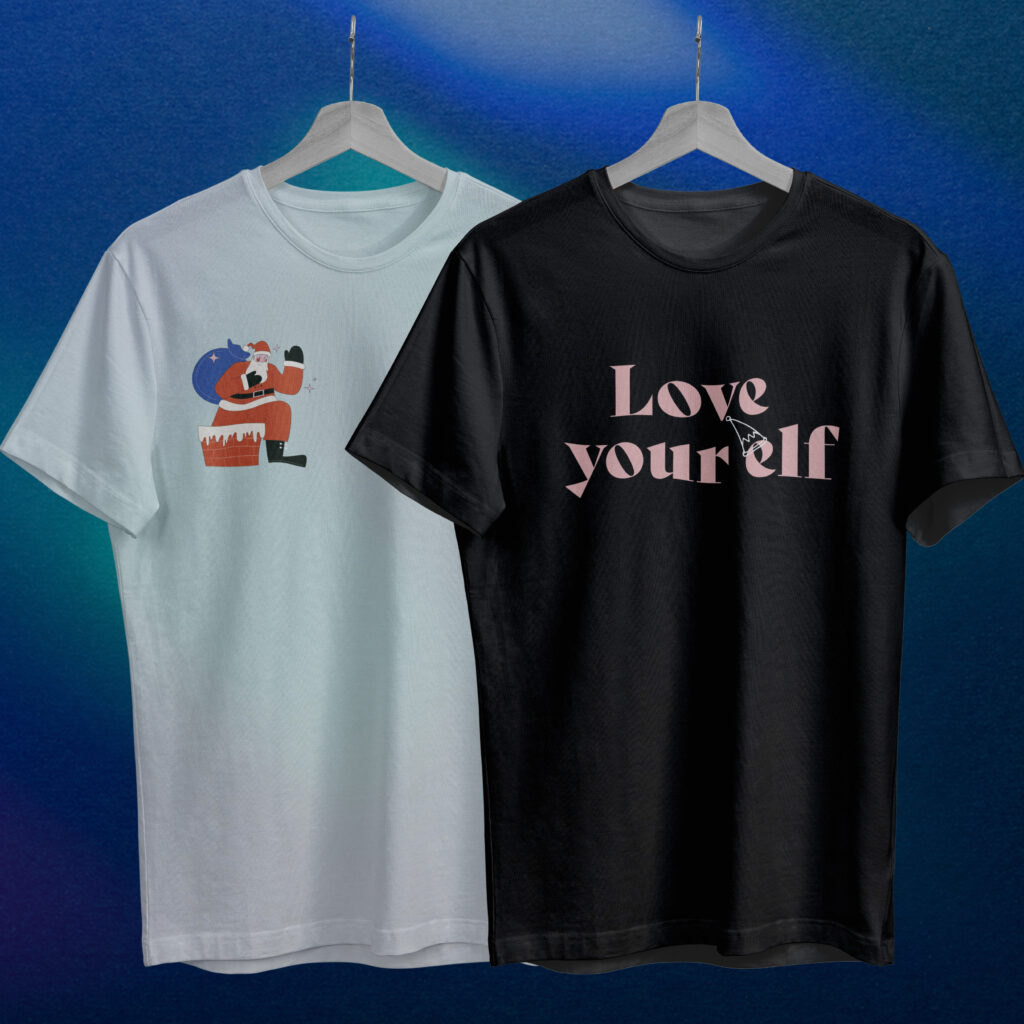 Remember! A gift should look like a gift. Design your own custom Boxes and Christmas Cards to make it feel extra special.
What print products are going to be popular this year?
Personalised Wrapping Paper
As we head into prime shopping season and search for the perfect gifts, ditch the generic holiday Wrapping Paper and create your own.
Printing your favourite designs onto Wrapping Paper and Gift Tags is a great way to add a creative spin to your gifts this year. You could incorporate your favourites photos, resell on your Christmas illustrations or add seasonal themed packaging to your online orders.
Custom Christmas Cards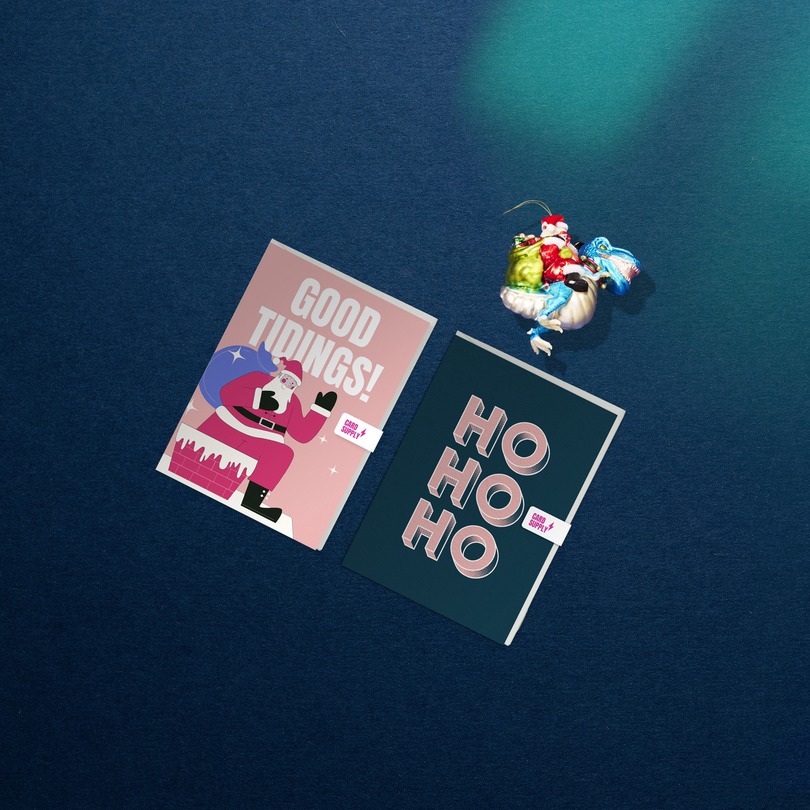 Whether you want to make your Christmas Cards shine like a Christmas tree with our shimmering foils, offer a luxury experience with a textured paper, or send your own smiling selfie, you can spread the festive cheer for as little as £10.
Why not also design matching Envelopes and Stickers to be crowned the ultimate gift-giver? It will save you time writing out a long list of addresses!
Christmas Apparel
That's right. You can have some festive fun and print your designs onto Christmas Hoodies, T-Shirts and Tote Bags. With no minimum order quantity, you can print a one-off for your (very lucky) Secret Santa or get the families Christmas outfits sorted.
Parties and Events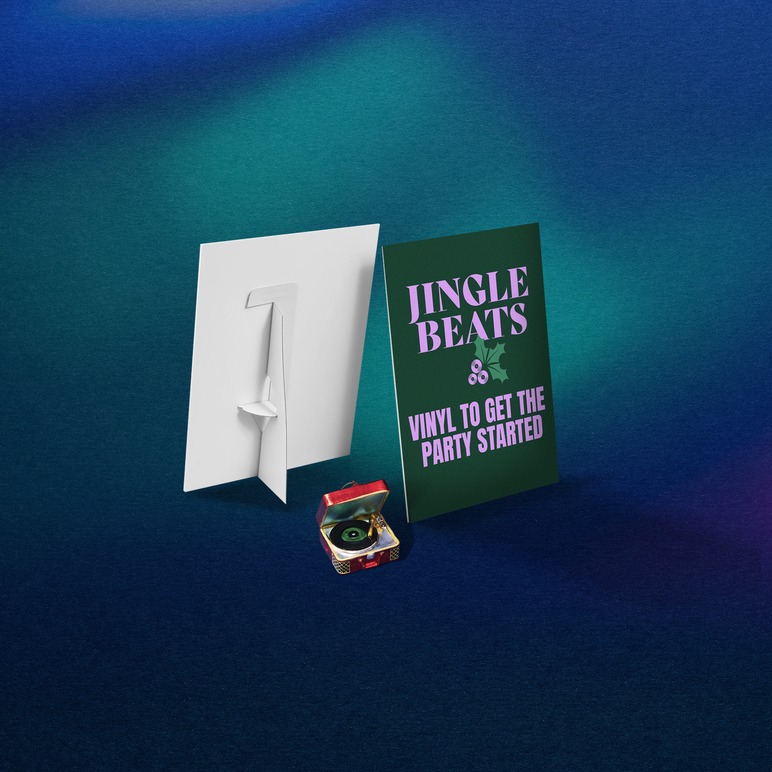 The best Christmas parties have plenty of delicious treats, an on-theme playlist, and a setting that's decked to the nines in seasonal decorations. From Bunting and Paper Coasters to Menus and Signage, we can help spruce up your soirée with print!
There you have it. Our 2023 Christmas Printing Trends!
Ready to get Christmas print ready? We thought you might be. Shop our Christmas Store, and don't forget to tag us in your jolly designs on Instagram using #ProudlyPrinted.