3 ways to use custom Notepads
Fancy designing your very own custom Notepad or Desk Pad? Now's your chance!
If you're a fellow stationery nerd, starting a new Notepad is exciting. More than just a practical tool, a Notepad can turn the ordinary, everyday tasks into a tangible, joyful experience.
Whether you're looking for a place to make meeting notes or sketch the afternoon away, Notepads are the very best way to get organised. Keep scrolling for our top 3 ways to use our custom Notepads below.
Branded Notepads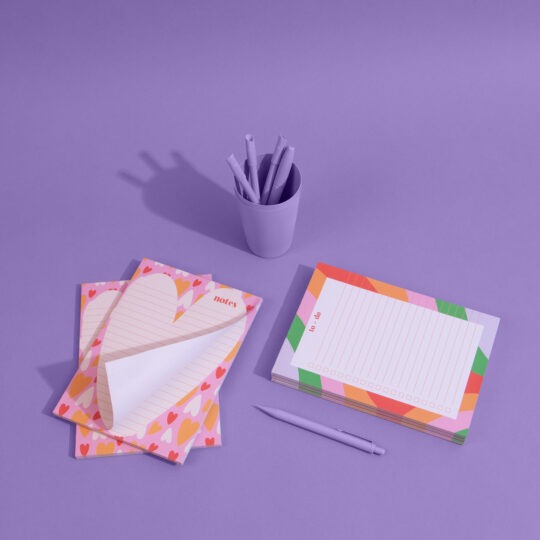 Create branded Notepads to stay organised in and out of the office. Whether it's to spruce up important to-do lists, or given out as an exhibition freebie. Adorned with your logo, colour palette or signature tagline, it's the perfect way to make your brand memorable. And if you wanted to go bigger, our Desk Pads are a stylish addition to any work space.
Wedding To-Do Lists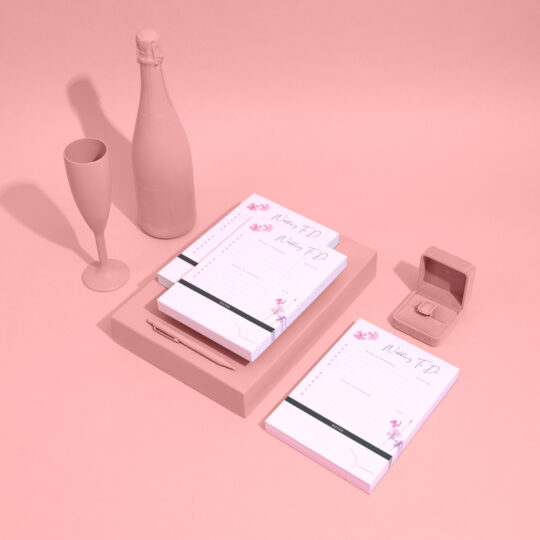 Organising a wedding can be stressful, and buying a Notepad to plan the big day is a very important purchase to avoid any 'bridezilla' moments. A custom Notepad can be the central location for all your appointments, music playlists, registry information and more. Plus you get the added satisfaction of tangibly ticking off 'wedmin' tasks!
Daily Planner
A good day starts with a good list, and a daily planner can help you organise your days and weeks like a pro. Whether it's a place to jot down upcoming social events or to your keep your professional life in order, there are pages of pure potential when it comes to custom Notepads. Kept in a handbag, briefcase or on your home office desk, you'll never miss a thing!
Notepad and Desk Pad details
Now that you're feeling inspired, we've listed the important details about this exciting product to get you started.
Available in a sizes A6, A5, A4, A3 and DL
Landscape and portrait options
Choose from either 50 or 100 tear-off pages
Available on 100gsm Uncoated paper or Recycled Uncoated stock
Includes a recycled and recyclable backing card
Watch how they're made here.
Other noteworthy products
If Notepads aren't quite the right fit for your business then don't forget that we offer Notebooks too. These wiro-bound essentials are available with black or white wiro binding and ruled or plain pages. Perfect for branded merchandise, office supplies and even corporate gifts.
Are you ready to jot it like it's hot?