Your Guide to Crafting Custom Calendars with a Personal Touch
Want to create the perfect 2024 Custom Calendars?
Whether it's for corporate gifting, Christmas presents for friends and family or for resale, we'll walk you through how to create your ideal design. At Printed.com, we make Calendar printing easy; whether you're looking for Wall Calendars, Desktop Calendars or Calendars for your business, we've got it all.
Decide on the Calendar Style
To get started, it's important to decide on the type of Calendar you're interested in. We have a whole range to explore so let's take a closer look at some of your options.
Desktop Calendars
Whether you work from home or in the office, no workspace is complete without a Desktop Calendar. Luckily we have a host of free templates for all our Calendar types, so getting started is just the bit easier.
All our Desktop Calendar options are finished with a strong wire binding and have a thick cardboard support to make sure that it keeps its shape no matter what your work life throws at it.
Wall Calendars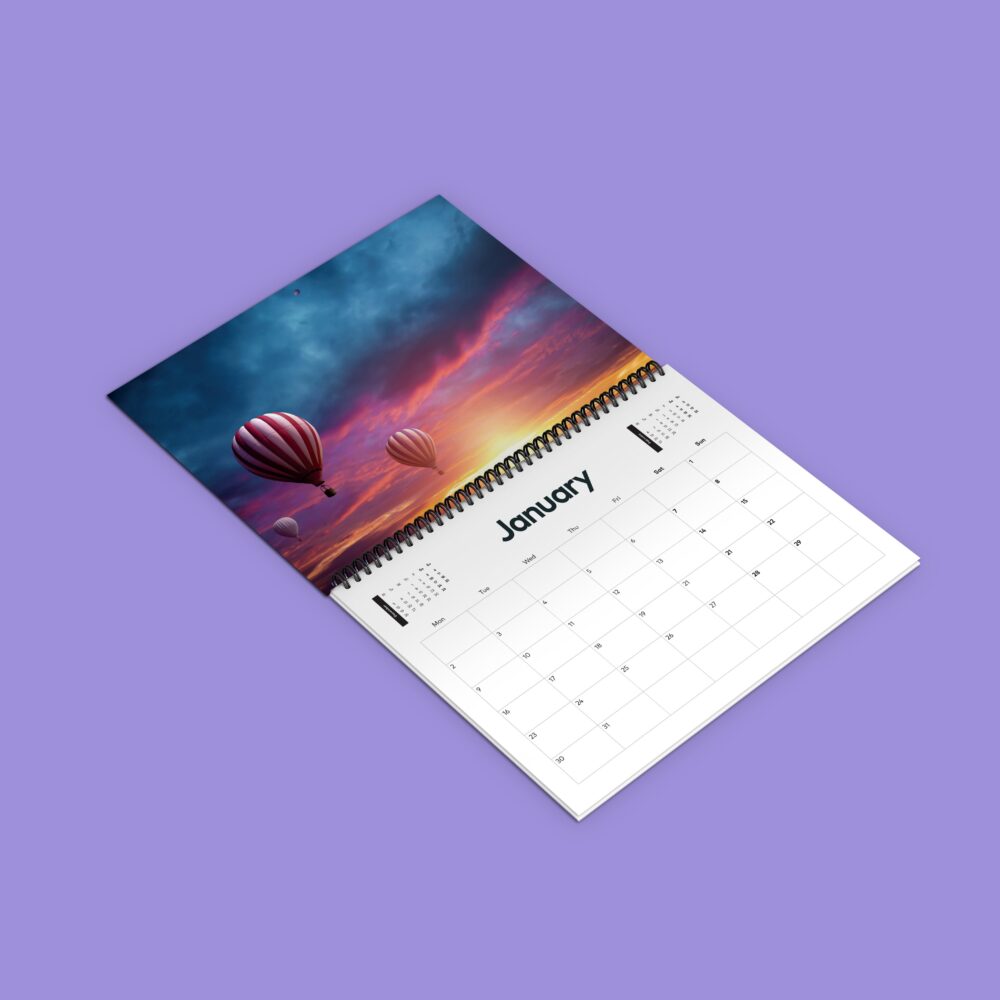 Wall Calendars are a great option if you've got photos or illustrations you want to show off throughout the year. By opting for a Double Page Wall Calendar you can display a full-colour printed photo on the top page with your months on a separate page below. This allows plenty of space to write in appointments.
An alternative option is to go for our Single Page Wall Calendar, where the creative more likely will feature as a primary element of the Calendar itself. This is a great option if you've got a message or design you really want to stand out, with a smaller area left below to track important dates.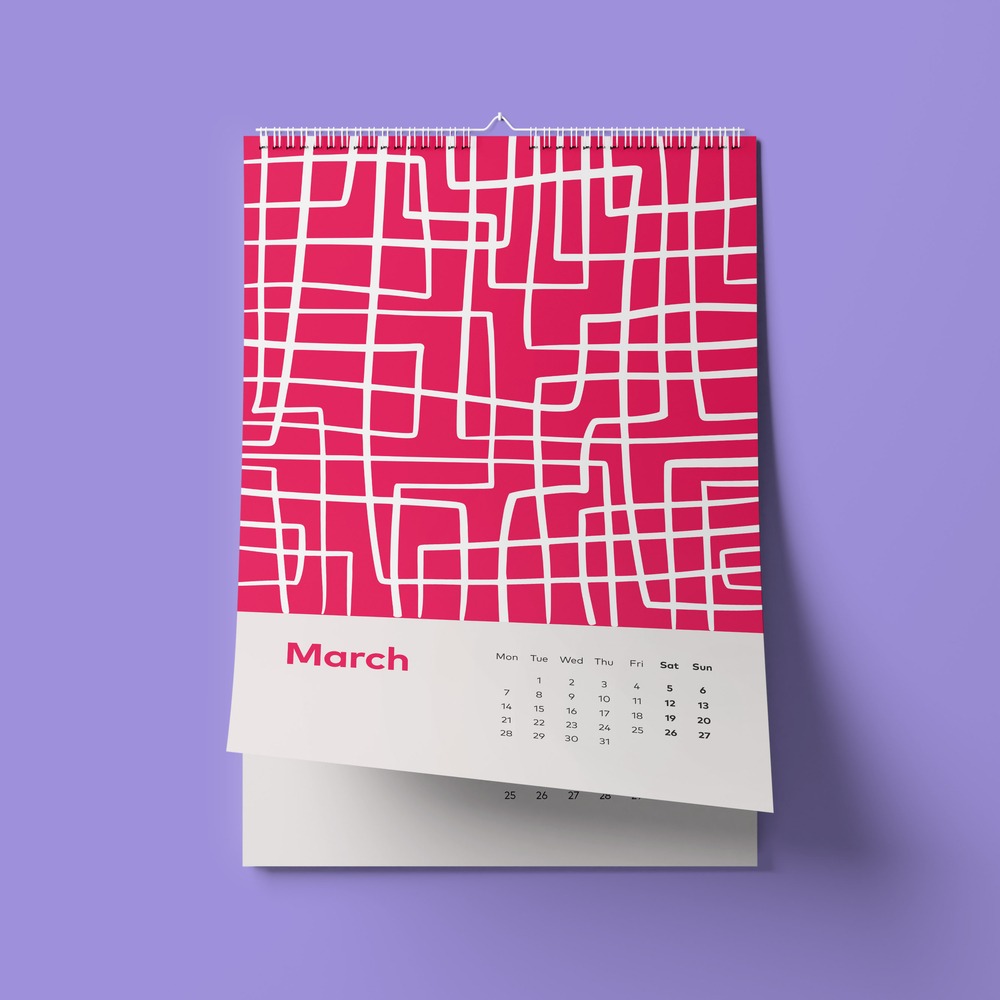 Thumb Cut Calendars
Last but not least we have Thumb Cut Calendars. Wiro-binding helps these Calendars to lie flat and hang proudly. What's more they're available in 6 different sizes so you're sure to find something to suit. This type of Calendar design is a great option for corporate and VIP gifting, and they're also great space savers with their slimline shape!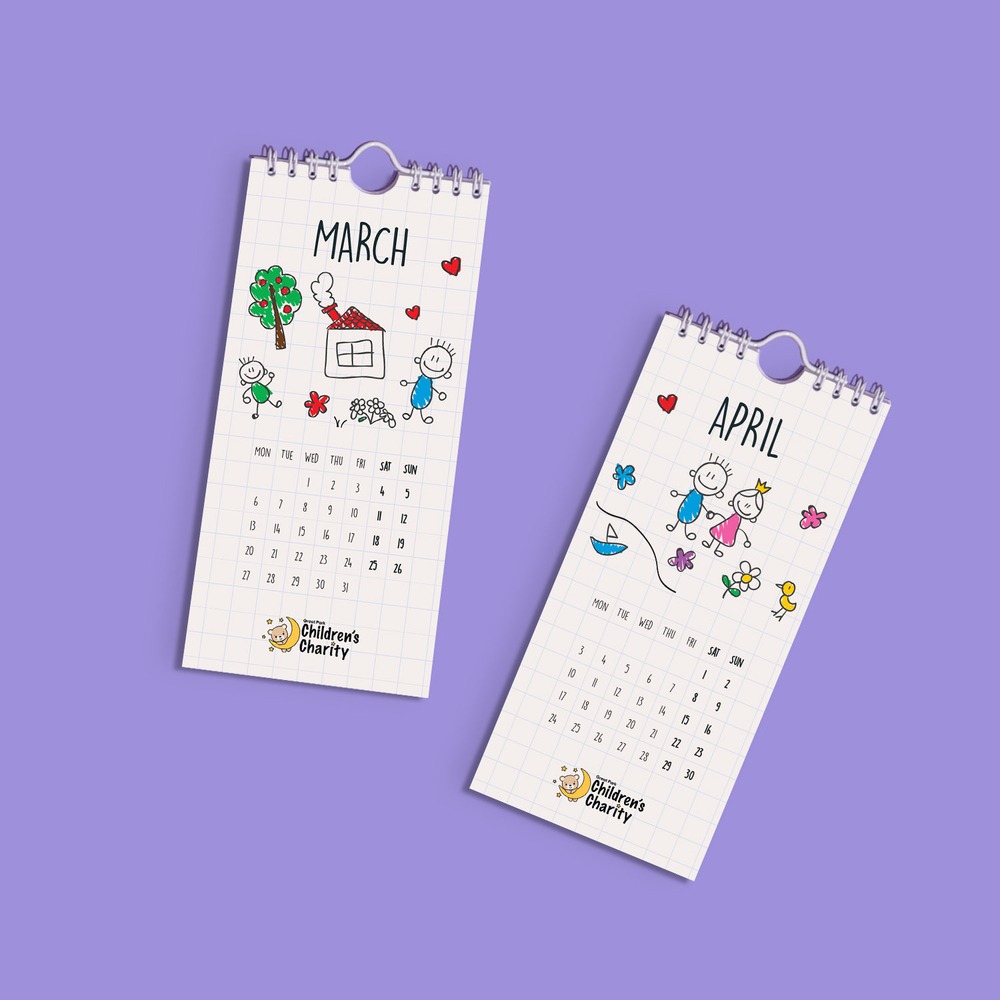 Plan Your Calendar Theme
Once you've decided on the purpose of your Calendar, you need to think about a design theme. For example, if you're creating corporate 2024 Calendars to give out to clients and customers, you'll want to make sure that your branding is front of mind and on every page. Or if you're creating a personalised present for a friend or family member, collate all of your favourite photos or illustrations together.
It's also important to think about paper types, and which will be most suited to your design. To find out a bit more about our various paper stocks – from the luxury to the budget, check out our blog here.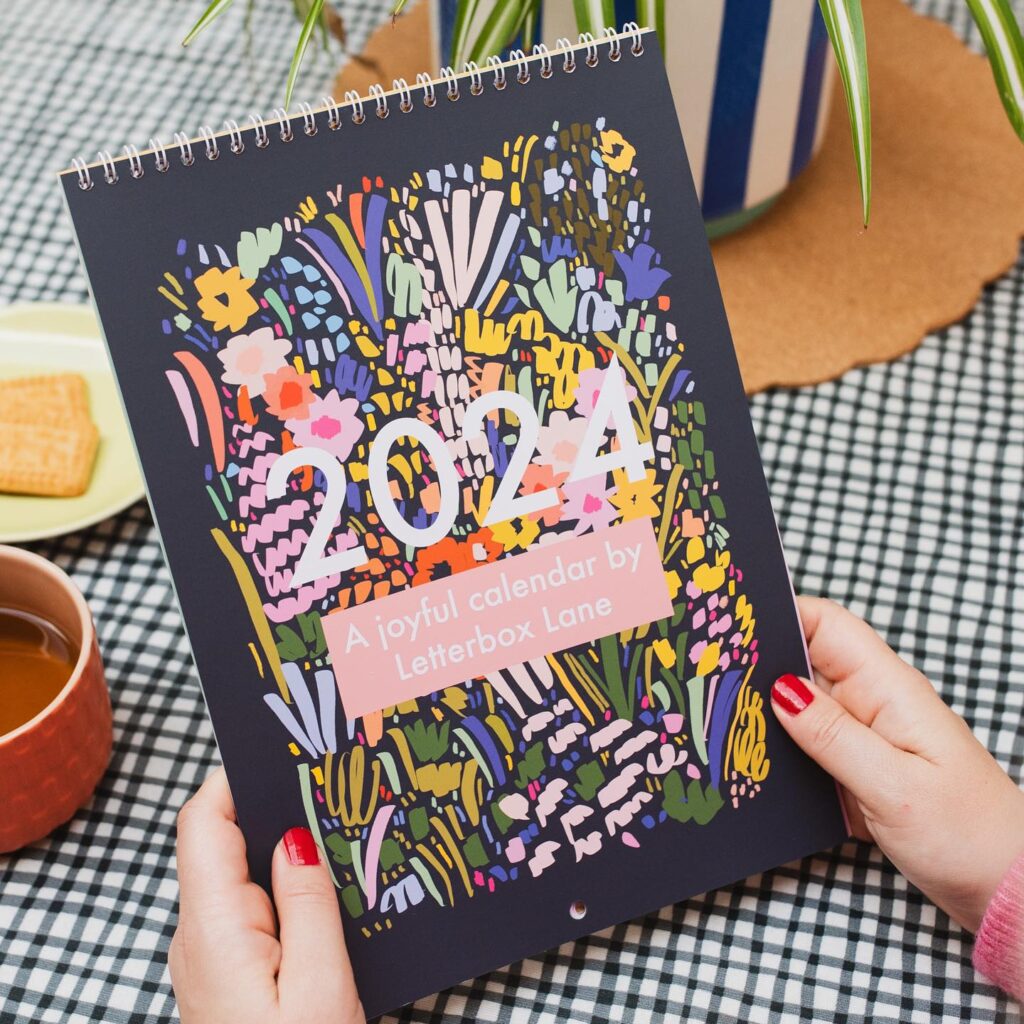 Design Each Month
You'll want to do a bit of research around which important dates are relevant to the receiver. You might want to include Christmas and all the important bank holidays (because everyone wants to know when they're getting a day off) but what else might you need to consider?
If you're creating a Calendar for education, think about term dates.
Creating a business design? Think about important events related to yours, like exhibitions and trade shows.
If you're a charity, why not include important events that you support throughout the year, such a fun runs and fayres.
If you're creating for resale, have a think about your audience. Would they find it beneficial to know about events such as Black Friday?
If you're in the hospitality sector why not include your key sale dates or international food days! International Coffee Day is on the 1st of October…take note.
If you're creating a Calendar for someone close to you, why not include birthdays, anniversaries and personal celebrations to make it extra special.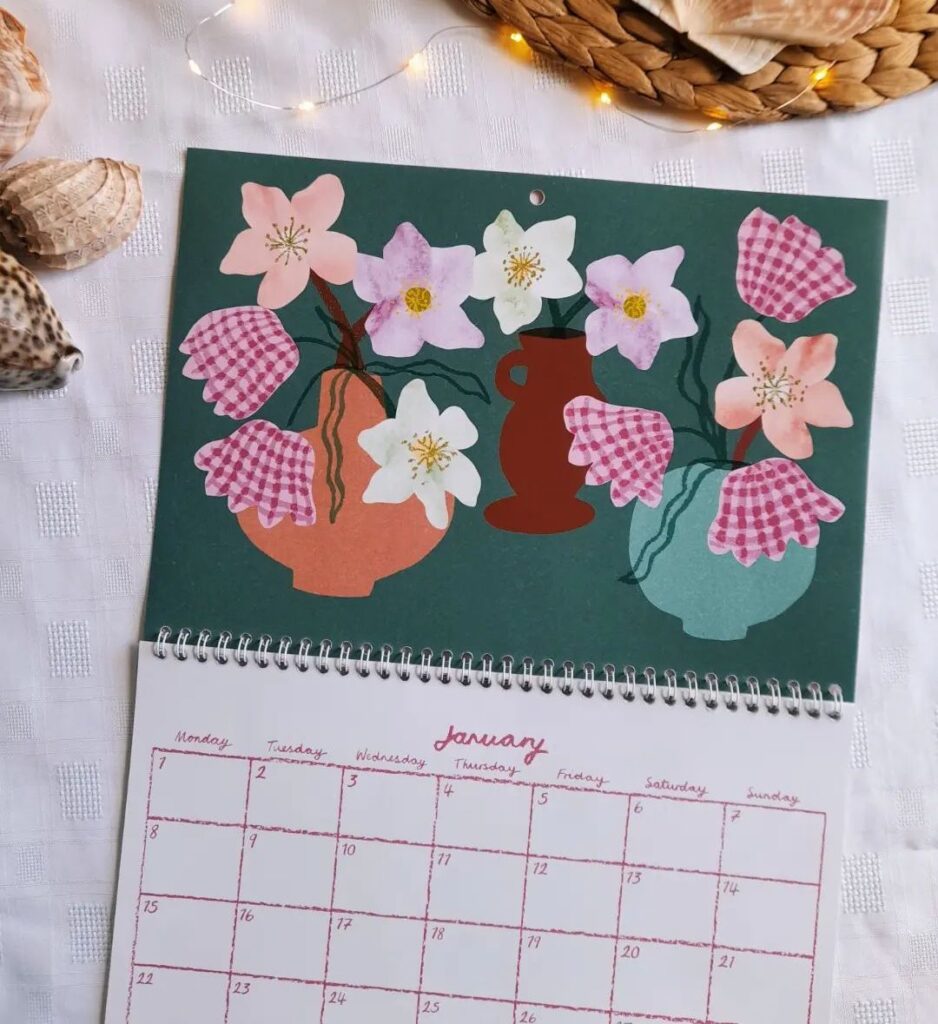 Top Tip for Personalising Your Custom Calendars
Make sure to proofread your Calendar over the course of a few days. Even better, ask someone else to take a look at your design – fresh eyes might be all you need to stop any major typos going to print.
Now you're ready to create a space for all your important dates and people. Spark joy every month of the year with our custom Calendars!