Alternative uses for custom Business Cards
Ready to discover how to use custom Business Cards a little differently?
A Business Card is a tool that every professional should have at their disposal. But while having all your important information in one convenient location is fantastic, did you know that these tiny rectangles can be used in a variety of other ways? The size and shape of our cards make them perfect for all sorts of print. Read on to discover some additional uses.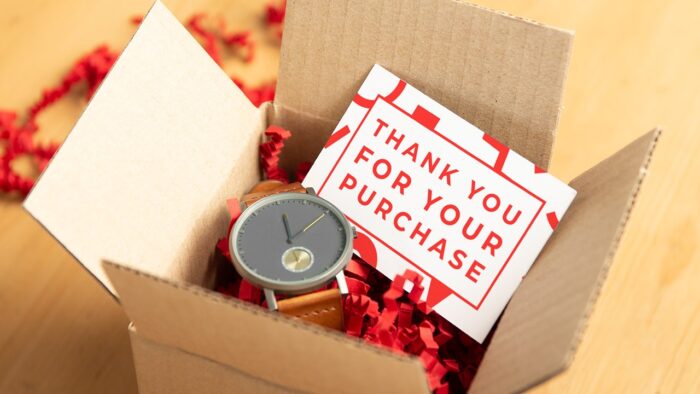 Thank You Notes
Using Business Cards to communicate a 'Thank You' is a simple way to show appreciation to your customers when they receive their order. Whether you add a handwritten note or a simple graphic, a Thank You Card can add a personal element to your brand (and help your packaging stand out too!).
A great example are these mini message cards created by teen gifting business: Equipp. With a portion of their proceeds going to charity, adding this small message to their orders is a simple way of letting customers know the impact that they're making by choosing to shop with them.
Appointment Cards
In an age of digital calendars handing out a physical Appointment Card can be a breath of fresh air. Not only are these an effective business tool for beauty salons, dentists and doctor surgeries, they are also great for keeping your brand or business front of mind. You may even choose our magnetic paper stock, which allows clients to stick their appointment on the fridge.
Jewellery and Pin Backing Card
When it comes to delicate items such as earrings or pins packaging can be quite tricky. The solution? A custom Business Card to back it!
As shown bin this design by Dea Owen Illustration, using a Business Card to back your items is a great way to add information and branding to a product while giving the packaging that extra oomph! The bright colours beautifully contrast this clay pin design and there's even a blank area for names to be added. Perfect for gift giving!
This simple, but effective card design from Crystalized By Sophie shows how the right finishes can really bring custom Business Card printing to the next level. By choosing a square Business Card and finishing with rounded corners, it adds a soft yet defined edge to backing for these Bracelets.
Product Inserts
If your product requires specific instructions or special care, using a custom Business Card as a product insert is the way to go. Tucked inside a postal order or added to a bag in-store, these cards are the perfect a great way to keep your customers in the know about their new purchase.
Once again, Equipp has shown their creativity with their Happy Stuff collection. This custom Business Card has been used to explain their multi-pack of Greetings Cards, which also gives them the chance to reinforce our brand message and ethos at the same time.
Invitations
While we have all sorts of Invitation options, for something smaller you can always utilise a custom Business Card for a cute but dynamic invite.
Our Business Cards come in a range of sizes and with options such as rounded corners and square printing, you'll find the right fit for your project. If you're really looking to wow, you could also add a special finish like Digital Foiling or White Ink for custom print that turns heads.
Membership and Loyalty Cards
If your business has a membership programme, having exclusive cards is the perfect way to make your members feel special (and a great way to get people to sign up). You can print important contact information while also listing the benefits members will receive. Our standard size Business Cards are perfect for slipping inside a purse or card wallet, whereas thicker paper stocks like Kraft or Lux will keep them lasting longer and add a real quality feel. Make sure to get to grips with all our paper stocks here.
This Stamp Card created by Deborah Dey for Bothy57 is a prime example of great design while also imbuing a more personal meaning into something seemingly simple. The open circle within the logo represents open arms welcoming you, but also the circle of friends working together for the shop. Who fancies a brew?
If you've been getting creative with Business Cards, we'd love to see! Just snap a pic and use the hashtag #ProudlyPrinted on Instagram and you could be featured on our feed.