Alternative uses for custom Business Cards
Ready to discover how to use custom Business Cards a little differently?
They're a tool that every professional should have at their fingertips. But while having all your important information in one convenient location is fantastic, do you know about all the other ways these little rectangles can be used? The size and shape make them perfect for all sorts of print and we're going to show you how you can make the most of them.
Read on to discover some of the most creative ways to use Business Cards!
Membership and Loyalty Cards
If your business has a membership programme, having exclusive cards is the perfect way to make your clients feel special (and a great way to get people to sign up). You can print important contact information on one side and add spaces for stamps or list member benefits on the other. Our standard size Business Cards are perfect for slipping inside a purse or card wallet and our thicker paper stocks like Kraft or Lux will keep them lasting longer while adding a real quality feel. Not sure which paper will work best for you? Just check out our guide here.
Thank You Cards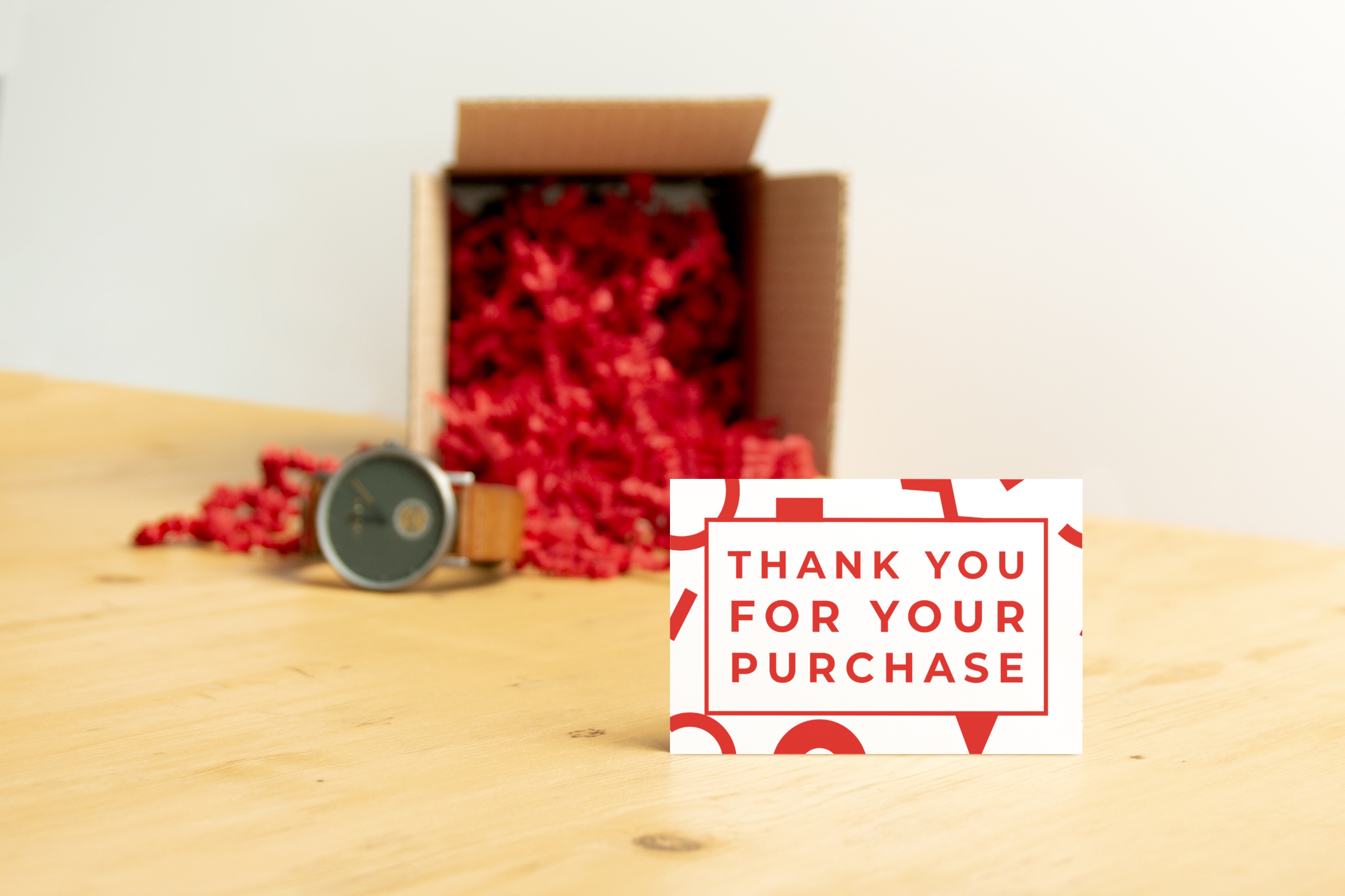 Using Business Cards to say 'thank you' is an easy way to show how much you appreciate your customers when they receive their order. Whether you add a handwritten note or a simple graphic, not only do Thank You Cards add a personal element to your brand, but can help your packaging stand out too.
Appointment Cards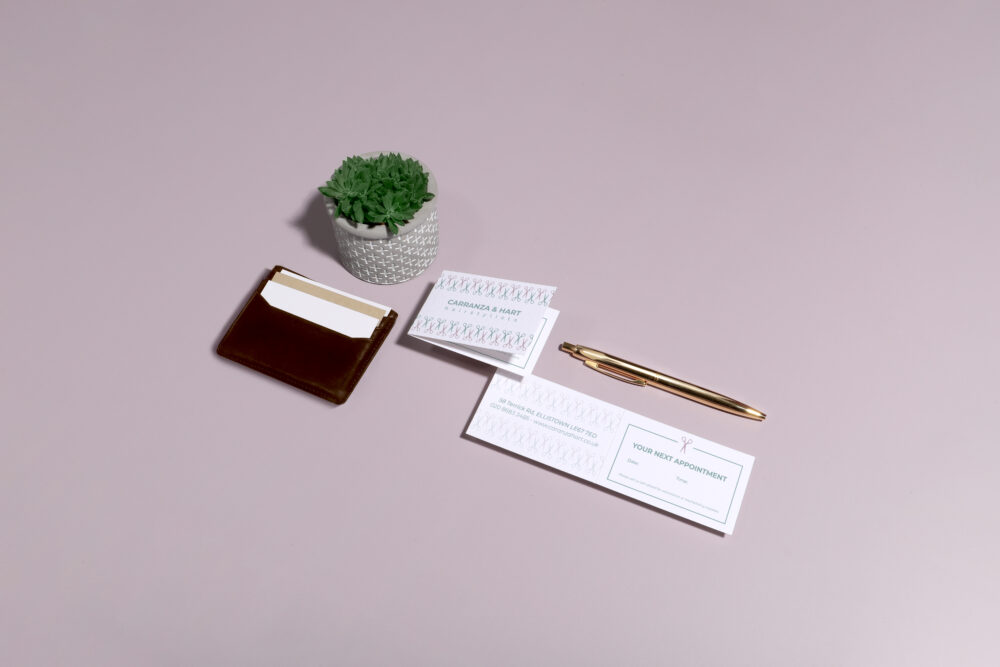 In an age of digital calendars, handing out a physical Appointment Card can be a breath of fresh air. Not only are these an effective business tool for beauty salons, dentists and doctor surgeries, they're also great for keeping your brand front of mind. Why not try our magnetic paper stock, so your clients can stick their appointment on the fridge? Now they'll be reminded of you every time they go to grab milk (or a midnight snack).
Jewellery and pin backings
When it comes to delicate items such as earrings or pins, packaging can be quite tricky. The solution? Use a custom Business Card!
As shown in this design by Dea Owen Illustration, using a Business Card to back your items is a great way to add information and branding to a product while giving the packaging that extra oomph! The bright colours help contrast the clay pin and there's even a blank area for names to be added.
Product Inserts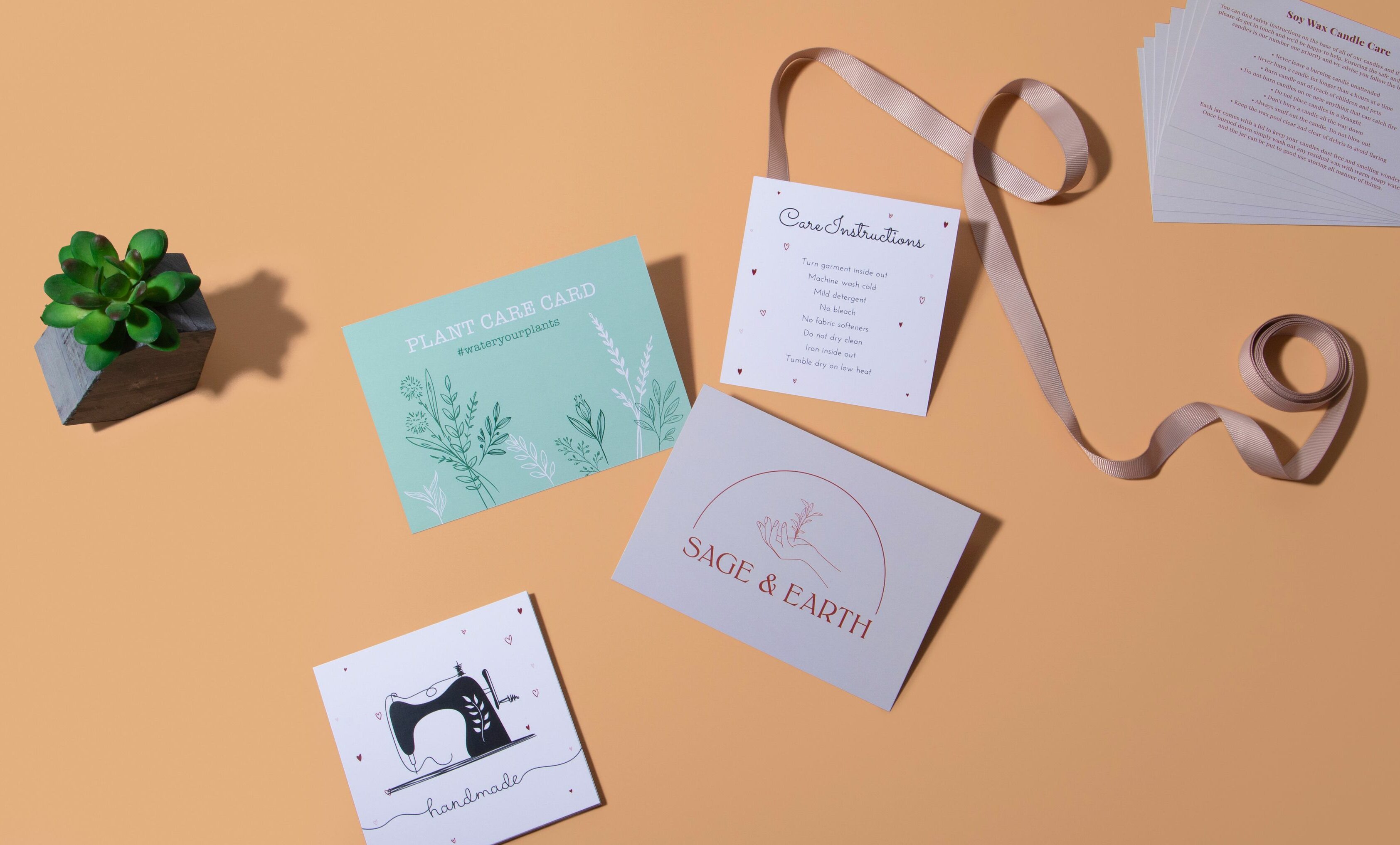 If your product requires specific instructions or special care, using a custom Business Card to create a product insert is the way to go. Tucked inside a postal order or added to a bag in-store, these cards are the perfect way to keep your customers in the know about their new purchase.
Gift Tags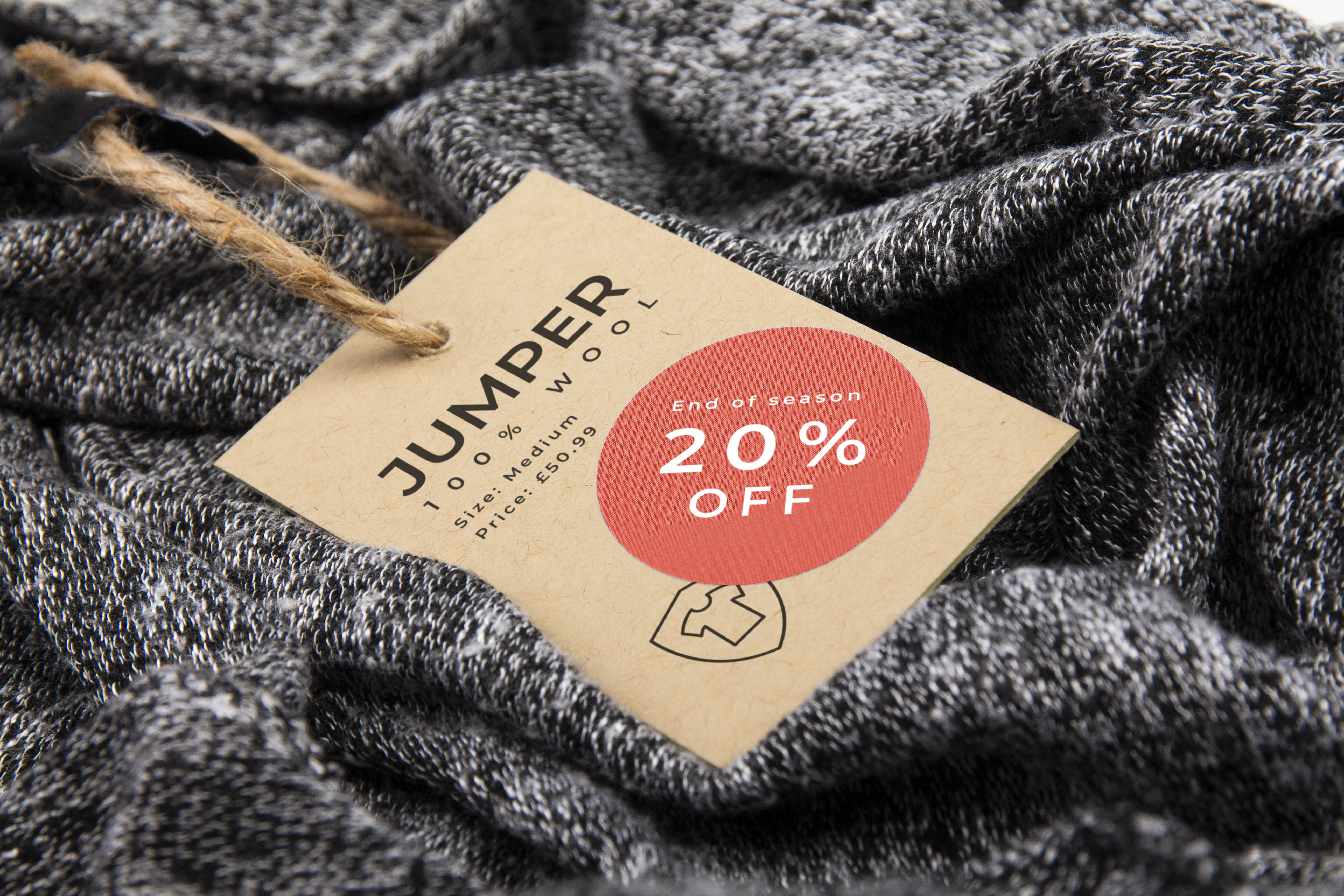 Looking for a unique way to price items or promote a sale? Why not use Business Cards to create Gift Tags? Not just used to adorn birthday and Christmas presents, a custom Gift Tag can be a much more interesting way to label products than your standard price Sticker. And with our folded options you can really take advantage of the space. You could print the price and product information on the outside and any additional care instructions inside.
Invitations
While we have all sorts of Invitation options, for something smaller you can always utilise a custom Business Card for a cute but dynamic invite.
Our Business Cards come in a range of sizes and with options such as rounded corners and square printing, you can really make your design unique. And if you're looking to add that extra bit of glamour, you could also try a Special Finish such as Digital Foiling or White Ink.
If you've found some creative uses for Business Cards, we'd love to see! Just snap a pic and use the hashtag #ProudlyPrinted on Instagram and you could win £100 in credit AND be featured on our feed.