5 Tips for Business Card Printing Online
While so many of your marketing materials are probably digital, there is still one area where you still need a strong presence in the physical world: your Business Card.
Whether you have a local business or your work frequently involves meeting new people, a Business Card is critical for properly introducing yourself to potential clients.
Often, the first impression people have of you is based on your Business Card, so your design HAS to wow. But with so many options, it can be tough even knowing where to start! Luckily, we've put together our top 5 tips for making sure your cards will be turning heads, every time.
1. Think about your Paper Stock options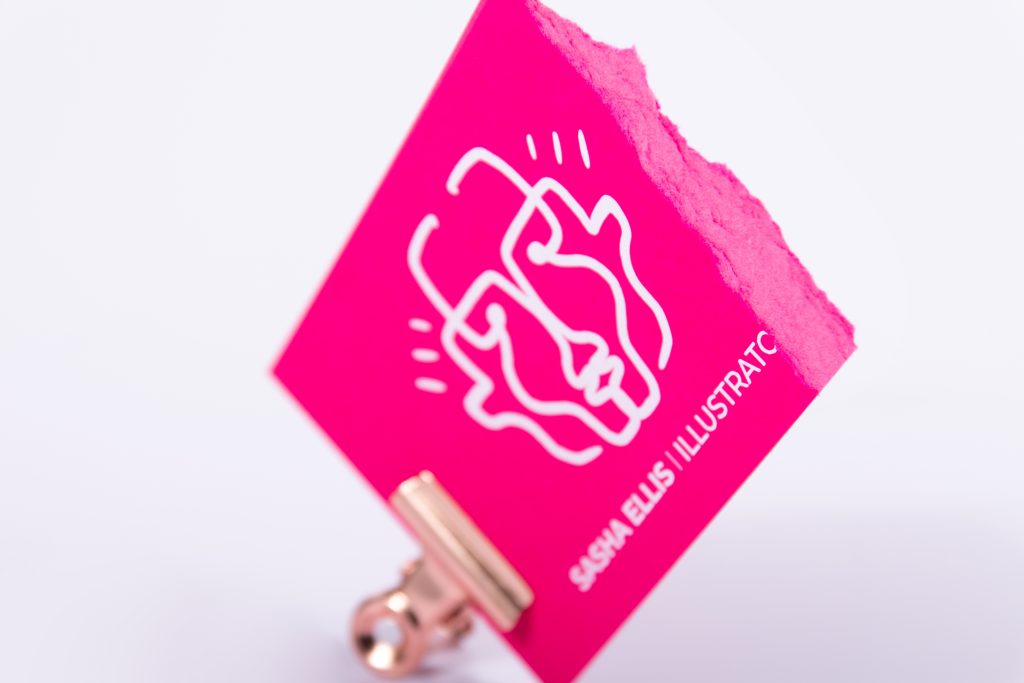 The type of paper you choose is just as crucial as any of your other design elements. It will influence the look of your Business Card as well as the feel of it and something touchably interesting will always leave an impression.
You could go for a rich uncoated paper like Kraft for a natural vintage feel, or enjoy the lightly hammered surface of Tinteresso Gesso for something extremely satisfying to touch.
If you have the kind of business where clients need to refer to your contact details often, you could even consider turning your business card into a magnet! Clients can leave your card on their fridges for quick reference when they need a service, plus it'll certainly make your card stand out amongst the sea of others.
2. Consider a template
Once you've decided on your design, actually bringing it to life can be tricky. Don't worry. Even if you only know the basics of graphic design, a good template can see you through.
Even the most seasoned of designers use templates to get their prints looking perfect, and using one to create your Business Card can really help speed the process along. Luckily, we have one for every kind of standard Business Card we offer.
3. Print on both sides of your business card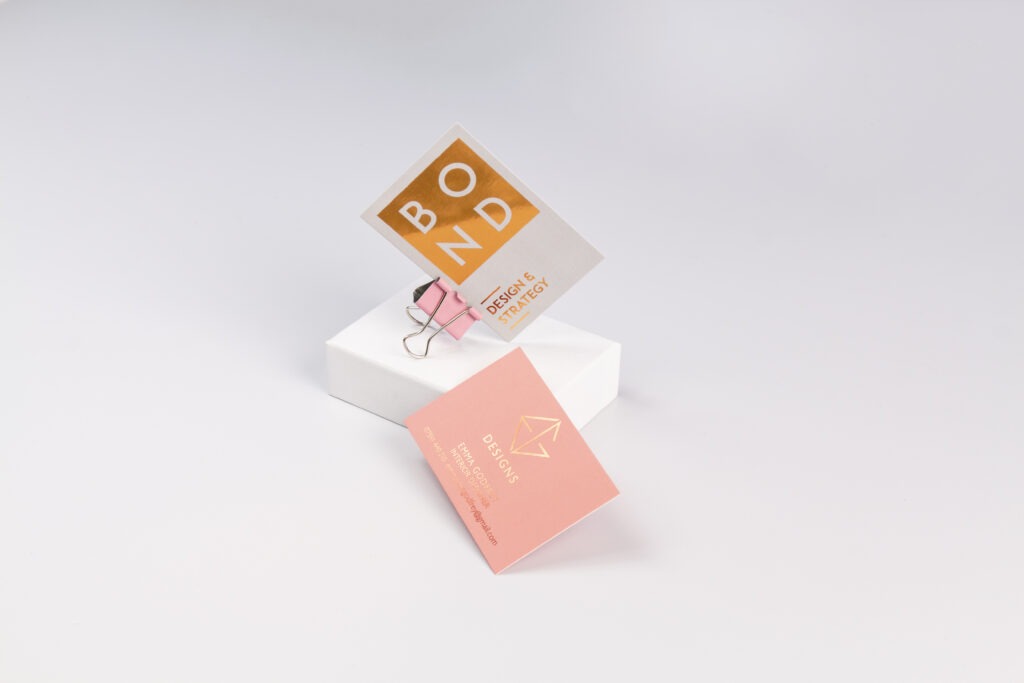 Take advantage of the fact that your Business Card has two sides. The back of your card gives you the chance to include more information and further develop your brand image. For instance, you could use the front for contact details and the back for your logo. Another idea would be to include useful industry-specific information on the back – like tips or statistics. This will give people more reason to hold on to your card as well as make it a fun read.
4. Choose the right colour scheme
A colour scheme communicates your brand's qualities and values at a single glance. You can use colours to express whether your offerings are affordable or luxury, modern, formal or casual. If your business is already established, make sure its current branding is captured across the entirety of your Business Stationery, including your Business Card.
If not, consider which colours will best portray your message.
Will your Business Card work better colourful or subdued? While bright colours are great for standing out, a white Business Card with just a touch of colour can give it a sophisticated edge.
5. Think about font
Another aspect of design that should be consistent with your brand image is the font. If you need to pick a new font, choose a type that is easy to read and that looks professional. No Comic Sans here!
Font size is equally important. There may be a lot of information you'd like to fit into a small space, but you should never sacrifice readability. Always check your design thoroughly and make sure to choose something larger still if a portion of your target audience may struggle with tiny letters, like senior citizens.
If you do need to communicate more than you can reasonably cram onto your business card, an option is to include a QR code on the back. Use this to send people to a relevant page on your website, plus this will also add a sense of modernity to your business card.
Ready to get started?
Get next-day print on loads of options and products at Printed.com – perfect for when you need to get your print, fast.

London based? Get same-day print on a range of options too! See all of our delivery options here.