Cut costs with our version printing service
Have you heard about our version printing service?
If you're printing multiple designs of a particular product, then you can save on costs and simplify the ordering process by printing them all in one go. It's a quick and easy process and you can even add up to 100 different designs!
Here's the lowdown…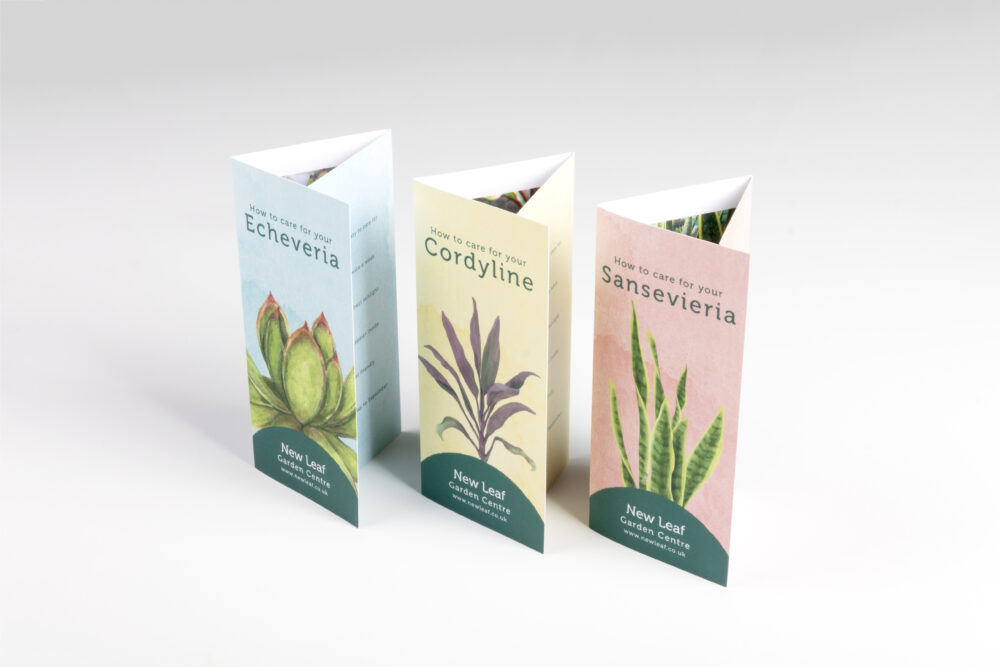 Setting up for version printing
Getting your designs ready for version printing is simple:
Choose the product and select your size, paper and finish in the product builder.
Under 'Choose your quantity' you will see 'Do you want to print more than one design?' and select yes. Then add the number of different designs you will be printing. Once everything is correct, click confirm.
You will then see the total number of prints in your order. Each version will be printed in the quantity specified above so make sure the numbers are correct.
Select your finishing touches and either save your quote or click continue.
Upload the artwork file of your different versions and double check that it's correct (don't forget to add bleed). Then simply add to basket.
TOP TOP: If you're printing versions that are double-sided, the file MUST have the artwork files in the correct order (front, back, front, back etc). Even if all your designs have the same image on the front or reverse, these must be added in running order to ensure that they are printed correctly.
6. Double check that all your options are correct in your basket. It should specify the number of different prints. i.e '3 versions of 50'.
And that's it! Easy.
Version printing is available on over 50 of our most popular products and helps save you costs on set up fees. For a few top tips on getting your designs print-ready, check out our product guide below.
Postcards
Our Postcards come in a number of sizes, (both portrait and landscape) so make sure to check which will work best for you and format your artwork accordingly:
A7: 74mm x 105mm
A6: 105mm x 148mm
A5: 210mm x 148mm
148mm square: 148mm x 148mm
DL: 210mm x 99mm
Download our helpful Postcard templates. Each template allows space for bleed and showcases where the product will be trimmed so nothing gets cut off that shouldn't.
If you want to set up your Postcards for Foiling, there are a few extra steps involved. Check them out here with our helpful video tutorial.
Stickers
Our Stickers come in a few different shapes and a number of different sizes, so make sure to crop your artwork correctly before uploading. Just click the links below for our individual template options.
TOP TIP: Version printing only works for products of the same shape and size. Different designs on both Rectangle and Round Stickers would require two separate orders.
Business Cards
You don't need exactly the same design on your Business Cards for them to wow! The same theme with a few design variants can look incredibly chic and have people asking for more than one.
Our Business Cards also come in multiple sizes and a variety of finishes including Foiling and White Ink, so make sure that your files are set up correctly. Click here for our free tutorials.
Your artwork will need to be set up accordingly for the following sizes:
85mm x 55mm Business Card
90mm x 55mm Business Card
55 x 55mm (Square Business Card)
170mm x 55mm folded
110mm x 85mm folded
All Business Card templates can be downloaded from our website here.
Greeting Cards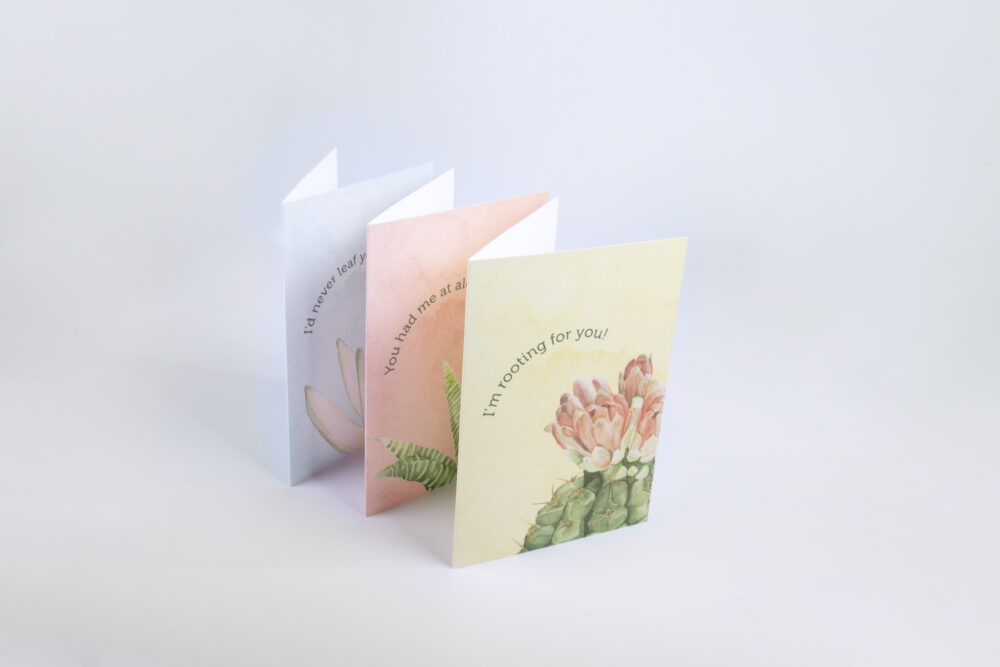 Creating a collection of Greeting Cards (or Christmas Cards)? Version printing is a great way to get organised. We recommend choosing a paper such as Trucard which has both a coated and uncoated side to keep your designs vibrant whilst ensuring the inside remains easy to write on.
Our Greeting Cards come in six standard sizes:
Square: 148 x 148mm
DL: 99mm x 210mm
A5: 210mm x 148mm
A6: 148mm x 105mm
A7: 74 x 105 mm
5″x7″
Downloaded our handy Greeting Card templates here.
Whether you're printing versions or a one-off design, make sure to check off the following list of essential artwork checks before ordering:
Did I remember to add a bleed area to my design?

Have I exported my artwork in the correct format?

Is my artwork in the correct order?
Have I double checked that my artwork looks the way I want?
If setting up for White Ink or Foiling, have I exported and labelled all my files correctly?
If you get stuck, please don't hesitate to give us a call on 0800 840 1430 or email theteam@printed.com and we'll be happy to help.