How to make your custom packaging stand out
Want to wow with custom packaging? You've come to the right place!
How much thought do you put in your brand packaging? With e-commerce websites showing a growing trend in times of covid, more and more packages are landing on our doorstep than ever. But what are you doing to make yours special?
Well crafted packaging can mean the difference between a one-time deal and a repeat customer. From a few extra gift box embellishments to a personalised note or offer, there are plenty of things you can do to add some sparkle to your postal orders.
If you're thinking about moving your store online or want to wow with your e-commerce print, check out our top custom packaging ideas below.
Custom packaging detail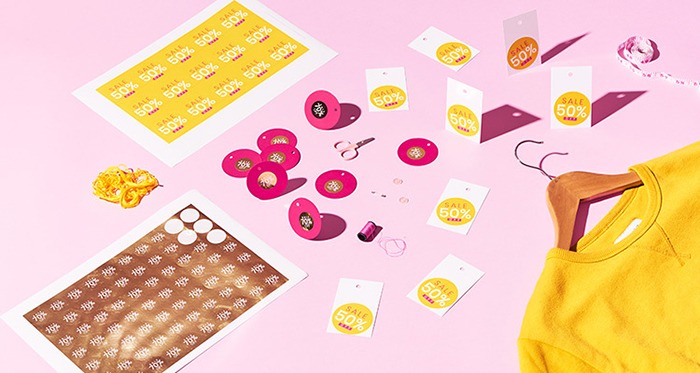 When it comes to standout packaging – it's all in the detail! A few small embellishments can really make your parcels pop.
For a splash of colour, why not try branded Wrapping Paper? A fancy Foiled Sticker is also a great way to add a little sparkle to your custom package, and let's your personality shine through (quite literally!).
Top tip: If you're using Envelopes for your mailing, why not experiment with Envelope Liners for that something extra. This could be a simple branded design, or even a 'Hello' message. Every detail adds to the recipients experience of your brand – so don't be afraid to go all out!
Thank You Cards
It's polite to say thank you, so including this message in a Thank You Card is a tangible way to make your customers feel valued. It's a simple print solution, but provides is a great way to stand out. Everyone loves a personal touch after all!
Whether you print your thank you messaging on a Business Card, Greeting Card or Folded Leaflet – we have a huge range of papers and special finishes to choose from so the gratitude in your custom packaging really shines.
Offers and deals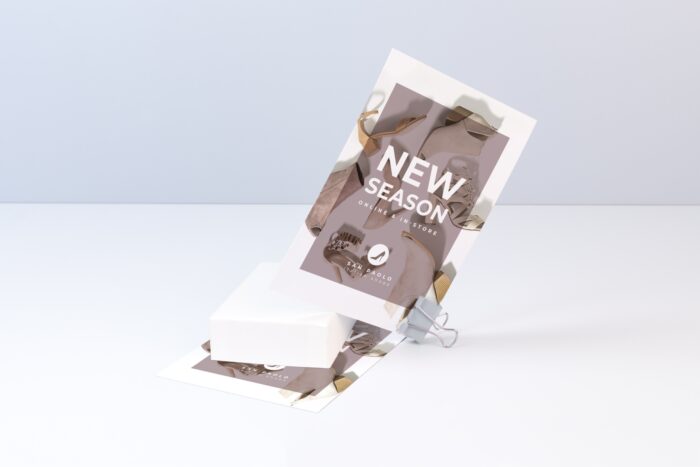 Another way to pimp your packaging is by communicating exclusive deals. For new customers, giving them a one-time offer for their next purchase is a great incentive for them to come back. Try a Leaflet or Flyer tucked securely in your packaged item so it's the first thing your recipient sees.
If you already have a pool of high-value repeat customers, think about how you can keep them engaged. Direct mail is a great retention tool, which you could combine with early access deals and special discounts for existing customers only. If you're feeling extra flush, why not include a special treat for your customers birthday? Who doesn't love an unexpected gift?
Retargeting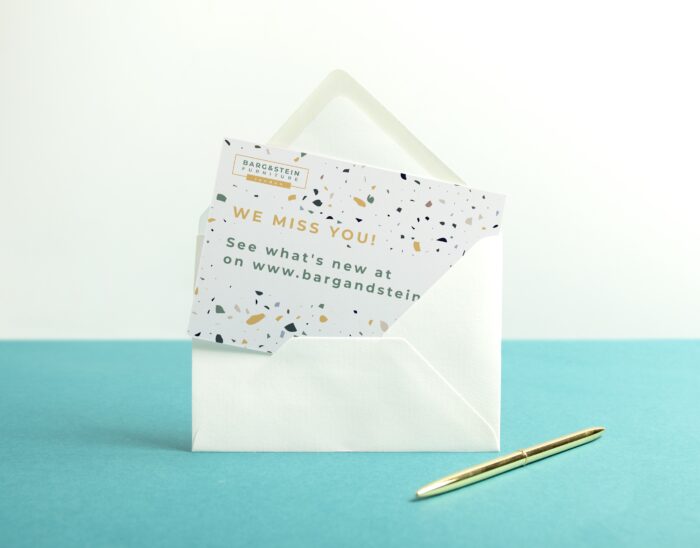 Just because someone hasn't ordered from you in a while doesn't mean they're a lost cause! Time to let your custom packaging do the talking…
Whether it's a note, a new deal or just a quick hello, let your customers know that you're still thinking about them through your e-commerce packaging. If it's there first order for some time, make sure to update them on what's changed since they last shopped. Highlight any new products and services you have available, and even give them a sneak peek of what's coming soon.
Plug your other channels!
You can add extra information about you and your business inside your custom packages as well. These can include: a brief history of the company, a small catalogue of other products or just a printed reminder to tag and follow you on social media.
Don't forget to add a Business Card to your e-commerce packaging as well! Small but mighty, they tend to stick around so are a great way of keeping your business front-of-mind.
Ready to get packaging?
Here at Printed.com, we're committed to reducing our impact on the environment. From innovative packaging and sourcing carbon-neutral and eco-friendly papers to minimising and recycling our waste, we're dedicated to doing good for our planet.
Find out about our greener pledge