Direct mail: your offline marketing guide
Your comprehensive guide to creating the most effective direct mail.
Sending direct mail is more popular than ever right now. Why? Put simply: it just works. Not only can it have a higher return on investment than many other forms of marketing, but well designed postal marketing is a great way to showcase the effort you put into your brand. In an ever-evolving digital world, being sent something physical is becoming somewhat of a novelty- and one you can make the most of.
Read our full guide below for everything from offline marketing design tips, to paper suggestions, to the best direct marketing strategies you can use to make your business flourish.
What is direct mail marketing?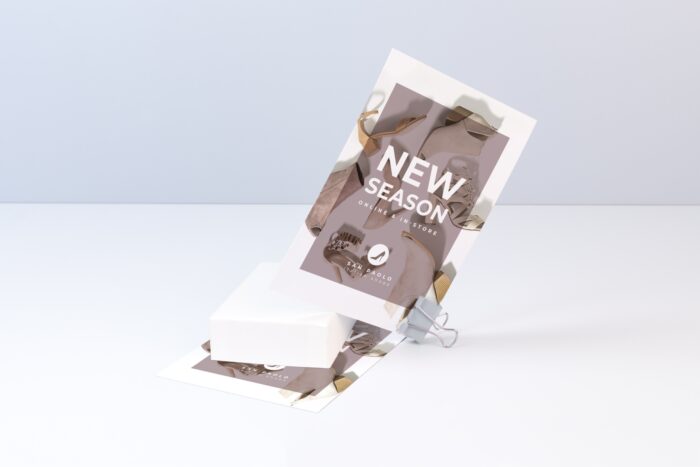 Direct mail is essentially what it says on the tin: a direct message or offer that you post to get potential customers interested in you. Whether it's a Leaflet with a discount, a Postcard introducing your brand or a Letter with a survey attached, all are different forms of direct mail that you can use to your advantage.
It's a great addition to a complete marketing strategy and gives you the opportunity to get back to basics.
Crafting the perfect message
When crafting the message for your direct mail marketing, firstly, think about what it is that you want to achieve.
Discount: While you can send offers and discounts in an email campaign, sending a well designed postal offer can really make you stand out, especially when so many emails get lost in the sea of an overcrowded inbox.
Brand catalogue: If you've got a lot to say or a whole host of products to showcase, a catalogue is the way to go. From Folded Leaflets for advertising new services to a Saddle-Stitched Brochure highlighting your most popular products, there's a plethora of ways you can use a Document or Brochure in your direct mail. If you aren't sure which kind will work bset for you, check out our full guide here.
Introductory offer: One tried and tested method of securing new customers is to entice them in with an introductory offer. Whether it's a free dessert at your restauraunt, a discount for their first purchase on your website or free delivery for signing up, there are various ways to get noticed.
Lapsed customer refresh: If you haven't heard from some customers in a while, sending a quick brand reminder or a special offer or new product is a great way to get them spending again. This is especially important as the economy recovers during COVID-19.
Seasonal updates: Shout about a seasonal collection or let people know exactly how you'll be celebrating the holidays. Just make sure to send these messages in plenty of time, especially around big events like Halloween and Christmas so customers have time to explore these updates before the big day arrives.
Gratitude marketing: Your business couldn't exist without your customers, so sending a quick 'thank you' now and then is a great way to make your brand appear more personable. This could be anything from a small Thank You Card to a special offer on other products.
Reopening/COVID updates: If you're having a grand reopening or want to share the ways your business has adapted during COVID-19, a direct mail is a great way to reassure people and get them excited.
Get your direct mail print perfect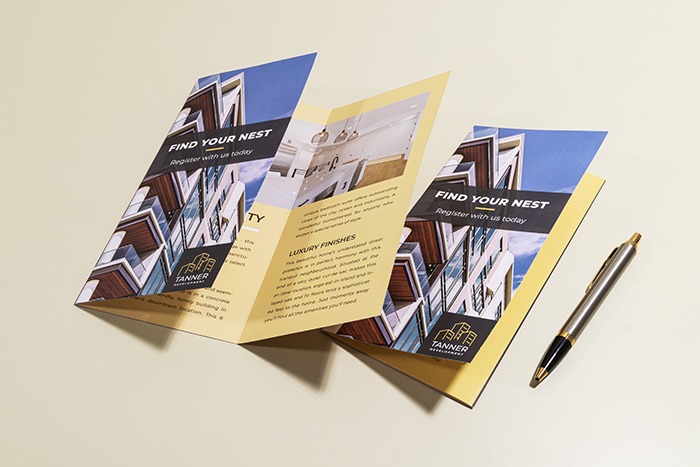 Once you've decided on your messaging, it's time to think about design!
For offers or updates that need minimal detail, a Postcard or a Leaflet is a good choice. They're an affordable choice too, which is good if you're planning to send offers in bulk or over a long period of time.
If you've got more to say, try a Folded Leaflet or a Brochure: perfect for catalogues and prospectuses. Our full range of Brochures feature four different binding types and over 30 paper combinations so you can create the perfect Document for your marketing.
Whatever type of print you decide on for your direct mailers, make sure that you have all the important information easily visible on your design. And don't forget:
Headline and offer details should be clearly visible
Personalise (if possible): Using someone's name is always a good start!
If you have an offer, add a bold CTA (call to action) with the offer code
Contact details: Provide at least an email address and phone number
Terms and Conditions: These can be in small print but it's a legal requirement that you detail these for any offers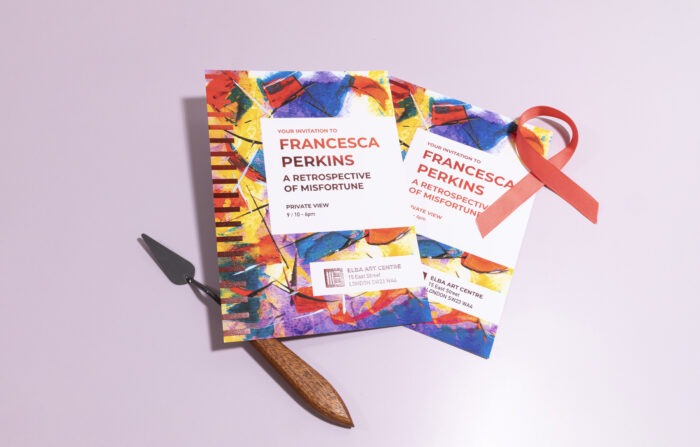 Always make sure that your company's branding is clear throughout your design and that your message is easy to understand. If you can't choose between two designs or want to test their effectiveness, you can always send both with unique offer codes and test to see which receives more redemptions.
Most importantly, make sure your design isn't too cluttered. The phrase 'less is more' might be a clichè, but that's only because it's true. Mailers that are confusing or unclear will be sent on a one way trip to the recycling bin, so make every word count. Luckily, we have a complete guide on the best way to make your packaging stand out.
If you need any help with the design process, you can explore our helpful video tutorials or check out our full range of templates to get started.
Finishing touches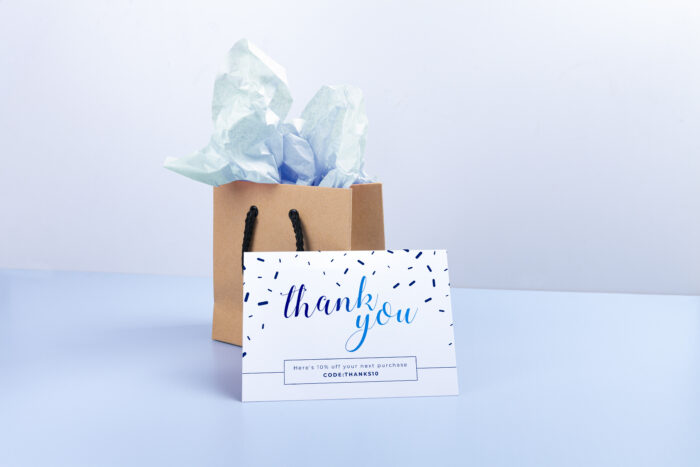 You're almost there! It's time to add a few finishing touches so your direct mail really stands out against the doormat.
The paper that you choose can really help secure a good first impression. Unlike digital marketing, offline marketing has the added bonus of touch to give it that extra edge. For a memorable feel, choose a paper with a textured finish like Laid, Nettuno or Tintoresso Gesso.
For an air of luxury, try a shimmering paper stock like Pearl Oyster or Conqueror Gold, or perhaps add a touch of Digital or Block Foiling to really outshine any other post.
Get to grips with our full range of papers here or order a free sample pack to have a feel for yourself.
If you really want to impress, make sure to explore the rest of our Special Finishes as well. From bright White Ink for a bold crisp design to Unique Laser Cut patterns, we've got a host of print solutions on offers.
Are you ready to take your business marketing to the next level? Check out our full range of Business Print and get your direct mail off to a flying start!