Top tips for adapting your business this season
It's still a difficult time for many businesses right now. With COVID-19 measures being lifted and new updates pouring in every week, many companies are having to quickly adapt the way they work… and that's on top of any seasonal updates they might want to implement!
With restrictions continuing to change almost daily, we've put together our top tips to help your business thrive as the summer comes to a close.
1. Continue to harness online channels
While a number of businesses are reopening physical stores, many consumers continue to browse online. With that in mind, it's crucial to keep your website updated, and keep all business updates clearly visible on the homepage. If you've reopened with new social distancing guidelines, make sure to have these listed too so customers know what to expect when visiting.
Below is an additional list of other website checks you might want to make:
Is your 'about us' section up to date? Every website needs a good company bio. While most businesses have one, if it hasn't been updated recently it might not reflect who you are as a brand now. Check to see if it covers your current values or any changes your business may have gone through.
Is it easy to place orders online? If you're moving more orders online, take a minute to make sure buying from you is easy. Consider your customer's journey as they navigate your website and be open and clear about delivery options, especially if they've changed or if certain options aren't available any more.
Are your pages SEO optimised? Every business wants that top spot on Google to help pull in the extra sales and attract new customers. If you need a hand with hitting those prized positions on Google, make sure to check out our #PrintedPeople feature with acquisition expert Anthony.
Is relevant news visible on the homepage? Any sale information or major business updates should be clear on your homepage. Especially if you're planning a seasonal sale or any news lines in the coming weeks. These work best as a banner or pop up so new and returning customers can stay up to date with what's going on with you.
Are you posting regularly on social media? This is still very important. Even with most of us now having the freedom to go outside and visit different places, we can still find ourselves spending hours scrolling through social media. Making sure your social feeds are updated and interesting is a great way to catch people's attention day to day. Check out our handy social media guide here.
Are you making the most of your paid advertising? While most budgets are pretty stretched right now, you might be looking at opportunities to boost performance through channels such as paid search and paid social. To help you get the most from your next advertising campaign check out our recent feature with our Head of Performance Marketing, Marcus.
If harnessing online channels is new to your business, don't panic! It might seem daunting, but it's relatively easy to get started. Check out our recent interview with Cat Food Cakes who took her online mail ordering to the next level with the pandemic first hit.
Harnessing mail orders with Cat Food Cakes
2. Review your packaging
If you've seen an increase in online orders over the past few months, why not take some time to review your packaging. Besides adding print essentials like your Business Card to all orders, you could also consider adding a note to thank your customers for their support. You could create your own Thank You Cards or a personal Postcard with a discount to encourage repeat orders. To spruce up the packaging itself, why not add a branded Sticker for that perfect finishing touch or Return Address Label for fuss-free exchanges.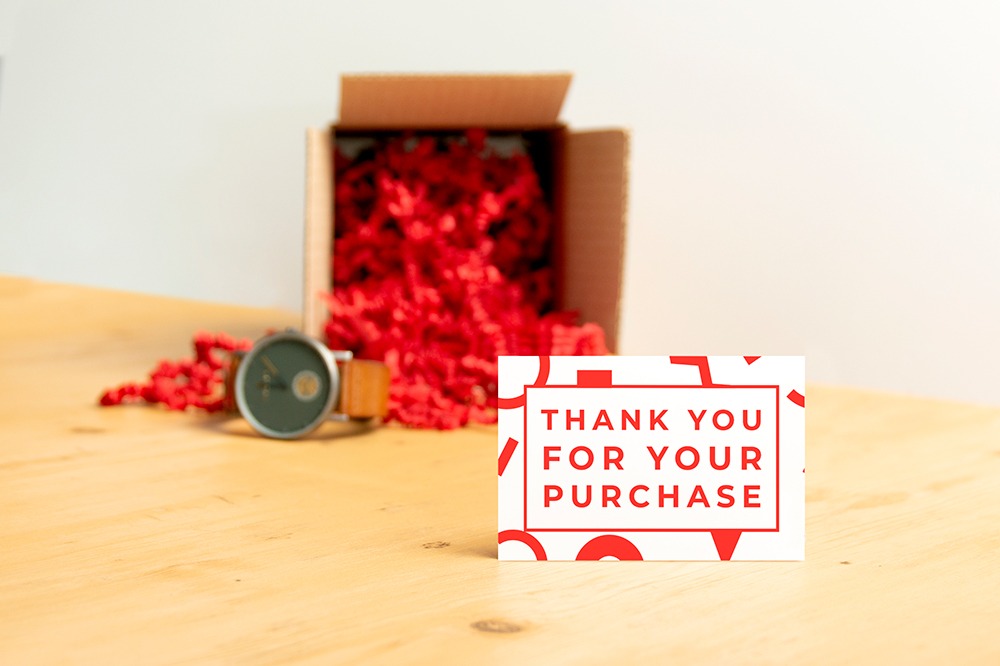 Luckily most postal services and couriers are still offering a 'no-contact' delivery to help during this time. This could be a great thing to highlight when your customers place orders. Check out our full guide on how to make the most out of your packaging right here!
3. Plan for seasonal sales
With the summer almost over, many businesses are starting to prep their seasonal sales and launches. Are you 100% organised?
Whether you're selling on or offline, communication for any sale should be consistent. For in-store sales, make sure that your signage pops. You can clearly showcase your latest collection or new sale items with Indoor Posters, Roller Banners and Strut Cards. Well-placed A-size stickers are also perfect for highlighting price reductions, product types and discounts.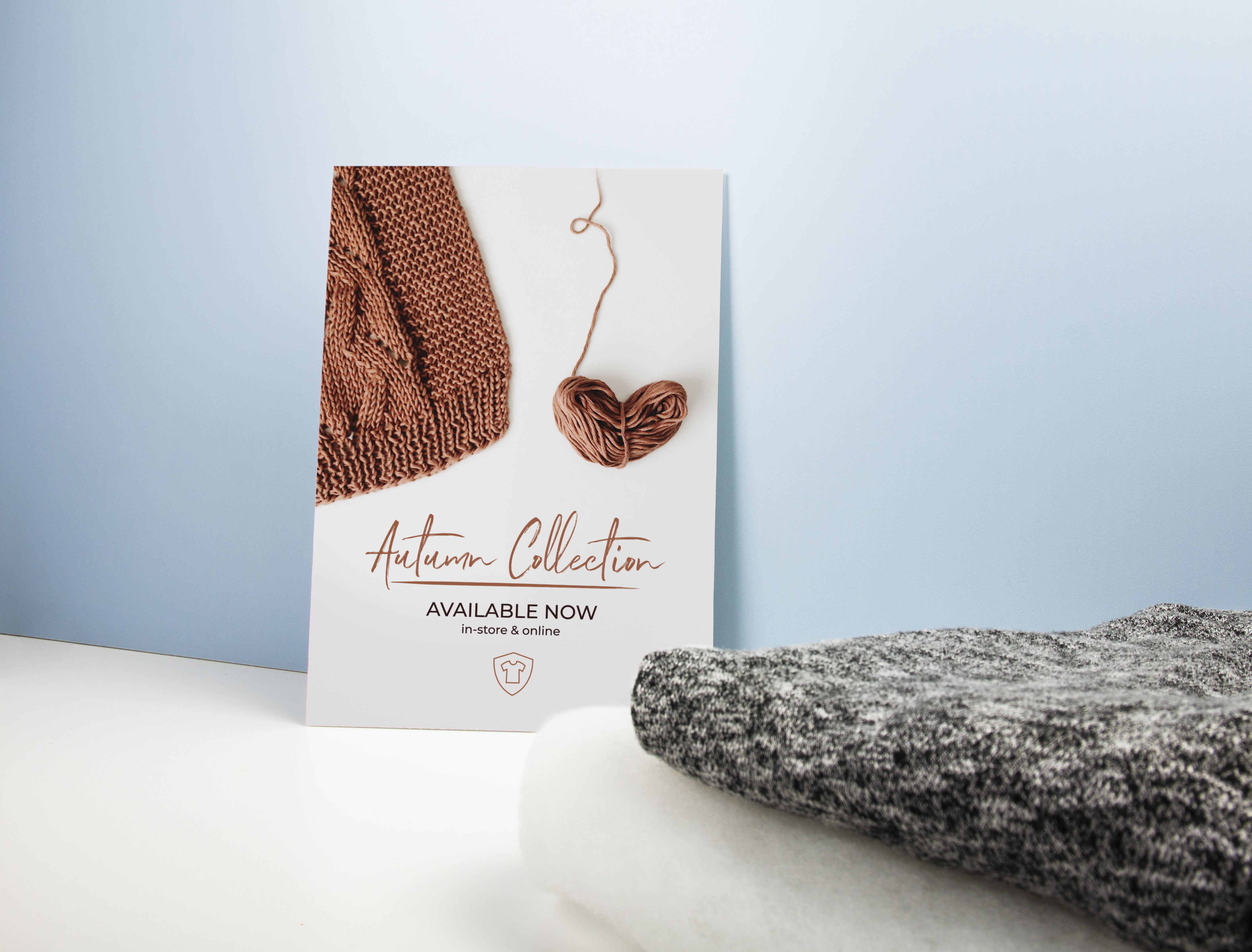 Why not grab attention with Self-Adhesive Vinyl to decorate your windows and walls? Choose a removable or reusable stock so that you can have an eye-catching advert without the worry about it damaging any surfaces.
4. Test new ideas
As government restrictions continue to change, find out how your customer base is reacting. You could run a poll on social media or even send a feedback survey to customers who have recently placed an order. Both of these approaches make your customers feel valued, and in turn make them part of the ongoing plan for your business.
From this research you may then want to implement some new ideas or offerings. Whether that's a limited run of a new product or a sneak peek of upcoming projects, letting your community come 'behind the scenes' can be a great engagement tool and help keep your content fresh.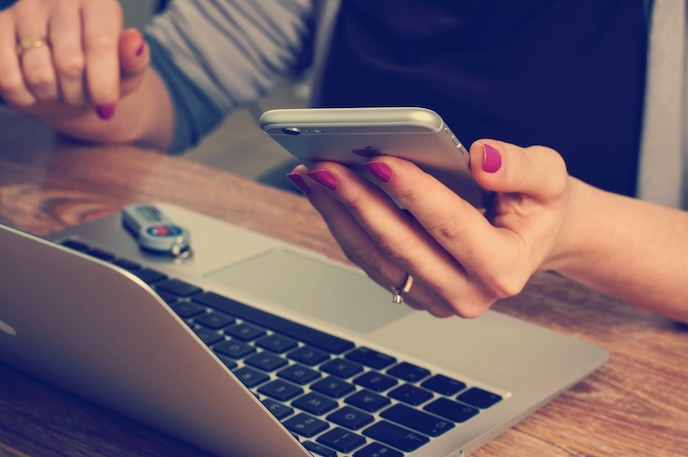 5. Take time for yourself!
Let's be honest – it's been a rough few months! The future remains uncertain for many small businesses and times like these are still incredibly stressful. Remember to take some time for yourself each day to look after your mental well-being. Don't suffer in silence, and perhaps reach out to other small businesses locally for support. You may even find an opportunity to collaborate on something together! Our customer The Native State did that very recently with Interior Designer Geraldine Tan. Check out the full interview right here.
If you're ready to make some changes to your business this season- we've got you covered all year! If you'd like to talk to us in more detail about an upcoming project, email us on theteam@printed.com and we'll be happy to help.