#PrintedPeople: Enhance your online presence with our Marketing Specialist- Anthony
Here at Printed.com, our employees aren't just passionate about print, they're experts in their field too. So, we thought we'd take a closer look at the people that make Printed.com, and ask them to share their knowledge with you.
Getting yourself noticed online can be hard. Even if you have the most fantastic website and a perfectly manicured social media feed, what's the point if no one can find you? That's where Anthony, our Performance Marketing Specialist, comes in. Equipped with a vast knowledge of Google's rocky landscape, he's here to help you boost your online sales and push you to the top of Google's search rankings.
Are you ready? Let's meet him!
Hi Anthony! Tell us about your role at Printed.com
As a Performance Marketing Specialist, I work across all of our acquisition channels, looking after our online advertising. This ranges from ensuring that our ads are fully optimised to making sure that they are being served to the right people at the right time.
Each individual campaign has a different objective, from reaching new customers to ensuring that our existing customers are aware of relevant promotions. As such, it is important that each ad in every individual channel is suited to the wider campaign purpose.
What's an average day for you like?
My day usually starts with a strong cup of tea to prepare me for the commute and day ahead. At work, I begin by reviewing our top-level channel performances from the previous day, looking for any notable trends or developments and compiling insights to help me optimise our accounts. Afterwards, I dig deeper into our channels to monitor performance and implement any necessary channel-specific changes or optimisations.
Later, my attention turns to working on our campaigns. This may be strategic – for example, generating audiences and working on targeting, or it could consist of everyday campaign activation and optimisation. Paid media is often the first touchpoint for new customers, and the first impression is the most important! I'm constantly checking that our ads reflect our brand values and portray us in the best light possible.
What exactly are SEO and PPC?
Search Engine Optimization (SEO) is the process of increasing a website's visibility in order to generate more quality traffic. SEO refers to unpaid activity, so all the text on your website, your blog, social media etc- it all points Google's search bots your way. It's why having quality content on your website is CRUCIAL.
For example, if you type 'print' into Google, it's going to crawl through the entire internet in the blink of an eye, looking for the most relevant pages to your search. If a website is full of that word, the keyword, and other similar words, it's going to rank higher. However, Google is clever. You can't just stuff your website full of terms you want to rank for and make them invisible. It'll find them, mark them as spam and you can kiss your chance at the top spot goodbye.
Pay Per Click (PPC) however, refers to a payment model in which an advertiser pays a publisher an agreed amount each time a particular ad is clicked (those green ads you see at the top of Google). Businesses fight tooth and nail for those spots and bidding for common search terms can be tough. If you don't have the budget, it's better to bid for more niche or longer keywords. It'll help you much more in the long run.
How important is a good search strategy for businesses?
Search is absolutely crucial for business. The visibility it can generate is unparalleled. Moreover, if someone searches for your brand name or other relevant generic keywords, it signifies a customer's intent to purchase. Furthermore, it is affordable – you can serve ads to many people at a reasonable rate; moreover, there is excellent reporting available to help you better understand your business and customer base.
If you need more SEO tips, our blogging guide has some ideas on how to give your pages a boost.
How important is paid social media advertising?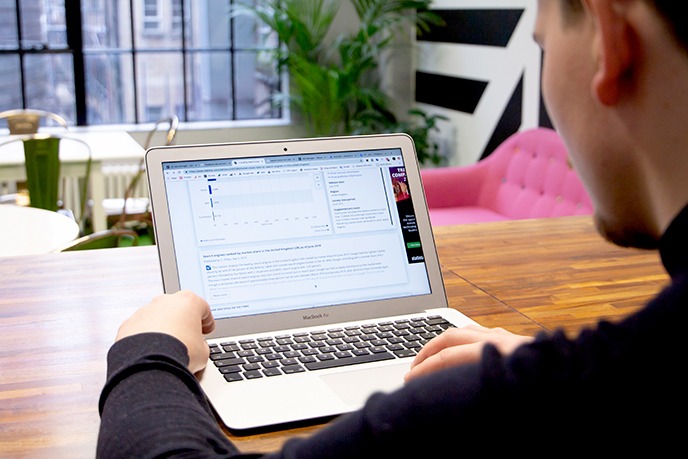 Paid Social has a tonne of benefits – I doubt that there is a business in the world that would not benefit from Paid Social Media.
You've probably seen all kind of ads targetted to you on Instagram or Facebook, some relevant, some maybe not so. They all come from businesses trying to find their ideal customer and can be a great way to stay front of mind when people are mindlessly scrolling,
At its most basic, paid social heightens reach far beyond what is possible organically. It vastly increases the number of users who will see a brand's content. It can be used as a tool to generate new customers and brand awareness, or it can be utilised to retarget users who have been on your website. When used for retargeting, it can provide a gentle prompt or reminder to either first-time buyers who have visited the site or existing customers with items in their basket.
All these websites have their own tools and analytics like Facebook Business or Business.Instagram. Most will guide you through setting up your ads and creating audience profiles so you can start advertising with ease.
What are your top three pieces of advice for gaining visibility as a business?
1. Think outside the box. Often, it is impractical for a company to try and compete with larger businesses on key industry terms, so it is important to find niche keywords that have less competition with a relatively high search volume.
2. Choose your audience wisely. Without adequate planning and research, you can find yourself blowing through your monthly budget with millions of impressions but no engagement or significant return to show for it. I mean, visibility is great; but, without any engagement, it amounts to little more than wasted spend. One key piece of advice, particularly with paid social, is to utilise lookalike audiences. For example, you can make a list of users who have visited a specific product or category page on your website, and Facebook will generate an audience comprised of people who have similar interests. In doing this, you can target a more accurate audience and will see huge gains in your click-through and engagement rate.
3. Always make data-driven decisions. In the modern world, there is a wealth of information at our disposal that can seem overwhelming, especially for people who don't have an extensive background in maths or data. But with tools like Google Analytics and Data Studio at our fingertips, we should always harness our data before making any decisions.
For more key insights into the world of business and print, make sure to check us out on social and have a look through the rest of our blog!