20 inspiring, independent creatives you need to be following on Instagram
Looking for some inspiring independent creatives to follow?
Ah, Instagram. If you're anything like us, you use the app for everything from recipes to fashion, design inspo to exercise videos. If you find yourself scrolling through the same ol' same ol' every day, why not take a look at 20 of our favourite creatives and give them a follow? Oh and of course, to see more great stuff, don't forget to follow us too!
One of our favourite independent creatives here. Get a daily dose of fun from Dippyfish Cards. Whatever your style, following her tongue in cheek designs and down-to-earth humour is sure to put a smile on your face every time you check the 'gram.
There's something almost calming about Montgomery Fest's simple illustration style. And with a whole range of products – from Prints to Postcards – you're bound to feel inspired when you see her humble posts.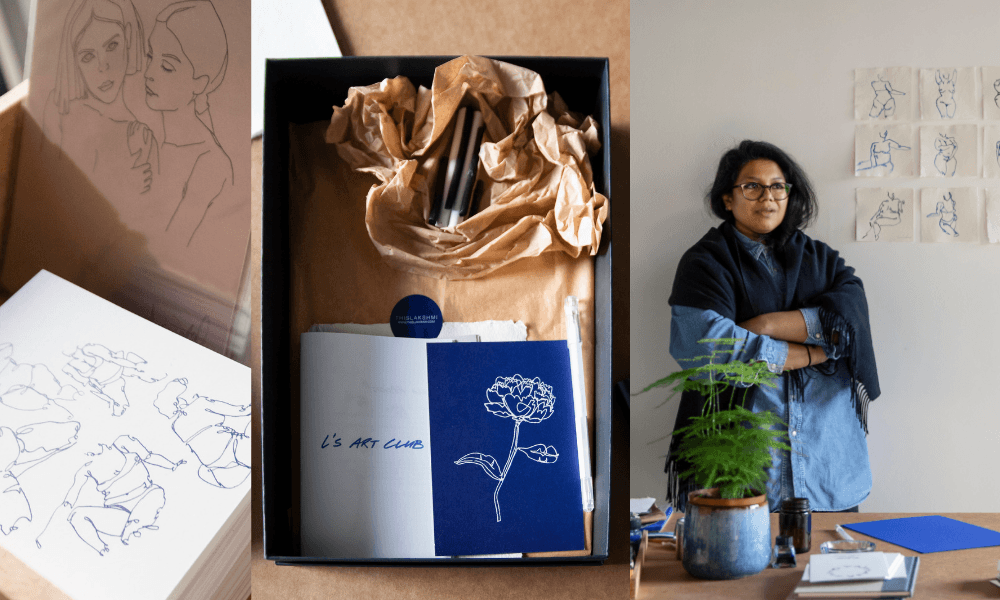 Fine art meets inspirational, positive vibes from independent creative Laxmi Hussein. Her striking blue hand painted designs are a joy to admire, and including her in your feed is a tried and tested recipe for a great day. We featured Laxmi in our #InspirationPrinted series earlier this week, check it out here!
Loud, proud, bright, colourful and full of attitude, get independent creative Liz Harry on the 'gram, stat. Her bold use of colour, injection of positivity and empowering attitude are sue to give your feed the boost it needs to set you up for an awesome day ahead.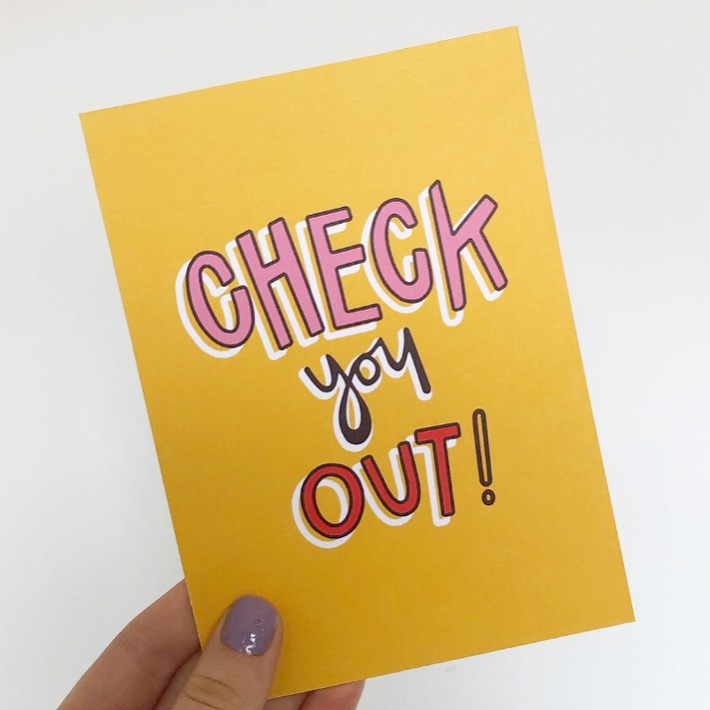 Bright prints, fun cards and positive messages are the theme of Samantha Warner's feed, and if you're not following her already go hit that blue button and give your daily feed an injection of all things fun.
Ok so you might not *think* you want to see bugs and taxidermy on your feed every day, but The Curious Department is here to change your mind. For an injection of luxe and an overdose of maximalist impact, teamed with some frankly curious designs, the only problem you'll have when you hit follow is trying not to purchase their entire product range.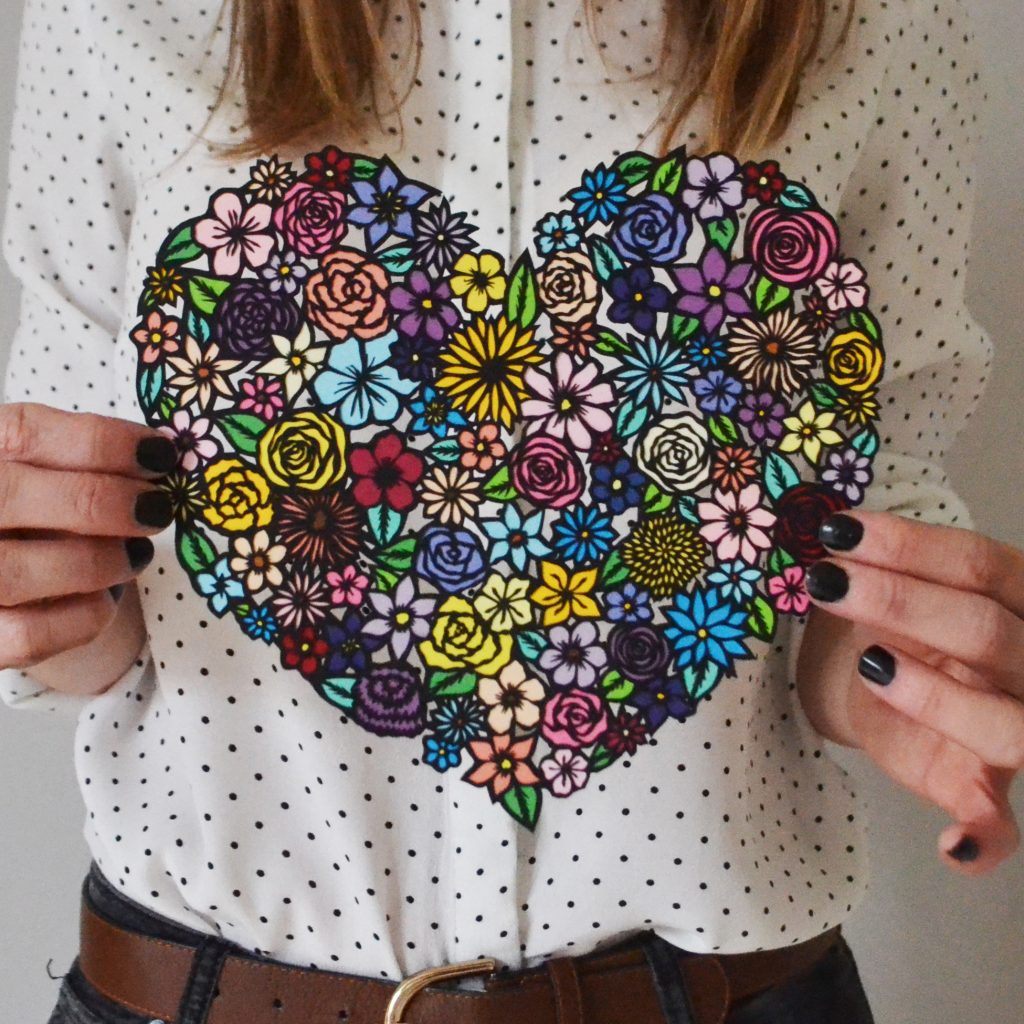 When it comes to technique, independent creative Florrie and Me has you covered on the paper cut design front. Lose yourself in the intricacies of her beautifully detailed pieces and discover a new love for all things cut out.
We simply adore hand lettering and Samantha King gets our vote when it comes to inspiring use of calligraphy. So, if you aren't already, 'Let the party be-gin' and get following!
With everything from colourful illustrated cards to prints, pins and more, giving Blush and Blossom a follow is a great way to add an injection of adorable to your daily scroll.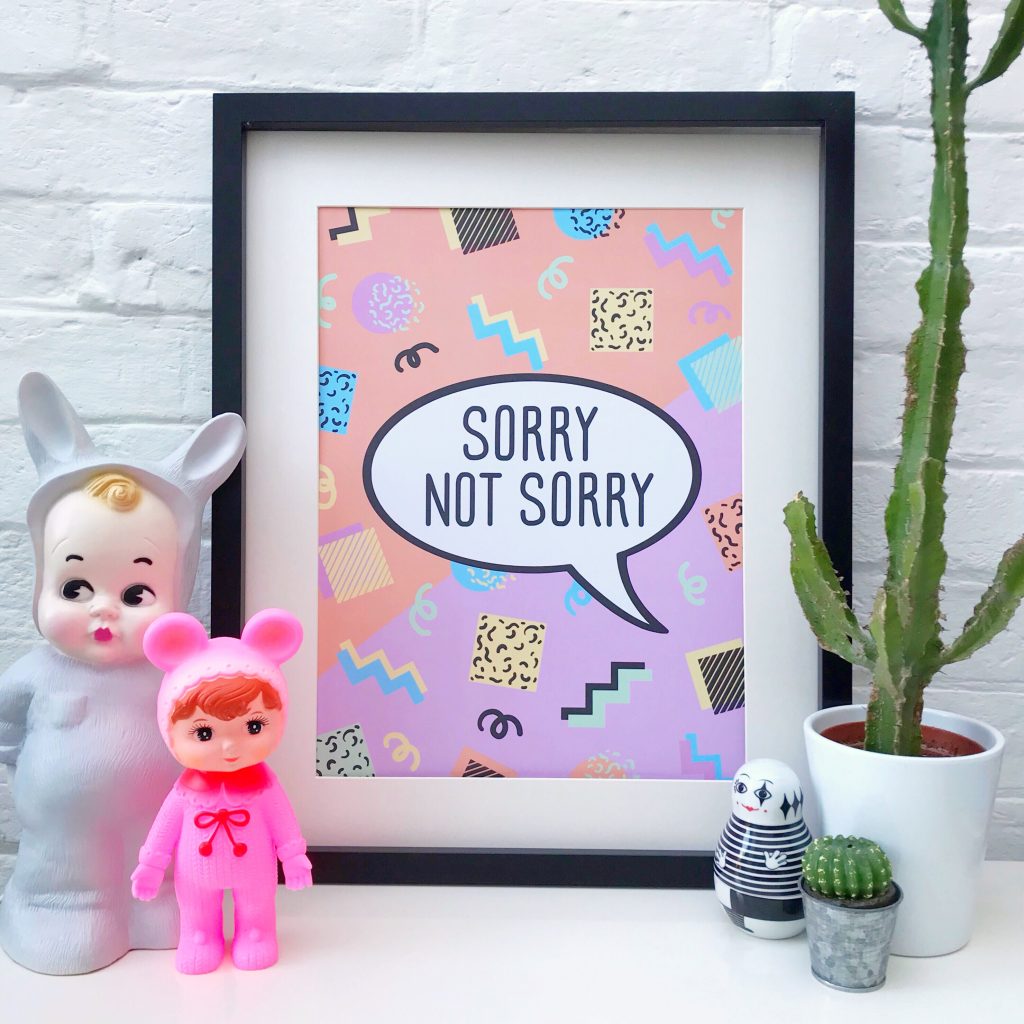 We couldn't complete this list without featuring our two Business Booster winners from 2017. The first is the lovely independent creatives, Ted & Kip, and you most definitely need to hit follow if you're into cute illustrations, kick-ass messages of positivity and a bold pop of colour!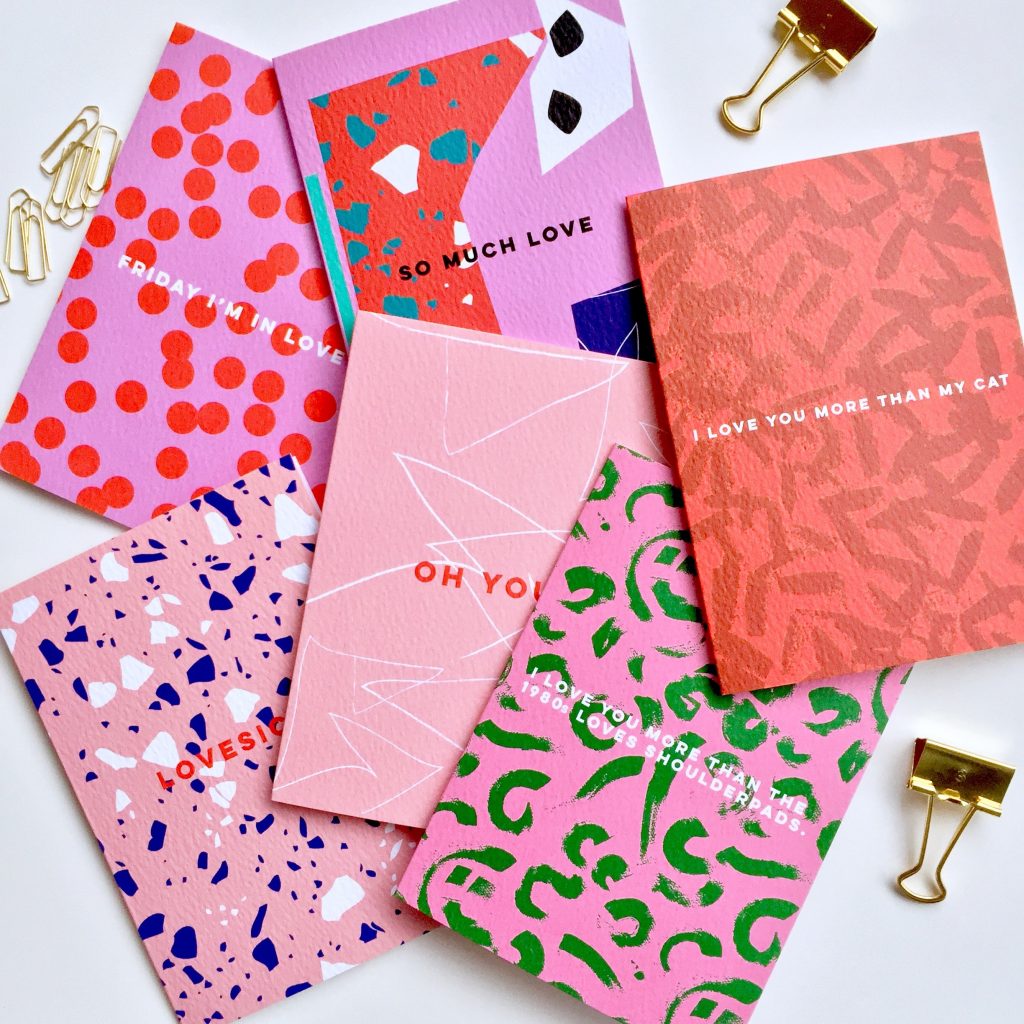 The second of our Business Booster winners was The Completist – and since they've added planners and notebooks to their line-up of print products, you definitely need to give them a follow if you're into organisation inspiration.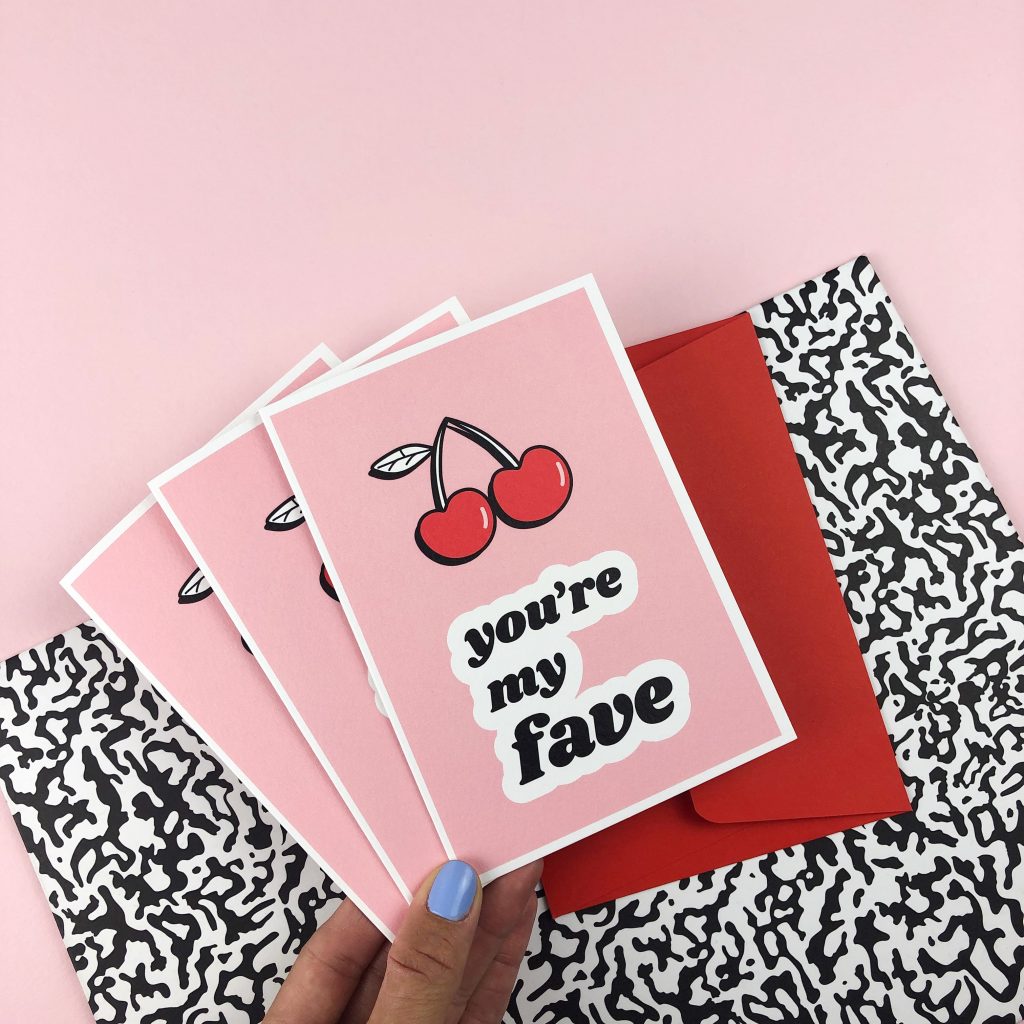 If you're into bold typography, retro prints and even a bit of funky jewellery, independent creative Doodle Moo is your go to. Follow her for playful vibes, a touch of tropical design and a seriously empowering start to your day!
From Galentine's creations to saying Mazel Tov on your achievements, Lala Stationery needs to be on your follow list for more reasons than uplifting messages. Think bright, simple typography, clean lines and stunning designs, guaranteed to give you a boost every day.
If you're a fan of positivity, empowering quotes and beautiful typography, the only account you need to be following is A Letter in Time. With some gorgeous designs, a smile a day is on the cards when you follow Fran!
The gorgeous designs and pastel hues of Cairn and Grace's Instagram feed are enough to relax anyone. We love her simple, yet detailed style – it makes the perfect addition to a cluttered feed.
Ok, so Pixel and Ink is more of a Wedding Stationery Studio than a creative, so you'll find Save the Dates, Invites, intricate wax seals and some gorgeous calligraphy over here, but, even if you design pin badges, it's worth a stop by her page to get inspired. Combining monochrome with foil, innovative concepts and a multitude of paper stocks, this is the one account to follow for some serious design envy.
If you love nature, you'll love Annie Brougham. From delicate foxes to pristine bouquets and even a carrot or two (no, really), giving her a follow is a walk in the park (or maybe that should be a breath of fresh air?).
Lucy and Lolly's innovative seed cards are a fun addition to anyone's feed. The seeds attached to their cards grow, featuring a printed message – how cool is that?! Oh and of course her designs are absolutely adorable and fun, too.
A seriously inspiring page for more than just artistic flair, get a peek into the world of Lottie Frank by giving this designer, pattern artist and illustrator a follow.
Last, but definitely not least, we have the super talented Kirstie Gilleade of May Blossoming. Illustrator of all things cute and bright and 30 under 30 finalist, follow her page for super adorable illustrations, fun little quirky designs and a daily injection of ultra-cute.
Of course, there are loads of creative accounts over on the 'gram, so if you think we've missed any, let us know in the comments. And while you're here, don't forget to give us a follow too!