How to advertise your business online
Any modern business needs to be online. And a big part of being online means making sure that all eyes are on your business. But in an ever-cluttered online world, how do you make sure you're standing out? If you're looking to advertise online, whether it's on social media, through PPC channels or collaboration with other sites, there are a few things you need to be aware of, and a few top tips and questions to ask yourself to ensure your online adverts are the best they can be.
1. What's your objective?
The first big question to ask yourself is what your objective will be? It could be:
To sell a certain amount of products
If you want to increase your audience base
To reach a new audience
If you need to showcase a new product or collection
Whatever you decide, be clear with it and ensure it's measurable and manageable. You'll need to refer back to your original objectives when it comes to assessing your performance, so make sure they're reasonable and in line with your business objectives.
For example, if you're hosting an offline sale, this is a good opportunity to bring it online.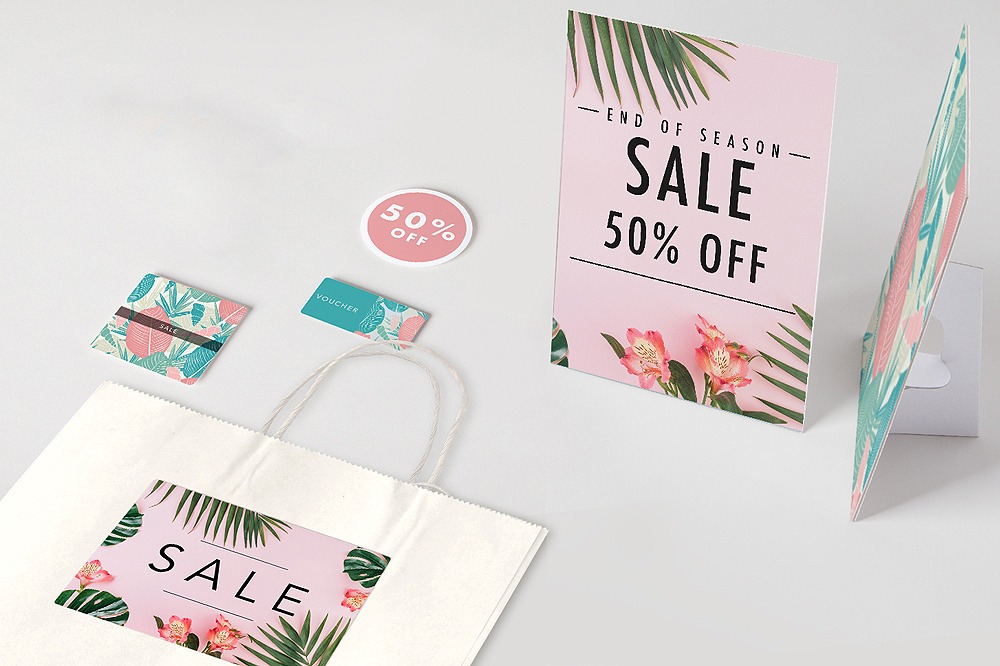 2. Where will you be advertising?
The next big question is where. Consider:
The amount of budget you have to spend on your ads will influence where you advertise (but more on that later), but you'll also need to consider where your audience are. If you have a big following on Instagram, it makes sense to advertise on that platform. It can be tempting to bid for keyword rankings on Google, but it's essential to do your research first. If you're bidding on a generic search term (like Birthday Cards) you can end up spending a lot of money for little return.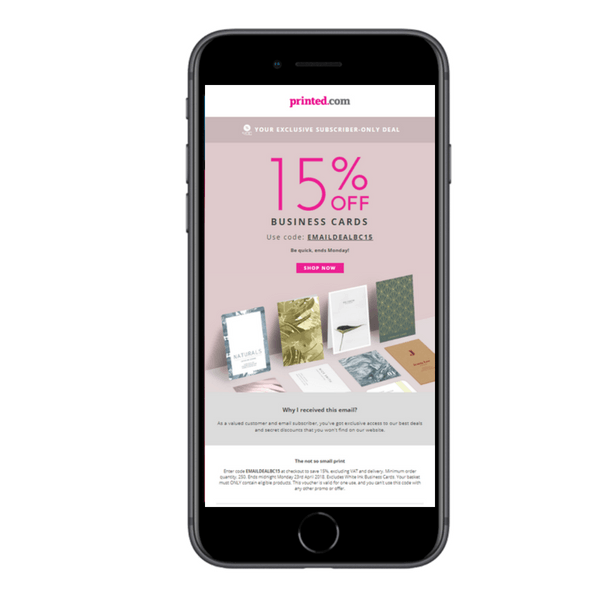 3. What's your USP?
A key to selling online is finding and defining a USP. Your unique selling point is what differentiates you from the competition, so you need to make sure you're offering something unique.
This could be as simple as:
A loyalty programme
A unique design or material
A sale or discount
4. What's your budget?
Defining how much to spend can be tricky if you've never advertised online before. It's worthwhile to set aside a small budget first and test your online adverts to see what works. If you're advertising on Facebook, for example, start by boosting one of your most engaged with posts, photos or videos. This way you'll get an idea for how your ads could respond.
There are lots of things you can do with social media advertising, like targeting lookalike audiences and importing customer databases. But if that all sounds a little overwhelming, tackle the basics first. Then, download our free guide to facebook advertising for all the nitty gritty and important stuff.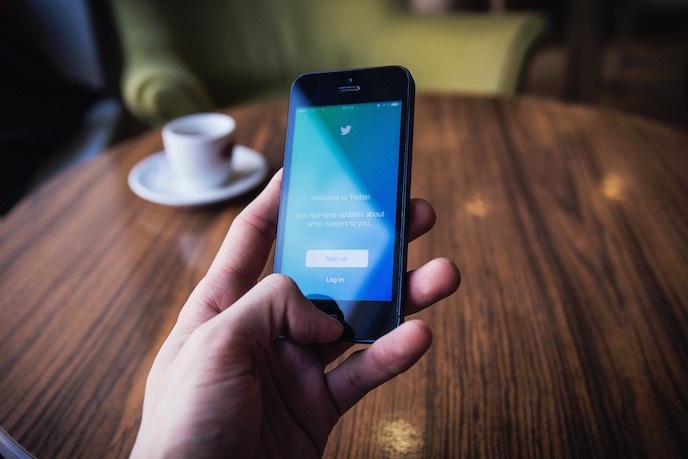 5. Ensure your adverts are in line with your brand identity
Sounds simple. But it's easy to get carried away when it comes to advertising. Ask yourself:
Is this fit for purpose?
Does this hit my objectives?
Is it in my brand voice?
How can I make the most of what I've got already?
6. Use hashtags
Hashtags fall in and out of favour, but one thing Is for sure, they're a great (and free!) way to get your business noticed. As you can follow hashtags, you'll want to create one that people want to follow to boost your engagement and followers. Brand perception is a good thing to build with hashtags – i.e. if you're colourful, you may use hashtags like #colour blocking for example. The hashtag works as an extension of your messaging, without having to say it explicitly.
Hashtags are worthwhile if you want to track usage and see the reach too. Think about popular hashtags like:
#Topshopstyle
#ASOSwornbyme
#ProudlyPrinted
These are great for finding and grouping customer content.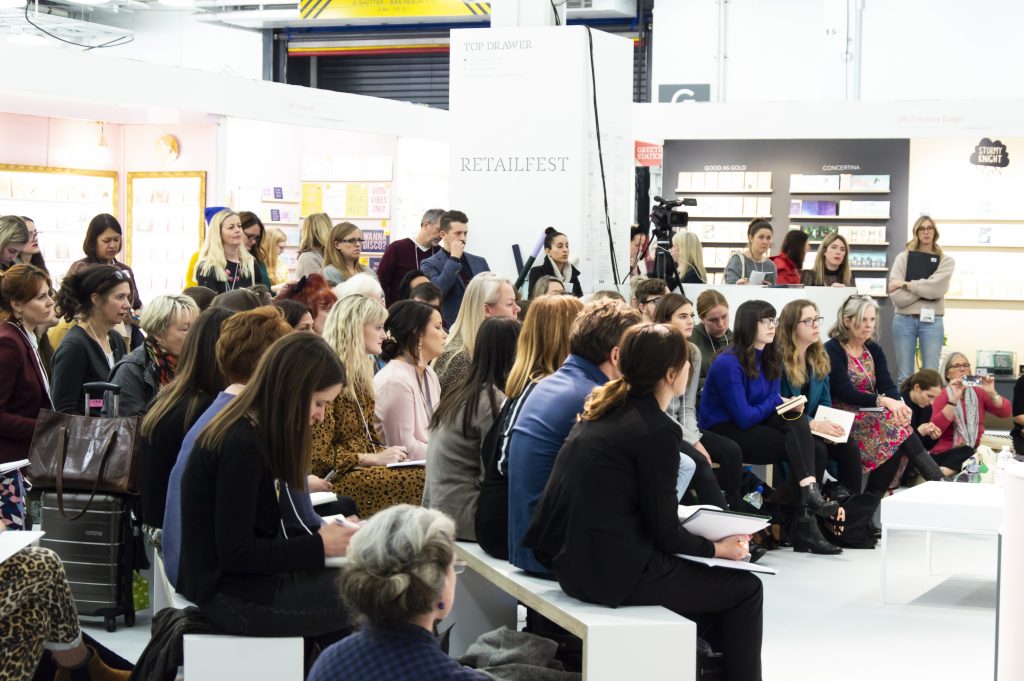 7. Know your target market
Before you reach out with advertising, you need to know your market. You need to understand:
Who buys your products?
Why do they buy them?
Why do they connect with you?
Think about the kinds of content your audience consumes, and target those kind of magazines, websites or channels to get featured. You need to be relevant to the right audience and this transcends into the publications and channels you're going to talk to.
Once you know what kind of content your market loves, go and buy those magazines! Sign up to the websites. Read them, cover to cover, absorb everything you can. Note down what works. Think about what looks good. What makes you get excited? Once you know that, then you can deliver THAT to the people that matter, and it'll be easier to get featured.
8. Consider your strategy
Do you really need a strategy? That depends on who you ask. If you're a small business just starting out, your strategy may just be to post regularly, every single day and advertise on an ad-hoc basis. If you're a little bigger, you might want to consider a strategy and a plan, and use scheduling tools like Hootsuite or Buffer to make sure that you have regular content that's working to drive traffic to your site on a daily basis.
When you schedule your posts, be sure to inject some passion and humanise your brand with on-the-fly content. If you want to snap an Instagram story while you're making dinner, then do! Be reactive. Show your followers that you're on the ball. You need to be present at all times.
Lucy Heath has a 'magic 9' when it comes to posting content. She focuses on 9 different themes of content to keep her Instagram feeds fresh. She advises using the 'best 9' website to find your most popular posts and from there you can uncover the things that your audience will really engage with.
Of course, be mindful and use your brain – if your top 9 aren't relevant to your brand of business, be sure to use your popular posts and intersperse them with business focused posts too. Remember, social media is an effective marketing tool. So use it that way – and ensure you advertise inline with the same strategey you use for posting regular content.
Ready to start advertising online? We're here to help you out every step of the way. Bookmark our blog and keep up to date with the latest industry insights, tips advice and more.
And don't forget if you need essential, affordable print for your offline advertising, we've got that too!