Meet our new Foiled Presentation Folders
Discover how Foiling can bring your Presentation Folders to the next level!
If you're looking to exude luxury and confidence, you can't go wrong with foil. Already shimmering bright and bold on a range of our print, you can now get that same high-quality feel with our brand-new Foiled Presentation Folders.
Whether you need to catch eyes at a presentation, wow at an exhibition or put your best foot forward at a business event, a well-crafted Foiled Presentation Folder is the ideal way to gather all your marketing materials in one neat place.
The importance of Presentation Folders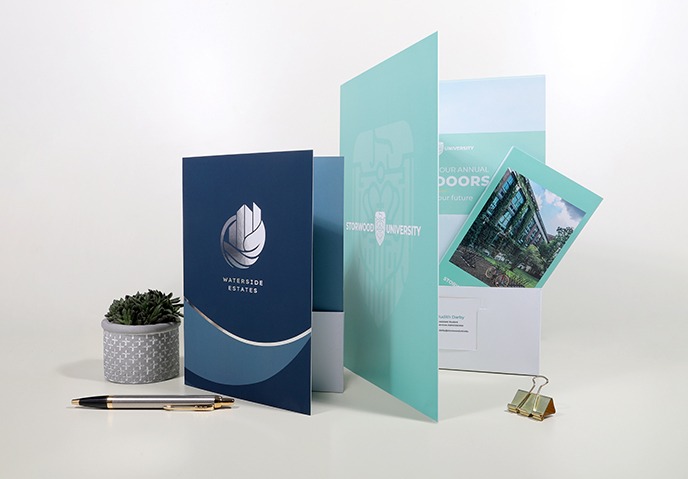 No matter your business, you probably have a lot of important bits of paper flying around. From Letterheads to Flyers to your Business Cards– the amount of print that goes into a full business suite can be a tad overwhelming.
Creating a branded Presentation Folder means that you'll never lose an important piece of paper again. Your branding materials will always be to hand and look a lot more attractive than just shoving them into a plastic wallet or plain binder. Ours even come with a Business Card slot so everything will fit inside perfectly. Plus, they're great for storing important documents for handover or for creating a press pack for visitors.
Make sure you're business-print ready with our handy checklist.
Wowing with Foil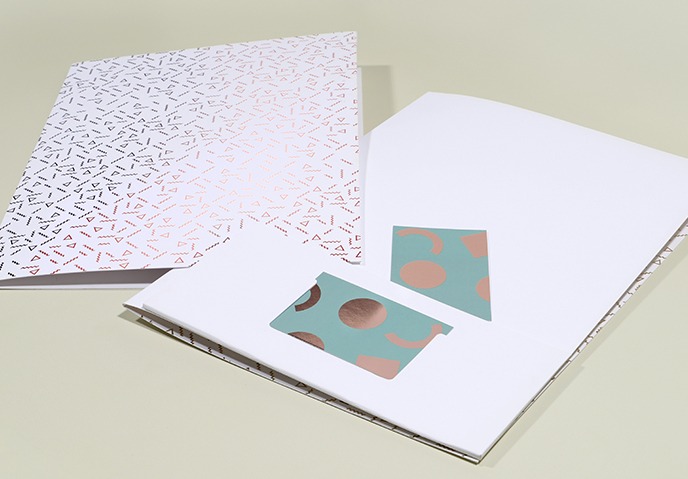 If you've taken even a cursory glance at our blog, then you know we LOVE to talk about foil. Available in a range of metallic shades, there are so many ways you can use it to elevate your designs.
While Foiling is perfect for adding allure to all sorts of print, a simple metallic accent can really elevate your Business Stationery too, without overpowering your designs. That definitely includes Presentation Folders. Looking especially good for highlighting logos or typography and graphics, it has the added bonus of giving your folders a charming, more high-end feel.
Ways to use your Presentation Folders
There are so many different uses for Presentation Folders, so we've highlighted a few key ideas to get you inspired.
Hold key information for an Open Evening
Present Marketing Materials at an Exhibition
Have on hand for Business Meetings
Keep several collections of your branded print for key contacts
Use it as a design portfolio of your work
Put important contact info on the inside cover so it's always front of mind
What are you waiting for? Dive into our Presentation Folders and see how they could help you!
From Business Cards to Letterheads, to the Stickers you put on your packaging, your business print could make or break you as a brand… and we're here to make sure it leaves the impact you deserve.