#PrintedPeople: Meet Content Manager Emma-Lee
How to use content to boost your business: A #PrintedPeople interview with our Content Manager, Emma-Lee
Here at Printed.com, our employees aren't just passionate about print, they're experts in their field too. So, we thought we'd take a closer look at the people that make Printed.com, and ask them to share their knowledge with you.
Today we're talking all things words, content, keywords, rankings and strategy with our Content Manager Emma-Lee.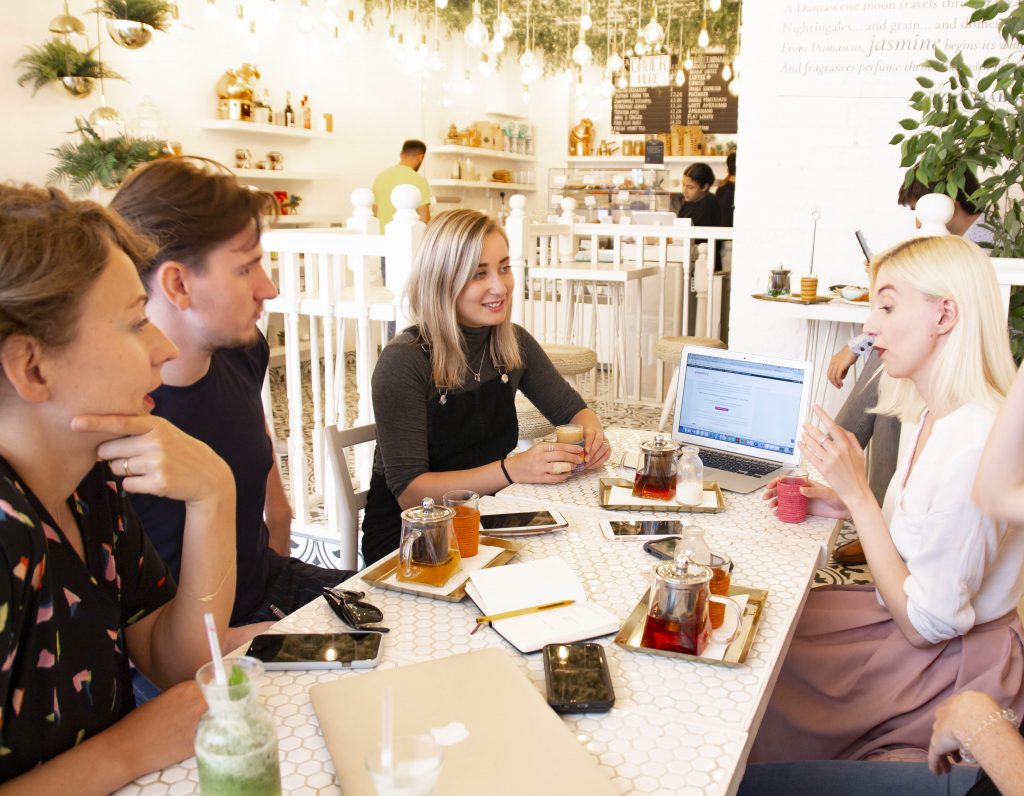 Emma-Lee, hi! Tell us what you do at Printed.com…
I'm the Content Manager, and that means that I head up everything words here at Printed.com. From our online advertising to our social media to the copy you read on the website, it's my job to make sure that everything's on-brand and correct.
When it comes to content, where should any business start?
Content is super important, but I think the most important thing to do is define what 'content' actually means to your business.
If you've just started out, writing 4/5 technical blogs is probably a little too much in the way of content. So perhaps content to you, is simply a daily post on social media?
If you're a little bigger, it might mean a blog a week or a month, and a tighter strategy around promoting it.
But isn't blogging dead?
No! If I had £1 for every time I heard this, I wouldn't be a Content Manager. Blogging, and creating relevant content for your website and social platforms is an essential way to rank on Google (and essentially prove to the Google robots that crawl your site, that you're a fully-fledged business).
It also gives you a leap-pad to start discussions, and helps cement you and your business as industry leaders, or at least – experts in your field.
What kind of content performs the best?
Well, that depends on who you ask, the kind of business you own and who your customers are. If you're a creative Etsy seller, beautifully crafted images on social media will be your best performers. If you're an accountant, long-form whitepapers that explain how to use your services may be your number one.
How do you find out what content you should be creating?
It's all about your audience. Audience is everything. If you don't know who you're writing or creating for, you may as well not do it at all.
So, take a look at your customers. Head into Google Analytics (or your social analytics) and work out the kinds of people who buy from you or use your services.
Create some personas and build on this. Ask yourself:
Where does my customer shop?
What does my customer do in their free time?
Where do they get their information?
Do they use technology, or are they more likely to respond to printed media?
What does their day look like? How does my product or service fit?
Do they use a competitor, or something similar? How is my product or service better?
Where do you find your inspiration?
When it comes to writing quality content, if something doesn't inspire you, it won't be one of your best pieces. That's why it's really important to do your research and discover the areas and topics that you want to write about.
So, if you follow the steps above, you'll likely find a few sources of inspiration, like other blogs, magazines and from company insights.
I always like to start my week by taking a look at what our competitors have been up to and talking to the team about the week ahead. From here I can jot down a few ideas – and I'll come back to these later.
At Printed.com, we also attend trade shows, events and exhibitions and these are an absolute wealth of content inspiration. You can sit in on talks, or simply take in what's going on and feel inspired – and again, I'll jot down any ideas or notes as I'm attending a talk and come back to these later.
I tend to plan content a month in advance, so when I come to sit down and get everything planned, I have a huge bank of ideas that I can look to for inspiration.
Some key advice here is that although it can be easy to be caught up in the whirlwind of inspiration, think about the content you're creating right now, this week, or this month first. There's no harm in coming back to things later (unless they are time-sensitive).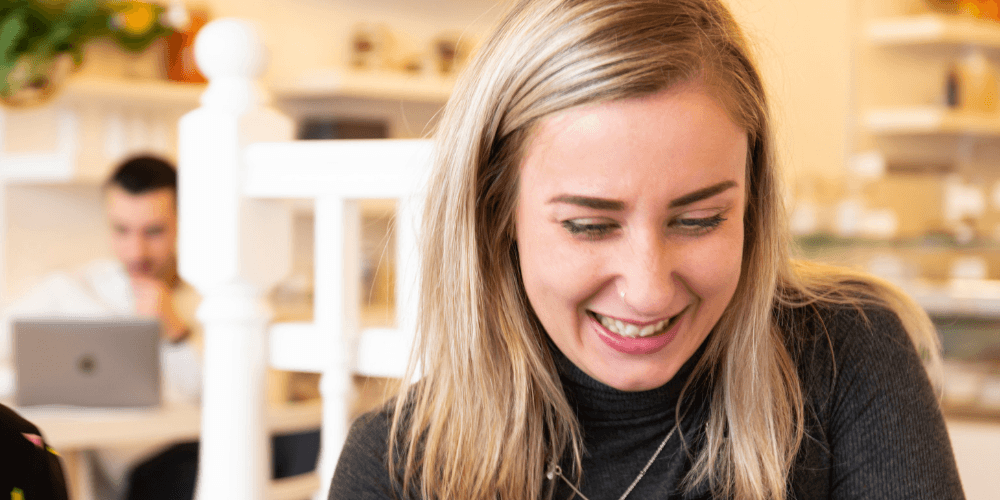 Ok, so what about the other stuff, like brand tone of voice, or consistency? How do you, at Printed.com manage that side of things?
Making sure your brand voice is clear, consistent and maintained is a challenge for any business.
If you're a bigger business with multiple parts, you need to think about how your employees use your tone of voice, and where they're using it.
But if you're a smaller brand or business and you're going it alone, it might be tempting to just bung stuff up on your website or throw together a quick social post, but remember your customer at all times. If they see a fun social post then land on a dull website, full of jargon or technical information, their experience isn't going to be a great one.
At Printed.com, we have many arms when it comes to copy and content creation. We have a website, social media channels, we send emails and direct mail and we also have a customer service department who talk to our customers every day. Making sure everyone is in line and understands how to use the brand tone of voice can be a challenge, but it's about making sure that everyone is aligned with our brand values and vision makes it easier to write in a consistent way.
How can businesses climb the Google rankings?
'Can you make me feature on the first page on Google?' is something I hear all the time. The key here is to ask: Which page on Google? For which search term?
If you have a specific business name, and product (i.e. Business Name: Financial advisors in Scarborough) – well yes, you will naturally be on the first page when you search that exact term. If you want to rank for a more generic term, (i.e. financial advisors in Scarborough), it won't happen overnight. You need to build your content to support the key terms you want to rank for. You can do this by creating relevant content (like blogs etc), and also making sure your page descriptions for your website, metatags and metadata are relevant and include the terms you want to rank for. Be careful of keyword stuffing though, simply inputting the same search term multiple times on your website, with no relevance, could actually be damaging for your brand.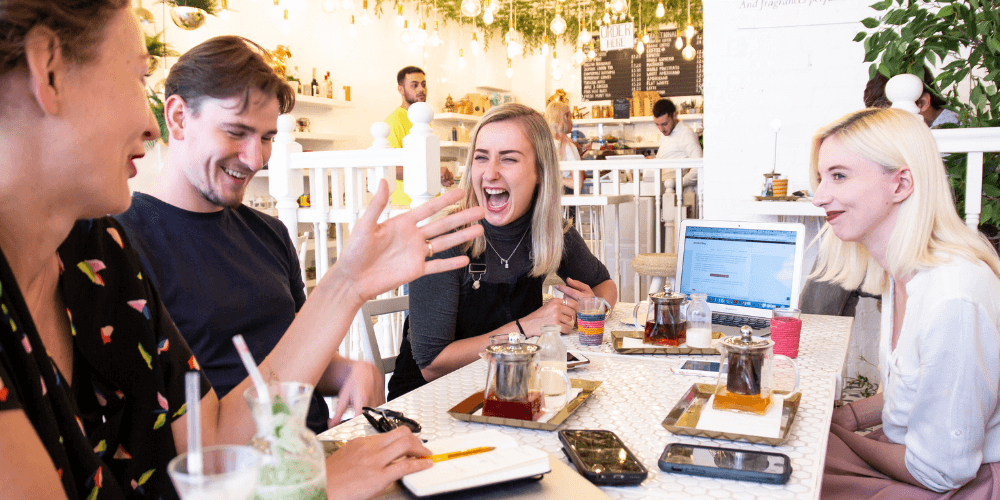 If you could give three essentials pieces of advice to a business making their first foray into content marketing, what would they be?
Firstly, know your audience. I can't stress this enough. Don't waste time creating stuff that your customers don't want to read. If you can get to the core of who they are, the rest will flow naturally.
Go for quality over quantity. No matter what the size of your business, if you're breaking your back trying to post on social media multiple times a day, or create a huge number of blogs each week, other areas of your business will suffer. Focus on an achievable number of content projects a week, and execute them well. If you have to scale back then do.
Be consistent. If you're just starting out, it's ok to not quite know which way your content will turn. We're still learning here at Printed.com – and I think most people are all the time. But, if you're posting something on social, or via email, make sure it matches the tone of your website and vice versa.
Here at Printed.com, we're committed to reducing our impact on the environment. From innovative packaging and sourcing carbon-neutral and eco-friendly papers to minimising and recycling our waste, we're dedicated to doing good for our planet.
Find out about our greener pledge