#PrintedPeople- Get seen online with our Head of Performance Marketing: Marcus
Here at Printed.com, our employees aren't just passionate about print, they're experts in their field too. So, we thought we'd take a closer look at the people that make Printed.com, and ask them to share their knowledge with you.
Getting people to your website can be hard in the current climate. Trying to think of a good marketing strategy while figuring out both who your main audience is and what they want is tough- especially when things are so uncertain. This is where our Head of Performance Marketing (try saying that three times fast!) comes in.
In charge of looking after all of our paid marketing, it's his skill and keen eye that gets customers to our website and our adverts noticed by the right people! And today, he's here to help you work out your audience and create the perfect paid marketing campaign.
Let's get started!
Hi Marcus! Tell us about your position at Printed.com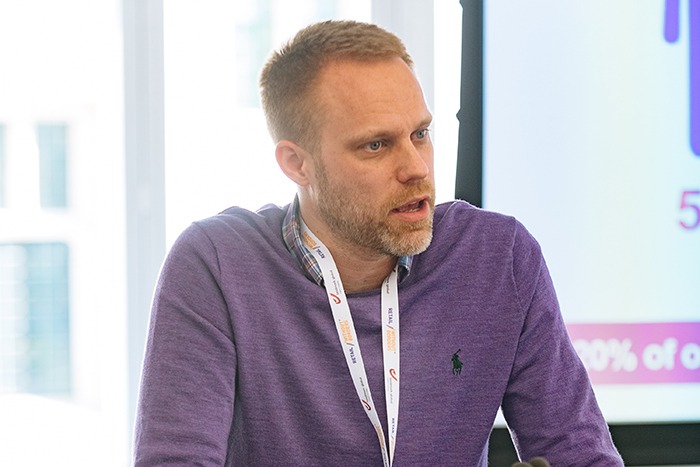 My role as Head of Performance Marketing is to ensure we get a steady stream of new people to our website that we can convert into long term customers. The tools we have to our disposal are primarily Google's paid search ads (PPC) and organic listings (SEO) as well as a network of affiliate partners who help promote us. We also use display adverting on third party websites and social ads on Facebook, Instagram and LinkedIn to drive engagement and brand awareness.
What does your average day look like?
After my morning chores and getting the kids ready for school, it's straight into work and looking into yesterday's performance numbers as well as trends for the past week(s). I spend a lot of time digging into the detail of our data to spot trends and gather insights to continuously improve overall performance across all channels. I will then check-in with the wider team on the progress of our latest venture. This would typically involve talking about how my team can best support a new product launch, promotional campaign, or other messages we'd like to communicate to our customers. The rest of the day will vary depending on what else we're working on.
Managing and prioritising work for my team as well as external partners is essential to running a "smooth operation." Researching the latest trends across all our performance channels is also key to ensure we're exploring new opportunities to maximise our ROI as well as ensuring growth.
How have you adapted to working from home?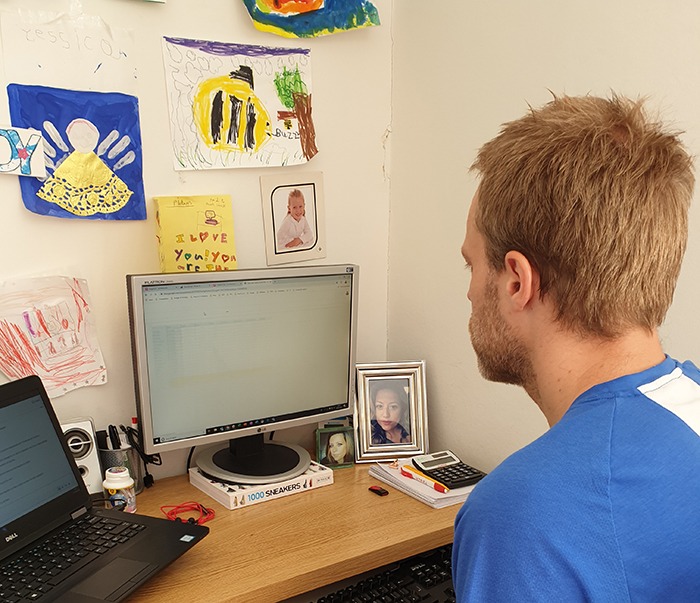 Working from home isn't a new thing for me. I've been fortunate to have worked for companies in the past who have embraced remote working to some degree. That said, now being 100% located at home is has meant that I need to be more disciplined around regular breaktimes. It's easy to get stuck in front of your computer for hours without stretching your legs or resting your eyes from the screen. I've invested in a proper office chair with multiple options for adjustments to find the right seating positions. That would be my number one recommendation to all home workers. I've also ensured that I have a full-size screen, keyboard and mouse so I don't have to crouch over a laptop! There is such a wide choice of platforms (Slack, Zoom, Google Hangouts…) that enable us to work efficiently remotely, both with the team and external partners. Finally, the time saved not having to commute has meant an improved work / life balance as well as more time to exercise regularly.
How important is performance marketing for businesses during these times?
Very! The wide range of channels available fulfil a different purpose. Using your paid acquisition channels to ensure that you put the right message, at the right time, to the right audience is key to ensure that sales are continuously flowing through. Paid social platforms are ideal to tap into specific communities with targeted messages. We've had great success communicating our offers for key workers, charities and the educational sector ensuring they all benefit from our extended discounts and other FREE services during these testing times.
Has COVID-19 affected your approach to our paid marketing channels?
It has very much so. Any previous longer term strategic plans, budgets and targets had to be thrown out of the window as we operate in a reactive environment. No one knows what's round the corner. Announcements from the government around lockdown, social distancing etc will impact what and how customers are looking for products and services. The role of the paid channel remains the same though; get new prospecting users to our site and convert them into loyal customers. We've also had to review our messaging and creatives in our ads. In many cases, we've softened the "hard sell" in favour of more informative messaging giving our customers a helping hand, especially if they are new to the world of printing.
What's been the biggest challenge about working during this time?
Not getting to meet the wider team face-to-face. Prior to joining Printed.com I'd only met two members in person. This meant you needed to put in that little bit extra to get to know your new co-workers. Luckily, the team has been really helpful and supportive, which has made the bedding in process a lot easier than expected. I do try and get some banter in when possible to help building rapport and getting to know people better beyond their 9 – 5 responsibilities.
What are three pieces of advice you can give for running a successful paid campaign?
Understand your customer and their needs – with the new world we live in your customer base may have changed and / or their needs may be different. Reviewing what your customers are buying, how often and their spend will help informing the business how to best support these segments. Customers who would previously bought higher-end products may now want something more value-led. These insights will help inform your campaign deployment in terms of messages, price points and audience targeting, ultimately driving a better ROI.
Test, test, test… as we're operating in a "new normal" it can be tricky to know how customers will engage with your brand or how to best attract new prospects. We've ran multiple tests with paid search ads around messaging, bidding strategies and audience targeting. Not all have been successful, but the learnings have directed us towards the next opportunity.
Knowing your numbers is now more important than ever. As we're seeing new customer behaviours that are very reactive, and in some cases unpredictable, looking at your performance KPIs daily is a must. This will help spot trends and pivot your execution to maximum your return. With regular government announcements around relaxation of social distancing and reopening new sectors, we've been able to nurture trends through tactical budget deployment for relevant customer cohorts. A win-win for all parties.
How are you staying motivated?
It might sound like a cliché, but knowing you've done a good job helps me stay motived. This could be helping a team member with problem-solving or delivering a record high day of sales.
If you're interested in learning more about SEO and PPC, make sure to read about the other half of our acquisition team: Anthony! And for more key insights into the world of business and print, make sure to check us out on social and have a look through the rest of our blog!