Maybe we're just paper nerds, but there is nothing more satisfying than tearing off a perforated edge (wow, did we really that out loud?).
Perforation refers to a print finishing process, where tiny holes are punched into a papers surface. This makes it easier to tear along the line and remove part of the printed product neatly. Perfect for events or promotions, here's the 101 on perforated print…
About perforation
We offer this fancy finish on the following flat products:
Perforation is available on most paper stocks, however it's not an option on our ultra thick stocks, Lux or Kraft Lux. Foiling, White Ink and round corners are also unavailable add-ons with this finish.
Perforation artwork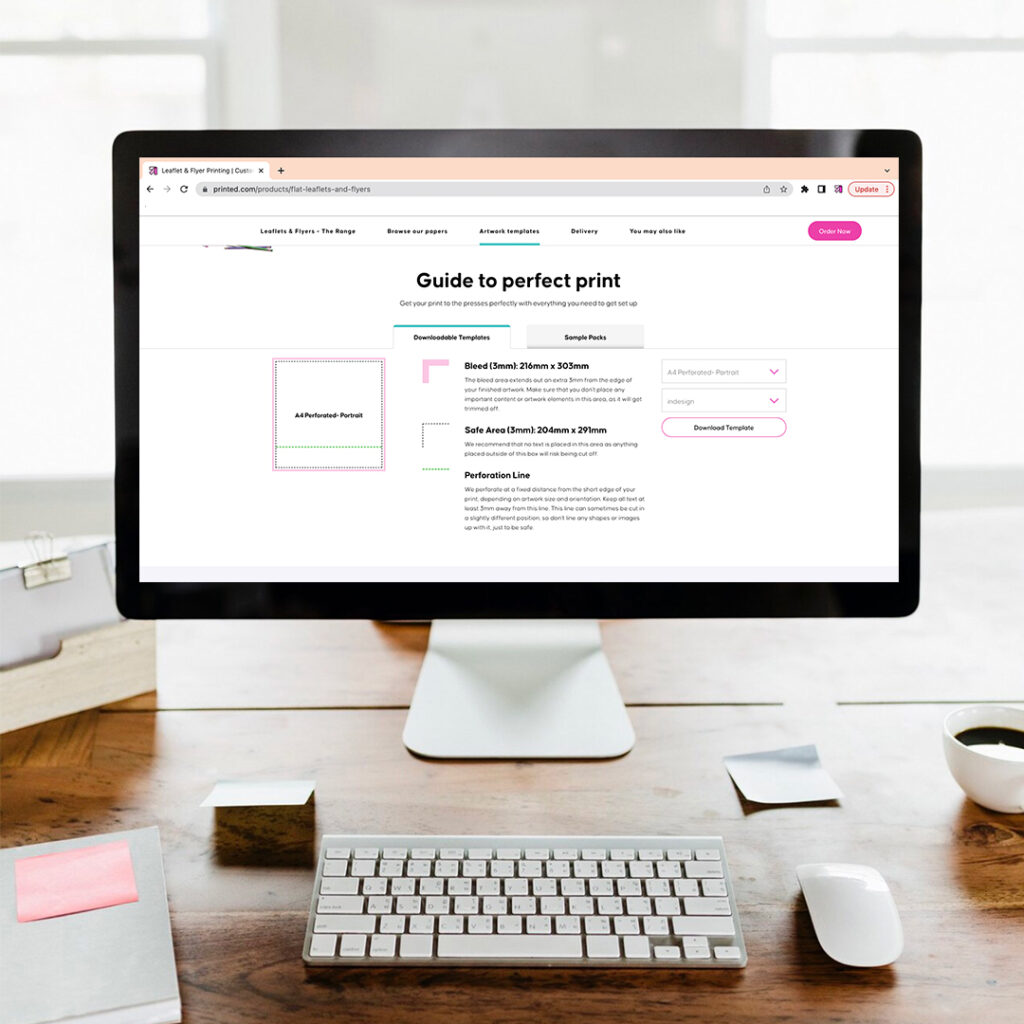 Preparing artwork for print can be a little daunting (even for experienced designers). Just like most of our products, we have some really useful tips and tricks on how to set up your artwork correctly:
Take advantage of our free, downloadable templates to help you with your design. You can find these by scrolling down each product page and selecting your desired size and file format.
We sound like a broken record with this one, but it's super important to ensure there is a 3mm bleed on your artwork. Find out how to do this here.
Avoid placing text too close to your perforated line. The last thing you want is for important copy or graphics to be teared off.
Any perforation marks (dotted lines) added to your artwork will be printed as part of the design, so leave them off your final files.
If you're opting for double-sided print, consider the front and back of your design. The back of your print must mirror the front. It may help to mock up your design on a physical piece of paper before you start to digitally create!
Perforation inspiration
Now onto the most exciting part…your design! Here's some of our favourite ways to use a perforated edge in your print.
RSVP Cards and Invites
We see a lot of brides and grooms to be incorporating perforation into their wedding print. With detachable RSVP Cards and Invites, guests can tear away their response or keep a hold of important details (like the order of the day). Cutting costs is something every couple tries their best to do for the big day, and this way it saves you creating and printing an extra design.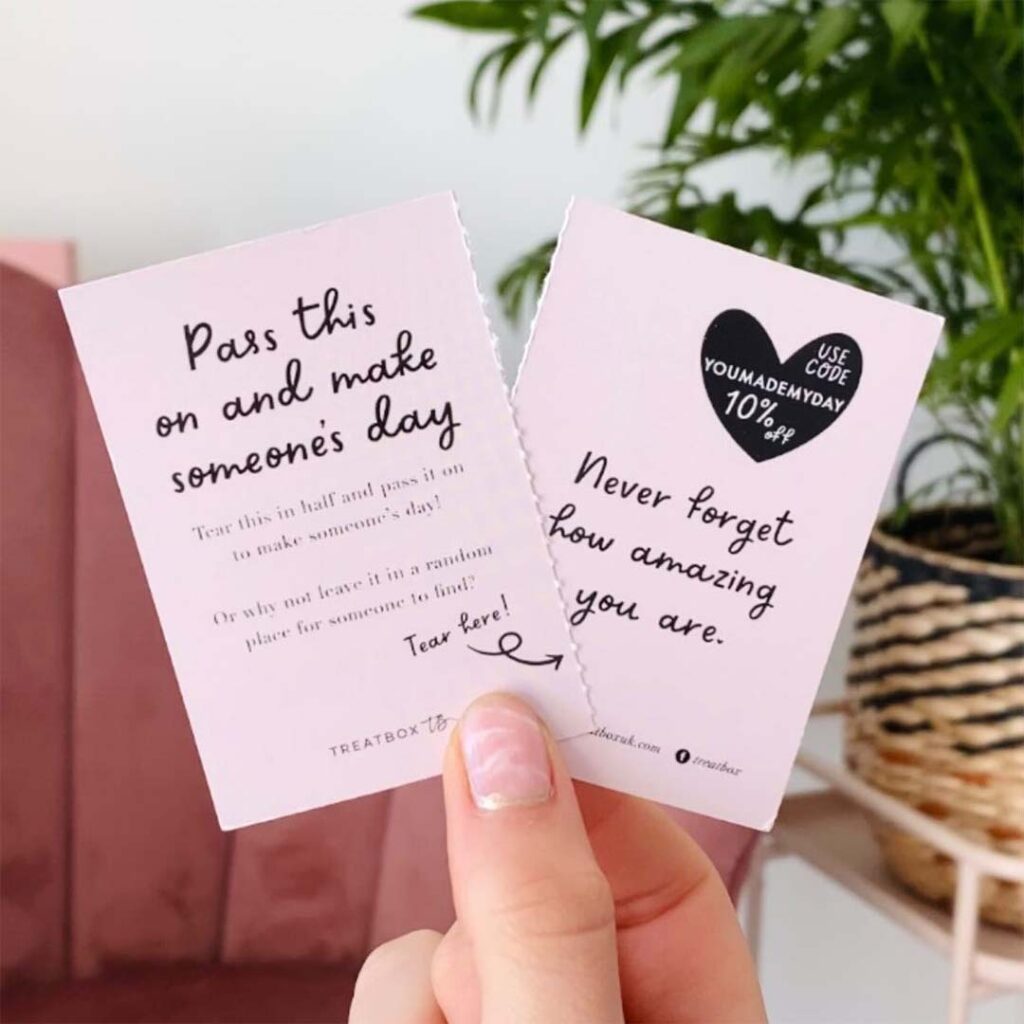 Gift Vouchers
Gift Vouchers come in all shapes and sizes, but perforation allows your voucher to be neatly attached to all the T&C's you need. Our customers at TreatBox visited the Printed.com HQ last year and got to see how we create their perforated vouchers first-hand. Check it out.
Tokens and tickets
Fancy offering something special at your next event? Giving guests a tearaway token for a free snack or glass of fizz is always a crowd-pleaser.
From festivals to exhibitions, perforated tickets are also a great option for a successful event. Selling tickets not only gives venues an idea of attendance numbers, but perforated versions are the best way to establish security and exclusivity.
Now that you're feeling inspired, let's get you ready to print with perforation…