Our top 5 ways to switch to eco printing in 2023
We're on a mission to help you do more for the planet. This blog strips away the eco printing 'jargon', revealing our top five ways to switch to more sustainable options. From the paper stocks you choose, to innovative packaging alternatives, keep scrolling to discover the simple changes you can make this year.
1. Switch to an eco-friendly paper
What exactly is an eco-friendly paper? We define it as paper that has been sustainably sourced and can be easily recycled. Lucky for you over 98% of our small format paper stocks are FSC certified (find out more about that here).
If you tend to opt for our standard paper stocks (Uncoated and Silk), did you know that you can make a very small change to become more sustainable? Because both of these stocks are available in a recycled alternative:
Our classic recycled paper has an uncoated, coarse texture and is a great choice for everything from wedding stationery to Letterheads. It's also FSC certified, completely chlorine-free and recyclable.
Our most budget-friendly paper, Recycled Silk is made with 100% PCW fibres in a chlorine-free process. All materials are non-carcinogenic, mutagenic and it's completely recyclable.
But these aren't the only papers that fall into our eco-friendly range. If you're looking for something extra special, we have a variety of luxury and textured paper stocks for eco prints that needs a little something extra. Find out more here.
2. Opt for Recycled Display Boards
We offer a number of substrates when it comes to printing large format print. From foamex and foamcore to correx and 2mm card, we like to give our customers a variety of options depending on their needs.
But if you're regularly printing signage, opting for a Recycled Display Board in 2023 is a great way to become more sustainable. Recyclable and PVC free, this substrate can be used time and time again to merchandise shop fronts, adorn exhibition stands or welcome people to your wedding reception. It has an off-white core, with a bright white surface on both sides for a vibrant print finish – so despite it's recycled nature, it will keep your prints looking their very best.
(Plus, the planet will give you a high five for choosing it instead).
3. Make a change with Recycled Round Stickers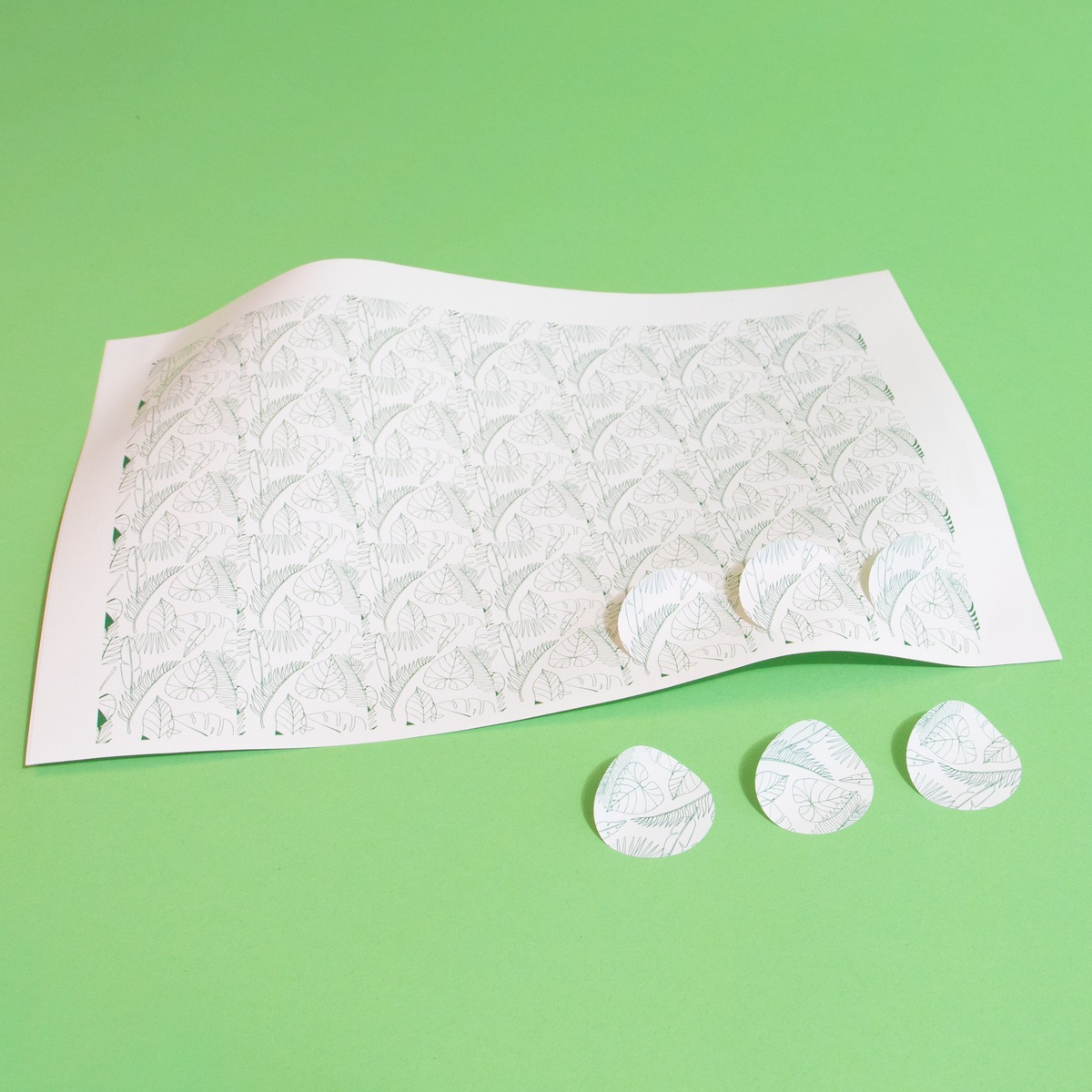 Stickers are a firm favourite with many of our customers, and we love seeing them used across everything from Wedding Stationery suites to product labels. So naturally we were thrilled to introduce a new recycled range in 2022…Recycled Uncoated Stickers. A contrast to the traditional white gloss finish, these Stickers have a smooth, modern surface finish without a coating. They are off-white in colour, and have a subtle flecked appearance for that lovely rustic feel.
Available in a variety of sizes, these Stickers are made from recycled stock, and are a significantly more eco-friendly product than our standard white gloss option. Why not make the switch this year and give something back?
4. Reduce plastic waste with Card Catch Stickers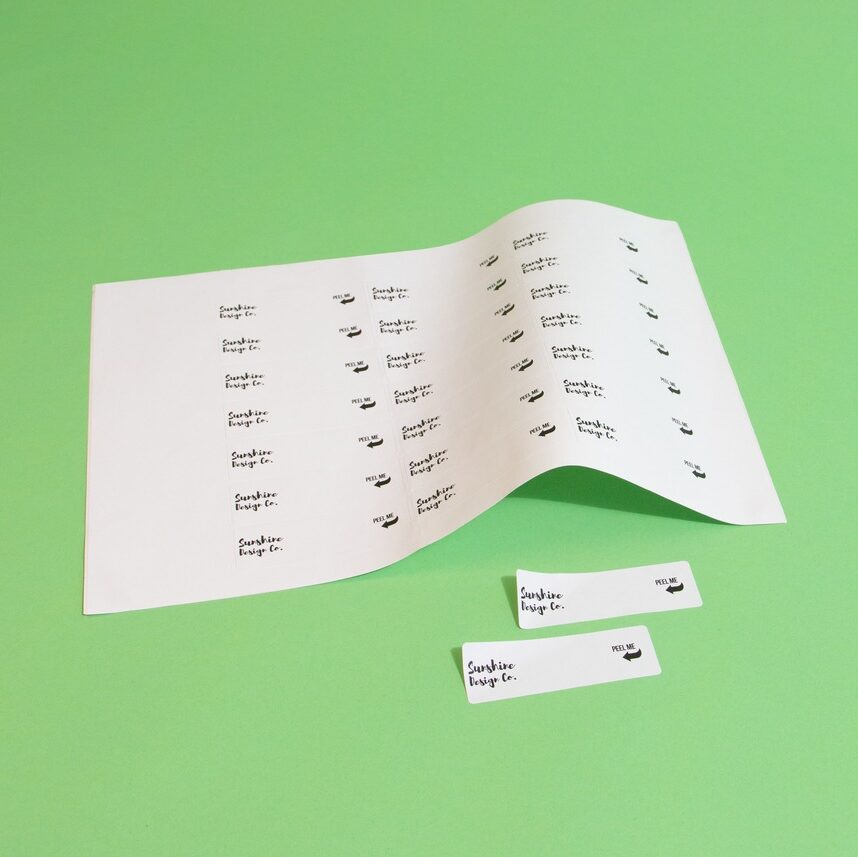 If you haven't yet made the switch from Cellophane Bags to Card Catch Stickers, then we're here to help you understand the benefits of doing so.
Essentially a Card Catch Sticker is a small, easy-peel Sticker which is used to hold a card and it's accompanying Envelope together. This Sticker has a weaker adhesive which means it can be removed from the card and Envelope without damaging either the material or print. Moreover, they're an great eco print alternative to plastic packaging. Although the Sticker material isn't recyclable, huge amounts of single-use plastic can be removed from waste streams. You can find out a bit more about how we're reducing our plastic waste right here.
Perfectly suited to our Recycled Silk and Recycled Uncoated paper and envelope stocks, why not see if Card Catch Stickers can make a difference for you in 2023?
5. Gift sustainably with Recycled Wrapping Paper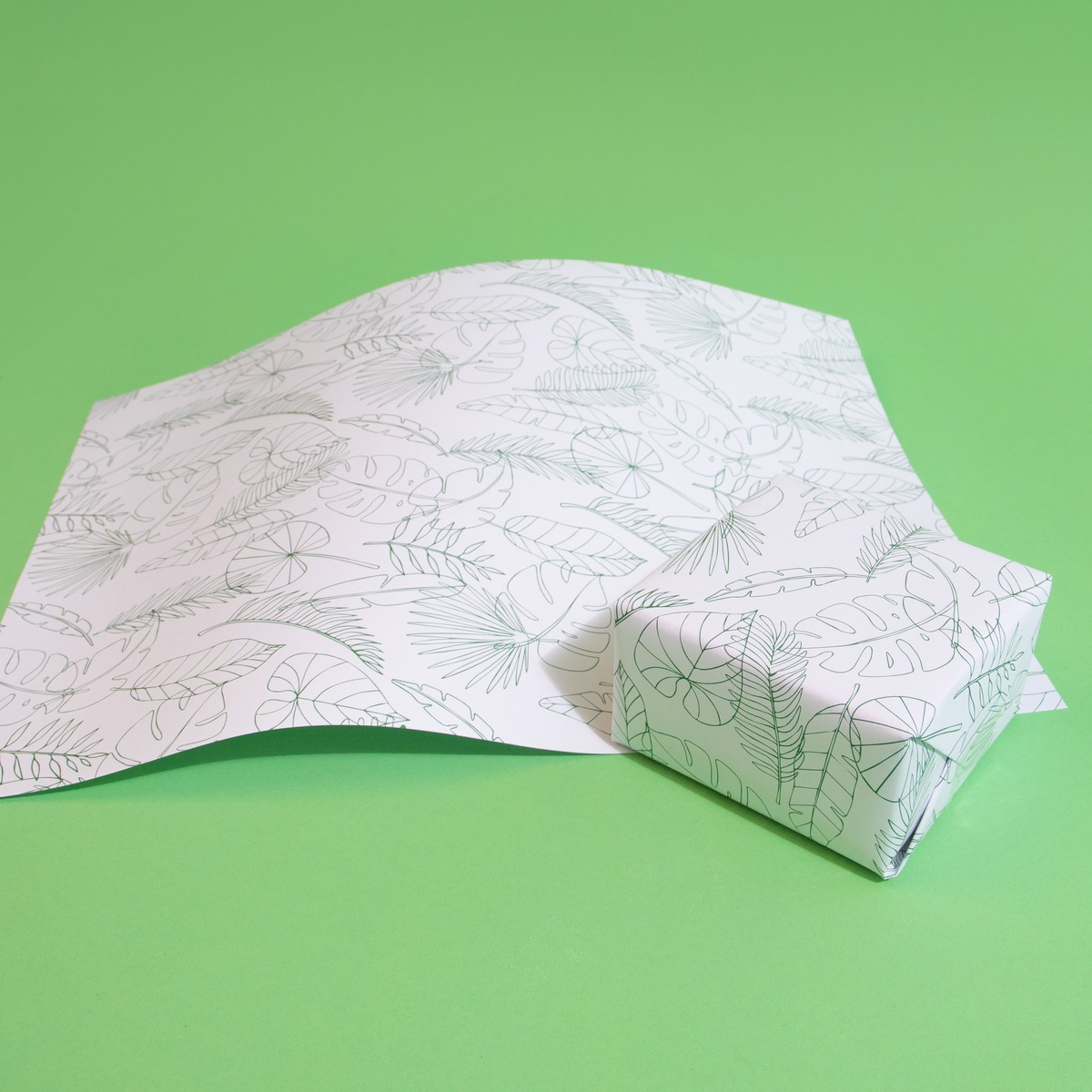 Wrapping Paper is a popular year-round product, and we've been proud to offer a recyclable solution to our customers for a number of years. We're now even more delighted to also offer a Recycled Wrapping Paper stock, to help you take the next step towards more sustainable printing in both gifting and packaging.
The quality and appearance of this paper is very similar to our standard Wrapping Paper, and coupled with Greeting Cards and Gift Tags printed on our recycled stocks, there is now a trio of products at your disposal to keep your gifting print green in 2023.
Ready to make the switch? We thought you might be. And if you're looking to discover more eco print solutions click below. And as always, please get in touch with our team if you have any questions. Happy printing!