5 DIY wedding decorations
Here are 5 DIY wedding decorations to conquer!
If you're reading this, you know all too well how expensive a wedding is. From the venue to the flowers (that first floral quote is a jaw-dropper), it's tough trying to host an affordable soirée. Luckily for you, we have a handful of print DIY's up our sleeves to help spruce up your space!
Welcome Sign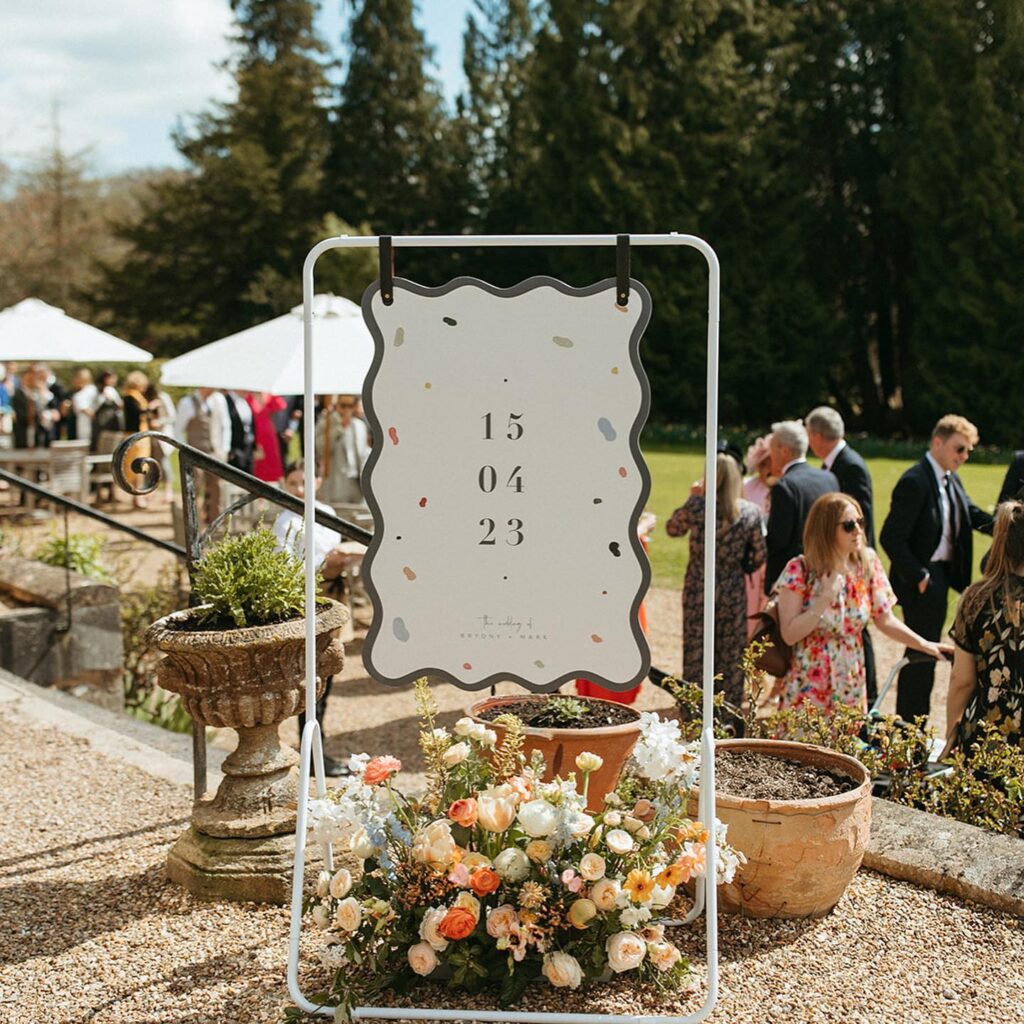 Well isn't this a warm welcome? As they say, first impressions are everything and our Wedding Welcome Sign's are the perfect way to make a lasting one. Opt for a classic rectangular shape, or go for something a little more fun and bespoke like Bryony Designs.
Top tip: once your ceremony is complete (and you're officially mr and mrs), gather your bridesmaid bouquets and display them alongside important signage.
Menu and Place Cards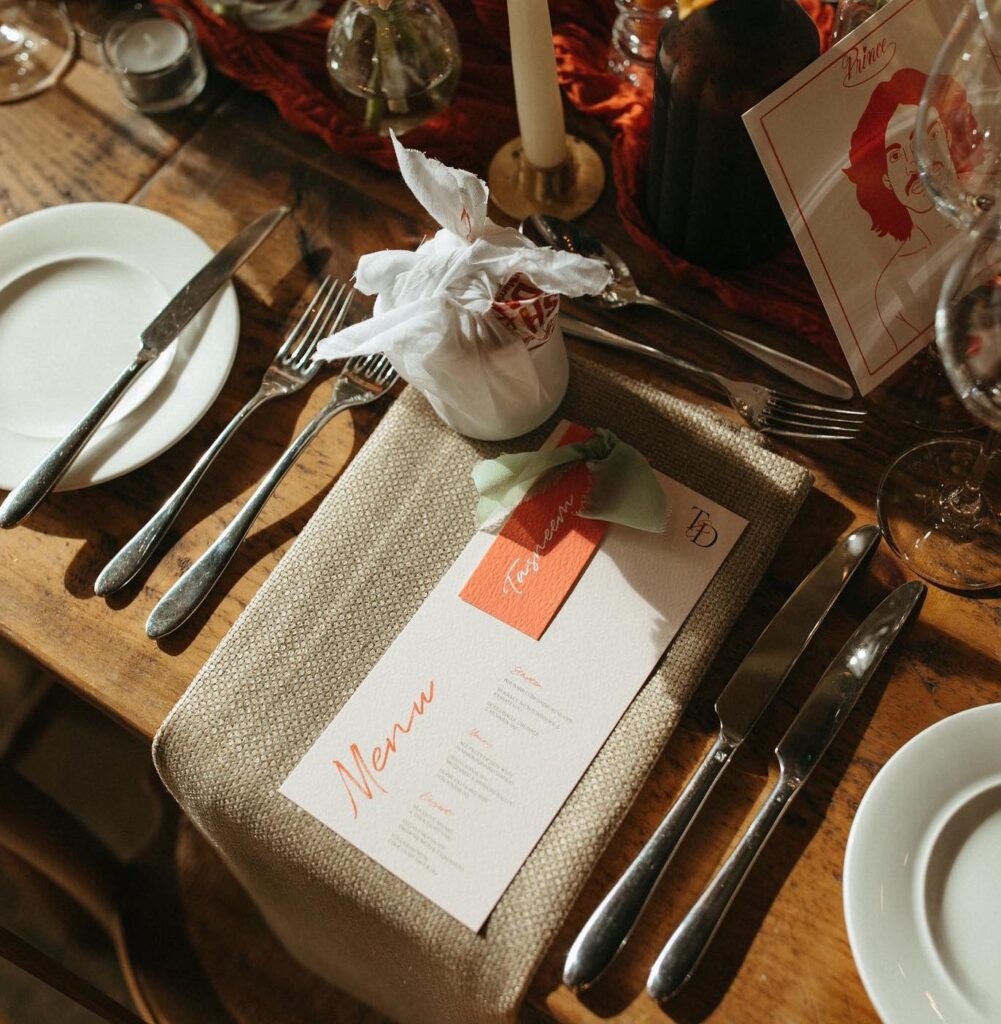 Nothing says VIP more than a personalised place setting. Whether you choose classic calligraphy, bold colours or a funky shape, Place Cards make your guests feel part of your special day. Best paired with a Menu, this print duo is the perfect photo opportunity before your feast begins!
P.s. Yes that is Prince giving you the side-eye. Our talented customer Lelia Ann Rose got very creative with her Table Names.
Personalised Signage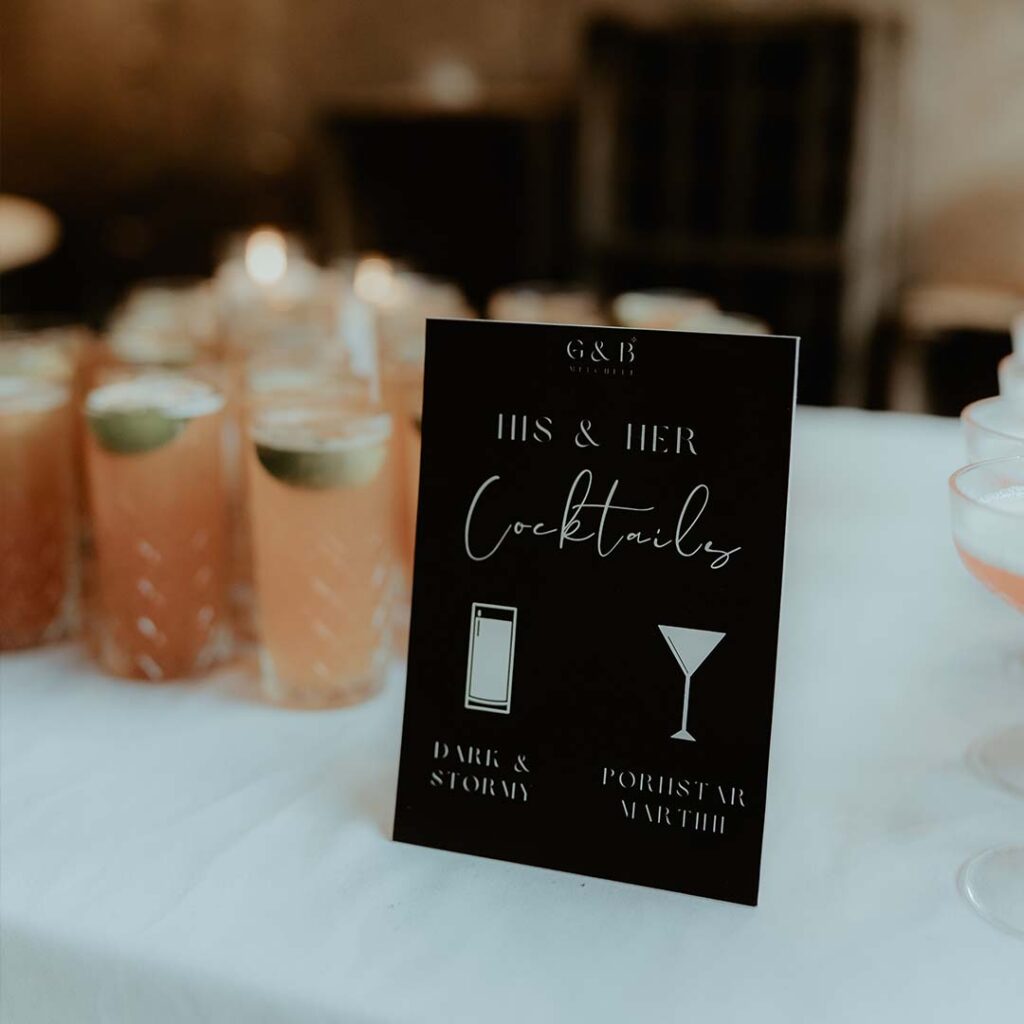 From personalised bar menus to guest book signage, our Strut Cards are a fan-favourite for giving out recommendations or instructions. If you're not familiar with this product, they're essentially a small but sturdy sign that is completely free-standing. Not only do they add a beautiful touch to your photos, but they also provide a practical purpose for your lucky guests!
Gift Tags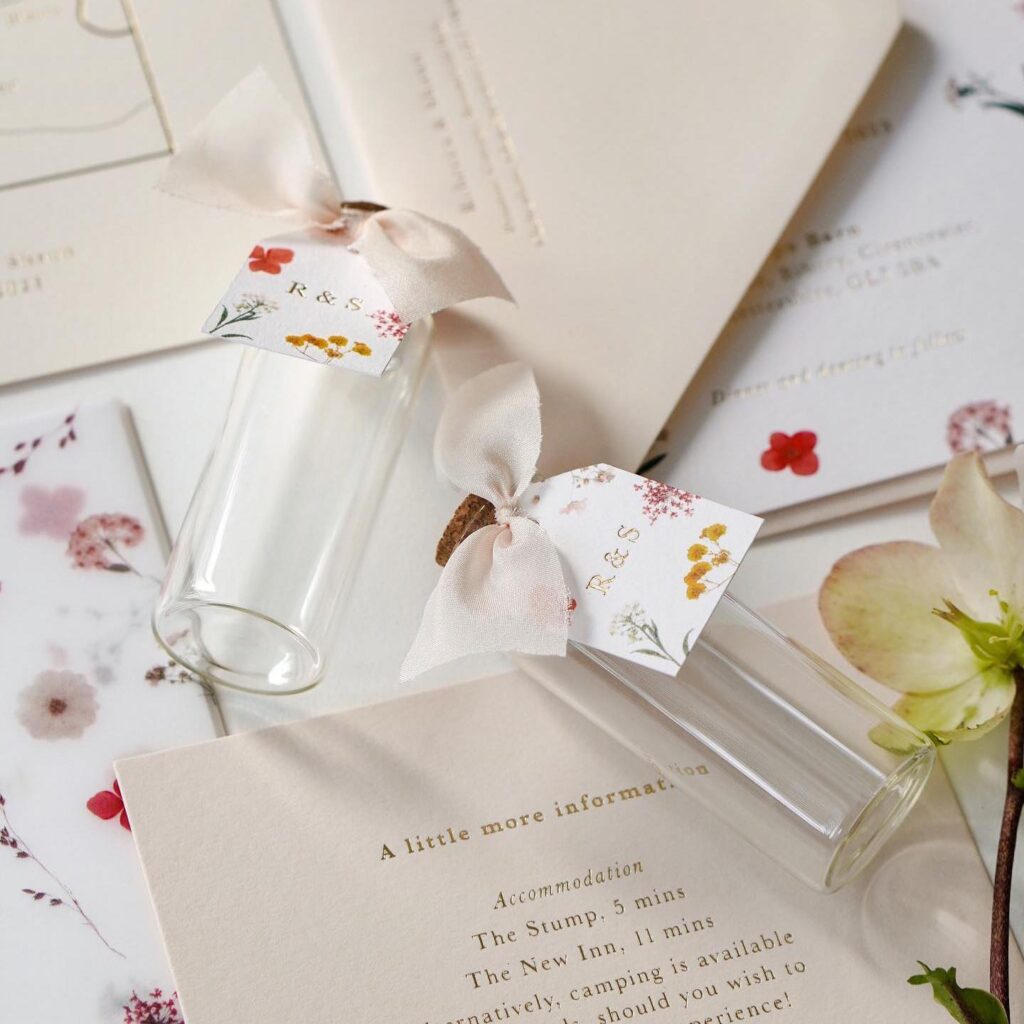 A sure way to add personality to your big day is with your wedding favours. Usually a small offering placed at your guests seats, our Gift Tags are the perfect accompaniment. With options of a traditional shape (as pictured), straight or with round corners, there's plenty of options to make your gifts feel extra special.
Bottle Labels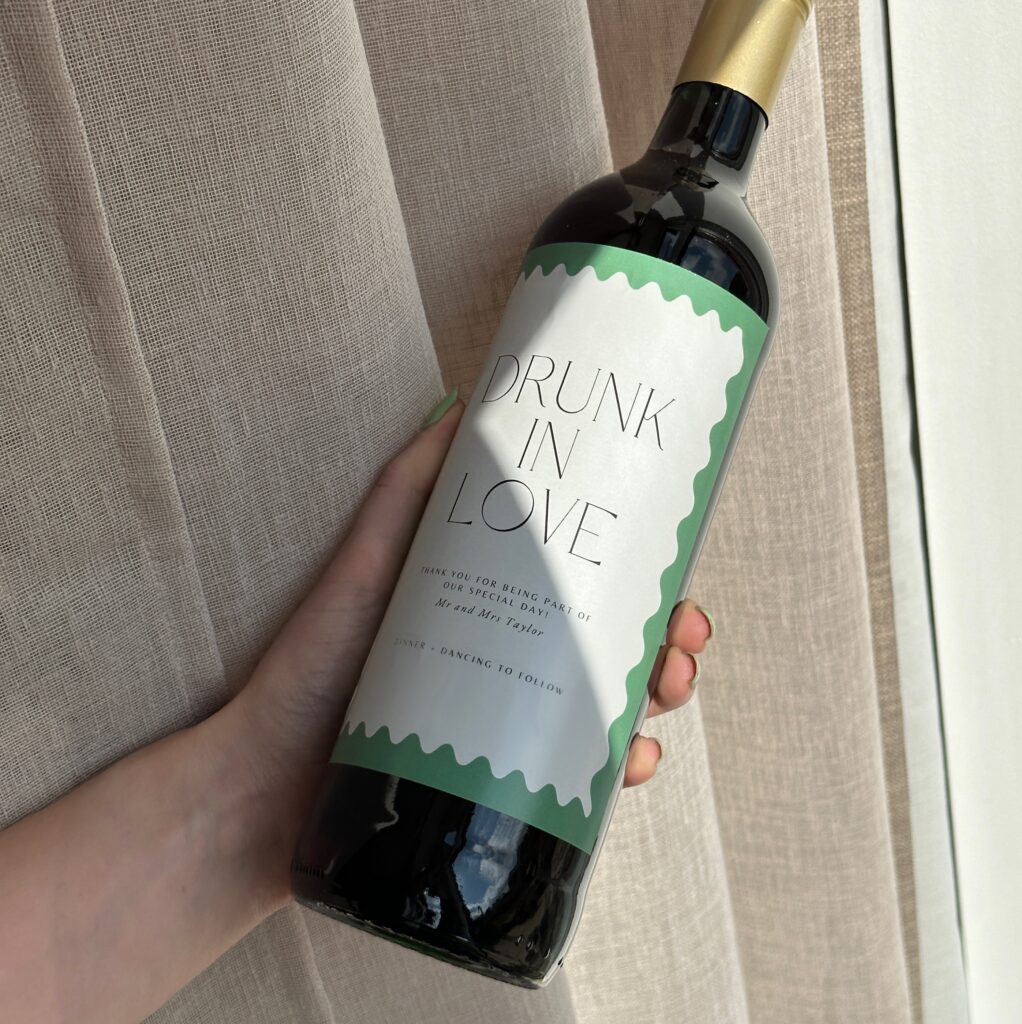 Personalised Bottle Labels are a new trend that we've been swooning over. Printed on a high-quality opaque stock, you can apply these labels over the top of existing branding to make your table settings feel extra luxe. Display at the bar, during your wedding breakfast or hand them out as favours!
If you're still looking for more DIY wedding decorations, follow us on Instagram or TikTok for ideas galore.