2023 design trends from Top Drawer London
We've lost count of the number of visits we've made to Top Drawer London over the years, and the January Spring/Summer edition certainly didn't disappoint. From perusing the latest design trends to meeting a room full of our customers – it's simply one of our favourite places to be.
When it comes to design trends alone, Top Drawer is a central space to discover what's hot for the upcoming season. For the second year running The Better Trends Co were the official trends partner of the show, bringing the best forecasting and design advice to both exhibitors and delegates alike.
From colour palettes and graphic styles to materials and digital innovations – keep scrolling to discover the 3 hottest design trends for 2023/2024 and how you can use them in your own print projects.
Trend 1: Modern Psychedelic
This design trend encourages the adoption of joyful, nostalgic and creative outlets through bright colours and bold patterns. Fluid prints mix with hypnotic structured patterns, adding moments of what The Better Trends Co describe as 'design joy'.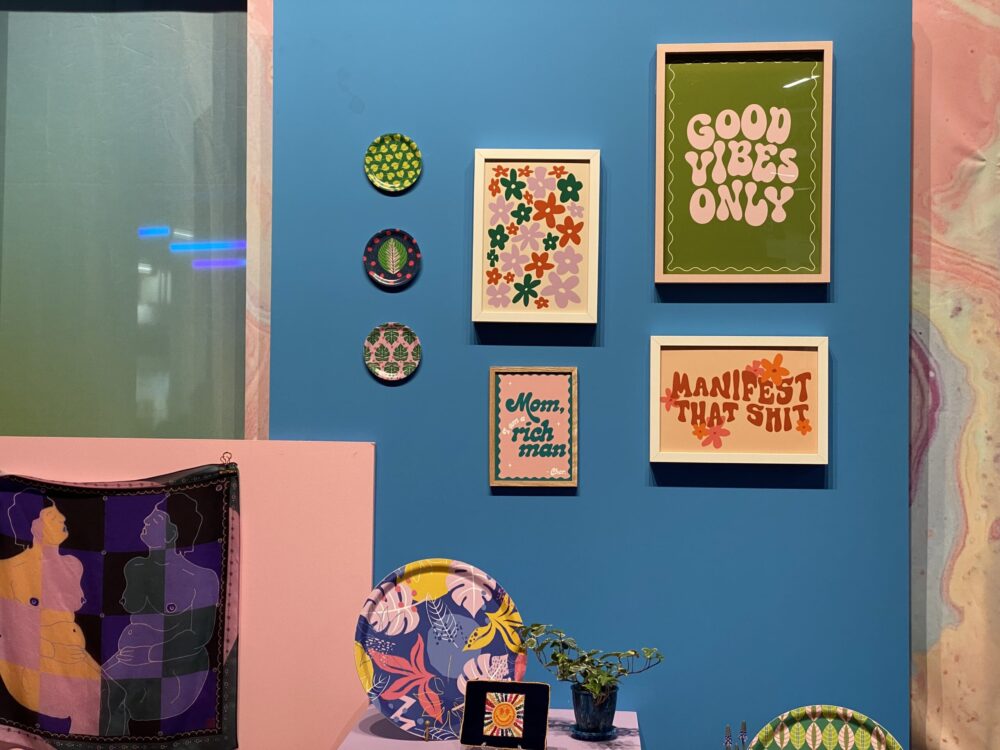 We were so pleased to see our lovely customer Proper Good Prints featured in this area with her eye-catching Poster and Giclee Art Prints displayed in all their glory. From kitchen discos to aperol spritz, Abbie evokes joy in all of her work (and it was amazing to see her stand in person too!).
Trend 2: Rhythmic form
This design trend is all about shape simplicity. It also speaks of repetition and texture working together to create a meditative space, through muted earth tones and desaturated brights. We really like this trend and how resonates in a time where the world is still recalibrating post-covid. It evokes a sense of calm and authenticity but also new beginnings and collaboration.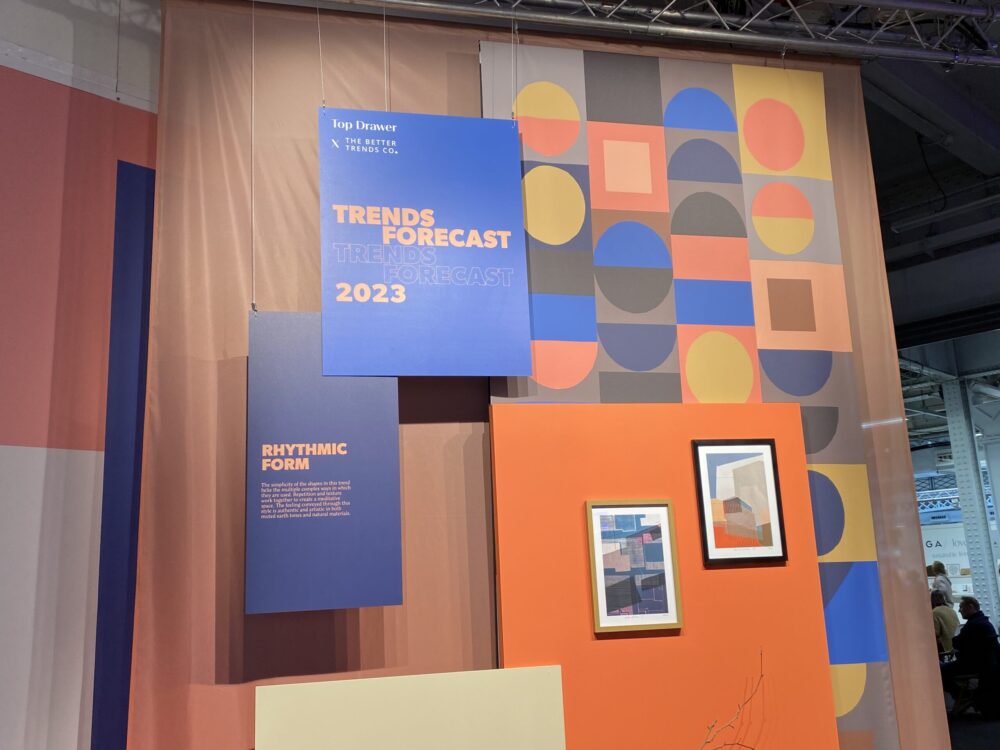 We were especially captivated by Anne Davison Studio's beautiful 'Blok and Pop' Notecards featured below. The simple contrasting shapes create intrigue yet the muted, earthy palette balances the whole composition. Twinned with her sustainable papers stocks we simply love her collection, which also includes Art Prints, Notebooks and more.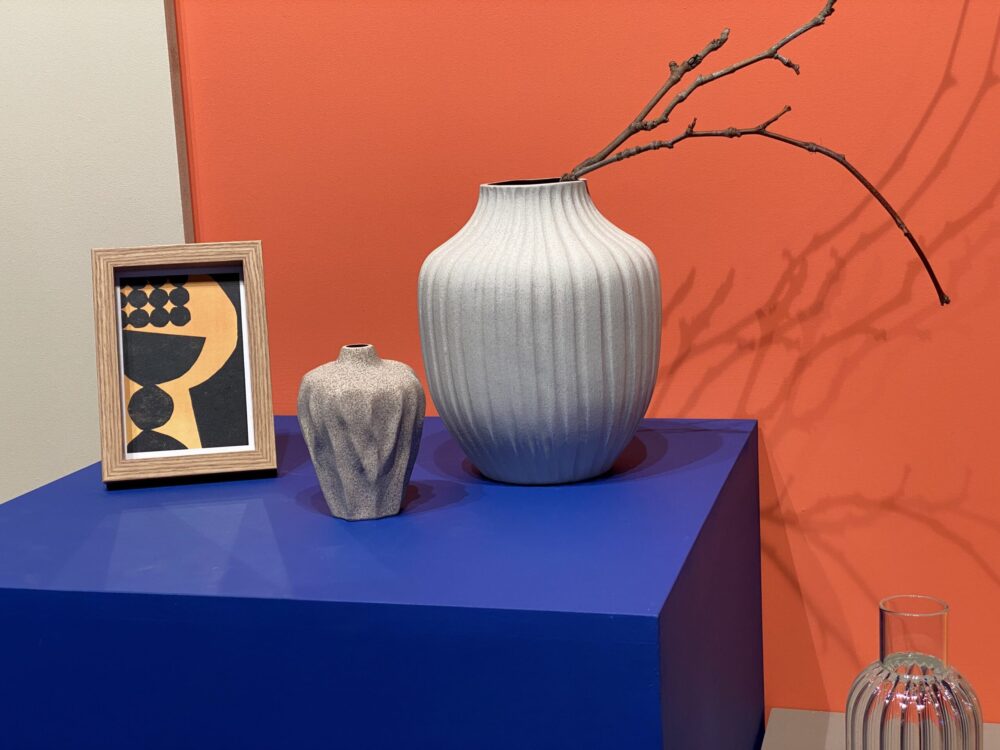 Trend 3: Dreamwave
The third and final trend displayed at Top Drawer this month was 'Dreamwave'. This theme embraces our ever-changing strange world, with creatives exploring alternate realities, fantasies, nostalgia and even the future. Layers of colour, dream-like animations and morphing shapes work together to create a hypnotic and surreal aesthetic.
The team at the Better Trends Company presented visuals for this particular trend via video, which certainly stopped us in our tracks. This trend might seem like a daunting one, but there are many ways to bring this theme to life through print. From weird and wonderful custom-shapes to experimenting with unique paper stocks such as Vellum. There are plenty of ways to test and learn and push the boundaries of your next collection.
However you're using print in 2023, we hope these trends spark some inspiration! We'd love to see how you're using them, so don't forget to tag us on social using #ProudlyPrinted. Happy creating!