4 custom-shaped prints breaking the mould
Our new digital cutting machine has been busy creating a host of incredible custom-shaped prints for our talented customers.
From circular and scalloped to triangular and arched, we can help you create a completely bespoke shape that your competitors can't offer. Sound exciting? We thought it might.
To help let your imagination run wild, we've rounded up some of our favourite custom-shaped prints we've seen this month. Let's have a peek!
Scalloped Menus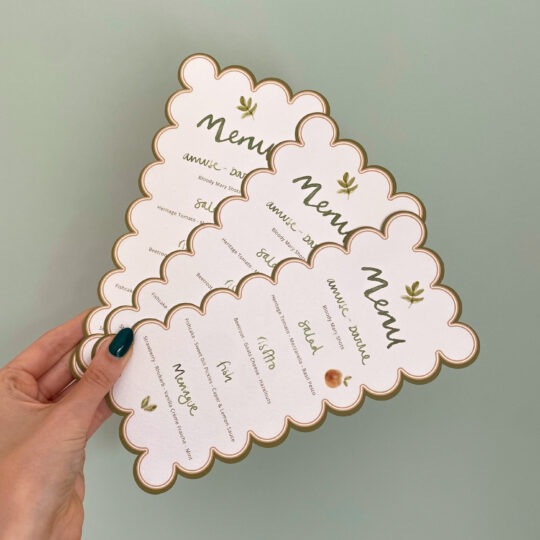 You had us at bloody mary shots! Sophie Jackson Studios really raised the bar with this Menu for her client, Balanced.her. Not only do we love how fun and whimsical the scalloped border is, it's also got our belly rumbling.
Perfect for weddings, formal events or those fancy garden parties, a custom-shaped Menu is sure to up your table-setting game.
Craft thread organisers
Sew Sophie Crafts creates cross stitching kits for those who fancy a craft-break to escape from the hustle and bustle of everyday life.
We had the pleasure of helping her create a batch of super functional embroidery thread organisers, so that her customers can avoid any detangling nightmares. After years of hand-punching each hole, our digital cutting machine has certainly sped up the process of building her kits.
Custom-shaped Stickers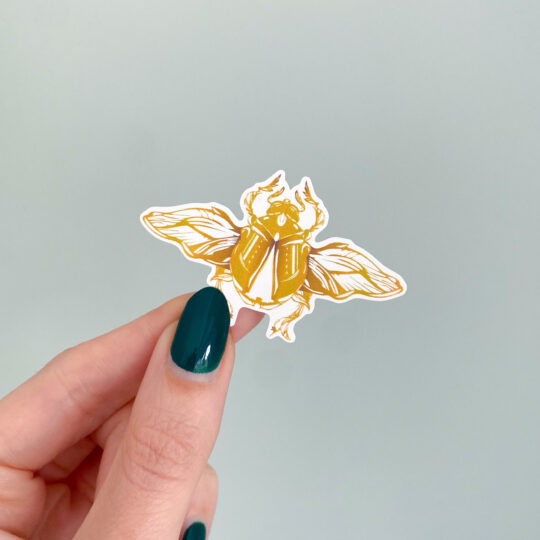 Despite offering options such as round, square and heart-shaped Stickers, we know that sometimes our customers need something a little extra special.
Kiss-cut and supplied on sheets, we worked with The Curious Department on creating these beautiful scarab beetle Stickers to integrate into their packaging. Featuring a completely custom shape, we absolutely loved bringing this unique idea to life.
Unique Wedding Invites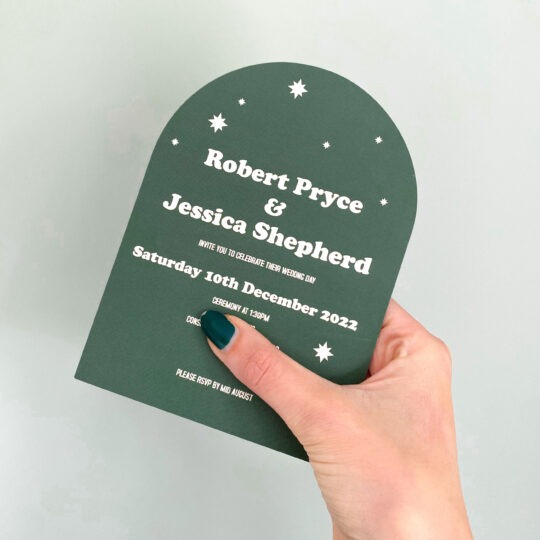 Your Wedding Invite is usually the first to set the scene for your big day, and this custom print will certainly get guests excited from the get-go. A shining example of how to add a touch of personality to your stationery.
Want to make your wedding Pinterest board a reality? Whether you're looking for custom-shaped Place Cards, Belly Bands or Thank You Cards, we can help you create something completely bespoke.
If you've got a weird and wonderful idea – we want to hear about it. So don't hesitate to get in touch with our team about your next custom-shaped print.