Custom printing with our new VeloBlade
At Printed.com, we know that it's not one size fits all. Luckily our digital cutting machine makes custom printing a reality. Say hello to the VeloBlade.
From bespoke Labels and Stickers, to unique Wedding Invites and Business Cards, customising your print using a die-cut shape is easier than ever with this latest machine. And as the newest member of the Printed.com family, we wanted to introduce it properly – and show you the possibilities for your next project.
Custom Stickers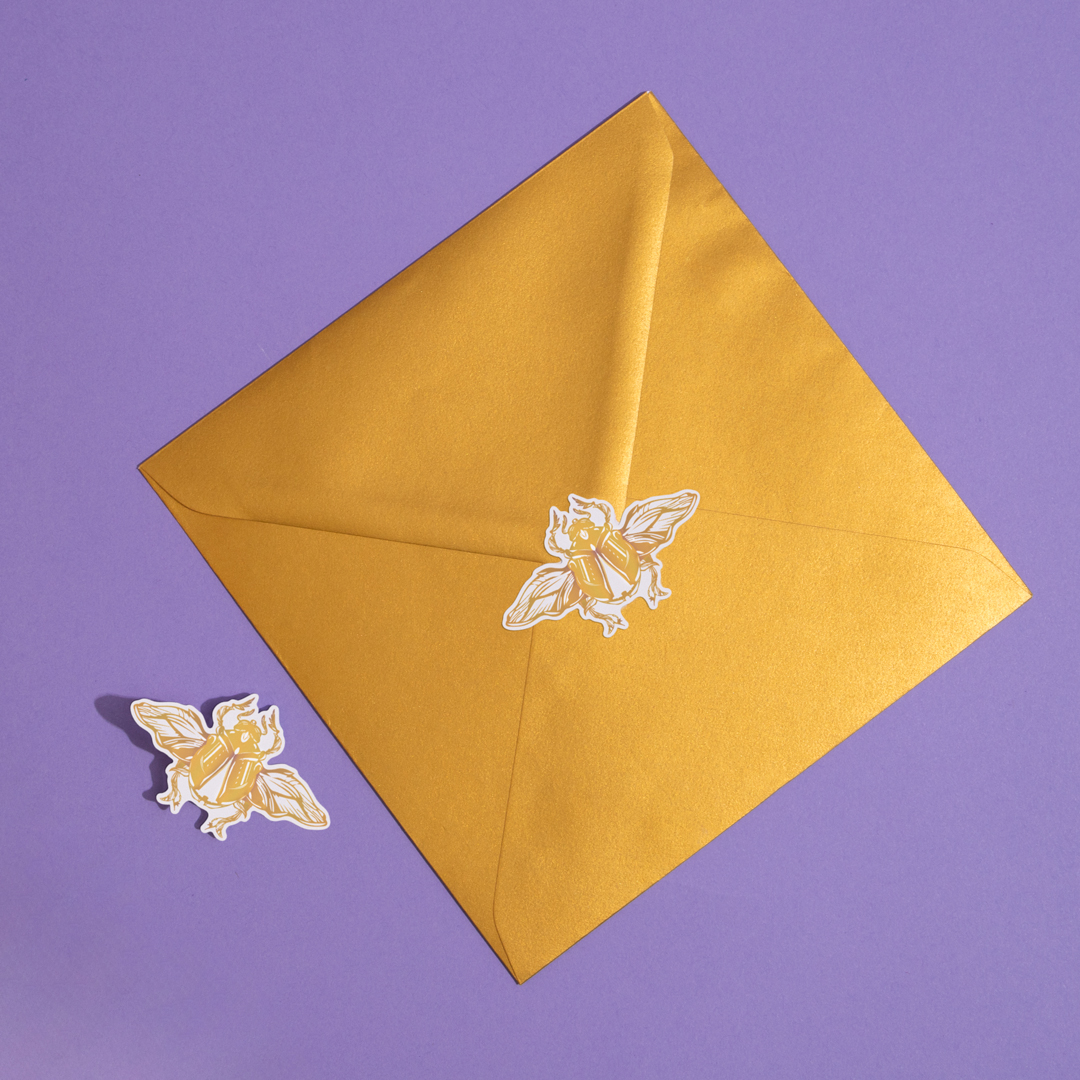 Custom Stickers – we love them. And despite offering 'off the shelf' options such as round, square and heart-shaped Stickers – we know that sometimes our customers need something a little extra special.
With our new VeloBlade, the possibilities are endless when it comes to custom Stickers. We recently worked with The Curious Department on their beautiful scarab beetle Stickers shown below. These are a great example of how you can create something truly bespoke with us.
All of our Stickers are kiss-cut and supplied on sheets. Feeling inspired? If you're ready to get cracking simply fill in our form on our website and we'll help you bring your ideas to life!
Arch Shapes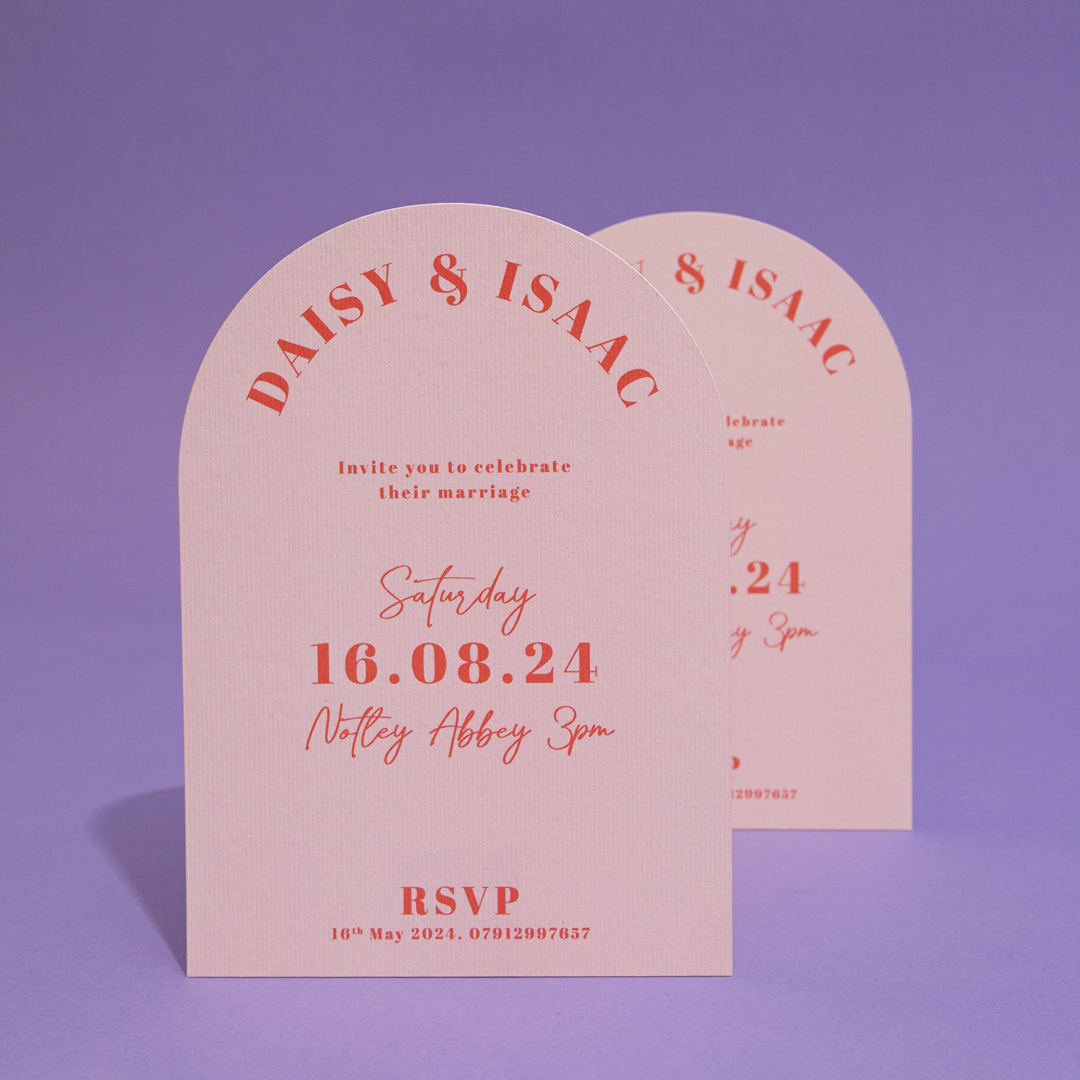 While we love a classic rectangular Business Card or A6 Wedding Invite, we get to witness first hand some of the incredible unique requests you send through to us on a daily basis for something a little outside the box.
With our new VeloBlade, you can let your imagination run wild, especially when it comes to custom shapes. Recently we've seen a stunning trend for arch-shaped Wedding suites, something that with our new machine is really easy to achieve. The above Wedding Invite is printed on our Aquerello paper stock, which gives a beautiful finish with this colour palette.
Custom printing also creates an opportunity to stand out from the crowd. Custom Business Cards are the perfect example, and a great excuse to step away from the classic rectangle. Here we experimented with a hexagon-shaped Business Card, printed on our beautiful Kraft paper stock.
Whether you're handing Business Cards out at an exhibition, or including these in your e-commerce packages – these are certainly going to be memorable.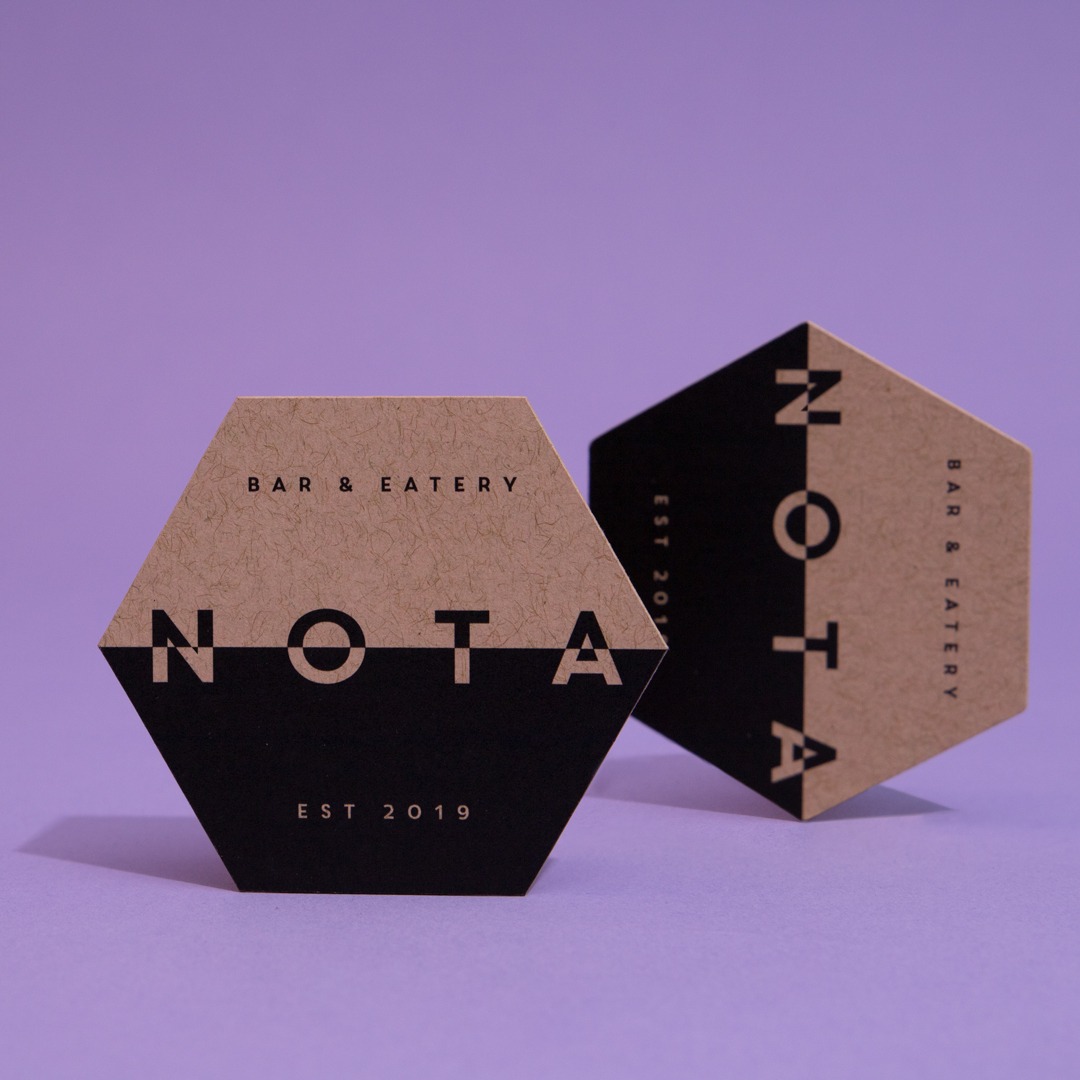 Ready to give custom printing a go? We're ready and waiting to help!
Custom printing artwork inspo
Custom printing isn't just limited to Stickers and shapes. We can also crease and perforate your print, perfect for creating Greeting Cards, Folded Stationery, Tear-off Vouchers, Packaging and more. Your design just needs to have a maximum print area of 440mm x 300mm, which needs to include a 1mm bleed. But if you've got something bigger in mind – that's no problem either.
Our new VeloBlade machine works with all the Printed.com paper stocks you know and love. This includes luxury papers such as Tintoretto Gesso, as well as our eco-friendly papers like Kraft and Recycled Uncoated.
If you've got a weird and wonderful idea – we want to hear about it. So don't hesitate to get in touch with our team about your project. Let's make it real!