Summer retail print guide 2022
With the summer now in sight, we've been busy compiling a list of the most effective retail print products to help boost your business.
Whether you're organising a new product collection or planning your next big sale, giving things a seasonal 'freshen up' is a great way to attract new customers (and engage your existing ones!).
Not sure what to put on your wish list? You've come to right place. Keep scrolling for our roundup of retail print you simply shouldn't be without.
Large Format print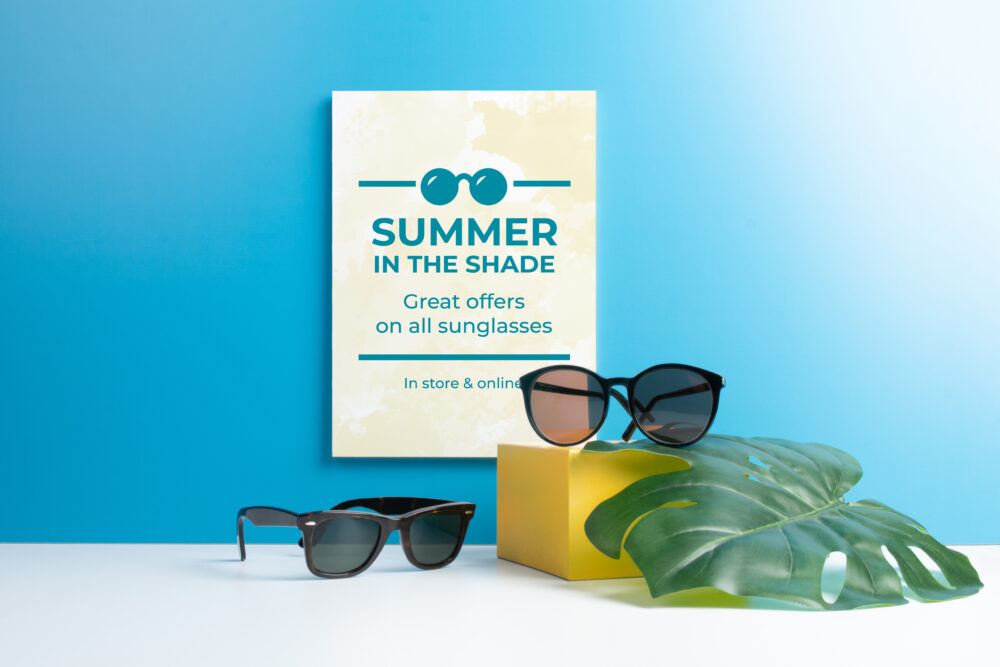 When it comes to retail, Large Format print is king. Whether you have a permanent shopfront, or are looking to exhibit at various events over the season, having stand out messaging is key. Display Boards are a great option and can bring whatever space you're working with to life. With a variety of sizes and mounting options at your disposal (including our sustainable Eco-board) you're sure to find the right fit.
Roller Banners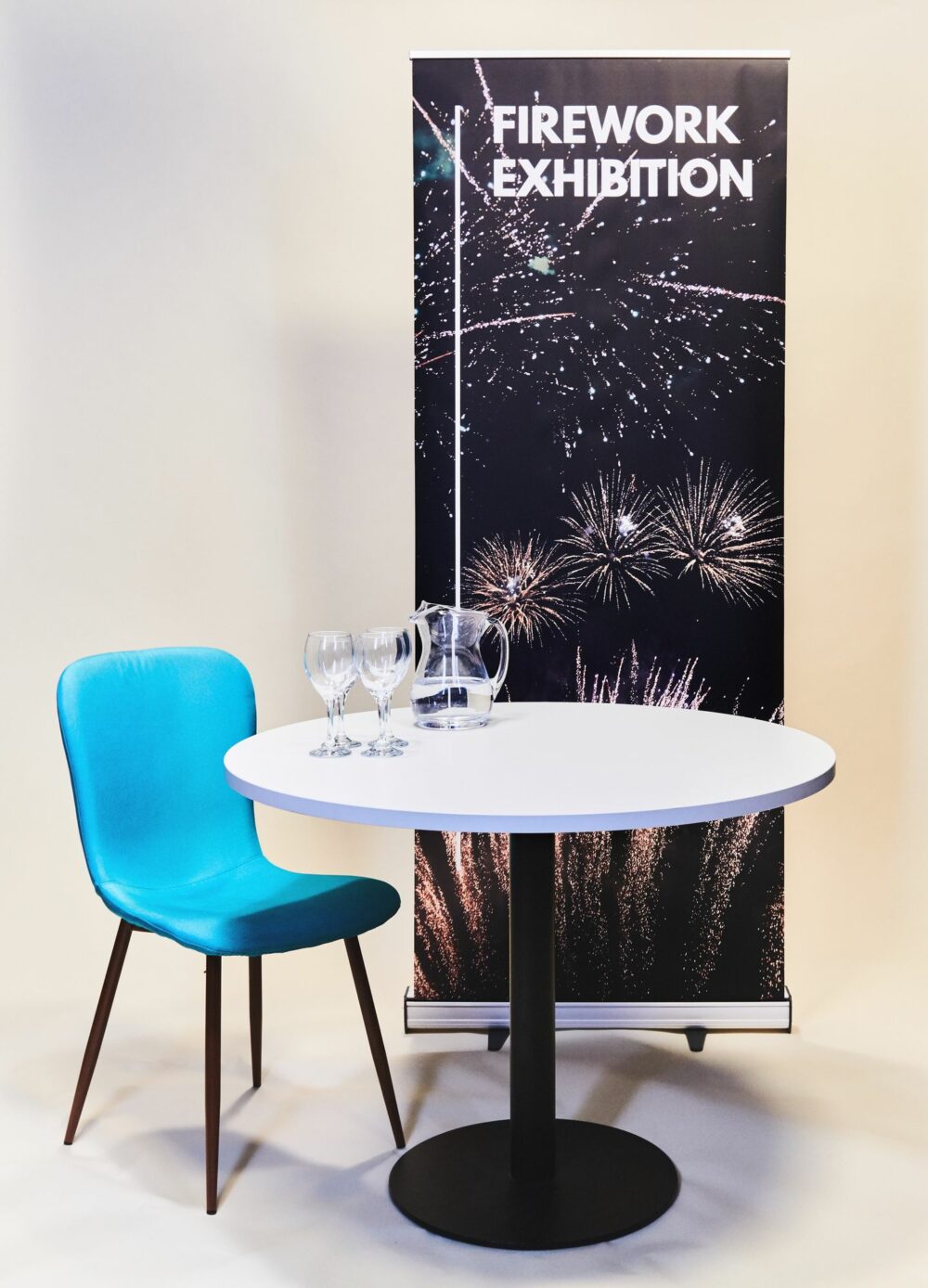 Often dubbed a slightly archaic retail print product, we can't help but have a special place in our heart for Roller Banners. Ideal for adapting seasonal displays, or carting along to your next exhibition or show. A portable, lightweight Roller Banner takes up minimal floorspace, but offers maximum impact. Standard, Desktop, Deluxe, Extra-wide or clear, be unmissable with this traditional, reliable print staple.
Indoor & Outdoor Posters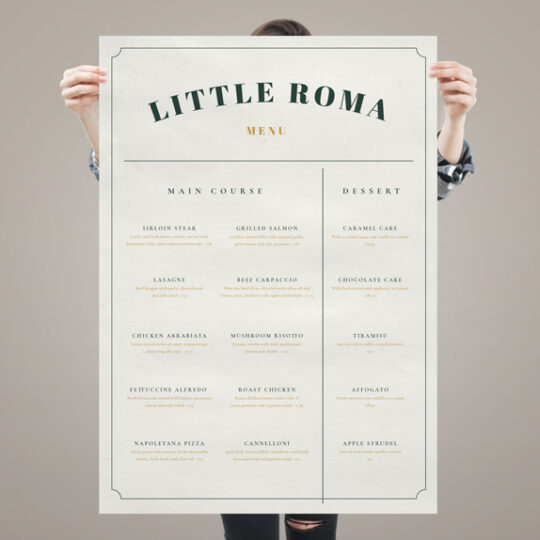 Say it loud with Posters. The affordable, easy way to showcase your message without breaking the bank. With ten sizes available and version printing options to help you save, Posters really are a staple for any upcoming event. From happy hours to special offers, choose from both Indoor and Outdoor options, including our weatherproof paper stock for when the British weather fails us!
Leaflets & Flyers
Covering everything from Menus and Invites, to event Brochures and handouts – all these product can start life as a Leaflet or Flyer. Whether you decide to keep it simple with our Standard or Folded Leaflets, or get a bit more creative with Special Finishes and luxury papers – the possibilities are endless to get your message across.
Strut Cards & Table Talkers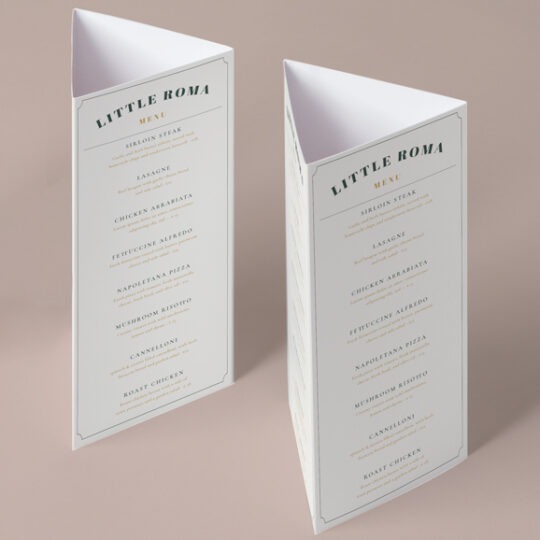 These little prints might not be the first thing you think of when you're planning your next order of retail print. But if you've got a prominent place at your till point or exhibition stand, Strut Cards and Table Talkers offer a compact way to get your message across. With matt or gloss lamination available, your designs will stay pristine for as long as you need them.
Branded retail print
Spring cleaning? We love it. So much so that we actually recently had our own brand refresh. So as we move into a new season, why not look to update some of your other branded retail print. From revamped Business Cards and Compliment Slips, to Postage Labels and branded packaging. Your Business Stationery should showcase the passion you have for what you do, so make sure it's up to scratch.
Feeling inspired? Shop the Retail Print Collection right here, and pave the way for the best summer of sales yet.