Check out our brand new look
Our Printed.com world is bigger and better than ever, and we felt like it was the right time to invest in the look and feel of our brand. Because… well who doesn't love a bit of spring cleaning?
Bringing brilliant ideas to life has been our passion for over a decade. And helping our customers grow (no matter who they are!) is a huge part of our business. Whether you're a creative sole trader starting out on your journey or an expanding corporation – print is just our 'thing', and we genuinely love what we do.
Aside from all the excitement over our new look (yes, we even have new team t-shirts!). We're busy planning a host of new and exciting innovations for 2022. So if you thought the fun stopped here, you were much mistaken – because we're only just getting started.
Now we couldn't talk about our fresh new look without mentioning the brains behind it all – our friends at LoveGunn. This team of brand gurus spent a lot of time with us to help create a look that really reflects who we are. They also willingly bundled themselves into our Newcastle-based studio for a full day of fun and photography.
Tom (Creative Director and Co-Founder) had this to say about the whole experience:
"From starting to work with the team in September 2021, what really came across was the passion, loyalty, commitment and pride that everyone had for Printed.com. We took this energy and used it as a springboard for the strategic brand vision, as well as the new brand identity. When you work with passionate people, creativity, trust and confidence grows across the entire team.
The springboard for the new direction is 'Let's make it real'. Printed.com helps bring customers ideas to life and create something you can physically see and touch. Whether it's Wedding Stationery for your perfect day, a personalised Greetings Card or direct mailer for your business marketing. It's about creating something that's real – and that allows us to bring a new emotional perception to the brand.
The idea of 'real' also reflects the people within the business and the level of customer support Printed.com offer. It's the ability to talk to a real person at the end of the phone and knowing that person is going to help you through the entire process of getting your idea made into a reality.
Working with a passionate client team who trusted us at every step meant each part of the rebrand felt exciting. It allowed us to flex our creativity. We wanted to be bold and brave to give Printed.com a new level of impact – and I think as a team, we've achieved this together."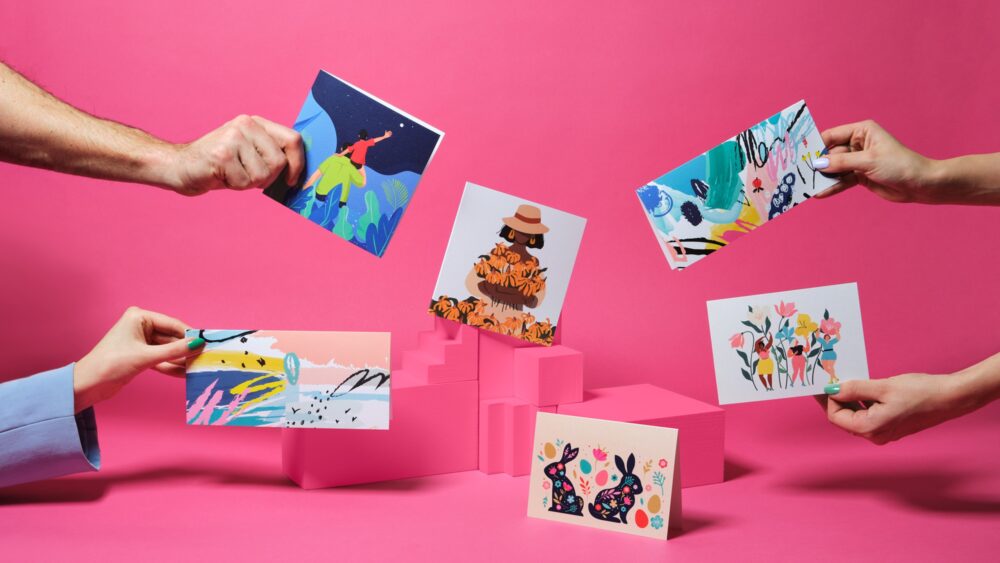 Our new look will be rolling out across our website, social channels and newsletters. Rest assured, despite things looking a little different around here, we're still the same people doing what we love.
Thanks for continuing to choose us as your print partner. We can't wait to see where your next print project takes you.
Together, let's make it real. #LetsMakeItReal