Our top five tips for updating and adapting your business
With lockdown measures continuing to change, everyone is having to constantly adapt, so we've put together some of our best tips and advice for your business in these ever-changing circumstances.
It's a difficult time for everyone right now. In a sea of constant government updates about COVID-19, many companies are having to rapidly adapt and make big changes to their operations. While it's been a big ask for so many people, we're always here to help. While lockdown restrictions continue to change, there are still things we can all do to make the most of the present.
We've put together our best tips and advice for things you can do to help your business right now.
1. Continue to update your online presence
When was the last time you updated your website? Last month? Last year? When you launched?
While a number of shops and businesses are now reopening, many consumers are continuing to browse online. With that in mind, it's a good idea to make sure you're keeping your website up to date and have details about your businesses new policies, opening hours and general updates clearly visible on the homepage. If you've reopened a physical store with new social distancing guidelines, make sure to have these listed too so customers know what to expect when visiting.
Here's a handy list of things other things you can check right now.
Is your 'about us' section up to date? Every website needs a good company bio. While most businesses have one, if it hasn't been updated recently it might not reflect who you are as a brand now. Check to see if it covers all your current values as well as any major changes your business may have gone through over the past few years.
Is it easy to place orders online? If you're moving more orders online, take a minute to make sure buying from you is easy. Consider your customer's journey as they navigate your website and be open and clear about delivery options, especially if they've changed or if certain options aren't available any more.
Is every page SEO optimised? Every business wants that top spot on Google, and now makes a great time to make sure you get it. If you need a hand with hitting those prized positions in Google's Search results, make sure to check out our top tips given by our very own Acquisition expert.
Is relevant news visible on the homepage? Any sale information or major business updates should be clear on your homepage. These work best as a banner or pop up so new and returning customers can stay up to date with what's going on with you. It'll save you answering more phone calls and emails in the long run!
Are you posting regularly on social media? This is very important at this time. Whether we want to admit it or not, most of us spend hours scrolling through social media– especially when we've got more time on our hands. Making sure your social media pages are updated and interesting is a great way to catch people's attention day to day, let people know about updates and to inject some much-needed positivity into people's day.
2. Review packaging/ consider what you could sell online
If people have been ordering a lot from your website, take some time to review your packaging and see if it could still be improved- it's a great time to get creative. Besides adding important things like your Business Card to your packages, in this time it might be a nice idea to add a note to thank your customers for their support. You can create your own Thank You Cards or a personal Postcard with your own words or a discount to encourage them to order again. To spruce up the packaging itself, add a branded Sticker for that perfect finishing touch or add a Return Address Label for fuss-free exchanges.
Luckily most postal services and couriers are still offering a 'no-contact' delivery to help during this time. This could be a great thing to highlight when people place orders.
3. Strategise for the future
No matter how the present continues to look, it has given a lot of us time to think about where we want to go in the future- even if we can't be certain. If you're having to make quick changes to adapt, make sure to advertise this clearly to your customer base. You could create temporary signage for your physical locations to inform people of new social distancing measures and opening hours. If you already deliver or have takeaway options, print Leaflets to post in your local area if you need to remind people.
For the longer term, think about what you'd like to achieve by the end of the year and what next year could bring for you. With the present still constantly changing, you don't need to pressure yourself to achieve anything huge or life-changing. Set small goals that you could do each week or month and think what your ideal scenario for the end of the year could be. With more and more restrictions being lifted, now could be a great opportunity to see how your business could change and where you might be at the end of the year. A goal might be something as simple as hitting a certain number of orders, to have your website completely updated, or even something like launching a new product range or rebranding.
4. Test new ideas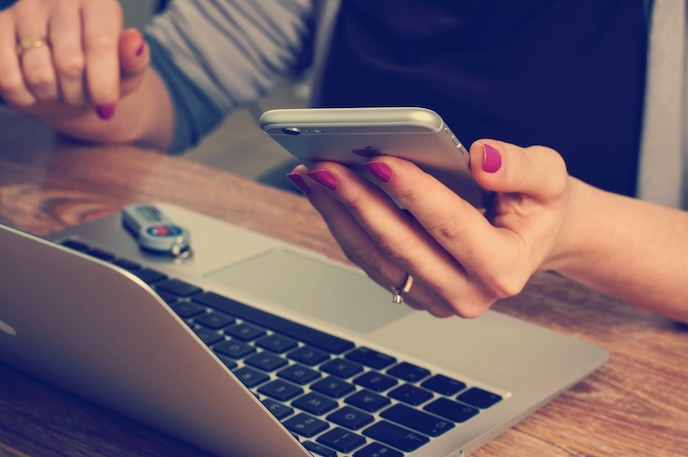 Why not get to know your audience a bit better? As lockdown changes continue, find out how your customer base is reacting and what they want from your business. This can be as simple as running a poll on social media, sending a survey or just creating a submissions email for people to send ideas to. It's a great way to craft a more personal connection with your customer base and have them be a part of the ongoing plan for your business.
You can also test new ideas to see how people react. Whether that's a limited run of a new product or giving sneak peaks of upcoming ideas and projects, there are plenty of ways to keep your marketing and content fresh while also gathering ideas about what to do next for your brand.
5. Ask for help and take time for yourself
It can be difficult not to go stir crazy, especially if you need to isolate yourself or if you've been working for home for months. While these are important measures implemented to help us all, they can still be tough. Just remember to take some time for yourself each day. Whether it's writing down how you feel in a journal, spending some time in the garden if you can or just talking to friends and family over video chat- try and find something that keeps you smiling. The internet is already flooding with people sharing their strange new isolation hobbies, maybe it's time to find one too!
At Printed.com, we're doing everything we can to help our customers during this time. If you need any help or advice about an order or any of our services please get in contact with our Customer Service Team and they'll be more than happy to listen.
With the continuing news about the spread of COVID-19, we're taking a moment to let you know how this is affecting Printed.com and the steps we are taking to ensure that both our employees and customers remain happy and healthy.
A COVID-19 update from Printed.com
---