Discover the custom-built systems at Printed.com
At Printed.com, we're pretty proud of how far we've come in 10 years. But we don't often share many insights around the custom-built backend of our business, which in essence makes everything you experience with us possible.
What does 'backend' mean we hear you ask? Essentially it's the part of our system responsible for storing and processing your order data with us. It sits at the very heart of your Printed.com experience and has been developed via countless tests and customer-led feedback sessions. This system is unique to our business and sets us apart from the competition (so it feels only right to show it off a bit!).
From the first click on our website to the moment you hold your print in your hands, our intuitive systems ensure the process is as smooth as possible. This means not only a slicker experience for you, but it also allows our factory to run more efficiently.
So what do these systems look like? We've put together a brief introduction to the 3 core pillars of the Printed.com backend, to explain more. So scroll on for a geeky window into our world!
1. Brain (the custom-built engine)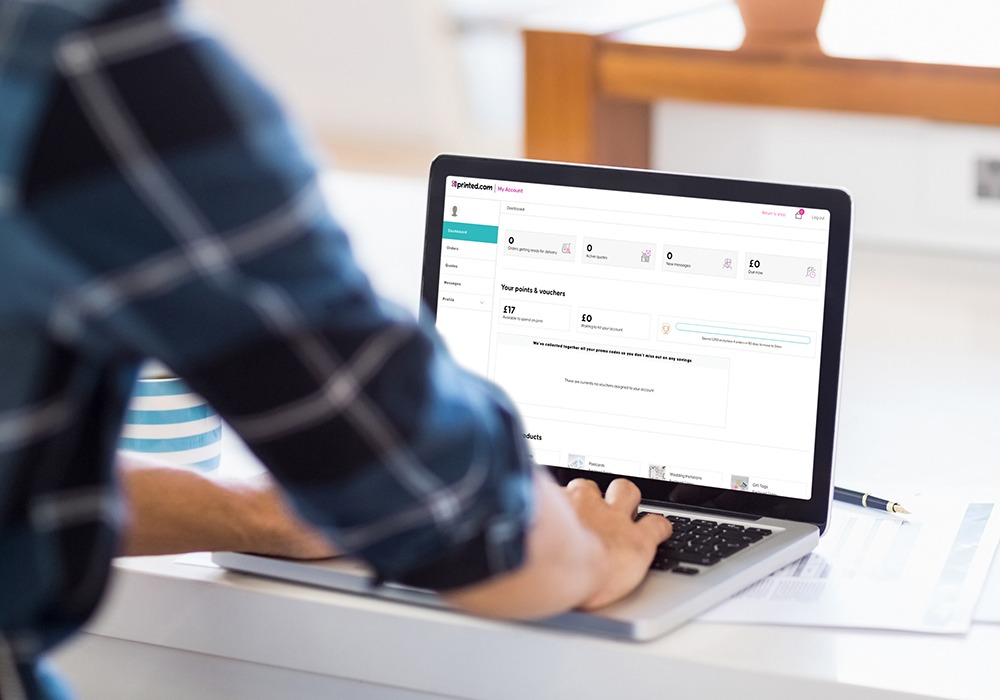 The 'Brain' is our internal name for the backend of our entire business. This system has been in the making for a number of years and is powered by an intuitive API. The rules and processes within 'Brain' allow for speed of ordering, with the ability to collate all the essential information about your print order so you can checkout without a fuss. From selecting your paper stock and special finishes, to splitting your basket and choosing your delivery carrier. This is all doable because of 'Brain'.
From the numerous orders we receive on a daily basis, around 50% of these will go straight to the print presses thanks to this system. But where do the other 50% of print orders go?
2. Eyes (the artwork manager)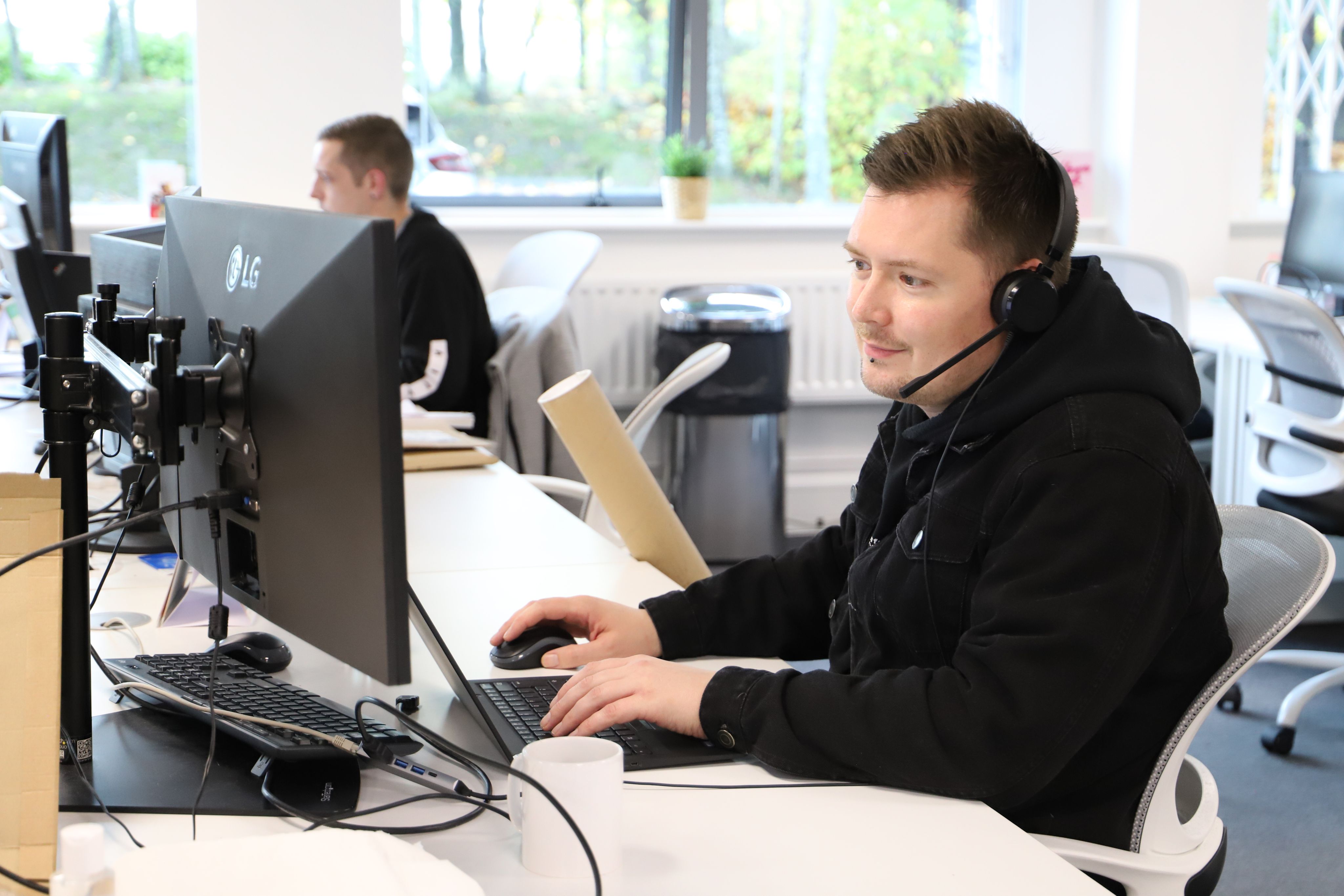 To get your prints to you as quickly as possible (and to help save the planet by minimising re-prints) we developed a midway customer order checkpoint, known internally as 'Eyes'. This system intuitively detects artwork quality, and any setup errors such as document bleed, sizing, format issues etc.
This application allows very little room for error, and any artwork that gets flagged at this stage moves into our pre-press system, where our dedicated team can help get your order print-ready. If there are any significant issues this system also allows us to flag issues directly with our customers, meaning you can re-upload artwork if necessary to avoid further delays to your order.
So once your job ticks all the boxes and passes through 'Eyes' where does it end up next?
3. Palm (the print production)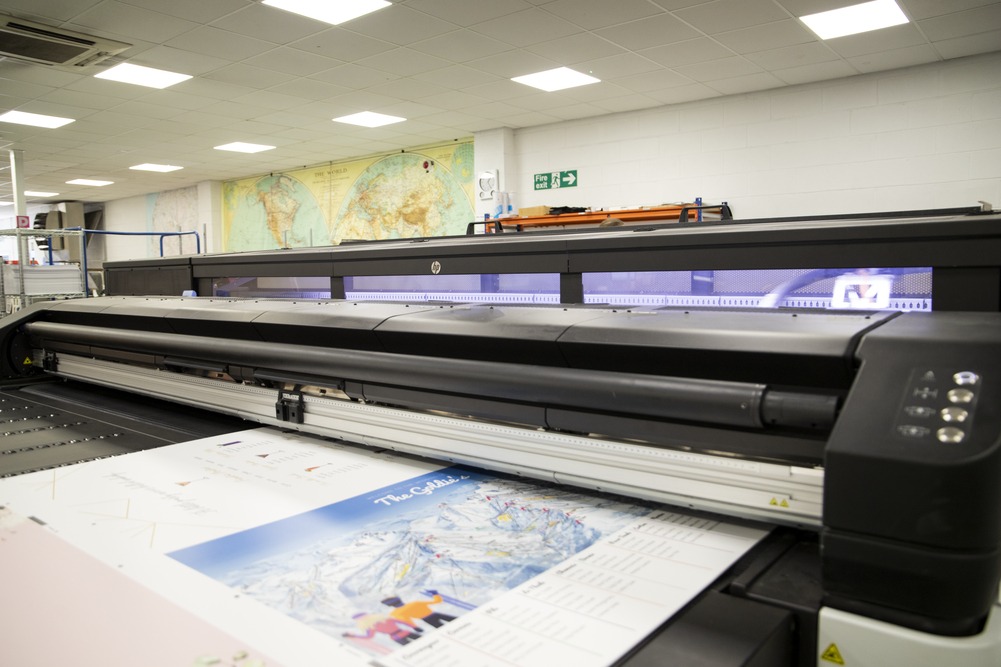 'Palm' is our internal name for the production element of your order. To manage the thousands of orders we receive each week, it's important that we have visibility over all touch-points when it comes to the physical print process. 
Our custom-built 'Palm' tool works hand-in-hand with our 'Eyes' functionality, pulling together important job data via a (very complicated!) dashboard that showcases each job type coming into the factory. This allows us to categorise our dispatch and delivery systems, so essentially we can fulfil your unique order requirements, such as next day delivery or delivering to multiple addresses. 
From our 'Palm' to yours, at the end of the process your print is shipped, having been on quite the journey don't you think?
Additional investments
To add to the huge developments in our backend systems, we've also recently added to our printing presses, welcoming a VeloBlade and Canon IX3200 to our factory. The new Canon IX3200 alone prints over 4,500 sheets per hour, and will allow us to get print to our customers quicker with even more consistent results.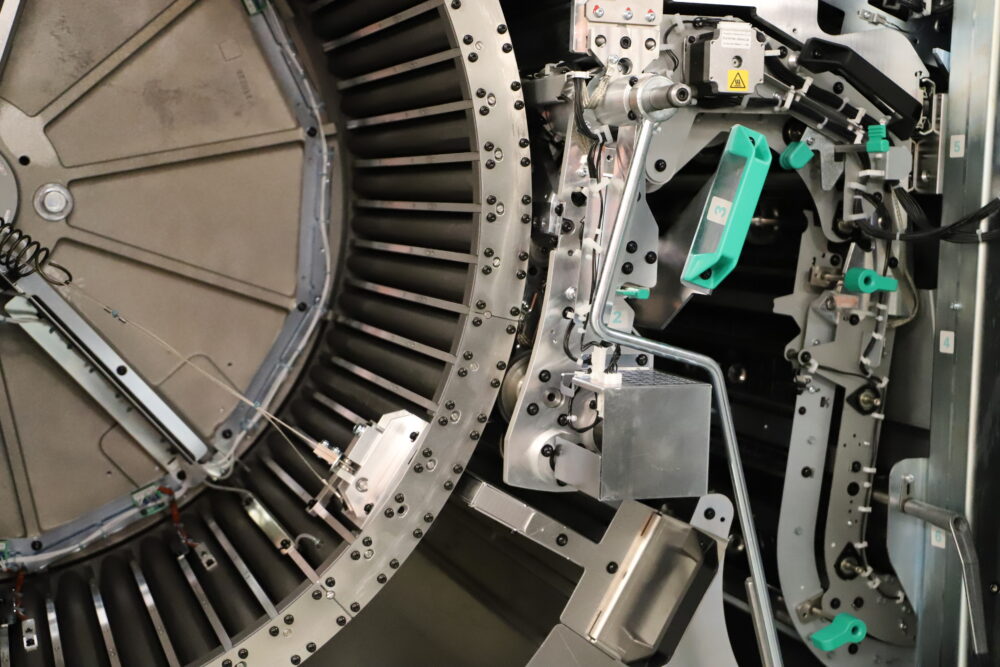 It's with these custom-built systems and new investments that we have the scope to grow alongside our customers. And we're excited to have you along for the journey!