Say hello to the new and improved Printed.com
At Printed.com when we say, 'you spoke, we listened' we truly mean it.
Over the last few years we have hosted multiple user group sessions with our customers across a wide range of sectors to help us understand how to best grow our platform alongside your needs. This has helped us identify key areas for improvement and innovation when it comes to getting your print your way, and our latest development release today marks our biggest and most ambitious upgrade yet thanks to all of your feedback!
The Printed.com you see now encompasses everything we stand for as a business – putting our customers at the centre of what we do, and from all of the team here, we thank you for pushing us to be the bigger, bolder and braver business we are today.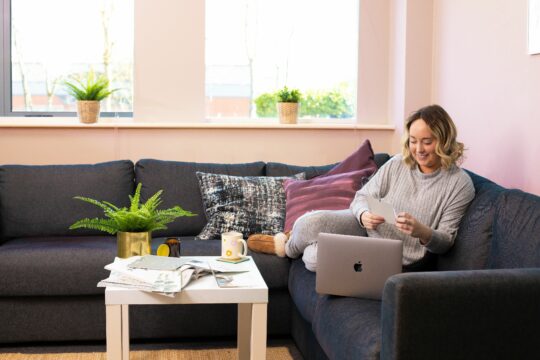 What we've changed
At first glance our new platform upgrades might not look much different from the Printed.com you already know, but underneath the surface we've worked hard to alleviate a number of 'pain-points' to help deliver a much slicker experience.
Key highlights include:
Easier general navigation

With improved access to our huge range of products, papers and finishes across the site

Upfront delivery dates and pricing

Full transparency of costs for your quoted job

The option to deliver to multiple addresses from the same basket

Split orders for different clients / customers, including file copies

Better experience across mobile, tablet and desktop devices
The biggest update to our site however has been around 'My Account'.
'We've completely redesigned My Account to reflect the growing business requirements of our customers, making reordering seamless, updating our invoicing processes and giving greater flexibility to manage address books. Running a business in the last few years has been difficult for everyone, so eliminating pain-points and making the whole experience quicker and easier was our number one aim.'
Chris McShane, Marketing and Product Director, Printed.com
For a more in-depth walk-through of the above updates, check out our handy guided video below.
Development support
We couldn't talk about the launch of our new site without mentioning the incredible work of our development partners, Just Coded. This team of incredible humans continued to work alongside us, even after their headquarters in Ukraine became unusable due to the ongoing conflict.
'A big thank you to our trusted partner Just Coded. A wonderful team who in the face of very sad challenges in their home country of Ukraine, and despite being entirely uprooted across the country have continued to work with us during these tough times, delivering as always on time and with excellent standards.'
Nicolas Green, Founder, Printed.com
What our customers say
We gave our lovely friends at TreatBox a sneak preview of our website before it fully went live this week. It was a great opportunity to showcase all of our hard work and take them through the new and improved ordering process for some of their staple print products.
Founder of TreatBox Ltd, Zoe, had this to say about what the updates mean to her business:
'Straight away we noticed how much simpler it is to navigate around the 'My Account' section. Everything looks sleeker and it's much easier to find past orders, which is something we look back on a lot for products we repurchase like our Greeting Cards and Gift Tags.
Seeing the exact delivery date earlier on in the ordering process is great and the ability to 'split the basket' is going to help us be a lot more flexible. As we sell a range of subscription boxes, we often need certain prints faster than others, so it's nice that we can now split our orders up in terms of urgency.'
Thank you
In a nutshell, the latest upgrades to the Printed.com platform are going to save our customers huge amounts of time when it comes to ordering print – giving them time back to focus on what they love doing.
Thanks for continuing to be part of the Printed.com journey. We really hope you like what you see. We will continue to evolve, develop and improve and look forward to sharing more updates with you soon.
As always, if you have any questions or ideas – don't hesitate to get in touch with the team. Together, let's make it real!