Meet self-care gifting business, TreatBox
We recently ventured on an 14 hour round trip to Hastings to visit our awesome customers at TreatBox.
Founded in 2014 by Zoe, TreatBox is a self-care gifting business designed to spread joy. From adorable stationery and jewellery to beauty products and sweet treats, each box is filled with a whole lotta love from the ladies at TreatBox. And it was only right that we share the love by getting to know their amazing brand.
So without further ado, let's introduce you to the small business behind our next Customer Stories campaign.
Hey Zoe! Having starred in our recent campaign, what was the best part of the experience?
My favourite part of the experience was the factory tour, seeing our products being made was so so cool. It was amazing to see it all come to life. And also getting to show some of the Printed.com team around our space at TreatBox too!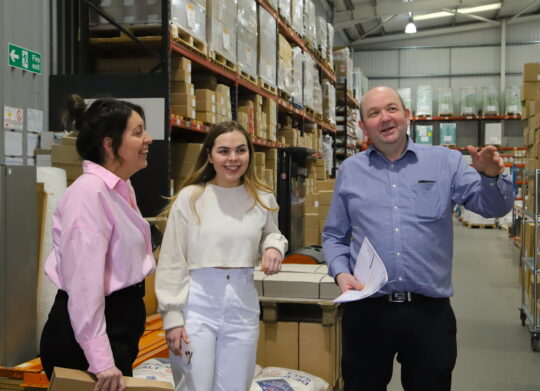 How did you feel after seeing your products being printed in real life?
It was really cool to see our products being printed and seeing them come to life right in front of my eyes after working so hard on them back at TreatBox HQ.
Did you see anything being printed that you've been inspired to create next for TreatBox?
We saw some Foil Art Prints in the factory that caught my eye, and we might just be designing some to print as we speak….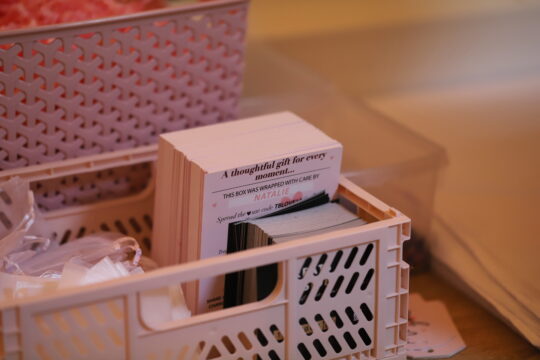 After having a tour of the factory and office, did anything surprise you?
The every day running of the factory and the outstanding processes were so amazing to see. Everything looks like it runs so smoothly!
Since we've seen you last, have you been working on any new and exciting projects or launches?
Yes, we've been working on our Mindfulness range, we were lucky enough to see our set of 10 Mindful Cards being printed at the factory and we have now finalised this collection with some new prints and cards too.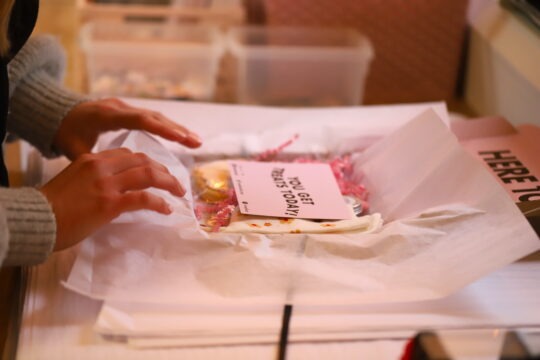 If you could give one tip to a small business just starting up, what would it be?
It is hard work! This isn't an easy road to go down, do something you LOVE and expect to work hard; this isn't going to happen overnight. I think social media and the press is to blame for exaggerating timescales to make it sound like it has happened overnight.
Stay in your own lane and don't compare what you are doing to someone else because you could be comparing two very different timelines and stories.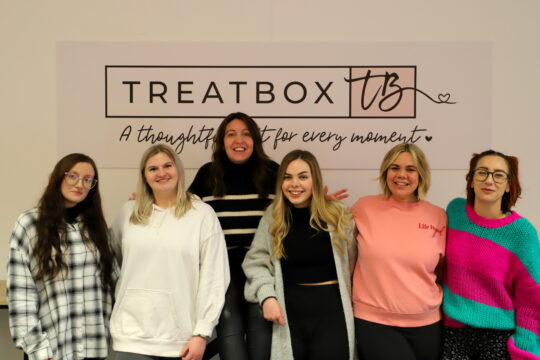 Finally, how can people shop from you, or find out more?
You can find us at treatboxuk.com, on our Instagram at @treatboxuk and on tiktok @treatboxlimited. You'll find lots of behind the scenes from the team!
We had so much fun getting a window into Zoe's life. Make sure to tag us or use the hashtag #ProudlyPrinted on Instagram. Who knows, you might be the next feature in our Customer Stories campaign.