Clear Roller Banners – how and when to use them!
Just when you thought you had all the Health and Safety print your business needs, we introduce to you… Clear Roller Banners! These genius clear protective screens help provide a quick and easy way to keep your customers and staff safe, by creating a non-intrusive social distancing barrier.
In times of Covid-19 – businesses must adapt to thrive. Read on to find out how Clear Roller Banners can help restart your business today.
Gyms, studios and sports centres
As the UK begins to return to faithful gyms and yoga studios (to no doubt work off a few lockdown pounds!) things are going to look a lot different. Social distancing measures remain, meaning that gym equipment and workout spaces need to adhere to strict Health and Safety guidelines. Clear Roller Banners are a great way to position clients at a safe distance from each other. Be it in between treadmills and cross-trainers or within sports halls to demonstrate individual workout areas. These measures will help ensure that (in these especially sweaty environments) every effort it made to keep clients separate and safe.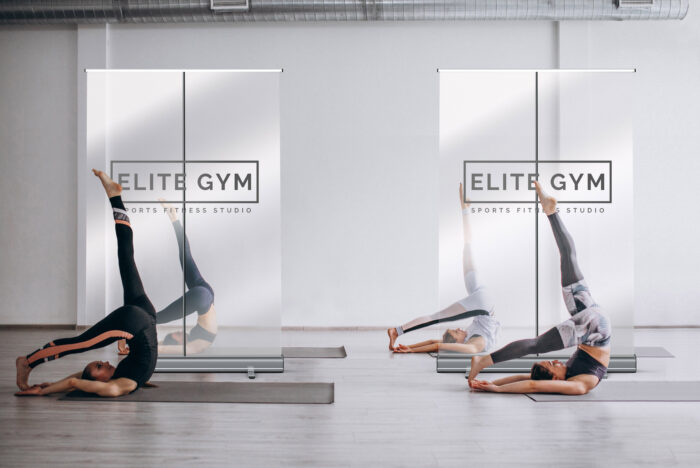 Hair salons and barbers
If you haven't already visited a hair salon or barber, then it's likely about time you did! As the nation scrambles to tame their luscious locks, a different experience can be expected altogether. Due to the nature of salons, a seated area is required for each client. In such close proximity, it can be hard to stick to one area when reaching for various combs and conditioning treatments. Clear Rollers Banners help create a 'cubicle' setting, alleviating any concerns your client may have around social distancing. What's more, each banner can be easily wiped clean after each customer for that added level of reassurance.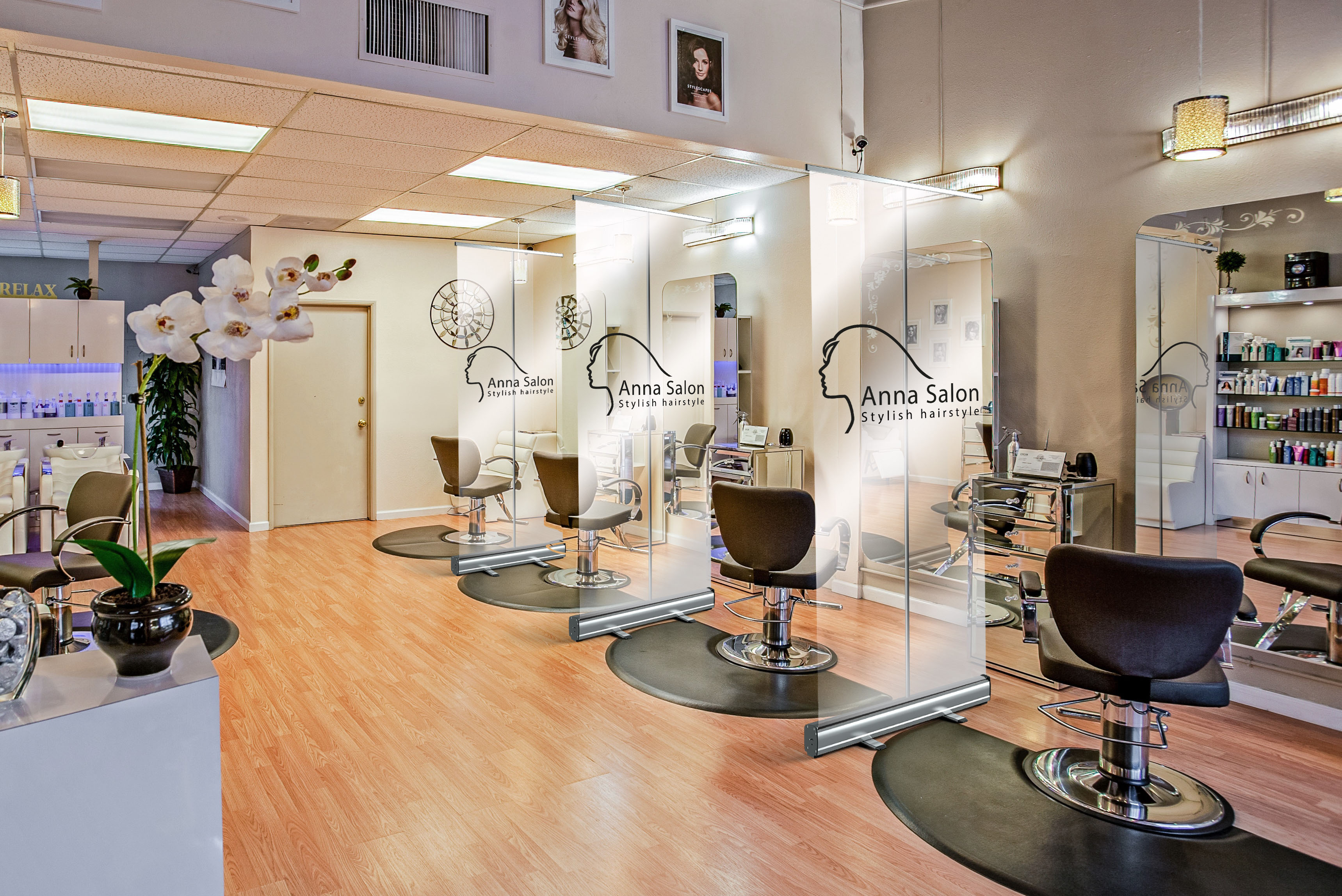 Beauticians and nail bars
We don't know about you, but we're certainly in need of a pamper! As your clients peruse their summer nail colour options, you can reassure them that with the use of Clear Roller Banners they can stay safe in their own personal bubble. If you're perhaps expecting a small group booking, the transparent nature of these banners will mean that your group can still engage with one another throughout their treatment.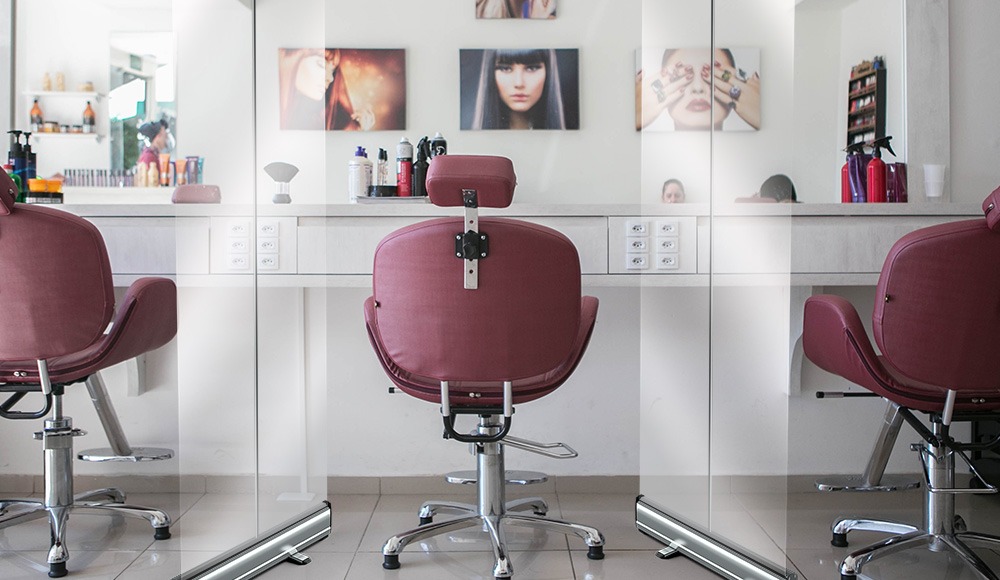 Hotels and offices
As accommodation and office spaces begin to reopen, communal areas will remain an area of concern when it comes to social distancing. With Clear Roller Banners in situ in areas such as lifts, meeting rooms, cafeterias and receptions – staff and visitors can navigate this strange time with confidence. What's more, the nature of our Clear Roller Banner product means that enclosed spaces can still feel bright and open. (So the experience of that long-awaited office reunion or luxury staycation doesn't disappoint!).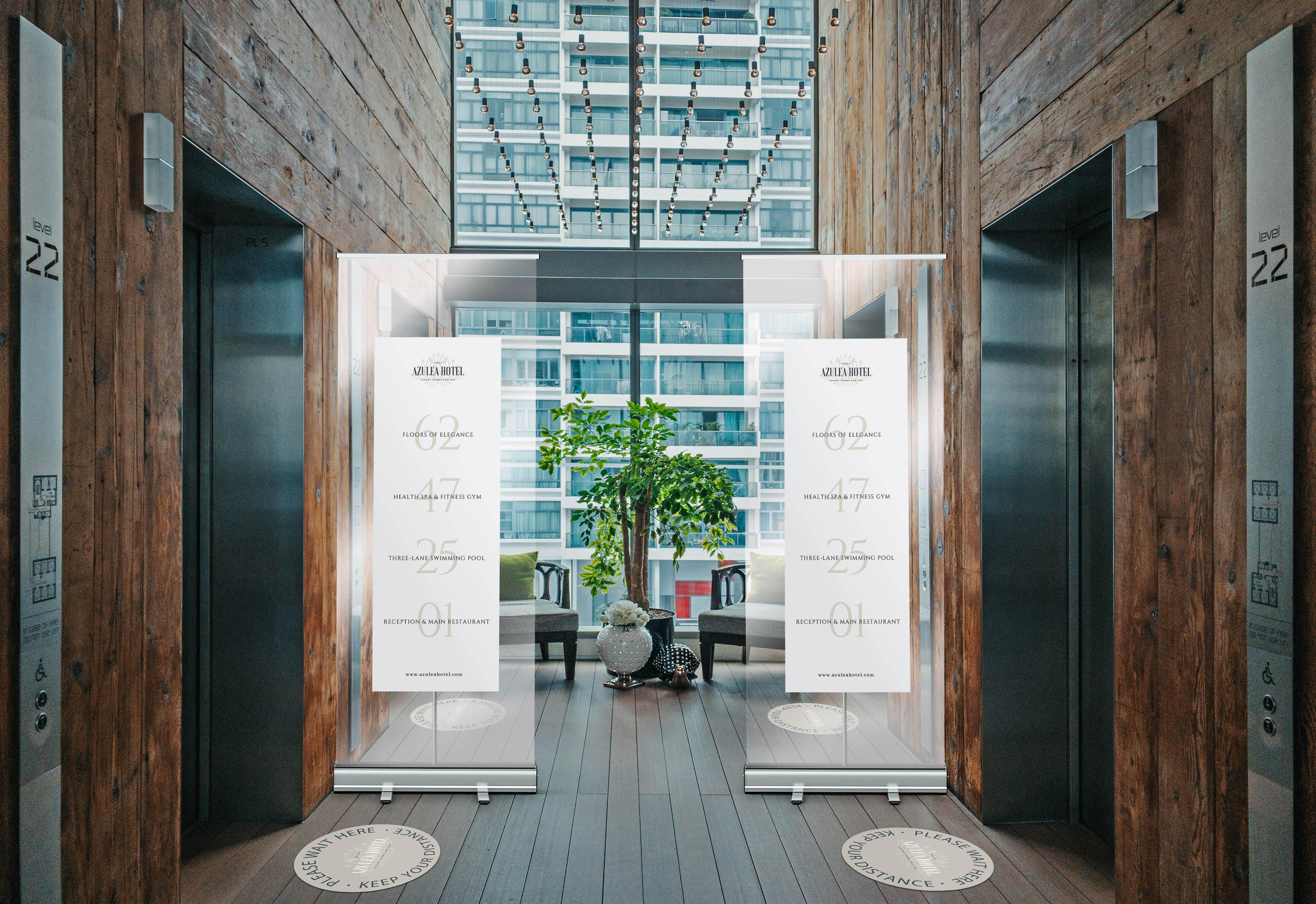 Cafes and restaurants
Whilst the summer months offer numerous alfresco dining opportunities, indoor cafes and restaurants will still require many customers to enter into enclosed spaces. With the addition of Vinyl Floor Stickers and Indoor Posters as queuing guides, Clear Roller Banners can be used to help protect countertops and food displays. (Not to mention your valuable staff members!). The free standing, lightweight features of these banners also means that they are easy to transport and move around if needed.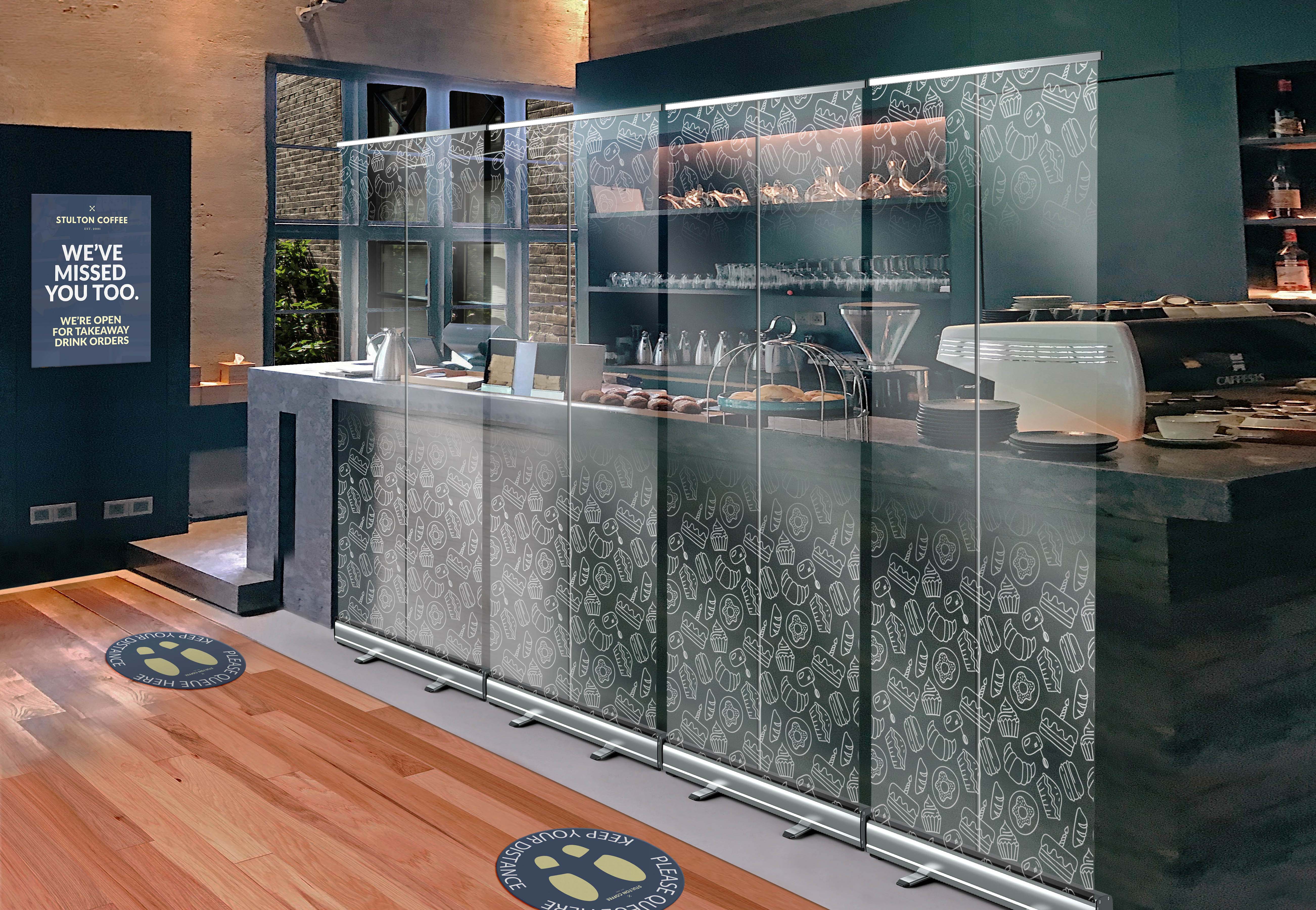 For Education
The uses don't stop there! With schools returning in August and September, Clear Roller Banners can be implemented in a variety of ways to help keep students and staff safe. To help at lunchtime, they can be used to divide lines and be put in front of food hatches and cashiers as well. Coupled with Vinyl Floor Stickers or Social Distancing Tape to keep the flow of students steady, they can help stop crowding. Placing them in front of office windows, between classroom desks or to separate crowded areas also adds an extra layer of protection during the school day while not blocking the view and still keeping spaces as open and bright as possible.
Also, as a registered education professional, you can receive 15% off all print orders with us for life!
For charity events
If you're fundraising or running a socially distanced charity event, a Clear Roller Banner is a great addition to your Health and Safety measures. From protecting any food vendors you might have to separating guests from staff or protecting certain areas, these versatile banners can be used in a variety of ways depending on the type of event you're planning. Plus, if you're running a number of events, they can be easily be rolled down, transported and reused! Just make sure they are properly disinfected and wiped down between each use.
Make sure to check out our guide on running events safely for an in-depth rundown on keeping guests safe and happy.
Plus, if you're a registered charity, you can also receive a 15% lifetime discount on all print!
So, which product is right for me?
Our range of Clear Roller Banners are available blank, or you can upload your own design or branded logo if that suits you better. They are easy to erect, with a sturdy yet lightweight feel. Combined with your other essential health and safety collateral, these simple yet versatile banners help make the future seem that little bit clearer…
Need we say more? Click below to shop now!