Our top five ways to use Folded Leaflets
Folded Leaflets might not sound all that glamorous, but believe us when we tell you that they're one of the most versatile prints out there! Everything from Menus and Wedding Invites, to event Brochures and information handouts can start life as a Folded Leaflet…just give us 5 minutes of your time and we'll show you just how flexible these portable prints can be.
What is a Folded Leaflet?
Doing exactly what they say on the tin, Folded Leaflets are the perfect solution when you need a little extra print space for your next project. There are almost as many print options as there are uses, so we'll give you a quick rundown first:
Fold types:
Half Fold: Folded in Half. Simple as.
Roll Fold: Each page folds in on itself creating a concertina effect.
Z Fold: Three folds that create a Z shape. Hence the name!
Gate Fold: Two parallel folds opening out from the middle (like a gate opening).

They come in the following sizes:
A5
A4
A3
198mm x 210mm
296mm x 148mm
420mm x 148mm
420mm x 210mm
Our Folded Leaflets are also available in a whopping 17 paper stocks with everything from straightforward Silk to shimmering and textured papers for luxury Leaflets. And if you don't quite see the options you want, that's where our Bespoke Service comes in. If you want to explore unique folds (like Cross Folds) or have a different paper in mind, our dedicated team is here to help.
So that covers off folds and sizes, now let's show you how to use them!
1. Folded Leaflets as Menus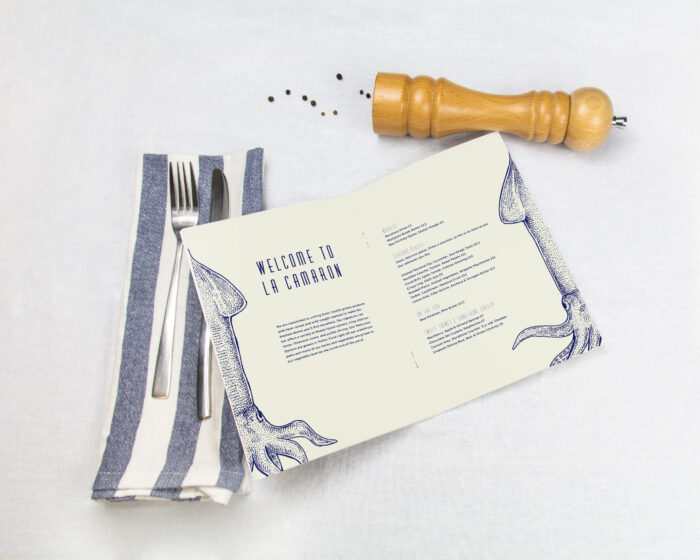 Whether you're a bar, restaurant or coffee shop, you want a Menu that's going to show off your options to the fullest. Folded Leaflets are here to give you some much-needed space, without the need to go multipage. A Half Fold or a Roll Fold are popular choices here as they're easy to tuck away and pocket, making them ideal for leaving at your till point or on your tables to takeaway.
Finish with a tearproof paper and lamination for Menus that will really stand the test of time (and the occasional spilt drink). You could even choose our anti-bacterial gloss option for added protection.
2. Folded Leaflets for weddings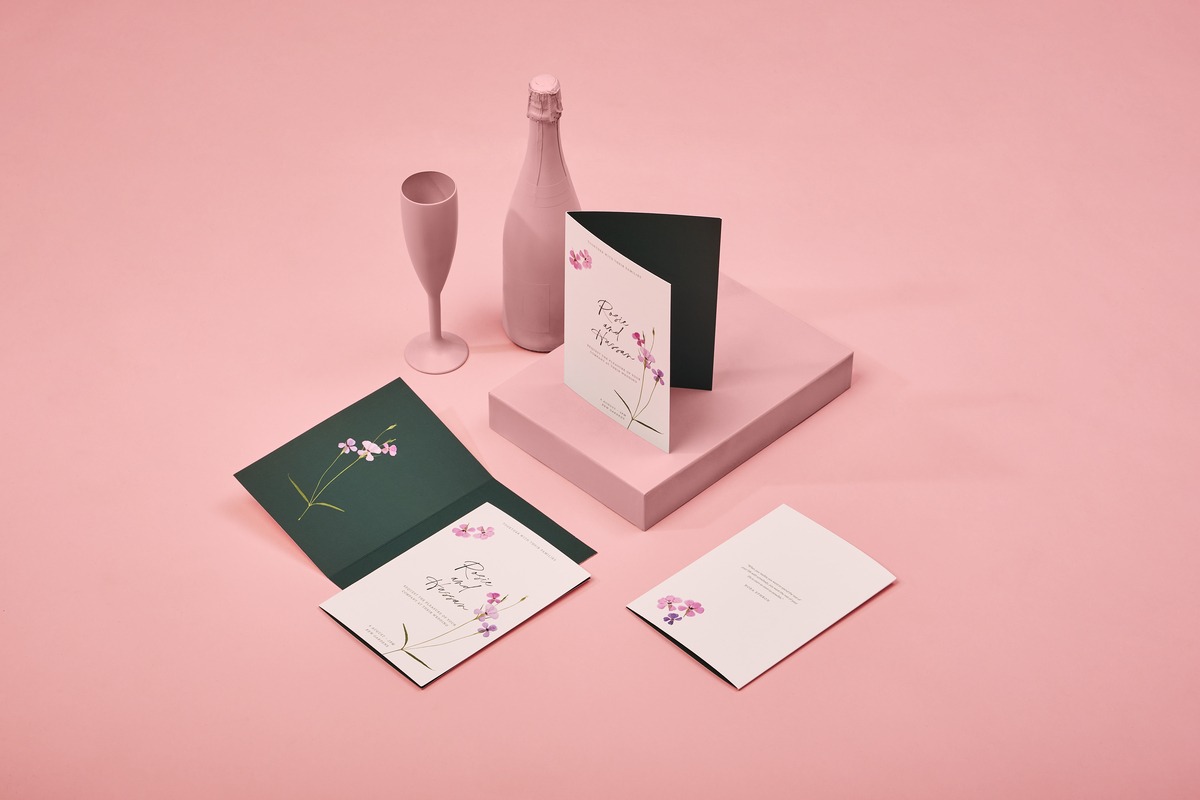 We know, we know, a Leaflet sounds like a strange choice for a Wedding, but you'd be surprised just how much they can bring to your big day and beyond.
For a pretty twist on a classic Wedding Invitation, try a Gate Fold Leaflet. Simply add your design across the front and then have it open up to all the important details. They look especially lovely when wrapped in a Belly Band, or tied up with matching lace or ribbon.
You could choose a Half Fold or a Roll Folded Leaflet for your Order of Service, keeping the running order inside with your chosen design or backdrop decorating the front and back pages. With a range of paper stocks to choose from, including wedding favourites like Fresco Gesso and White Laid, you'll be spoilt for choice. We even have a whole guide covering our best choices for wedding paper right here.
3. Folded Leaflets as Brochures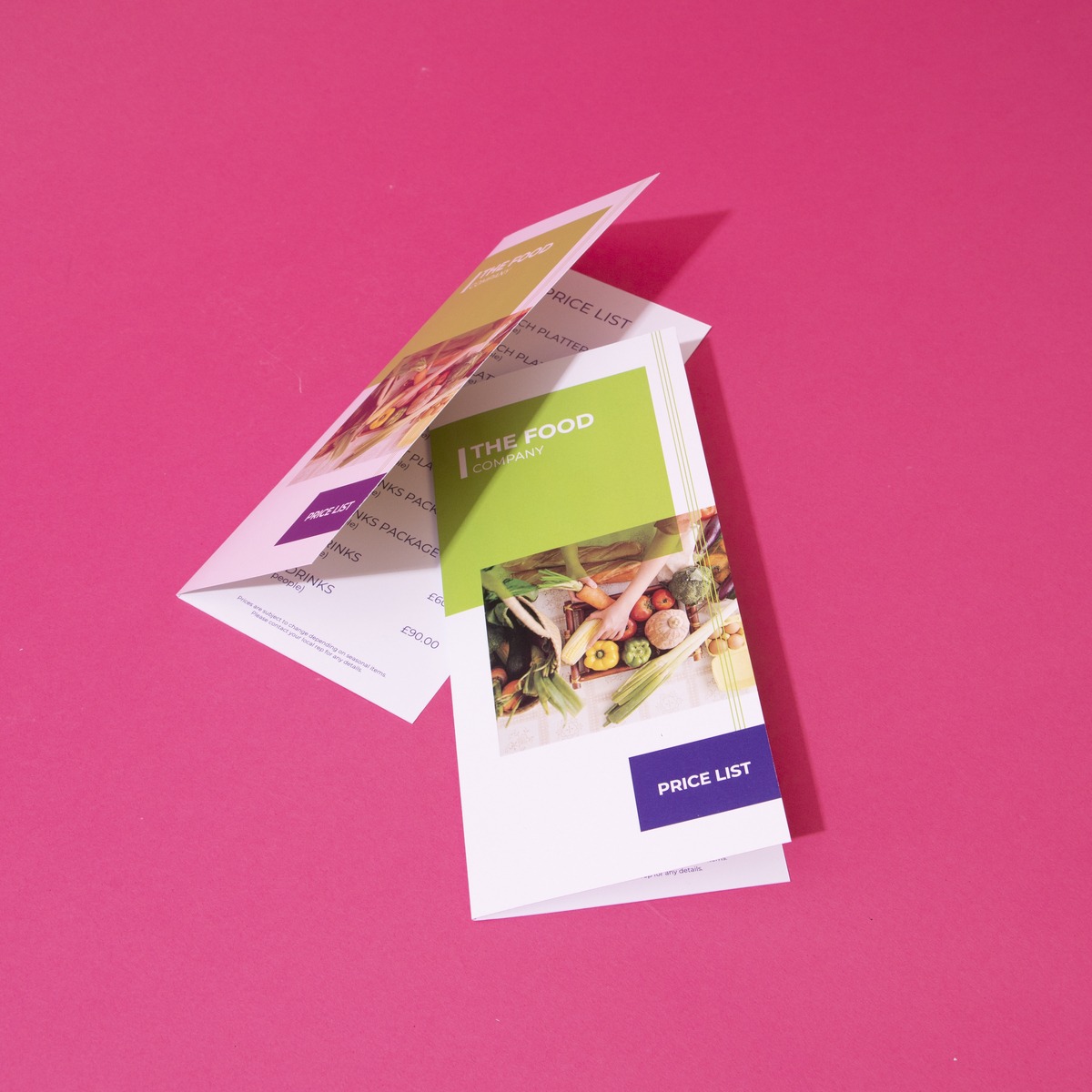 Planning on hosting an event this year? Folded Leaflets can help out here too. Whether it's a charity auction, a glitzy bash or a gallery opening, these affordable little handouts are easy to create and even easier to pick up and pocket. Plus, as they don't take up much space, they're easy to give out, store and transport.
Got several different handout designs or ideas? Make sure to check out our Version Printing Service. This way you can add up to 100 different designs to the same order saving you more time for event planning!
4. Folded Leaflets for promotions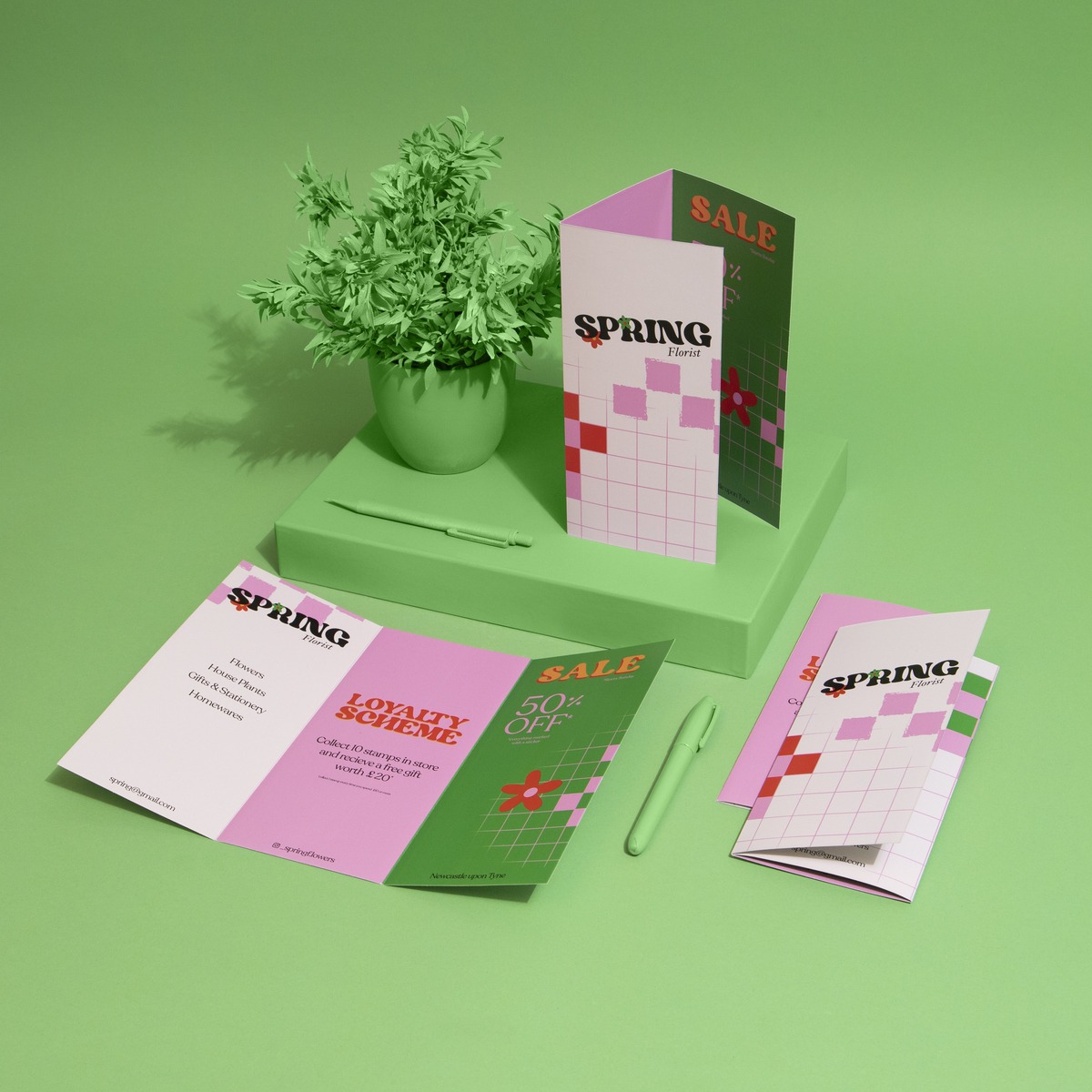 If you sell in-store, you're probably familiar with Leaflets and Flyers, but if you usually go for a standard A5 flat Leaflet, why not expand your designs into the folded variety? Not only can you fit more in, but they're also a little different to a standard handout. Your potential customers will then spend a little more time looking and hopefully a little more time shopping.
If you're looking to have a greener promotion, Folded Leaflets won't be a hindrance either. With recyclable and eco-friendly paper options, you can be sure that your Leaflets not only look good, but do good too. Find out all about our environmentally-friendly papers here as well as the choices you can make to print greener.
5. Folded Leaflets as price lists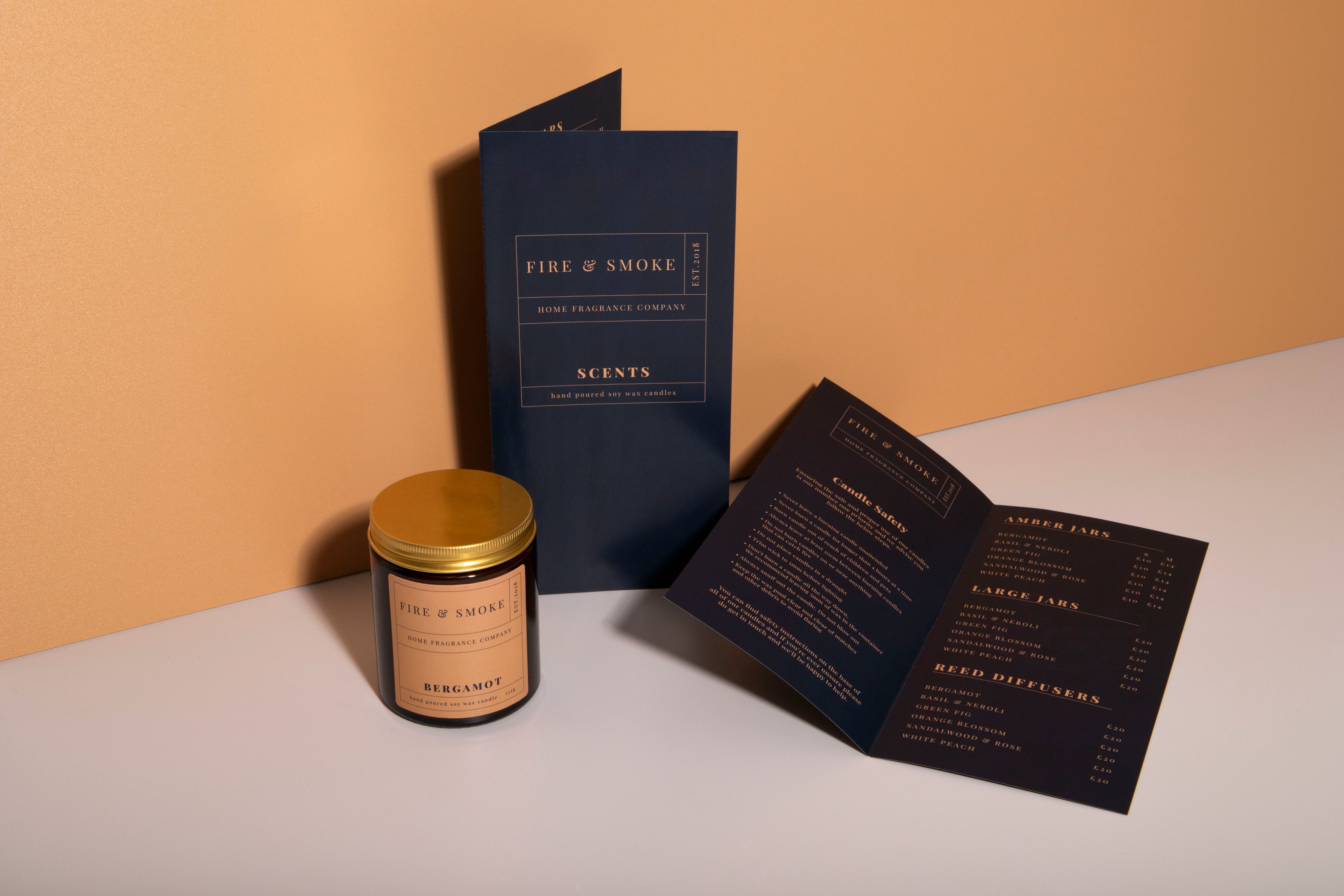 No matter what you sell, a price list is always good to have available. Great in-store, as part of a flyering campaign or slipped inside a postal order to encourage repeat purchases, you can get all the info your customers are looking for into one handy print. Whether you go for a classic Half Fold, Z-Fold or even a Roll Fold is entirely up to you, the sky's the limit when it comes to design.
Inspired? Conquer the Folded Leaflet today.