From Arch Shaped Invitations to Save The Dates, see how some of our talented customers have found fun ways to use our new curved finish to jazz up their wedding print…
Vibrant Arched Prints
Your Arched Shaped Invitations don't need to be restricted to muted or minimal palettes. Peach Wolfe has an incredible eye for colour combinations and has incorporated vibrant hues into the front and back of this hot pink design.
Top tip: if you are opting for pops of colour, we recommend our Silk or glossy papers so that your creations don't lose their vibrancy.
Colourful Arched Prints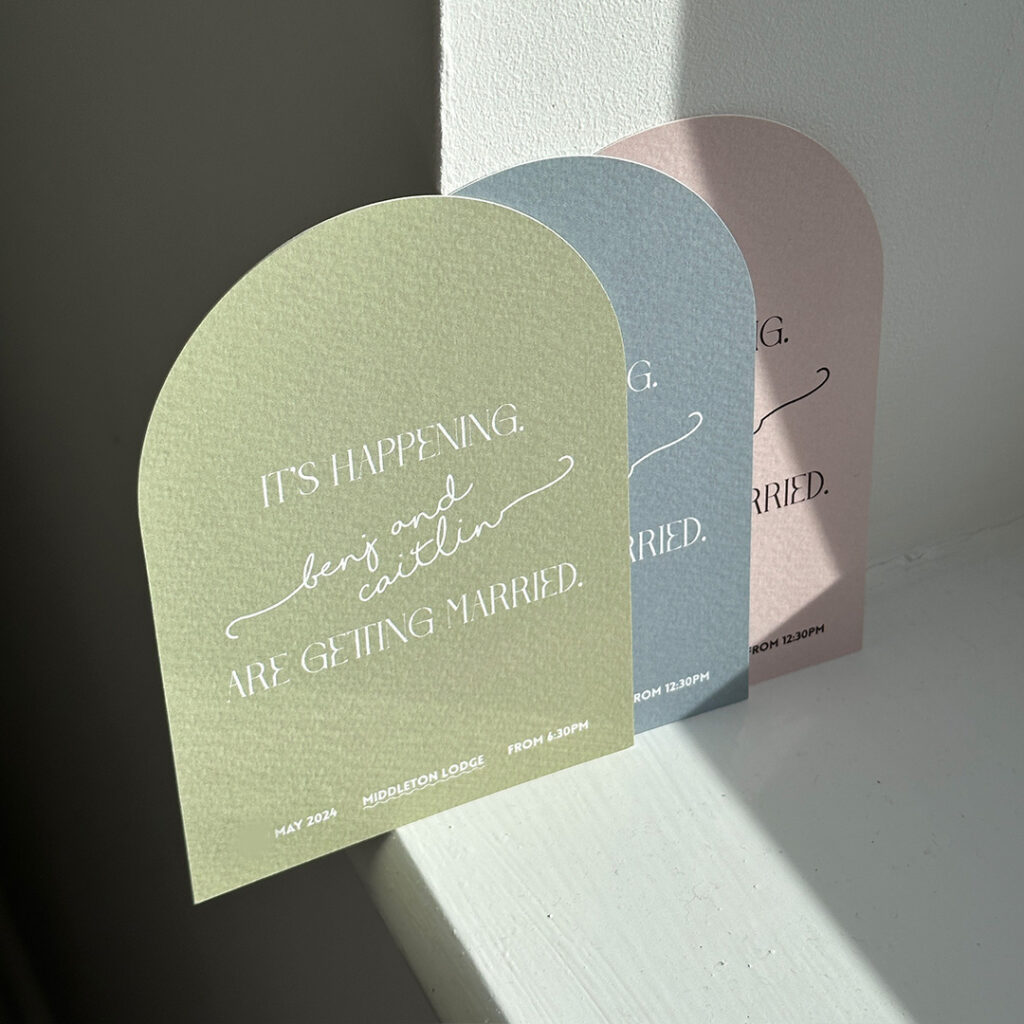 Choosing a colour theme for your wedding can be difficult, but who says you have to limit yourself to one shade? Caitlin from our Marketing Team printed three versions of her A6 Arched Save The Dates in varying pastel shades. The perfect solution for an indecisive bride or groom!
Minimalistic Arched Table Plans
Table planning. The very phrase is enough to send shivers down the spine of anyone who has ever planned a wedding. But fret not, our Arch Table Plan Boards make it effortlessly easy to make your design stand out, just like this neutral design. This sturdy option is a great decorative piece, but will also keep your guests organised on the big day!
Foiled Arched Prints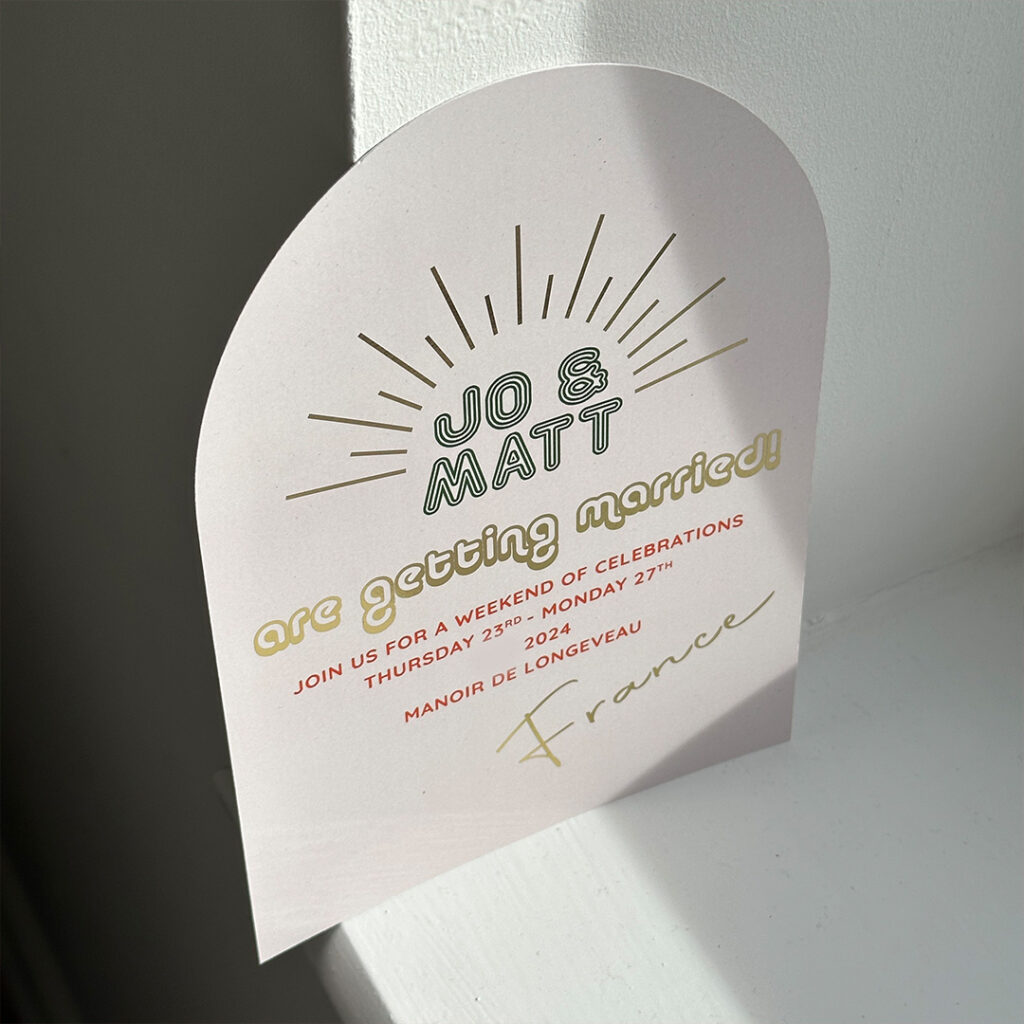 Just like magpies, our eyes are naturally drawn to shiny things. Because foiling is applied to certain areas of a design, you can pick and choose which elements stand out. We love how Joanna Smart has highlighted decorative and functional details with a gold sparkle on her Save The Dates.
Top tip: when setting up your foiled artwork, avoid using excessively thin lines or very intricate patterns. We would suggest that anything below 2 point won't be big enough to give you a nice clean-cut edge.
Ilustrative Arched Prints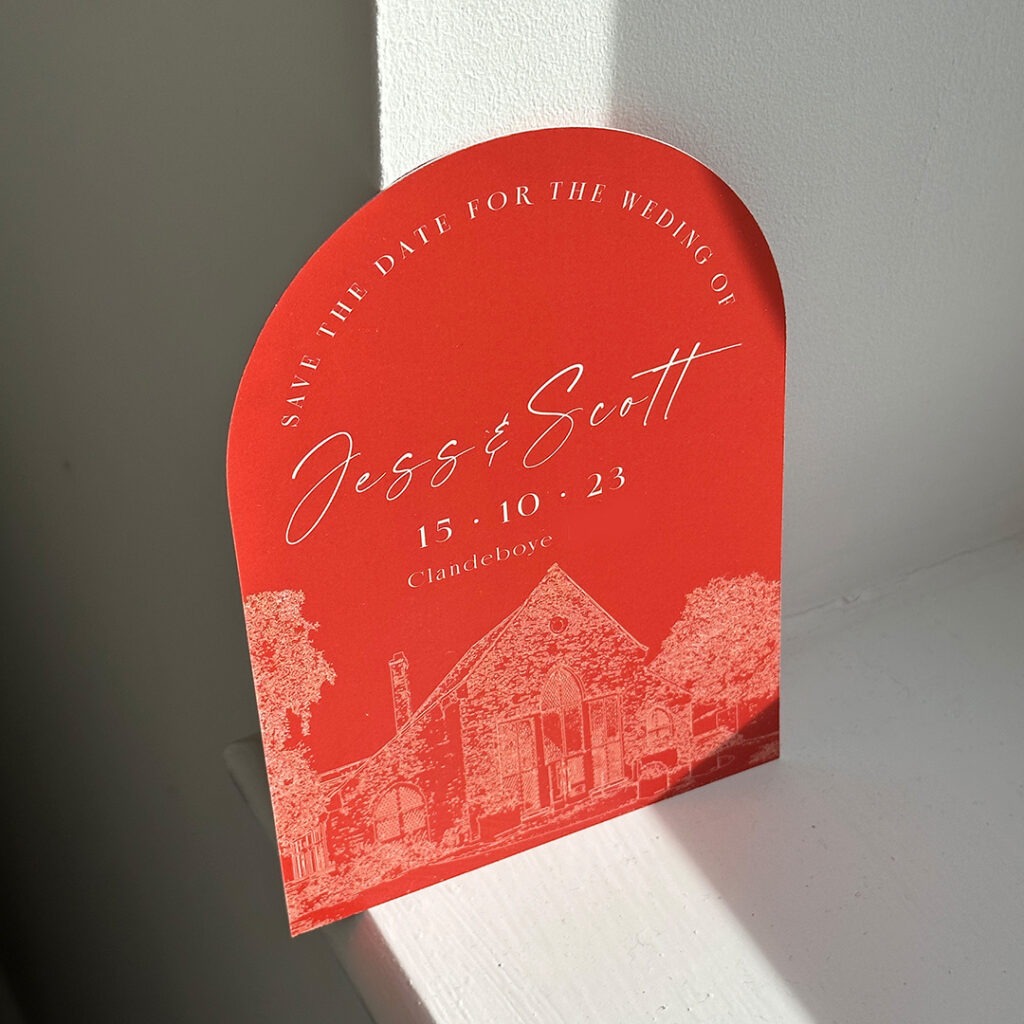 Adding an illustration to your wedding print is a trend we've been loving this year. Illustrations can be completely customised to each couple, meaning your Invite or Save The Date will look like no other. Whether it's an illustration of the venue or a map of the grounds, we love this addition to your curved prints in 2023 and 2024.
So there you have it! Before you say 'I do', shop our Arch Shaped Invitations, Menus, Table Plans and more today.