#InspirationPrinted- Talking pawsome designs for International Cat Day with Katie Ruby Illustration
Discover all the pawsome designs from Katie Ruby Illustration!
Here at Printed.com, we've always been proud to put small businesses and creatives at our core, so we'll take any excuse to shout about the amazing work they do.
With that in mind, we're excited to announce that we're back with the next instalment of our #InspirationPrinted collective – the series where we give you a sneak peek into the inner workings of some of our favourite creatives!
In honour of International Cat Day, we're talking all things furry and sweet with Katie from Katie Ruby Illustration! So sit back, relax and get to know her and her designs right here.
Hi! Can you tell us a bit more about Katie Ruby Illustration and how you got set up?
Since I graduated in 2010 with a degree in Graphic Design and Illustration, I have worked as both a Junior Graphic Designer and as a Greetings Card and Gifting product designer. These in-studio positions taught me a great deal about both industries and allowed me to develop the skills I had learnt at University whilst working alongside some excellent peers.
It was in September 2016 that I decided to make a go at freelancing full-time as although I loved my job, I wasn't able to work in a style that was true to me. I already had a few clients and projects lined up for when I jumped ship, and over the past few years I gained quite a few regular clients while creating some residual income with the sale of my own products on Etsy as well as working with royalty based companies in the greetings card industry.
Currently, I work from my home, which is a 32ft narrowboat but occasionally I go to clients offices to work on projects. Sometimes it can be quite lonely working for yourself and you have to stay super focused and organised, especially when you do all of your own accounts as well. Lists and my diary are key to keeping my eye on the ball.
The first few years of freelancing were tough. Sometimes I wouldn't have any client work on for months and I was living off of rice and dried beans. Though my hard work has paid off now I feel that I've really found a groove with it all and it's not often that I'm quiet.
It's International Cat Day! How do your cats inspire your work?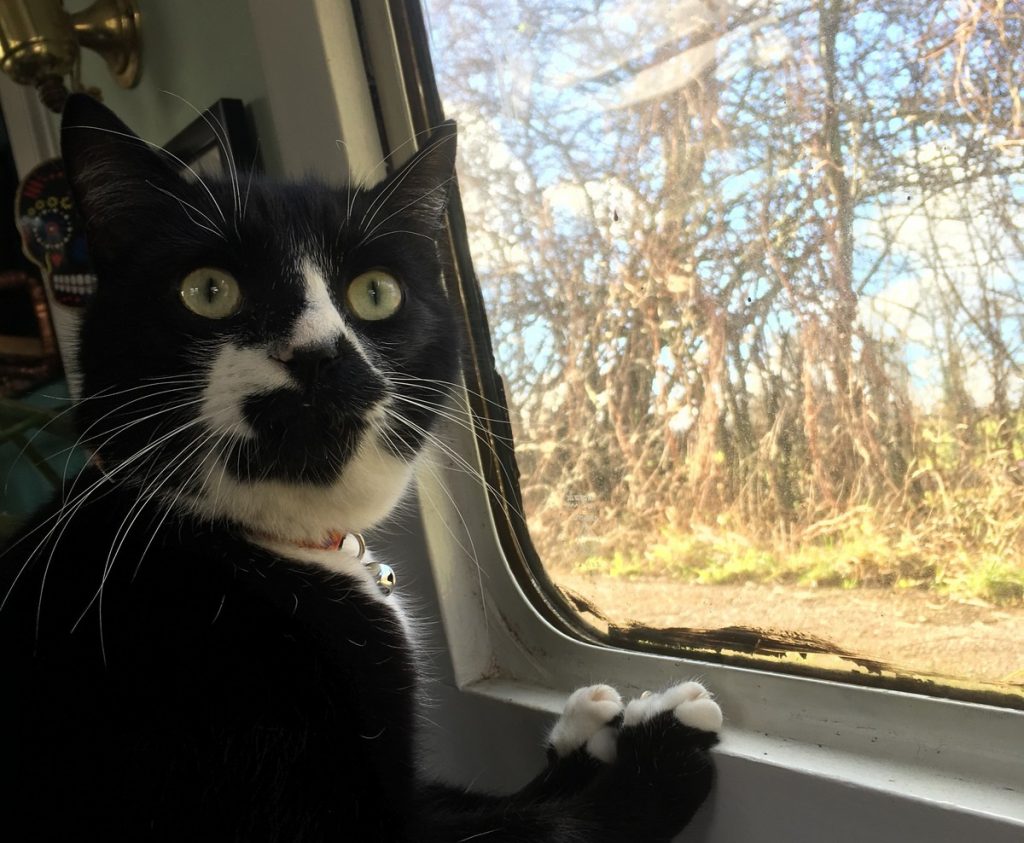 I have always been an animal lover and for me, cats are my absolute favourite. They make great companions and I love the independent nature of them. As I mentioned before, in my last job I was forced to work in styles that weren't true to my own, so as a little bit of fun for myself, I began drawing cat puns in my sketchbook and posting them on social media. Thus "The Punderful World of Cats" was born!
Since working for myself, these puns have developed from pen drawings in my sketchbook to fully rendered coloured illustrations which I have turned into a range of products from badges, magnets and Greetings Cards to a yearly Calendar and more. I do these illustrations for myself but it gives me great pleasure knowing that they bring some happiness to other cat lovers in the world.
Tell us about life on the canal with two cats- how do you get any work done!?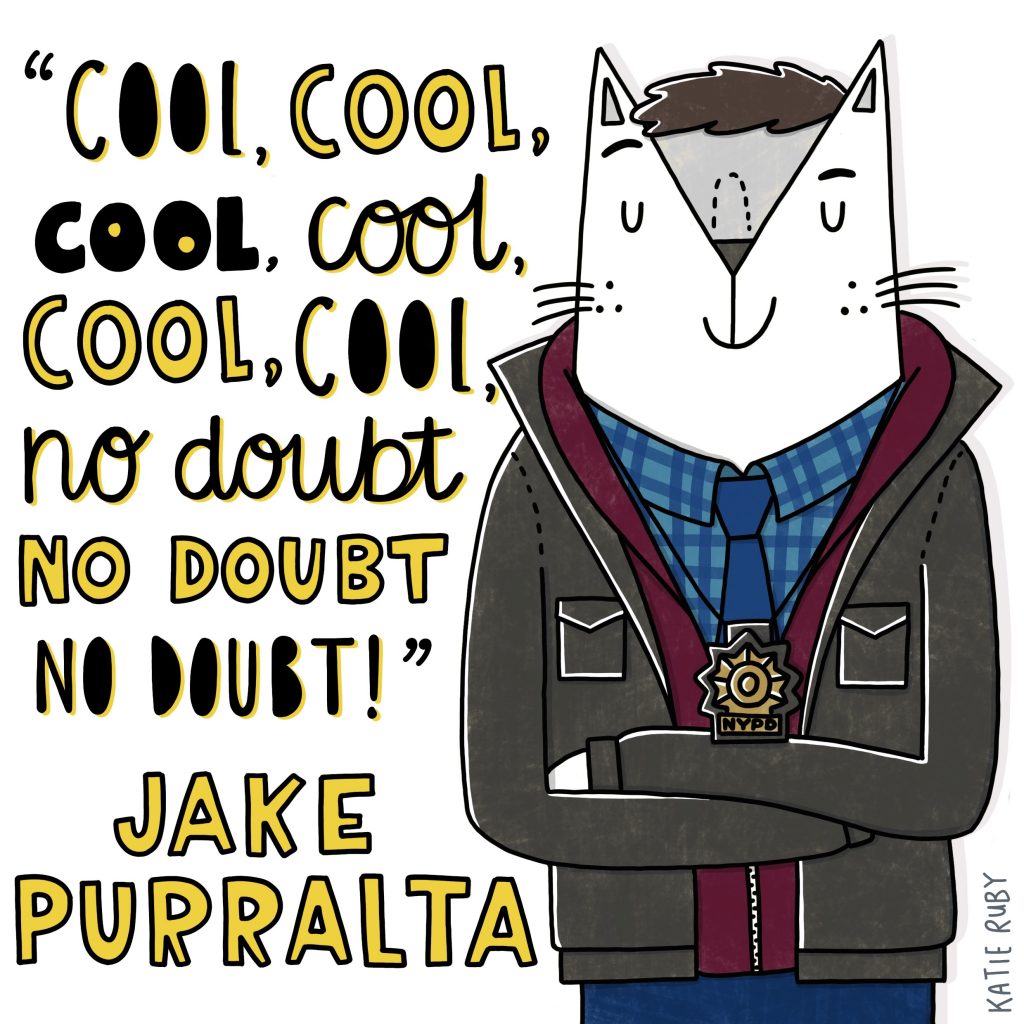 Life on the canal is amazing. I love it so much! Originally, I moved on to a narrowboat in 2011 and have been living on Poppy (my current boat) since 2017. I don't have a permanent mooring for my home, so I have to move to a new location every 2 weeks, this is ideal when freelancing as my office travels with me. I am surrounded by so much wildlife, I see Kingfishers all the time and I always look forward to the fresh batch of ducklings and cygnets each year. It's so lovely to be out in nature during the summer and its super cosy in the winter months with my log and coal burner constantly going.
My two cats, Nibbler (age 8) and Rufus (age 5) have lived on narrowboats since they were 12 weeks old. They love moving to a new location and having new areas to explore – I suppose it satisfies their curiosity. However, sometimes they can be quite demanding when I am trying to work and sit over my laptop keyboard and on my sketchbook. Its kind of good because they make sure I take regular breaks from work!
What other designs does Katie Ruby Illustration stock besides fuzzy felines?
I guess you could say that I really enjoy illustrating animals. When I am drawing these characters I think about how they would move and speak in real life and make up a personality for them, so they are little creatures of my imagination. I also enjoy drawing people and doing hand lettering as well, but animals are top of the list for me!
How did you come across Printed.com?
I was first introduced to Printed.com in my first job as a Junior Graphic designer. We were a design and print management company so having such an excellent choice of paper stock and finishes for our clients meant we got to provide them with a really special product.
Since then I have continued to use Printed.com for Katie Ruby Illustration including Greetings Cards and Calendars as well as some other client projects including Wedding Stationery. I love the service and how fast turnaround is.
Do you have any favourite products?
My favourite products that Printed.com offer are the Thumb Cut Calendars that I sell out of every year and also the greetings cards. The choice in paper stock is excellent but if I had to choose a favourite it would be either Recycled or Gesso. I have yet to use any of the Foil finishes, though have had such great experience in how you can really use Foil to make a design extra special in my previous job. So to be able to access this service is awesome!
What's been the greatest success for Katie Ruby Illustration?
There are 2 standout successes for me so far since freelancing. The first was winning an award for a fully illustrated and animated website that I came up with the concept for and illustrated for a client. The second was that my Greetings Card publisher got some of my designs into Paperchase and Scribbler. This was a life ambition of mine and I was so excited to go into one of the stores and see my designs on the shelves.
What kind of challenges do you face running a small business remotely?
Working with clients from home works really well for me. All I really need to complete my work is my sketchbook, pens and pencils, a scanner and printer, my laptop and of course an external hard drive to back up my work. Though working for yourself does have some downsides. I do miss the camaraderie of working in a studio with peers who I can chat to about ideas and if I'm stuck with something can give me advice. Without having a boss reviewing your progress regularly, I have to sit down and write my own business plans each year for Katie Ruby Illustration and be critical about my areas of success or areas that I could improve on.
It is also difficult at times to maintain a work-life balance. Some projects have a very short deadline which means I am often working late or on weekends and it is solely down to me to complete those projects, so if I'm feeling a little under the weather I can't really take a day off. Though I have to say, since going freelance I haven't caught a cold, so I have been quite fortunate. I am constantly working towards that work-life balance and hope that one day I will be able to take some time off and have a holiday without feeling guilty about being unavailable.
What advice would you give to other illustrators looking to set up a creative business?
As a creative person, a business plan isn't the most exciting prospect to sit down and complete. Though I have found that it is a super important tool to keep you focused and to see what is working for you and what areas you can do a little more. I now do a yearly business plan for Katie Ruby Illustration and then at the start of each month I do a review of the previous month and a small business plan for the next. You have to remain organised and keep on top of your accounts and expenses. I found that updating my spreadsheets every few weeks means that I don't miss anything and it doesn't become a job that takes up a whole day.
It's best to try and have a few different revenue streams. Most of my income comes from client projects but I have a steady residual income that when times are quiet with client work I still have some money coming into the business.
You can't just set up a website and expect people to come to you. You have to put yourself out there, go networking, apply for freelance positions online and find the work. I am always looking for the next client before I am finished with my current project.
However, I think the most important piece of advice I can give is to be true to you. Don't copy other peoples work or styles, find your own tone of voice as that is who you are. I also would not take on any projects that were beyond my skill capabilities or not true to who I am as an illustrator. I am the brand, so having work that is consistent in style is important.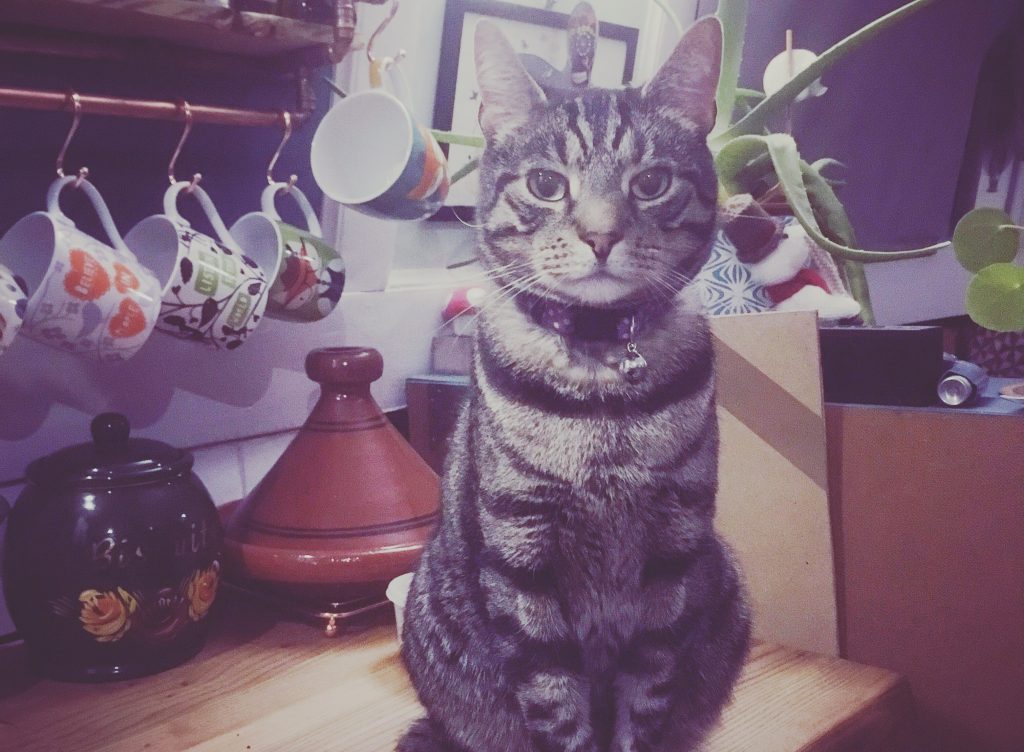 Find Katie Ruby Illustration on:
Here at Printed.com, we're committed to reducing our impact on the environment. From innovative packaging and sourcing carbon-neutral and eco-friendly papers to minimising and recycling our waste, we're dedicated to doing good for our planet.
Find out about our greener pledge