Wedding Print Boutique- The Little Paper Shop
Another day, another Wedding Print Boutique feature!
With weddings bringing some of the greatest joys and stresses in life, we at Printed.com know that finding the perfect stationer for your big day can be a tall order. Luckily, we've gotten to know some of the best in the business, so have taken the time to highlight these dedicated people in our new Wedding Stationer Directory
Cheshire-based Wedding Stationers, The Little Paper Company, are renowned for providing beautiful, often hand-painted, wedding print to style-conscious couples. Today we're taking a look behind the scenes and discovering what exactly makes them tick!
Tell us a bit about yourself and your wedding print business!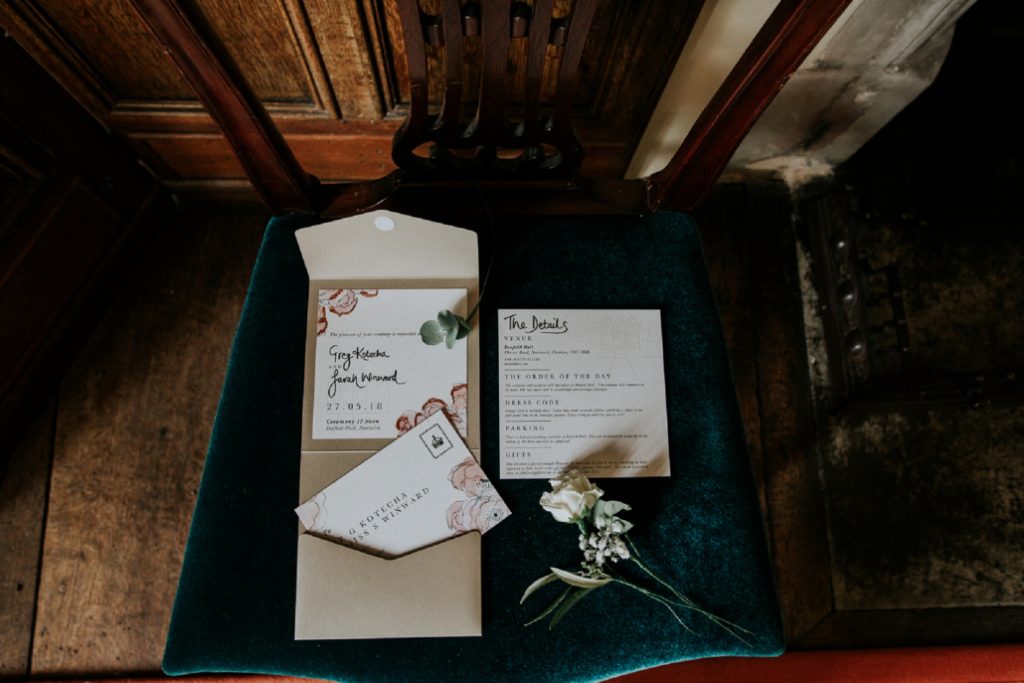 I'm Cara Green, the owner and Creative Director at the Little Paper Shop. We're a boutique wedding print studio in Cheshire, specialising in creating beautiful wedding stationery and illustration work.
What is like to work with brides/grooms on a daily basis?
Quite simply – wonderful! It's such a privilege to create designs that invite loved ones to (probably) the most important day of someone's life.
Your Wedding Invitations set the tone for your wedding day, and it's a responsibility that we take very seriously. We ensure that your stationery says nothing else but sheer class and creativity!
There's not really another industry in which you can have so much fun within your design work – I absolutely love the creative freedom and briefs we get to collaborate on with our couples.
What does a typical day creating wedding print look like for you?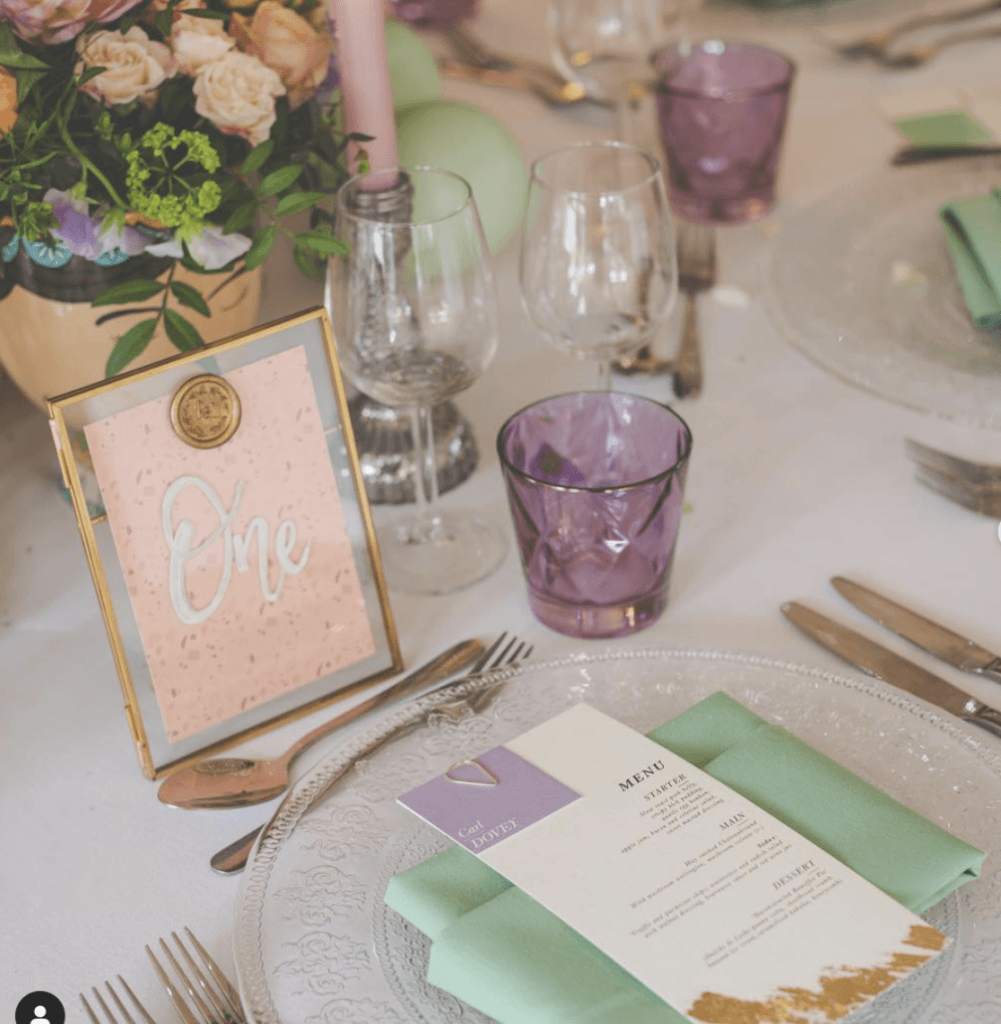 Well, I'd normally start the day with a good latte (obviously!), before checking in on our design diary with the team to see what's coming up for the day and week ahead, plus any feedback or inspiration that our customers may have shared with us overnight.
We may have a meeting or two scheduled with a new couple to discuss their wedding print, before dreaming up a design concept for their Big Day stationery.
The team and I will then either be working on creating design layouts for proofing or carefully drawing & painting illustrations to feature on a lucky customer's designs; before preparing any approved jobs for printing and production, ahead of carefully putting together any orders and packaging them up beautifully to send out to their new homes.
And more coffee throughout of course!
What makes your wedding print designs unique/different?
Our studio is very inspired by material finishes and the stunning effects that can be created with them. For example, the simplest design with just a few lines of text on can look absolutely stunning when paired with a gleaming foil impression, beautifully textured card stock and luxury envelope. We find that the printing process and chosen materials usually inform the design, as we want to show them off to their full potential and wow your guests!
Plus our illustration work – our venue drawings are definitely our most popular request!
Where do you find your inspiration?
No one place really; there's so much to be inspired by out there and consider with the lure of social media nowadays! We're certainly aware of and informed to a point by wedding trends, but you also want to create a timeless design that stays true to the couple. So for the most part, we're inspired by our couples themselves, and what makes them tick!
I also love to see the Pantone Colour of the Year at the start of each year – they never seem to get it wrong!!
Do you have any favourite pieces?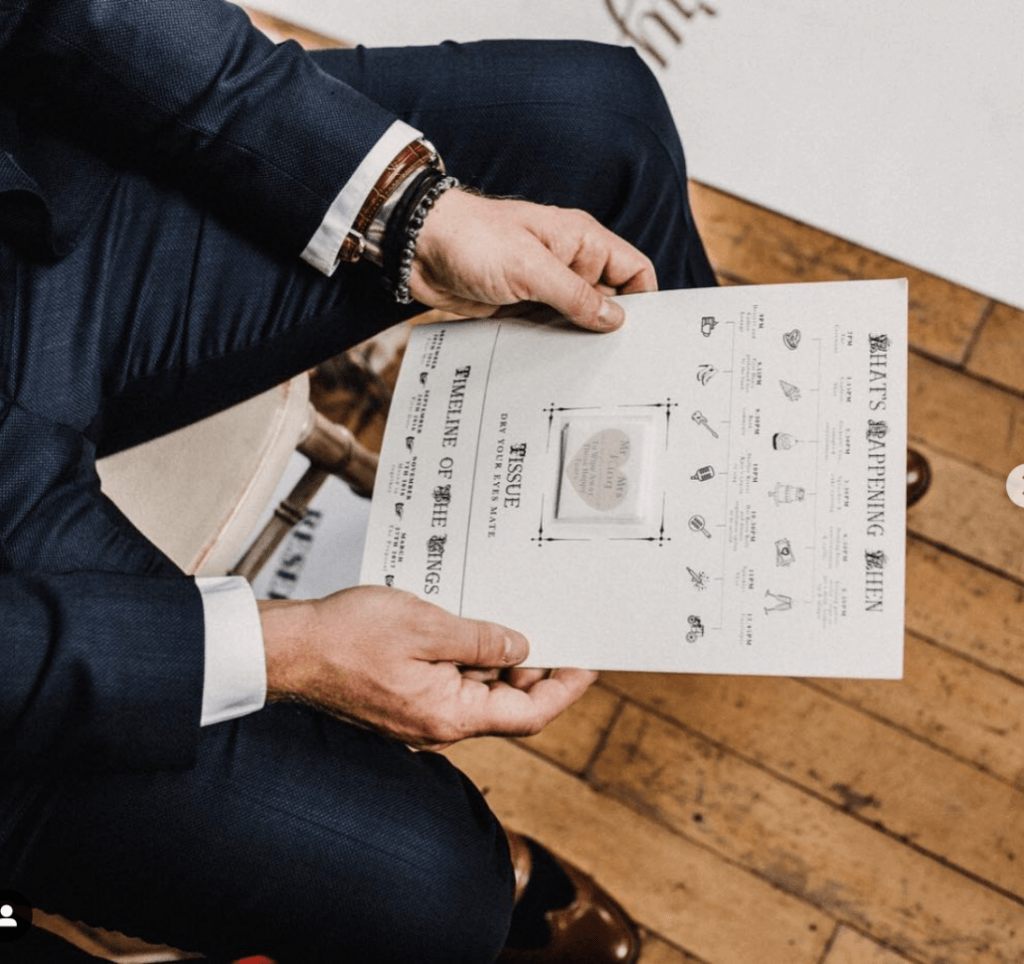 A wonderful suite we created last year was a particular favourite of mine – and a labour of love for sure! One bride really wanted to create an experience for her guests opening their invitations, and so I learnt and practised the art of creating an Origami Tato envelope wrapper to enclose her invitation suite within, before being finished with a custom wax seal.
The couple were to become The Kings and were married at Exeter Castle, so it was only right that I created a custom Crown motif and monogram for them in a rich, colour palette of copper and ivory for a truly regal feel.
I'm also now an expert at folding Tato envelopes on any napkin I see at restaurants!
As a Wedding Stationer, what's important to keep in mind?
As I've already mentioned, I think it's important to keep in mind your likes and dislikes as an individual couple, rather than being led too much by what you find on Pinterest. You want to aim for a creative middle ground that is a timeless design that represents you both as a couple, that is still not out of place amongst current fashions.
Oh – and always give yourself and your stationer more time then you think you need! You want them to do their best work with no pressure of leaving it too late and rushing out your wedding print.
What is the most extravagant/unusual you've designed for a client?
Lots, and lots of pet illustrations!!!
Our customers love to include little drawings of their beloved pets nestling within their designs for their guests to spot. One pair of cats we painted even had their own Instagram account with a bigger following than our own!
What's next on the cards for your business?
We're very excited to be setting up a new, collaborative design platform for our couples to work with us on. This will create a much more seamless and fun design process. They get to enjoy being part of the design team with none of the hard work!
And lastly… what top tips would you give to Brides/Grooms looking for a Wedding Stationer for their own wedding?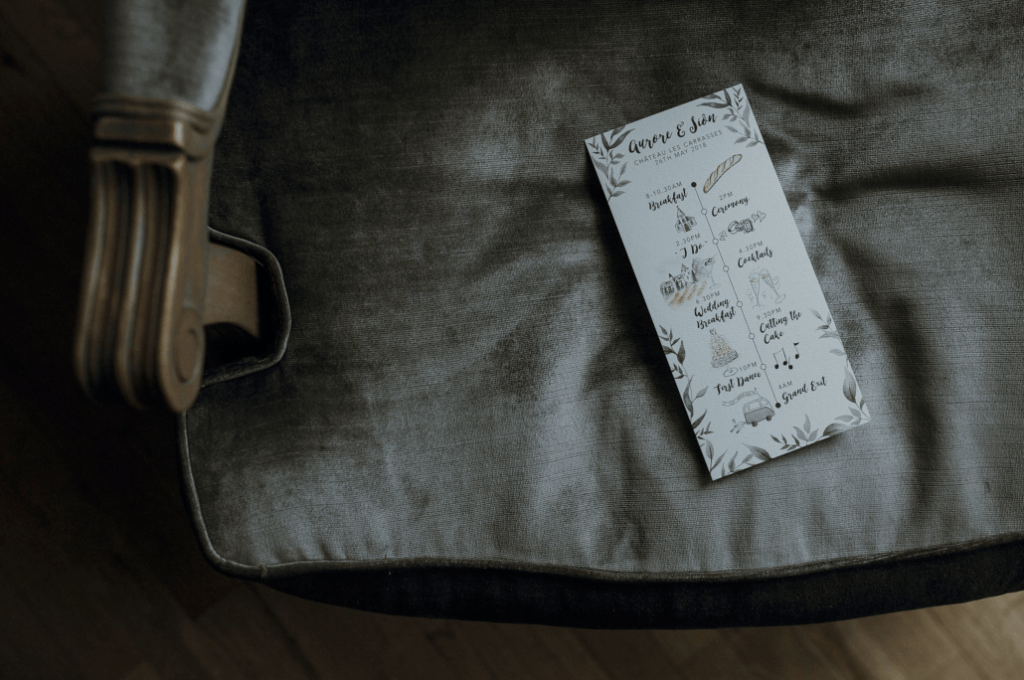 Consider how long that stationer has been in business for, as the benefit of experience cannot be underestimated when dealing with the most important day of your lives! An organised booking experience is a good indication of the level of professionalism you can expect.
You want them to be a creative thinker, with great knowledge of printing and design processes, and your material options. Advice throughout the process regarding etiquette and practical considerations such as postage restrictions is of course super useful. Plus a friendly manner! Designing your wedding stationery can be so much fun for you with the right person. We have the most fun at the studio with our TLPS couples.
A wedding is so much more than just a day. It's more than a dress, an invite or a venue. It's the start of something special – a treasured memory that will last a lifetime and a moment that can never be forgotten.
Make sure to shop our Wedding Print Boutique for more information.
Here at Printed.com, we're committed to reducing our impact on the environment. From innovative packaging and sourcing carbon-neutral and eco-friendly papers to minimising and recycling our waste, we're dedicated to doing good for our planet.
Find out about our greener pledge