Upgrade your print with Special Finishes
Want to discover our range of Special Finishes? You've come to the right place!
Sometimes you just want that little bit extra for your print. Whether it's adding some sparkle to your Wedding Suite, giving your Flyers a professional high-end look, or just wanting your Business Cards to stand head and shoulders above the rest- there's a Special Finish for you.
You've no doubt heard us talk about them before, but are you aware of all six special print finishes that we offer?
Read on to find out all about them.
Spot UV
If you want certain bits of your print to really stand out, you can't go wrong with Spot UV.
Created by adding varnish to your design and then hardening it with a UV lamp, this finish adds a subtle shine to parts of your design that will truly wow when it catches the light.
Reducing the glare that would come from a more traditional glossy finish, Spot UV works on a whole array of colours but looks especially dramatic on a dark or matte background.
White Ink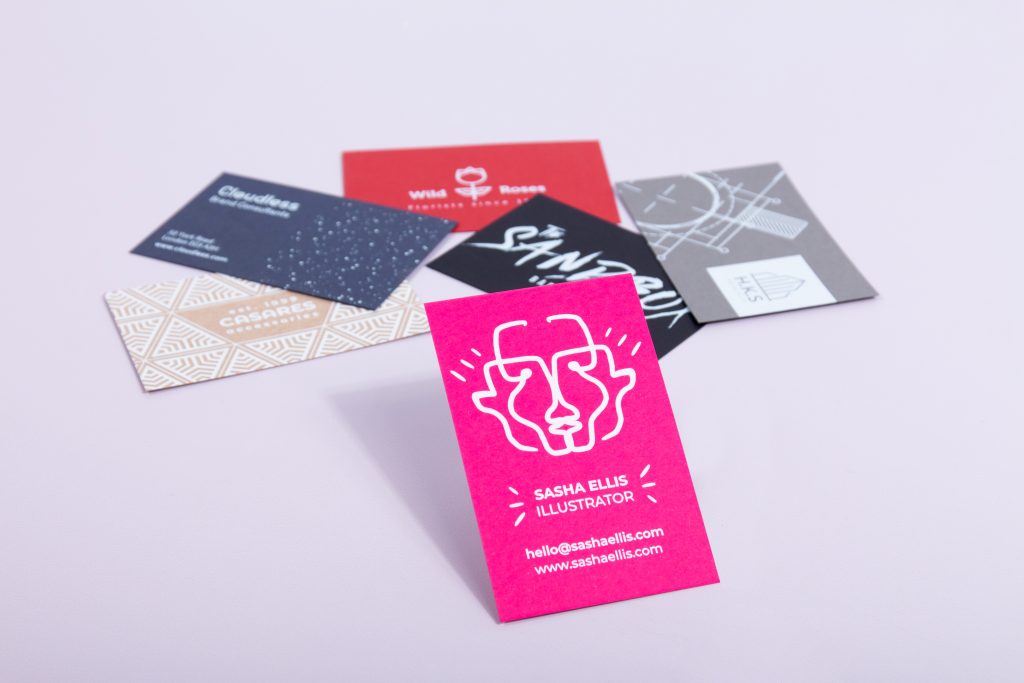 The fabulous fifth colour in our printing process (after CMYK), we carefully add layer upon layer of our specialised White Ink until you've got that true rabbit-in-a-snowstorm shade pressed bright and bold on your print.
Once only attainable by leaving areas of your design blank, but now a highly sought-after finish for print, this striking colour can add that extra dimension to your design and is available on six, high-quality, strongly pigmented papers.
Makes sure to check out our video tutorial so you can easily get your artwork White Ink ready.
Die Cutting
Want your print in a specific size or shape? That's where Die Cutting comes in.
Ever wondered how door hangers in hotels get their shape? Die Cutting. What about those boxes from the bakery that fit your cupcakes perfectly? Die Cutting.
Whether you want to add some fun to your design or are looking for a card or box that will let your products sit perfectly, this is the finish you need. We'll even shape the blades especially so you can get the perfect shape, every time.
Foiling
Foiling adds a beautiful shine to your design as well as making your print feel more luxurious and special. Whether want to wow with a glittering Wedding Invitation or add the extra special touch to your Business Stationery, Foiling is a simple way to add some opulence to your designs.
Let's talk about the two different types.
Block Foiling
Block Foiling (or traditional foiling) involves using hot metal plates to apply the foil and gives your design a real embossed and textured finish. It's perfect if you want to use a thicker paper or one of our luxury paper stocks. It's also the best way to add Foiling to smaller, more intricate designs.
Digital Foiling
Unlike traditional Block Foiling, Digital Foiling doesn't require the use of metal plates, instead printing directly from a computer file. This means that there are no set up costs, making it ideal for smaller orders or shorter runs.
To set up your artwork for Foiling, all you need to do is create two extra print files. If you get stuck, we have a brand-new video tutorial to walk you through the process as well as a quick reference PDF guide on getting your print-ready for the presses.
Laser Cutting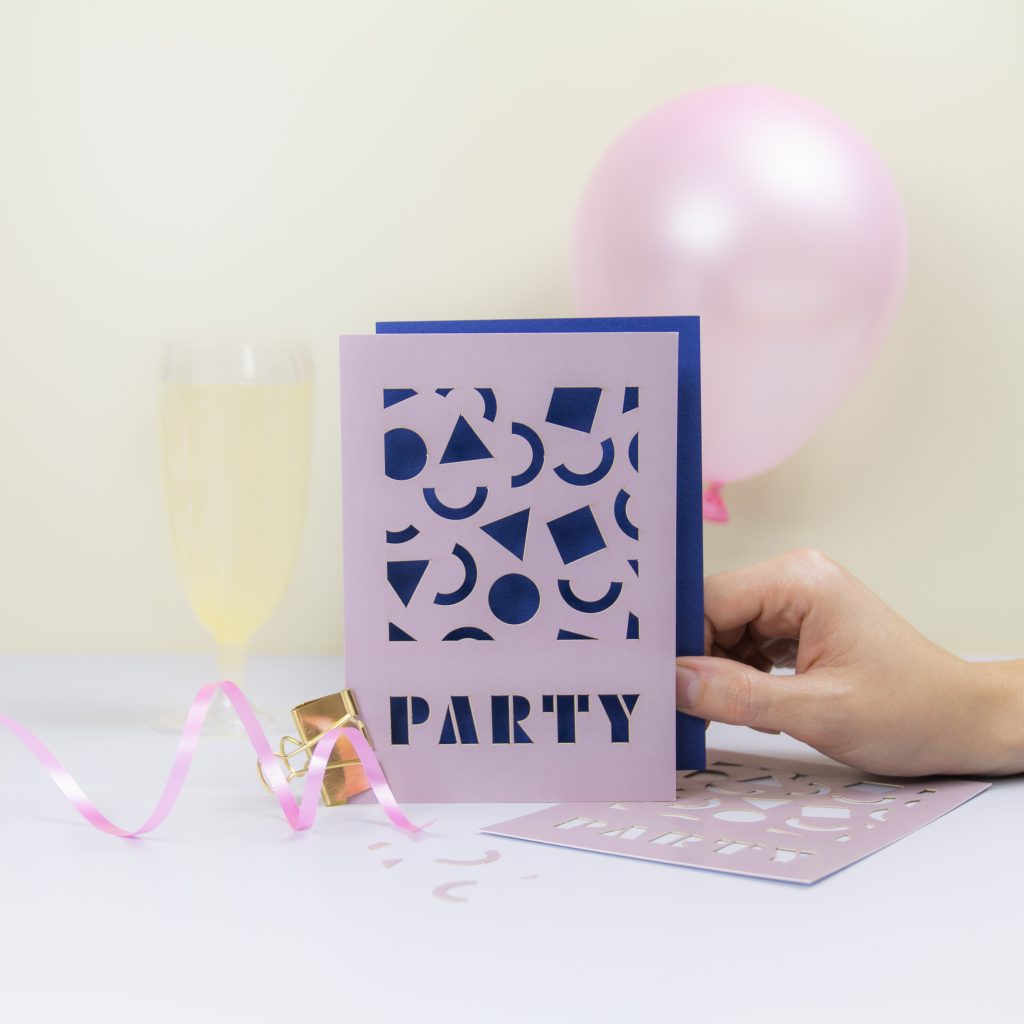 While this might sound similar to Die Cutting, believe it or not, this is an entirely different process.
Instead of a metal blade, Laser Cutting uses, you guessed it, a laser to cut out sections of your design. It burns through the paper for an accurate and high-quality finish, great for more intricate designs. This finish can look especially good when used to cut out things like lettering, lace designs or small shapes like logos.
Inspired to add a Special Finish to your print? Make sure to check out our full range!
Are you ready for the festive season? From essentials like Christmas Cards and Wrapping Paper to seasonal promotional print and unique Bespoke items, our Christmas store is here to make sure you get your festive print your way.