Wedding Print Boutique- Talking shop with Foxes on Boxes
Get to know all about wedding stationery business- Foxes on Boxes!
With weddings bringing some of the greatest joys and stresses in life, we at Printed.com know that finding the perfect stationer for your big day can be a tall order. Luckily, we've gotten to know some of the best in the business, so have taken the time to highlight these dedicated stationers in our new Wedding Stationer Directory.
Foxes on Boxes are a small stationery and print company based in Northamptonshire. They specialise in creating wedding stationery that is printed to a professional standard, and handmade with any final touches for a fabulous finish. We've had the opportunity to get the inside scoop on how they create their wonderful designs, so if you'd like to find out what inspires them and why they choose to print with us, make sure to read on!
Tell us a bit about yourself and Foxes on Boxes!
Hello! I'm Chloe, owner of online Stationery and Print company Foxes on Boxes! We specialise in wedding stationery that is printed to a professional standard, with a rustic handmade finish. We also sell a lot of greeting and wedding related cards, which keeps us super busy!
What is it like to work with brides and grooms on a daily basis?
It's incredibly humbling when a couple choose Foxes on Boxes to be a part of their special day. All weddings can be stressful, even at the best of times. However, we try to lighten the load for our Brides and Grooms by making our ordering process as smooth and simple as possible.
What does a typical day in the Foxes on Boxes studio look like?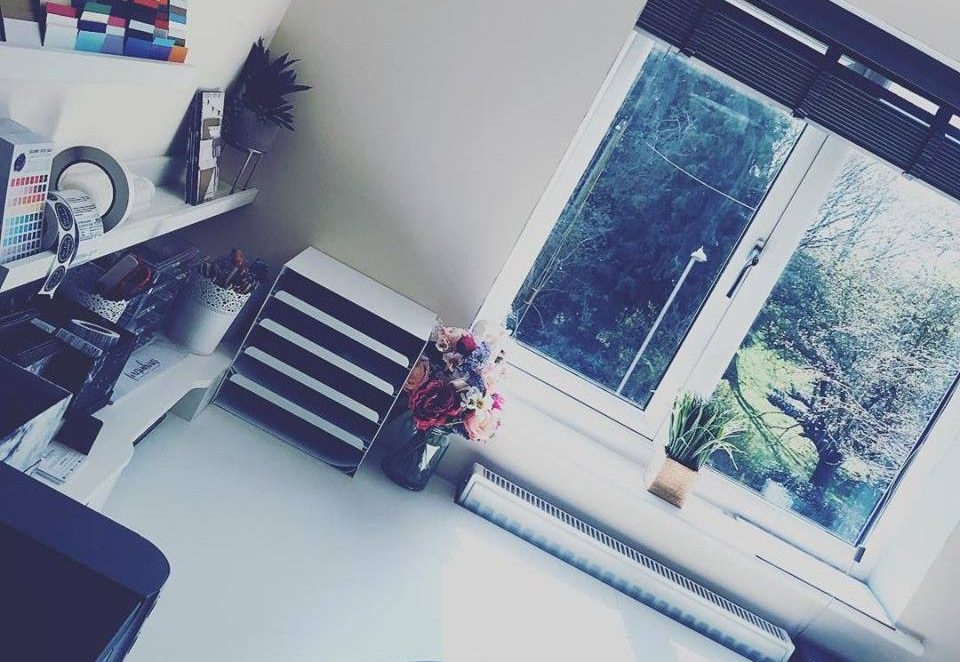 We get into the Foxes on Boxes studio between 8-8:30 and start by replying to any emails and messages that came in overnight. Then it's onto printing small scale orders – things like greeting cards, invitation samples, artwork prints and seating plan cards etc!
Once everything is printed, it gets handed over to assembly where it's trimmed, assembled and packaged along with our large scale orders such as bulk wedding invitations! Then it gets labelled and placed into our Royal Mail shipping bags ready for despatch, or is collected by our other courier.
During the day, we reply to another flurry of messages (as we like to be super timely in our responses!). We end the day by ticking off our to-do list (absolutely LOVE a good list!), and writing out the to-do list for tomorrow.
What makes your designs unique/different?
Not only are our designs all created in-house, we also design them with not only the bride and groom in mind but also from the guests' perspective. As a guest, what information would you want to know about the wedding? It's more than just the date, venue and time (whilst they are the most important!). Things like local accommodation, gift wishes / registries, and any other important information about your special day are vital to guests. It'll also save you a lot of the same emails from everyone asking for this information.
Our couples also have the option to have a design created bespoke for them, which adds a whole new exciting part of our design process.
Where does Foxes on Boxes find its inspiration?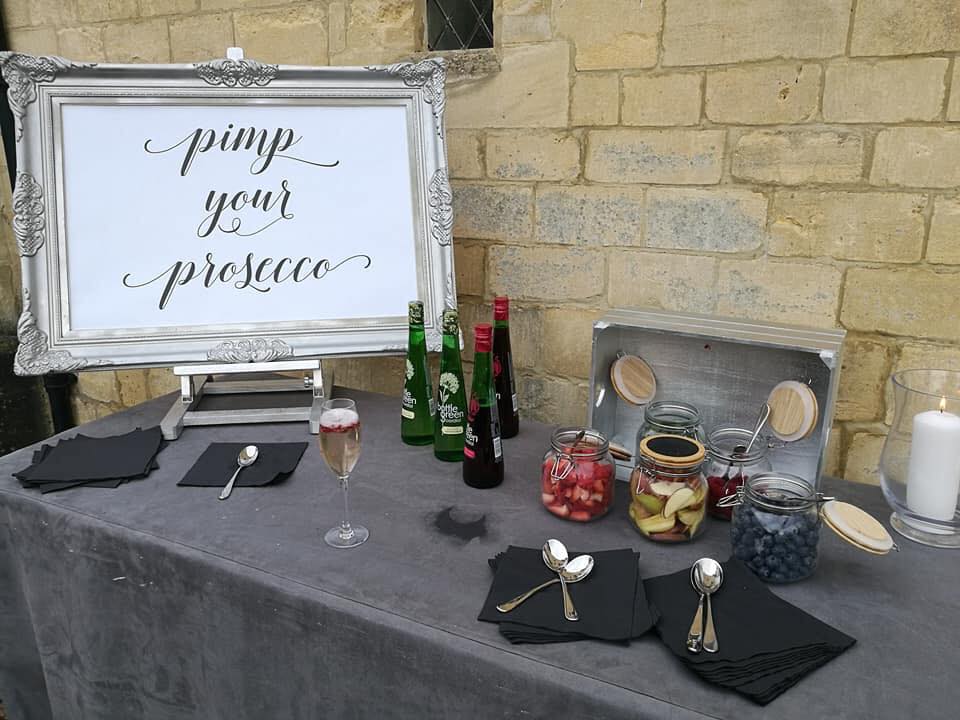 Pinterest is an amazing tool for inspiration – not just from a designers perspective but also for you brides and grooms! It helps us to keep on top of wedding trends, and incorporate these into our designs however possible. It's also good to know which designs of yours worked really well, so you can create new but similar designs to them, to keep your collection growing!
Do you have any favourite pieces?
Personally, one of my favourite pieces of ours is our Bridesmaid cards. They're one of the Best Sellers on Etsy – which is a fantastic achievement which we're very proud of.  We're also proud of our Foiled pieces too. The finish is stunning and our happy couples always love their foiled stationery.
As a Wedding Stationer, what's important to keep in mind?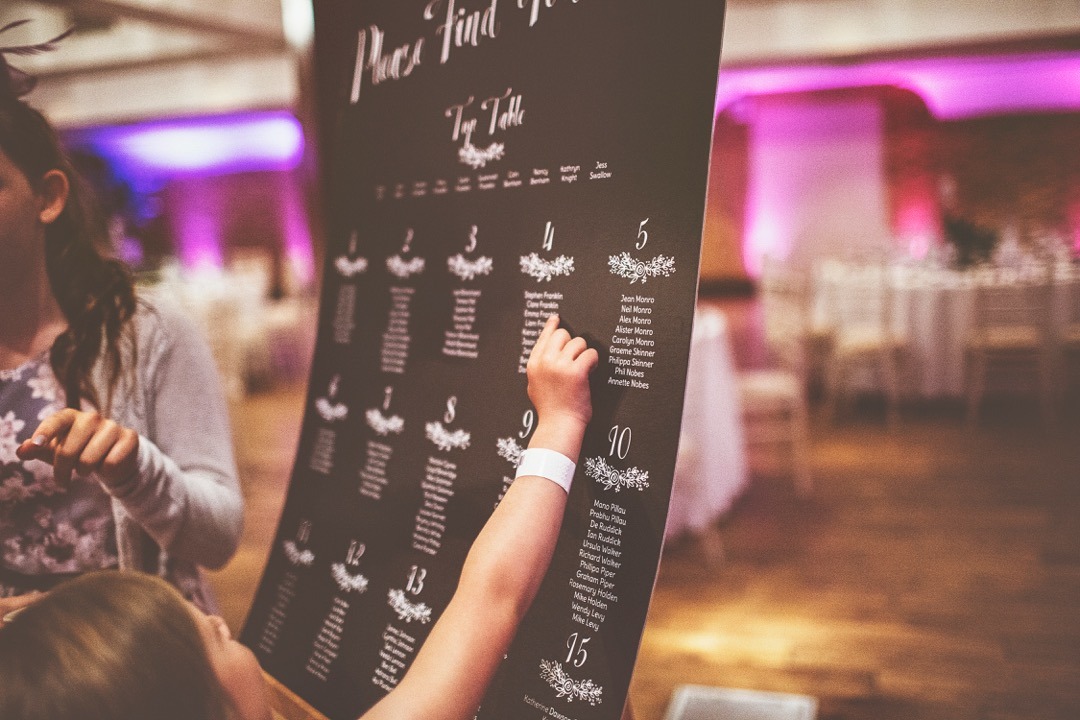 Whilst keeping on top of trends holds some importance to the success of my business, I definitely think there is more to it. Customer service is something I have always focussed on, even when there is a dispute at hand. Going the extra mile for a buyer most likely means they'll return to you, and recommend you to their friends!
Also, sticking to your delivery timescales is hugely important for wedding stationery. A lot of Brides and Grooms are ordering on a time crunch, particularly with 'On the Day' stationery such a Seating Plans and Place Cards – generally because they don't get their final guest lists until the last minute. Ensuring that you can accommodate their deadlines, whilst being able to keep the quality of your product to its highest standard super important!
We're also proud to be plastic-free as of Autumn of 2018! We pack our Greeting Cards into cute little paper bags and our wrap our larger orders in tissue paper.  Where we would have traditionally used a cello-plastic sleeve, we've opted for either tissue paper or as a last resort, compostable "cello" bags.  I think everyone needs to do their bit for the environment, so start recycling folks!
What is the most extravagant/unusual thing you've designed for a client?

The most unusual thing a client has ever asked us to do was to design Invitations to a secret wedding. The guests had no idea! They 'advertised' their wedding as a Christening celebration for their toddler, and guests had no idea it was a wedding until the Bride walked down the aisle!  It's one of those weddings where I wished I was invited. I'd have loved to of been a fly on the fall and seen the guests faces when they realised! How amazing!
What's next on the cards for your business?
We're hoping to expand our range later this year to include some more fun stationery items for weddings!  We are currently discussing the possibility of launching our own e-commerce website. This is taking some time as we're just in the planning stages yet! We're also always expanding our non-wedding related stationery ranges. It's so lovely when couples return to us needing pregnancy announcement cards or christening invitations!
And lastly… what top tips would you give to Brides/Grooms looking for a Wedding Stationer for their own wedding?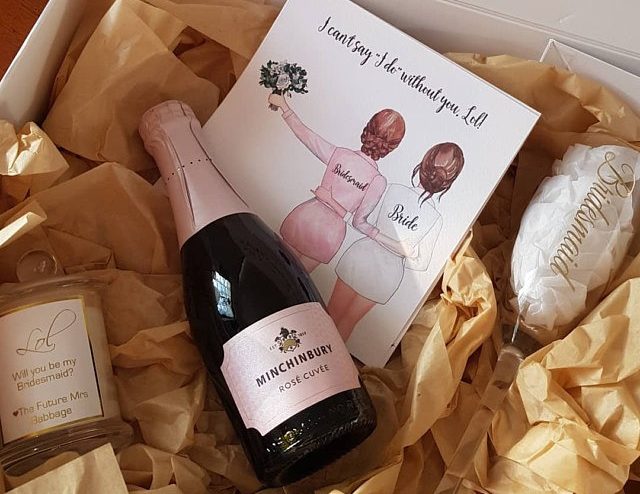 Definitely look around for a Stationer that is willing to go above and beyond for you! Someone who will listen to the vision of your wedding, and try and incorporate your vision into your stationery. It's also vital that you find a Stationer who provides an excellent level of customer service – you will undoubtedly have a lot of questions to ask them, and you don't want to be waiting days for a reply! Don't be afraid to ask them if they can tweak existing designs to match your wedding, they will most likely do this free of charge. My last tip would be to get some samples of their work, not only through photos but particularly hard copy samples so you can inspect the quality of their work.
Find Foxes on Boxes on: Etsy, Facebook and Amazon.
A wedding is so much more than just a day. It's more than a dress, an invite or a venue. It's the start of something special – a treasured memory that will last a lifetime, a moment that can never be forgotten.
Make sure to shop our Wedding Print Boutique for more information.
Here at Printed.com, we're committed to reducing our impact on the environment. From innovative packaging and sourcing
carbon-neutral and eco-friendly papers to minimising and recycling our waste, we're dedicated to doing good for our planet.
Find out about our greener pledge