The Wonders of White Ink Design
Today we're talking all things White Ink.
With literally hundreds of achievable shades of ink to choose from, so many people are missing out on the simplistic sheen that one can bring to their designs: white.
Once only attainable by leaving areas of your design blank, but now a highly sought-after finish for print, this striking colour can add that extra dimension to your design and is available on six, high-quality, strongly pigmented papers.
White isn't just for winter, so let's see just how this bold design choice can bring your projects to life!
What's so special about White Ink?
If you're unfamiliar, then you might be wondering why White Ink is anything to shout about.
Most printed designs are made from the same four colours of ink: Cyan, magenta, yellow and black (CMYK), so for years it was impossible to create that true rabbit-in-a-snowstorm shade. Even today, getting that perfect white finish requires its own unique process.
We carefully build up layer upon layer of our specialised ink until the intricacies of the design truly stand out from the coloured card it's printed on.
How can I use it?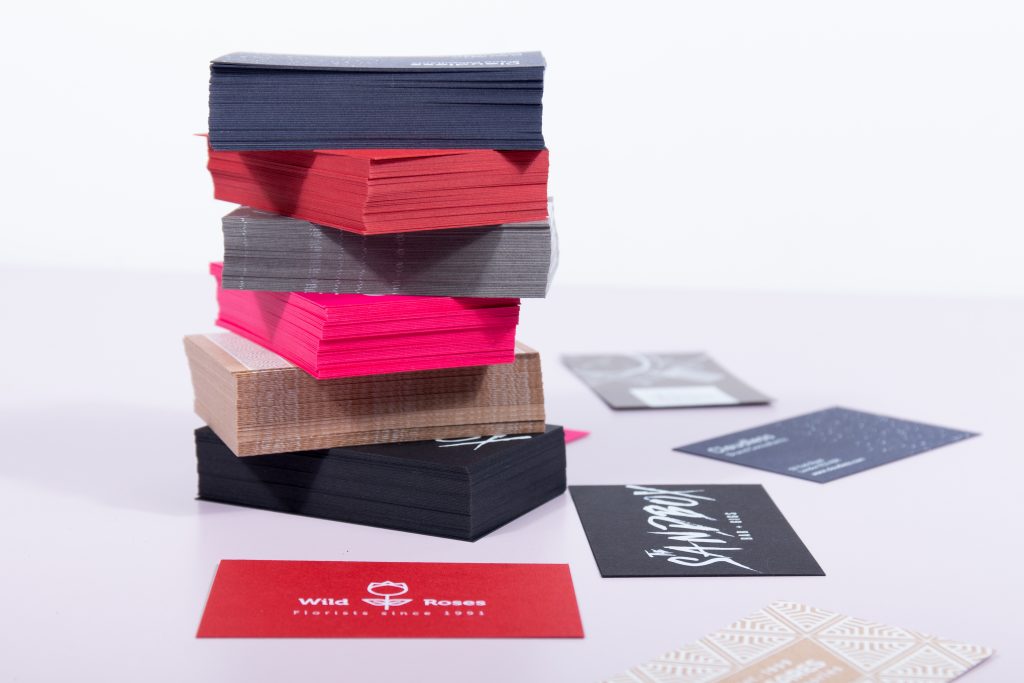 Currently, you can find White Ink available for…
A Business Card could be the first impression of your business, so make sure it stands out! Contrasting a crisp White Ink design on a rich, coloured paper stock and your card goes from an innocuous little rectangle to a striking calling card for your services.
Whether it's Direct Mailers or Promotional Handouts or let White Ink set a whole new standard of print in your designs. Perfect if you want to do something seasonal or just really make an artistic impact.
When you need a promo that rally stands out form the crowd, you can't go wrong with White Ink for your Leaflets and Flyers. From handouts to menus, catch the eye of passers-by and make your presence known with a clean, bright design on sharp, pigmented paper.
What kind of paper stocks work with White Ink?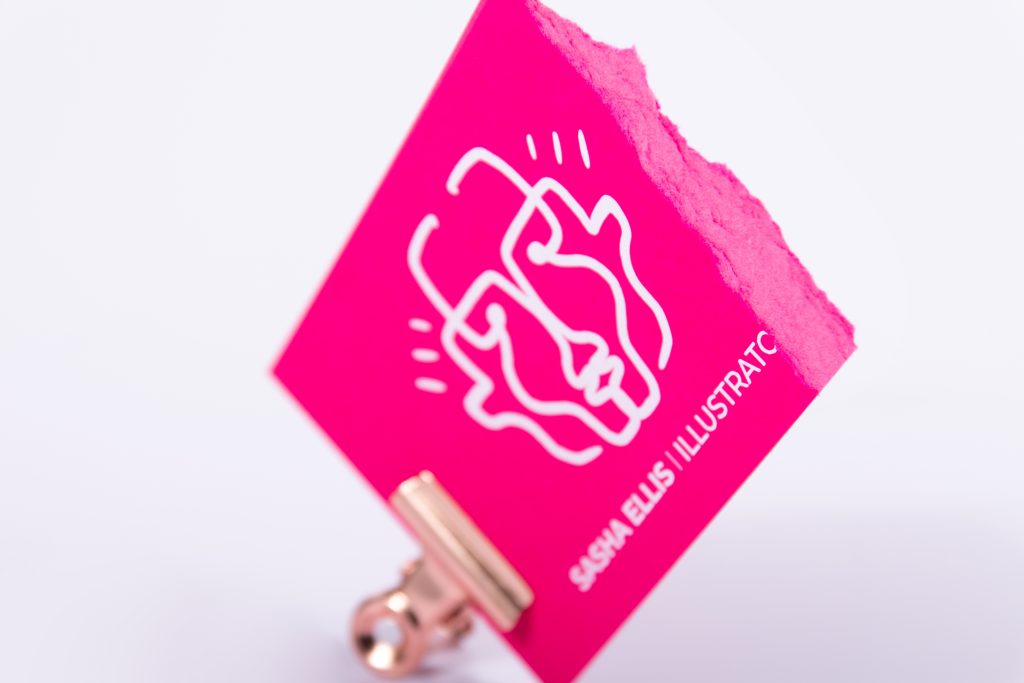 With this type of ink, you don't have to print full-colour on standard stock, so instead we hand-picked six highly pigmented papers solely for this shade.
Black uncoated- Deep, dark and classic—you can't get more timeless than a rich black paper. Our black uncoated paper gives an intense contrast, especially when paired with White Ink.
Urban grey uncoated- Why not try something edgy with this classic paper? This strong grey tone brings a cool industrial vibe to designs with its high-pigment finish.
Navy blue uncoated- If sophistication is what you're after, you can't go wrong with this deeply coloured stock. Weighing in at 300gsm, this paper has a subtly natural texture, perfect for when you need an elegant finish.
Guardsman red uncoated- For an unmissable message, pair White Ink with our striking guardsman red uncoated paper. With a high-pigment and a deep red hue, you'll get ultimate contrast with White Ink designs
Cosmo pink uncoated- Make an outrageously loud statement with this deep, bold paper. Offset with White Ink, this shade is guaranteed to stand out from the crowd.
Kraft- The newest addition to our White Ink ready paper stock! With deep earthy tones and an uncoated surface, it's perfect if you want to give a soft, laid back feel to your project.
How do I make my project 'White Ink ready'?
Don't worry, it's as simple as adding an extra three layers to your file!
We have guides on each of our product pages to make sure your design will be printed perfectly. Just select either Business Cards, Postcards or Leaflets & Flyers and head to the Support tab.
If you still need help, don't hesitate to get in contact with our customer service team wo will be more than happy to walk you through the process.
White Ink is classed as a fancy finish, so it will take five days for your order to be processed.
Check out our full White Ink range
Here at Printed.com, we're committed to reducing our impact on the environment. From innovative packaging and sourcing
carbon-neutral and eco-friendly papers to minimising and recycling our waste, we're dedicated to doing good for our planet.