#InspirationPrinted – Brilliantly Bespoke Designs with YouMeOui Wedding Stationery
Here at Printed.com, we've always been proud to put small businesses and creatives at our core, so we'll take any excuse to shout about the amazing work they do.
When it comes to wedding stationery, we're lucky enough to see thousands of designs in all shapes and styles pass through our presses. Every once in a while, something really catches our eye… and that's exactly what happened when we came across some truly innovative Bespoke Wedding Invitations crafted by YouMeOui.
We chatted to Victoria, the brains behind YouMeiOui, to find out all about her brilliant Bespoke creations.
Victoria – hi! Can you tell us a bit more about your wedding stationery business and how you got set up?
The idea for You Me Oui came after receiving wedding invitations, which read like a novel. Then, upon losing the important pages to said novel and having to text a friend to ask for the address of the venue, I decided that there must be an easier way!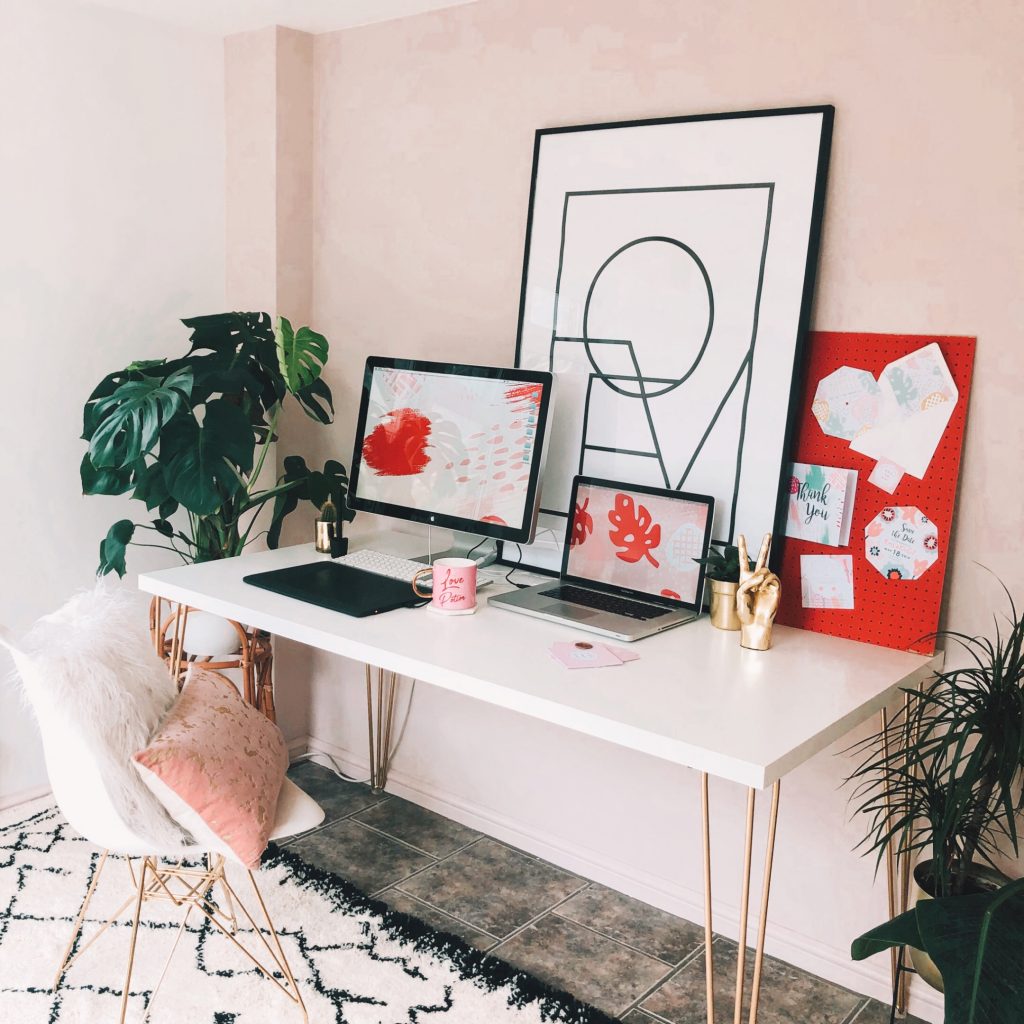 Your designs are very unique. Where do you get your inspiration?
Our designs are inspired by the fact that being a guest at a wedding is fun! It's all about love, laughter, confetti, booze, dancing… and snogging the best man. (Just our designer? They are married now, true story.)
You Me Oui want our customers to embrace their individuality using on-trend patterns and colours (and help you bring to life the dream wedding on your Pinterest board.) Ultimately, we want to design things that are simple but fun, make brides and grooms happy and leaves guests in awe (not late).
How did the idea come about for your signature cut-out/spinning invites?
When I got married, I decided to make it harder to lose the invitation and came up with a simple geometric design to give the guests all the information they needed about the big day – just by giving the invite a quick twist. It also saved trees and looked lovely pinned to a notice board: win, win!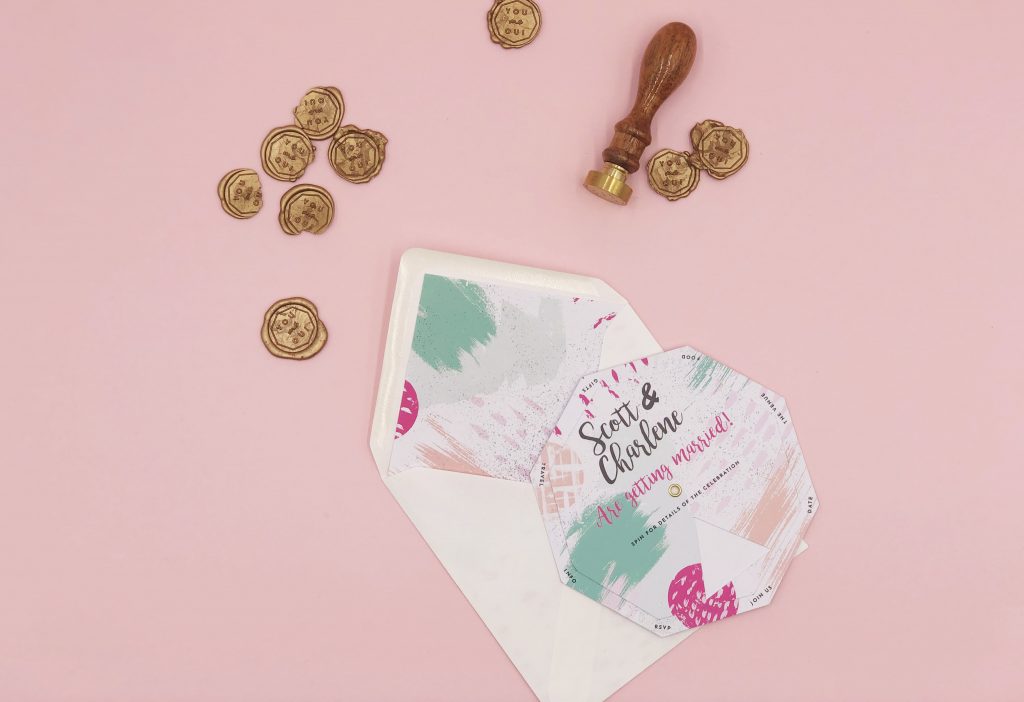 I actually came across Printed.com years ago when I was designing a friends wedding stationery. The prices were great, the website was so easy to use and the print quality and service were brilliant! So when I got married I came back and got my invitations printed on flat sheets (the Bespoke service wasn't up and running at the time). Oh, the nights I spent cutting them out by hand, I'm getting cramp just thinking about it!
How important is it for you to receive a bespoke printing service for your work?
For me, it's so important! The whole business is built around offering bespoke designs and due to the shape, it would be far too time-consuming to cut them out by hand.
What does a typical day in the studio/at home look like for you?
I start my day by putting on an audiobook or some tunes. I check my emails and scroll through Instagram. Then I could be doing anything from creating customer orders to taking product shots for my website or making content for Instagram. In between, I'll research the latest trends and design new products. At the moment I always end the day with a bit of Love Island, which is good because it stops me working too late. I'm one of those people that when I get in the zone I could keep going until I can hardly keep my eyes open.
What's been your greatest success so far?
I only started out 3 months ago – with 6 months hard work behind the scenes before it went live, but when the enquiries started coming in and I got my first order it was so exciting I did a happy dance around the house.
What kind of challenges do you face running a small business?
When you go it alone, it's a case of wearing all the hats: accountant, web designer, marketing manager, IT support as well as being a designer. This has all been a learning curve especially as numbers and spreadsheets are not my forte. The other challenge is getting exposure for my brand and products. This interview certainly helps 🙂
What advice would you give to other stationers looking to set up a creative business?
Don't be afraid to fail. Learn from it and move forward. Plus don't get hung up on the bloomin' Instagram algorithm use other marketing tools as well. Yes, it's annoying that your friend's dog gets more likes than the beautiful designs you've spent hours on but keep creating great content and people will start following and engaging with you.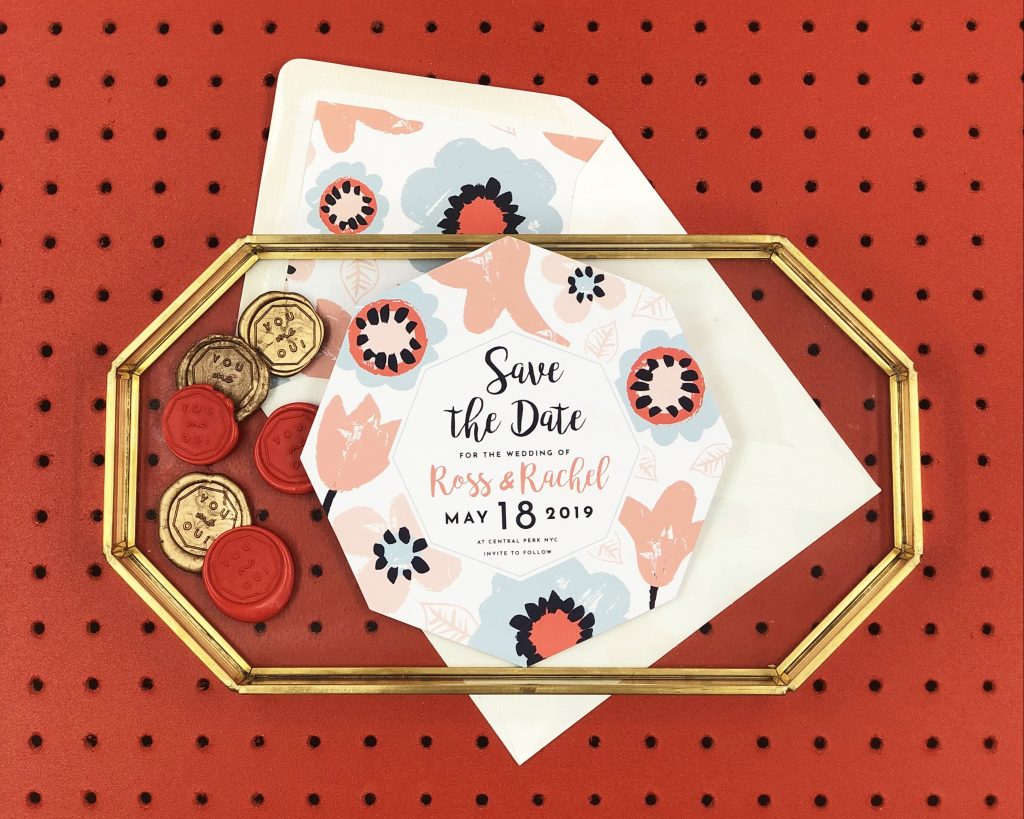 How can people shop from you, or find out more?
You can shop directly from our website www.you-me-oui.com or on Etsy. Keep your eyes peeled cos we're also going to be on Not On the High Street very soon.
You can also DM us over on Instagram @youmeoui_stationery
Follow us on Facebook and Pinterest too!
Fancy being featured? Drop us a line to creative@printed.com.
Don't miss a thing. Follow us on Instagram for more like this, and all the latest tips, tricks and advice.