Helping you shop smarter – meet our new Product Builder
At Printed.com, we want to make sure that your shopping experience is as smooth as it can be. We're committed to improving your experience and making it easier to find, order and buy your print. We've conducted in-depth research and listened to your feedback – and we're really excited to announce that we've recently launched our brand new Product Builder, all based on insight from customers like you.
"I love Printed.com's new order wizard interface. A lot more intuitive and modular. Easy-to-follow and leaving less margin for error. Clean, compartmental and efficient. Definitely improves the user's order experience. And, backed up by the always superlative backroom staff, it's a winner."
Dippyfish Cards
Faster than ever
Our new, faster, Product Builder makes it easy to see your entire order at a glance and keeps you updated about how it's progressing – all on one page.

Easier to use
We've streamlined the process by providing you with relevant information at every stage, to help you make informed decisions and see your options every step of the way.

More information at your fingertips

From detailed images and information about our papers to size guides and fold maps, we're helping to make sure that you get your order right, the first time.

How this helps you…
You told us that you wanted a simpler way to make changes and edits to your order while you build your product, in a non-linear way.

Need to change or update your selection? No problem! Just head back and reselect what you need – we'll show you if your options have changed based on your selections. For example, if you're ordering standard Business Cards, but decide you'd like to add a special finish, just choose your finish and we'll show you the papers and other options that are available for your chosen finish.

"I really like it! So much easier and the options are much clearer. It's easy to see how much it's going to cost, adjust the quantity etc."
Honey and Velvet Studio

Not sure what options are available for a chosen finish, size or quantity? We'll show you that too. When you choose an option, the Product Builder will automatically update your available choices, so you'll always know what's available.

You also told us that you want to see all of your available options and choices in one place. At Printed.com, we pride ourselves on offering you as much choice as possible – from special finishes to paper types, there are infinite ways to make your print unique. You can now see all of those options right from within the Product Builder.

We know that seeing a running summary of your changes is important too. That's why our new Builder includes a running summary to guide you through the entire process and show you a real-time confirmation of your selections and choices.

We asked Steve, our Head of UX to explain the changes:
"After extensive research and listening to our customers, we have created a print building process which is streamlined and easy to use, while giving our customers the tools they need to ensure they are ordering correctly."

That's not all…
We're continually investing in our website and processes based on your feedback and this is just the latest in a series of improvements we're making to our site.

In case you missed any of them, here's a quick overview, or you can click here, to read about all of the changes in more depth.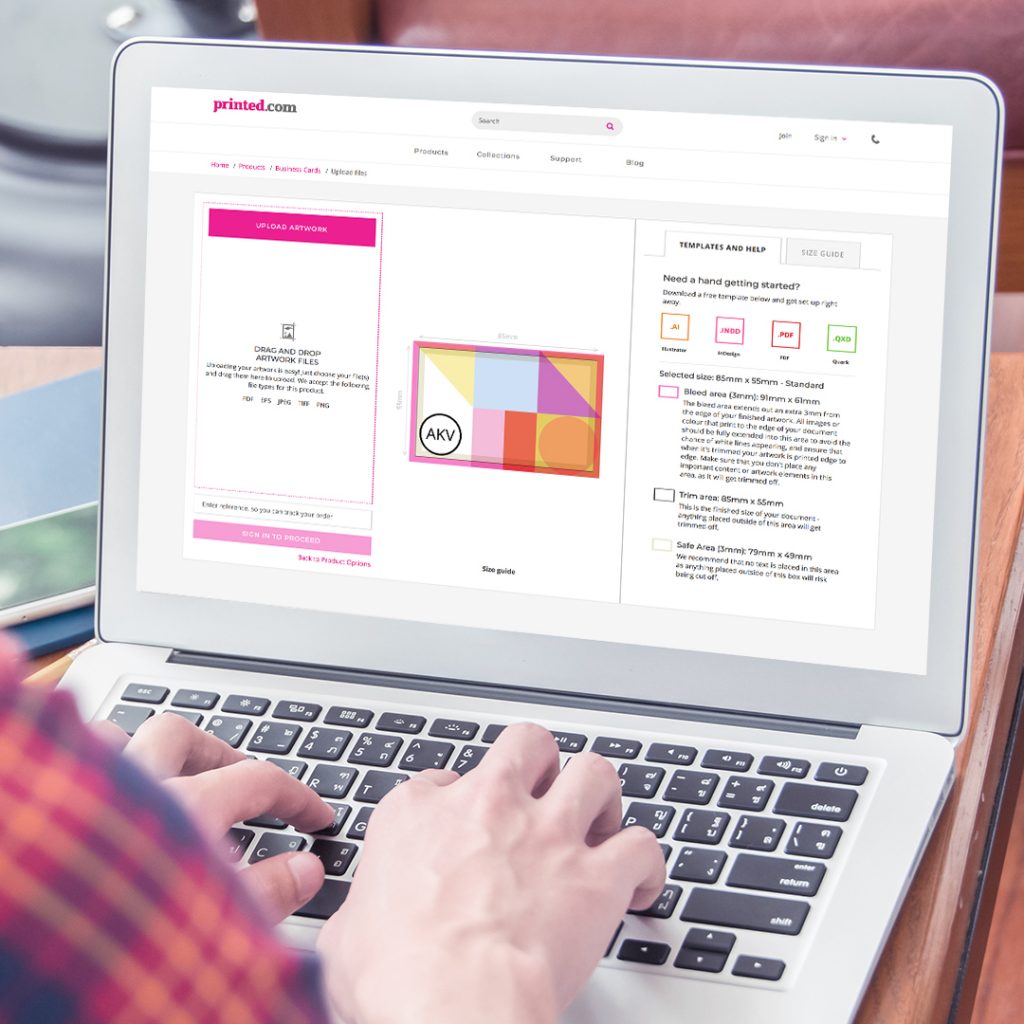 Preview service
Our preview tool means that you can now double-check that your artwork is the right size and dimensions for the product you've chosen, giving you the confidence to know that everything is right before going to print.

"The new system is really good! Great to see the previews of the artwork so you can be sure you've set it all up correctly, which is my number one concern when ordering"
The Completist

New basket page
Our new basket page in our product builder makes it easier to see your order, with quick links to things like buying more of the same. Plus, we've added a thumbnail preview of your artwork, so you can check everything's in order before you check out.

Updated checkout
Once you've chosen your product, picked all of your options and uploaded your artwork, we want to make it a breeze to get everything ordered. We reduced the number of steps to just three; 'Delivery', 'Payment' and 'Summary' making the whole process even simpler.

An easier way to navigate
We made our navigation options even easier with a brand-new drop-down navigation bar. Now you can find all of our products and collections in one place, right from any page on the website.

Efficient procedural stuff back up by a winning human touch – and of course a great selection of printed goods and increasing options for the savvy print punter. It's why I keep going back and back. Nice one, printed.com internet whizzes, you've just improved on a system that was already pretty good. Applause…"
Dippyfish Cards
And don't forget, we'd love to know what you think about what's new at Printed.com, so leave us a comment or chat with us on social @printedcom.
Want to check out the changes for yourself? Head on over to Printed.com now.