#InspirationPrinted – sustainable stationery with Deborah Panesar
Get ready to learn all about sustainable stationery!
Here at Printed.com, we've always been proud to put small businesses and creatives at our core, so we'll take any excuse to shout about the amazing work they do.
With that in mind, we're excited to announce that we're back with the next instalment of our #InspirationPrinted collective – the series where we give you a sneak peek into the inner workings of some of our favourite creatives!
This week, we're talking all things sustainable stationery with illustrator and designer, Deborah Pansear… Get to know her right here!
Deborah – hi! Can you tell us a bit more about your illustration business and how sustainable stationery factors in?
"Hi! I first started my illustration business back in 2012 with the help of the Prince's Trust. I'd graduated from Norwich School of the Arts in 2010 and had found myself working on the tills of Sainsbury's when I really wanted to be creating things with my illustrations on!"
"The trust helped me make a business plan, build my confidence, and get my illustrated stationery business off the ground. Originally I had only had the vision to create stationery, but as time went on I eventually branched out into textiles and homewares where I got to see my illustrations used in a new light!"
"Nowadays I mainly work on paper goods and have been making a conscious effort for 2019 to make my business over 70% eco-friendly and sustainable. I want my products to do more than just be beautiful; I want to make sure they keep our environment beautiful too."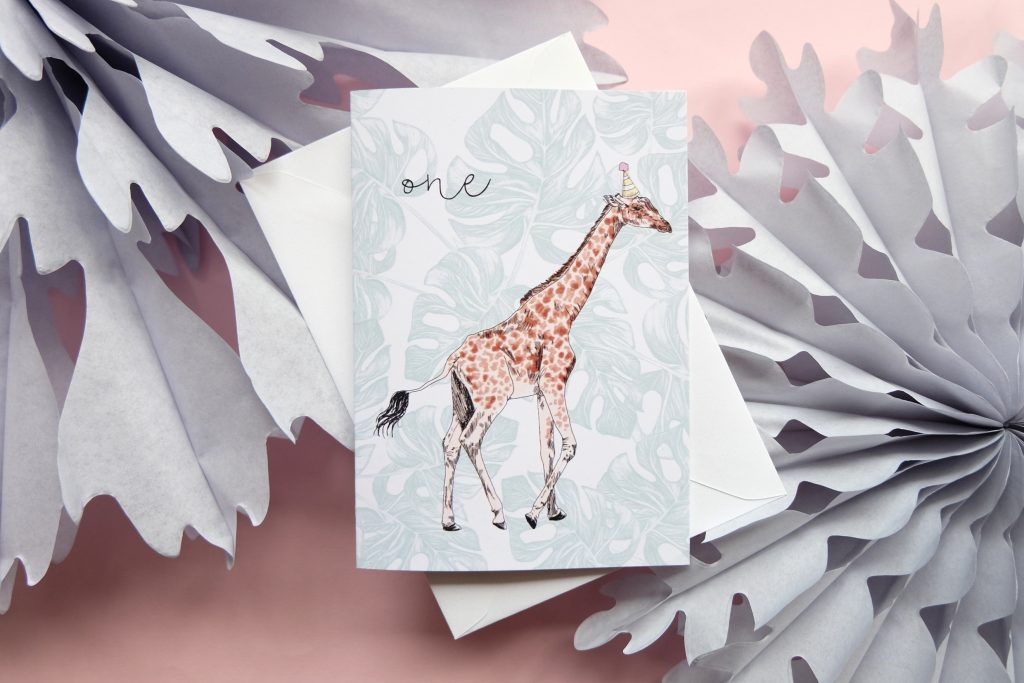 You strive to create sustainable stationery which we really admire. How do you go about achieving this?
"It's a pretty daunting task to change all of your products to more eco-friendly materials and packaging – especially when you have stock on hand! So, I decided to phase more sustainable stationery in slowly, product by product. Once one line of Cards ran out, I ordered eco-friendly versions. When my line of white Envelopes ran out, I then sourced recycled versions of these. And so on and so forth! The printing is the most important thing to get right for me, seeing as most of my products are printed on paper.
Hence why I decided to go with Printed! I loved the quality of print on their recycled material, and I also love that the paper is FSC certified; another important thing for me when sourcing manufacturers."
How do you juggle parenthood and creativity?
"It's a constant work in progress! As a general rule of thumb I try to do at least one creative thing a day; whether that's doodling in my sketchbook, planning ideas for a new print or doing some blog posts. It can work quite well as when I'm doing painting or drawing with my 2-year-old daughter it helps me loosen up and be more playful. She helps to remind me that although I am a grown-up, I was a kid once, and there is fun to be had in the exploration of materials and ideas. "
"I think it was many years ago just by a simple Google search. The best Google search I've ever had!"
How important is it to you that your printer can provide recyclable/biodegradable papers and materials?
"It is the topmost important thing for me, especially now I am trying to make my business more sustainable. If I can make it 100% eco-friendly and sustainable that would just make me so unbelievably happy and proud, so having a printer that can help me achieve that is a win."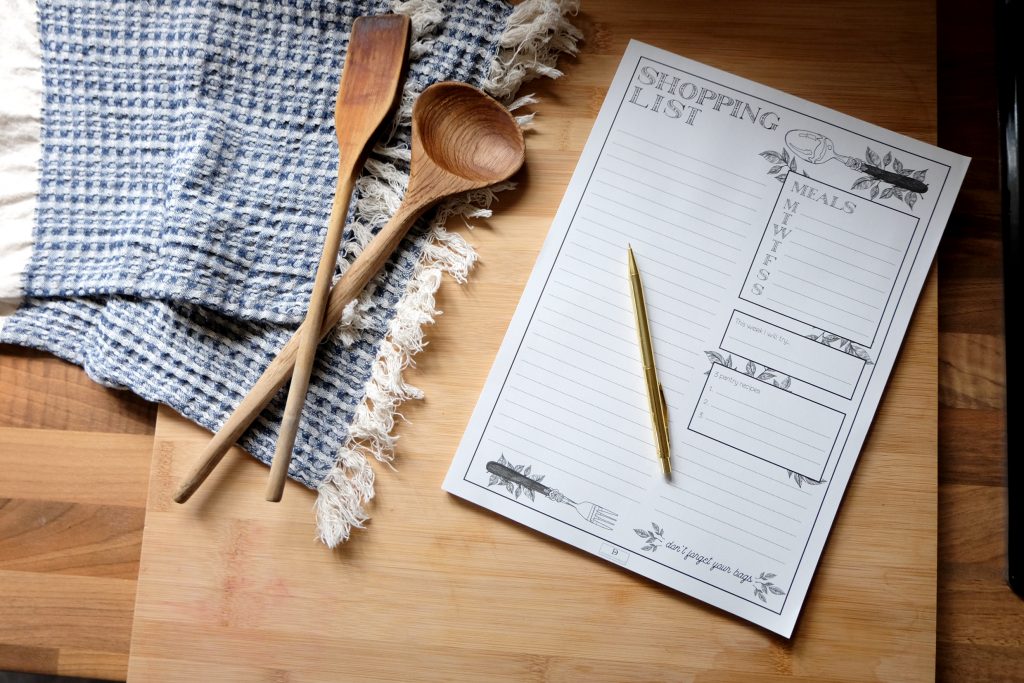 What does a typical day in the studio/at home look like for you?
"Our daughter is our alarm clock, and she's always up at 6am! We will always have a slow breakfast, reading, then get ready for the day. I pack my orders in the morning whilst my daughter plays with her own crafts bits, then it's a trip to the Post Office. Before lunch is my pure one to one time with my daughter, and we'll either go to the park or a playgroup/soft play. After lunch, she (usually!) has a good nap, and this is when I tackle my work to-do list. Emails, commissions, phone calls, foiling prints – I do as much as I can in the 2-3 hour window I get!
After she wakes I like to do batch cooking for her (saves time when I have tight deadlines) and playing in the garden. My husband always does her bedtime routine as he doesn't get to see her in the day, and this is my time to catch a breath; meditate, read or just have a cup of tea on our balcony. If he cooks dinner I'll do more work, otherwise, I save the rest of the to-do list for a day when my daughter's at nursery or a parents house."
What's been your greatest achievement so far?
"I've been very lucky to have had some amazing stockists from around the country and to have worked with clients all over the world, but my greatest achievement (other than having a baby!) is having my own homeware collection in Asda. I won the opportunity through the Prince's Trust, and it was the most incredible thing to see my illustrations in every Asda store in the country. I still get sent photos to this day of people using my bedding or plates!"
What kind of challenges do you face with creating sustainable stationery?
"Costings will always be my greatest challenge as generally more eco-friendly options are more expensive. I'm always trying to strive to source the best materials for my products, at the best price, without compromising on quality. I always want to make sure that I am affordable for my customers, whilst still being able to deliver a beautiful product to them. I'm hoping that should eco-friendly options become more mainstream then they will become more affordable, helping myself and other makers to make greener choices."
What advice would you give to other stationers/creatives looking to move towards eco-friendly materials and processes?
"Do plenty of research! How and where is the material you're buying coming from? Is it made in the UK (with a lower carbon footprint than having it shipped from abroad), and are the printers FSC certified? It's always a bonus to check if they are carbon neutral with their shipping – this means they will offset their carbon footprint which in turn makes your materials even greener.
Where you can as well, it's worthwhile to try and add a message on your stationery with a friendly reminder for your customers to recycle their paper goods. Some of my products have compostable and biodegradable sleeves, and I like to explain on my packaging what people can do with it! Whatever you choose to do, try not to get too overwhelmed by it. Start small, and do what you can. It may not seem like much, but a little bit goes a long way to making a difference."
How can people shop from you, or find out more?
"You can find me, my work and products via www.deborahpanesar.com, or on Etsy "
"I chat a lot about sustainability and green living, my illustration work and day to day life on Instagram: @deborahpanesar. For work and product updates I use Twitter: @deborahpanesar. And for work and events, I share on Facebook."
Feeling inspired by Deborah's story in our #Inspirationprinted series? Keep an eye on our social channels for more insights and inspiration from our creative customers.
Want to be featured here? If you're a creative, designer or maker get in touch with us on social, we'd love to hear from you!
Here at Printed.com, we're committed to reducing our impact on the environment. From innovative packaging and sourcing
carbon-neutral and eco-friendly papers to minimising and recycling our waste, we're dedicated to doing good for our planet.
Find out about our greener pledge