Sustainable printing: our 3 new eco stocks
At Printed.com, we're committed to promoting sustainable printing solutions to our customers, and constantly strive to source new papers and processes to support this.
We're really excited to introduce our newest sustainable print products, as we know reducing plastic and carbon footprint remains high on the agenda for many. Especially in the run up to the peak sales season.
So here's the lowdown on our latest updates and some FAQs around new ways to incorporate sustainable printing into your projects with us.
Recycled Wrapping Paper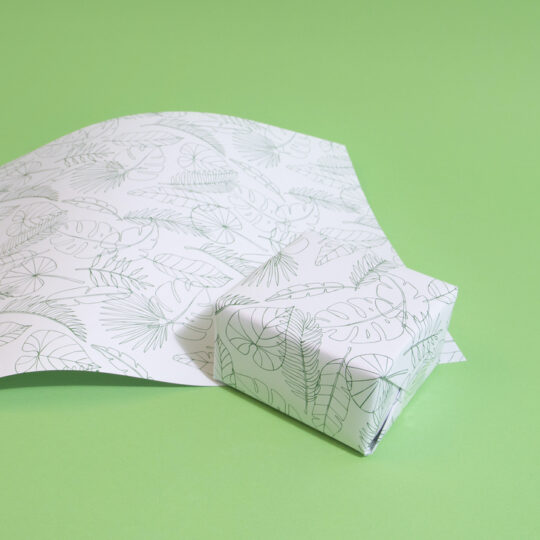 When it comes to Wrapping Paper, we've been proud to offer a recyclable solution to our customers for a number of years. We're now even more delighted to also offer a recycled Wrapping Paper stock, to help take the next step towards more sustainable printing in both gifting and packaging.
Eco credentials: Recycled and recyclable
Sizes available:

A2 & 50 x 70cm

Quality and appearance: Very similar to standard Wrapping Paper
Wrapping Paper is popular around the Christmas period, however it's a product also used year-round. Coupled with Greeting Cards and Gift Tags printed on our recycled stocks, there is now a trio of products at your disposal to keep your gifting print green.
Recycled Uncoated Stickers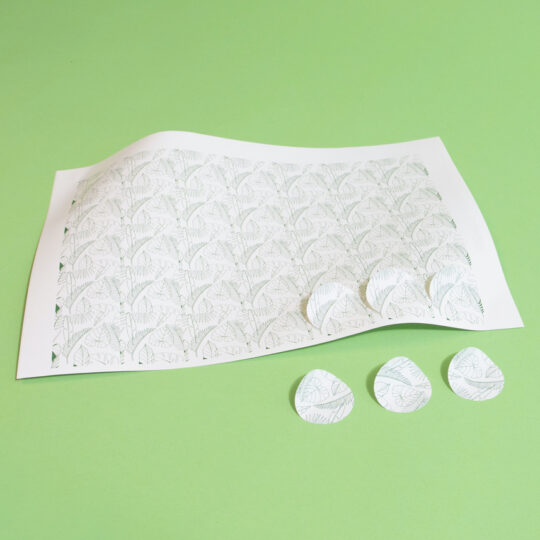 From Wedding Stationery embellishments, to address and Product Labels; Stickers are a firm favourite with many of our customers. So naturally we're thrilled to introduce a new recycled range… Recycled Uncoated Stickers.
Eco credentials: Printed on recycled, FSC certified paper which is chlorine-free and made from 100% post-consumer waste
Sizes available: Round Sticker sizes include

25mm, 37mm, 51mm and 64mm

Quality and appearance:

Off-white and slightly flecked.

Print may be slightly duller than when printed on White Gloss
These Stickers aren't yet fully recyclable (due to the glue used to create that all-important 'sticky' element). But because they are made from recycled stock, they are a significantly more eco-friendly product. Currently available on Round Stickers only, but with the scope to expand on this in the near future.
Recycled Display Boards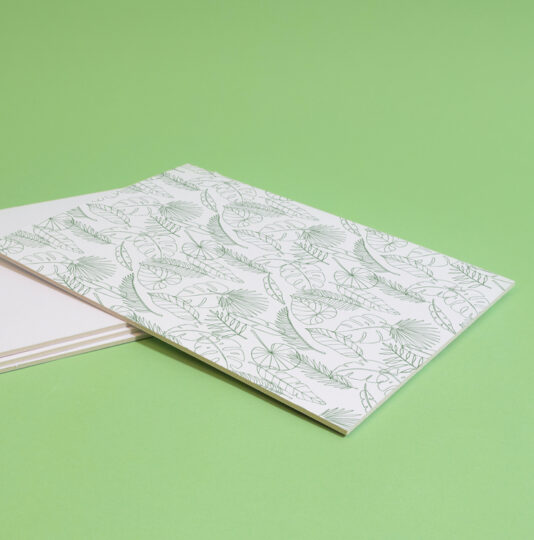 Our Eco Board has had an upgrade! Our previous Recycled Display Board product has been upgraded to a 3mm Recycled Board. Not only are these far more robust, but they are also cheaper (and come with all the same great sustainable printing credentials).
Eco credentials:

Recyclable and PVC free

Sizes available: All

sizes, including custom sizes

Quality and appearance:

Core colour appears slightly off-white/yellow compared to our PVC Foamex option
Made from wood pulp this product is suitable for indoor use only, but can be used time and time again to merchandise shop fronts, adorn exhibition stands or welcome people to your wedding reception. We hope you enjoy this upgraded product as much as we do!
Sustainable printing in 2023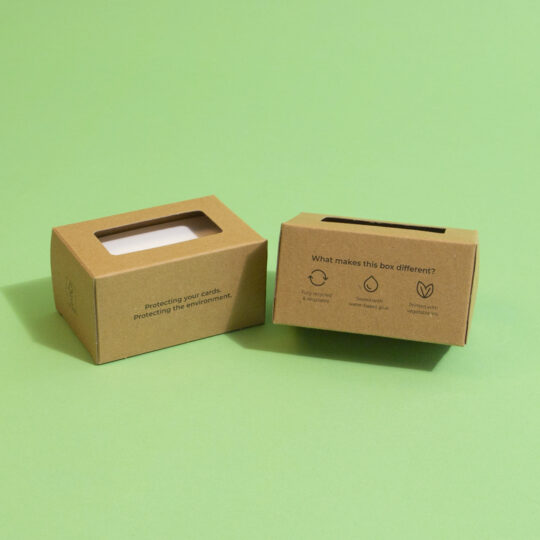 Aside from these new products and substrates, we also have a multitude of other sustainable printing options for you to tap into in 2023. From our Card Catch Stickers (an eco-friendly alternative to Cellophane Bags) to our recycled Business Cards boxes.
We're here to help you make a difference. And if you're confused by all the eco-jargon, why not check out our top sustainable printing myth busters blog. Or discover more about FSC certified papers right here.
And as always, if you have any questions, or indeed any feedback on the sustainable printing options we provide, don't hesitate to get in touch with us. Together, let's make a difference!
Find out more about our greener pledge