The Do's and Don'ts of Business Card Design
Business cards. Little in size, but mighty in impact, we at Printed.com know just how important the design of these seemingly innocuous little rectangles are.
While the digital age marches on, nothing quite beats the feeling of sliding your Business Card across at the right moment. It's got all your important information, the one thing that might clinch you that new client… so getting the design right is crucial.
Whether you're a design veteran or are creating your very first card, make sure not to fall into the common design pitfalls that could make your Business Card nothing more than a fancy coaster.
DO – Keep Business Card designs simple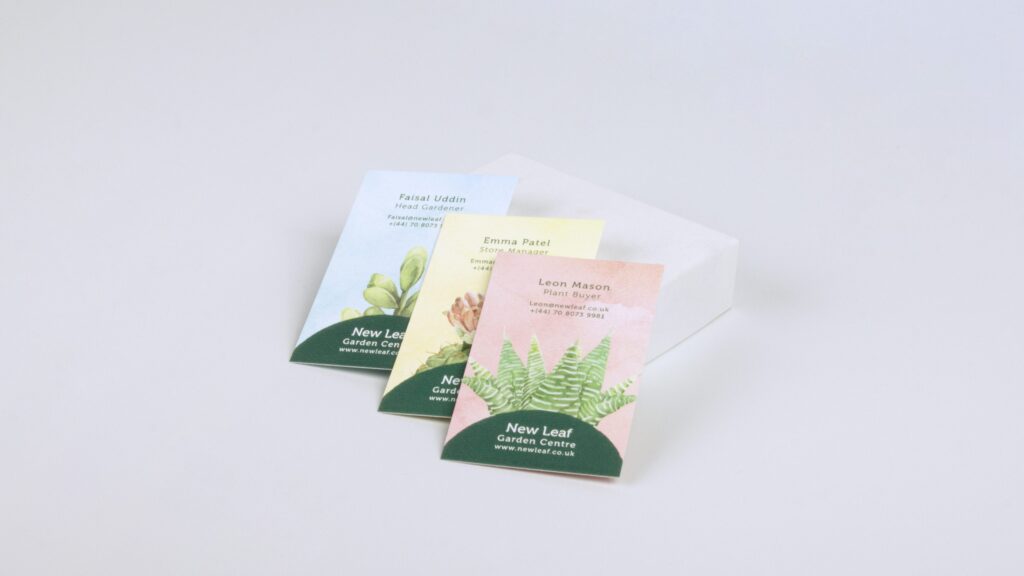 While beauty is in the eye of the beholder, it's a tried and tested truth that overcrowded Business Card designs are a recipe for the bin.
Your Business Card design should match your other printed marketing materials, so make sure to use similar colours, styles and themes to keep everything consistent. Huge or overly-decorative fonts can be distracting, and messy designs an eyesore, especially on such a small card.
You also don't have to go overboard with contact details. While once a physical address was a must for Business Card design, now a name, email, phone and website is plenty. We're only moving further into the digital age, so it's crucial to make sure your online presence is clearly highlighted and the focus of your card.
DON'T- Forget about bleed
Bleed is an area of print outside the document that's trimmed after printing so there's no white space left on the document. You can have the most stunning Business Card design in the world, but if you forget to add that all-important space on your design then you risk having parts of your contact information left on the cutting room floor.
Fret not. It's easy to add and we have handy templates for InDesign, Illustrator, Quark and PDF all available for you to download on our product page.
DO- Think hard about typography and colour in your Business Card design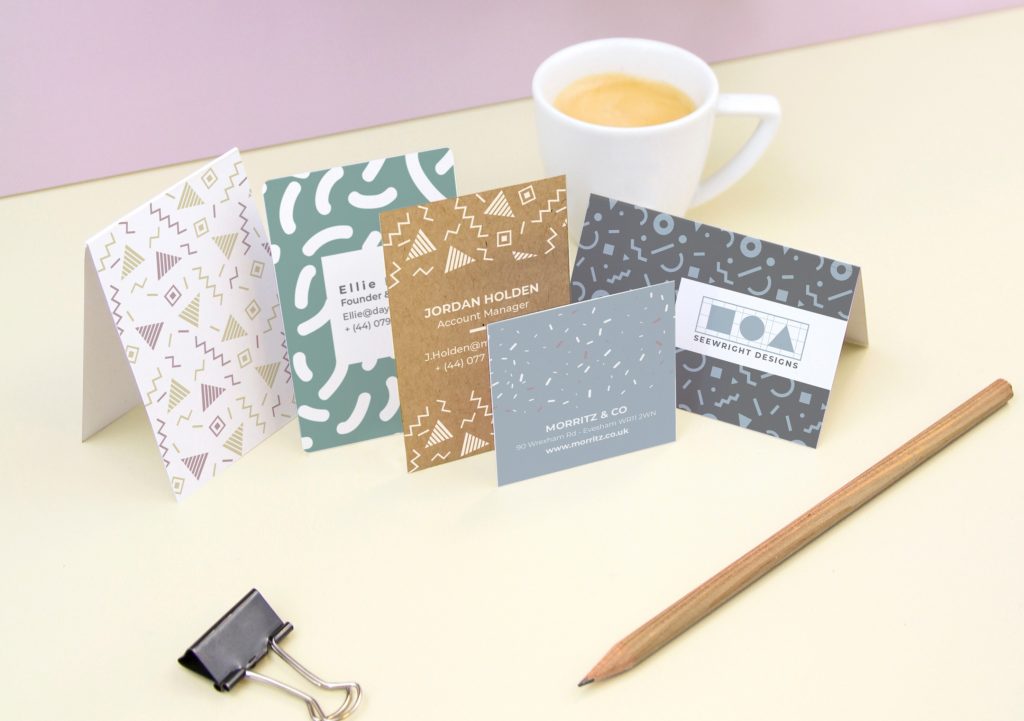 If you don't already have a brand identity set, then now is the time to consider what kind of design really reflects you and your business best.
Keep in mind that colours can change slightly when printed, depending on your paper stock and chosen finish. The typography you choose is just as important as the rest of your Business Card design, so getting it right is crucial. We recommend trying out six to eight different fonts in your design before deciding which one suits you best. Remember that, above all else, your Business Card needs to be readable. Don't sacrifice legibility for quirkiness.
DON'T- Let them crumple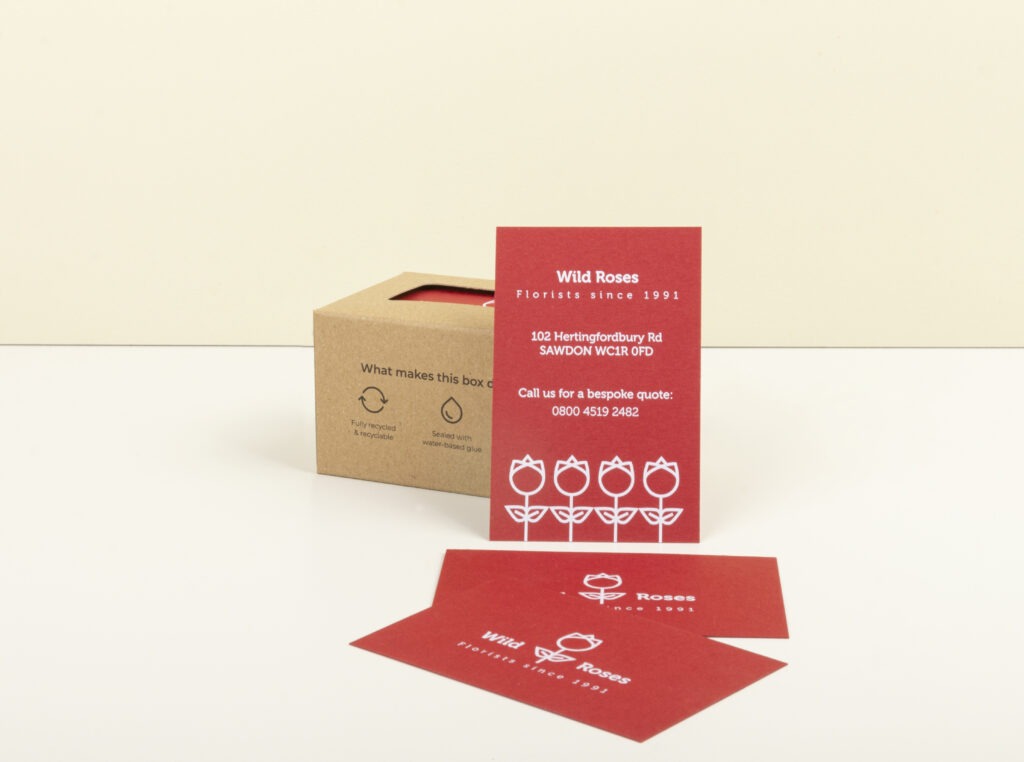 Your Business Card should always be to hand.
You don't want to be fishing around for minutes on end while a potential client stands arounds and waits awkwardly. What's worse is when you finally find one and it's crumpled or dirty from being stuck in the bottom of your bag for so long.
Luckily, all our Business Cards in come in fully recyclable containers- perfect for keeping your cards crisp and ready for you to hand over with confidence.
DO- Consider all papers and finishes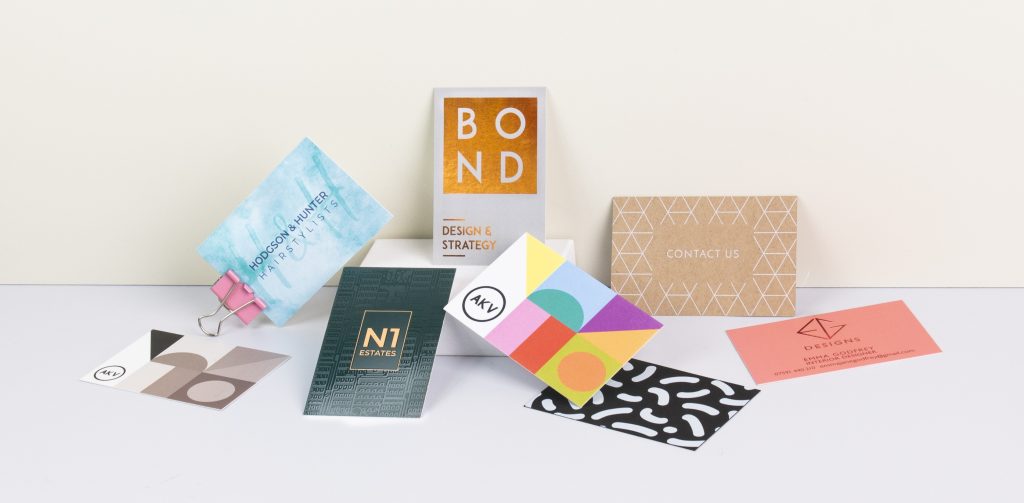 With 17 paper stocks and 5 different sizes to choose from, there is a plethora of different possibilities  
From super-heavy, brightly pigmented papers like Lux, to the smooth natural textured finish of Kraft, and even options for a magnetic stock, you'll be amazed the impact your paper choice can have!
And for that finishing touch, why not add a fancy finish? Add a little shine with gold Foiling or make your design features really stand out with White Ink or Spot UV? After all, we've got six special print finishes to choose from, so why not add something to your Business Card design that will really wow?
If you really want to push the boundaries of typical design, then our bespoke service is for you. No matter your vision, our customer service team is always on hand to walk you through anything you don't understand.
Here at Printed.com, we're committed to reducing our impact on the environment. From innovative packaging and sourcing
carbon-neutral and eco-friendly papers to minimising and recycling our waste, we're dedicated to doing good for our planet.
Find out about our greener pledge