#InspirationPrinted- Celebrating International Friendship Day with Charli Tait
It's time to celebrate International friendship day with one of our lovely creatives.
Here at Printed.com, we've always been proud to put small businesses and creatives at our core, so we'll take any excuse to shout about the amazing work they do.
With that in mind, we're excited to announce that we're back with the next instalment of our #InspirationPrinted collective – the series where we give you a sneak peek into the inner workings of some of our favourite creatives!
This week, we're spreading all the love we can by talking International friendship day with illustrator and designer, Charli Tait… Get to know her right here!
Charli – hi! Can you tell us a bit more about your illustration business and how you got set up?
Hello! I run a little business of made up of bright colours, cringe-worthy puns, mildly motivational quotes & cute creatures that got started in 2018.
It all kicked off because of a pattern I designed. I'm a big Harry Potter fan and wanted to create my own Harry Potter inspired pattern, purely just for use as a Facebook cover photo for my profile. My auntie messaged me and said that I should think about setting up a little business! Turning my patterns into wrapping paper, card etc. This unexpected message gave me a huge boost in confidence and inspired me to give it a go!
I set up my Etsy shop in April 2018 and started to design more patterns and got them made into wrapping paper with Printed.com. Soon after, I created some card and postcard designs and it just snowballed from there. Now I sell prints, coasters, badges, keyrings and more!
Friendship is a big part of my designs, so I'm super happy to be featured on International friendship day!
It's International Friendship Day! How do you spread magic and joy through your creative work?
Not going to lie, I was both surprised and happy to realise there was an International Friendship Day! I just love working with bright colours which I think can instantly spread a little joy on people's Instagram feeds. I love creating cute and quirky creatures that I use to spread little messages of positivity on postcards, or birthday wishes on greeting cards. I'm also a sucker for an awful pun, the worse the better! Apparently, they make people laugh, which brings me so much joy to think about. I'm sure they make people cringe too, which I think is equally as satisfying!
Can you tell us a bit about where you get your inspiration? Has international friendship day inspired you at all?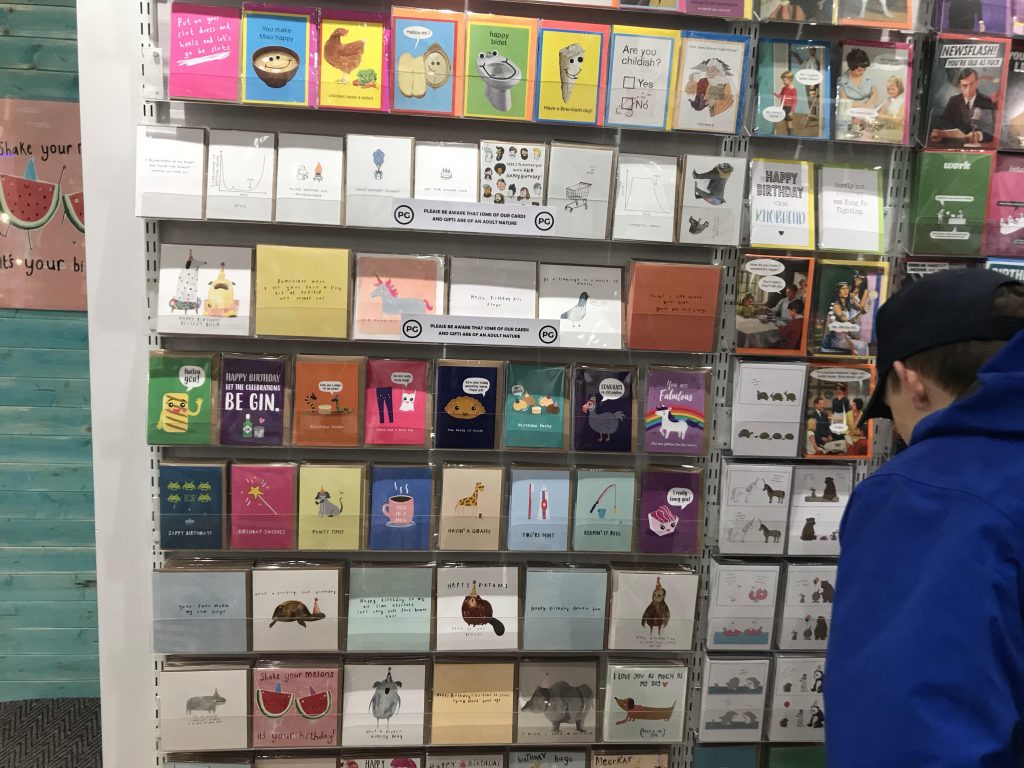 Inspiration can come from anything and at really random times. Sometimes a silly idea will just hit me as I'm drifting off to sleep and I have to get up to write it down (much to my boyfriend's annoyance). Thinking about it, it's usually things that I love that I illustrate, such as animals, nature, food & drink.
Friends and family inspire me too sometimes (Perfect since it's International friendship day and all). My mum has come up with some great ideas, friends often suggest new animals or breeds of dog for me to illustrate, and my partner likes to help develop ideas and give me feedback on my designs which is helpful. Other artists inspire me too, such as Gemma Correll, she is just brilliant and comes up with some great puns – I nearly got to interview her once! Sometimes I get ideas from TV, films or adverts I see, it can honestly come from anywhere at any time!
All kinds of holidays inspire me and International friendship day is just one of them!
What does a typical day in the studio/at home look like for you?
So I actually work full time as a graphic designer for another company, and so I only get to work on my own business when I can squeeze it in! Most days I'll spend the day at work, then come home and spend most of the evening packaging up orders, dashing to the post office, then dealing with emails, ordering stock and then, if I'm lucky, I get time to design new things! Which is obviously the best bit. I quite often stay up late working on new designs before I realise it's past my bedtime. I just get so into it I don't notice that hours have gone by.
What's been your greatest success so far?
That's a tough one. The magical Wizard's Wonderland Christmas market I traded at last Christmas was incredible and totally overwhelming. The organisers did an insane job of publicising the event and all the stallholders pretty much sold out of everything! I sold so much stock and received some amazing feedback which was so awesome. I still find it weird that real people actually like my designs and want to pay for it! It's just the coolest thing and a real confidence booster.
My greatest success though must be actually sticking it out for this long. I've had some real lows and felt like giving up on numerous occasions, it's not been easy at all. But then I remember how this is my dream, and I want to eventually make this my full-time career, and there's no chance of that happening if I give up!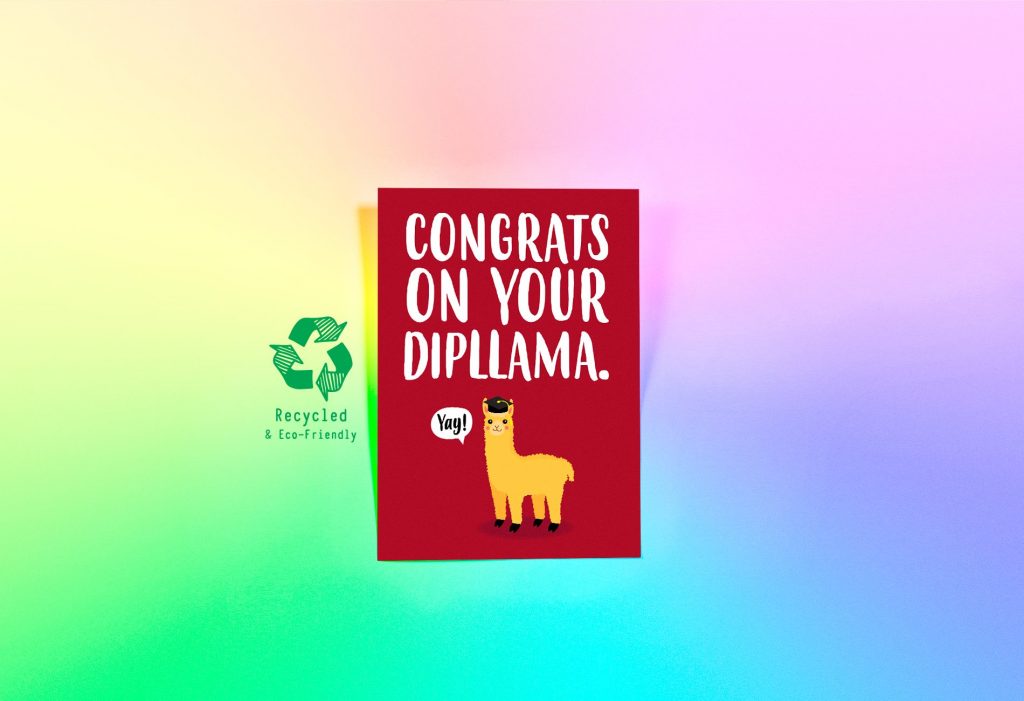 What kind of challenges do you face running a small business?
Trying to do everything at once! It's just me. I have no one else to run my business. I get help on the stall from my mum and my partner at events, and mum is basically my sales rep. She finds potential stockists for me when I'm not able to do it myself which is incredibly helpful. It's just difficult finding the time to do everything, particularly because I work a full-time job, as well as running my own business. Designs need to be created, stock needs to be ordered and organised, then there's packaging it up and taking it to the post office, dealing with accounts, wholesale enquiries and more.
Somehow, I'm managing to make it work… sort of. Another challenge is coping with comparison – "the thief of joy." Social media can be great for business, but also the worst thing. If I'm having a slow week, with very few sales, or I'm feeling super unmotivated, then seeing other small businesses absolutely bossing it can be a bit disheartening. But I know of so many other small business owners that feel the same way and we just have to keep telling ourselves, "Their success is not your failure," "Collaboration over competition. " It's very important to keep your eyes on your own lane and not worry about what everyone else is doing. It's okay to work at your own pace, life isn't a race!
How did you come across Printed.com?
I'm pretty sure someone recommended it to me. I'm part of a few online communities that often offer advice and recommendations for manufacturers which is great. I did look at other online companies but found Printed.com to be the cheapest and easiest to work with, plus I just loved the quality of the products.
What do you print with Printed.com?
Wrapping paper, all my greeting cards, postcards, stickers, labels, business cards… Pretty much 90% of everything I get produced! I really love the point system Printed.com has. The more I spend, the more points I get and the more money I save on future orders. Every penny I can save really helps.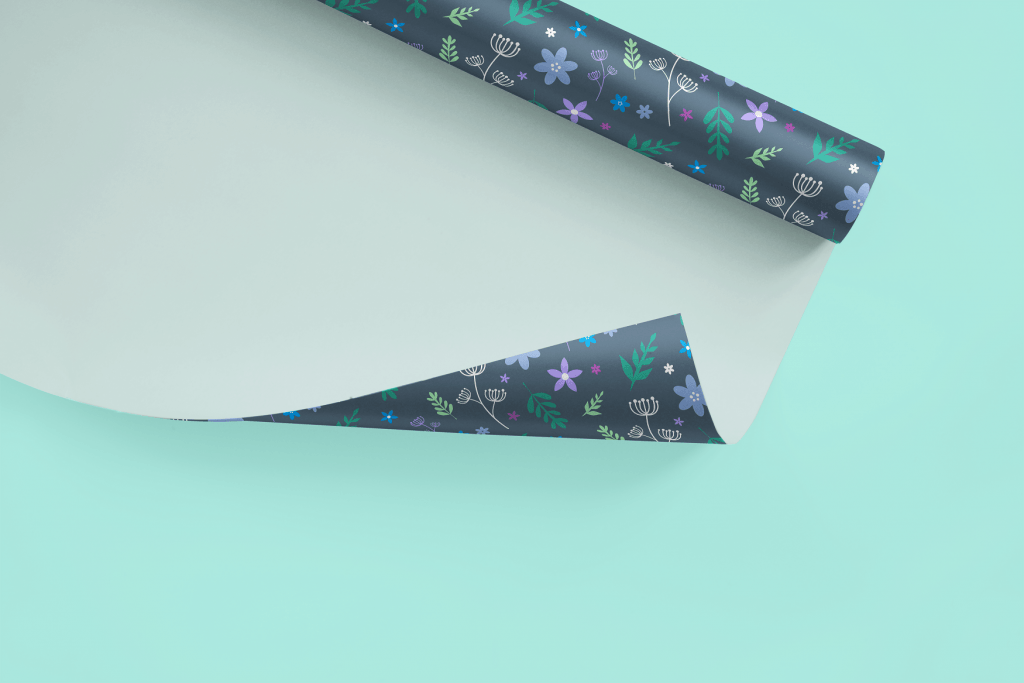 What does the future hold for Charli Tait Creative?
I honestly have no idea what the future holds! My current mission is gradually switching all my greeting cards to eco-friendly ones. All cards I order now are made from recycled card, with recycled envelopes and, if necessary, bio-degradable cello bags. In the very near future, I'll be coming up with some new badge designs for a lovely folk festival I attend every year. Last year I traded there for the first time and it was great fun, so I'll be doing that again this year in August.
I really need to get some more events booked in, I love meeting people and selling in person. I'm hoping to do some collaborations with fellow artists in the next year which will be really cool, I'd really like to co-design an enamel pin or two. I'm really just wanting to work on my wholesale and develop some new ranges of greeting cards for my current and future stockists. I've been toying with the idea of trying out some new styles and experimenting a bit more with new products when I can afford to.
My absolute dream is to one day have my cards stocked in Scribbler and Paperchase, to be able to make a living from my own business and to have a really 'pawesome' office with loads of rescue dogs to keep me company while I work. Holding onto this dream is the thing that keeps me going!
How can people shop from you, or find out more?
If people would like to have a nosey at my little online shop, they can visit my Etsy store. If physical shopping is more your thing and you want to support some lovely indie shops, my products are available in a few across the country. To name a few, check out Card Shack in Bristol, The Gift Gallery in Ilfracombe and the Manor Gift Shop in Cambridge. I'm active on Instagram too, often sharing little snippets of my life and my work behind the scenes, as well as sharing new illustrations and product announcements. I mainly just stalk dogs and post about it on my 'PuCharliuParazzi' highlight reel.
Find CharliTaitCreative on:
Feeling inspired by Charli's story in our #Inspirationprinted series? Keep an eye on our social channels for more insights and inspiration from our creative customers.
Want to be featured here? If you're a creative, designer or maker get in touch with us on social, we'd love to hear from you!
Here at Printed.com, we're committed to reducing our impact on the environment. From innovative packaging and sourcing
carbon-neutral and eco-friendly papers to minimising and recycling our waste, we're dedicated to doing good for our planet.